Delhi
A Conversation With The Quirky Doodler Angel Bedi Of TheFilmyOwl
Tell us a little about yourself!
I am one of the many people who scribbled in my notebooks instead of listening to the teacher yap important stuff…it's just that I ended up making a living off it. I am also the kid who came back from school and drowned in zee cinema instead of watching cartoons. To cut the long story short, I am inspired by films, conversations and most of all this city; as a graphic artist I like to spread the message of easy living, loving and all things nice.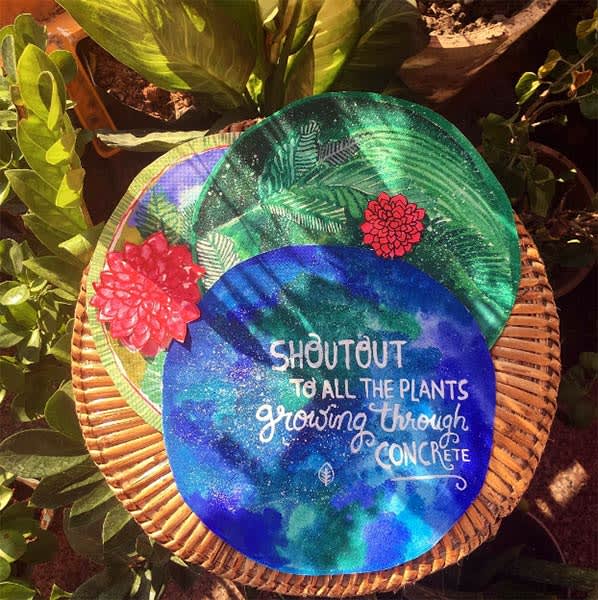 Educate us about your art and what inspires it?
It didn't really start as art. I was just rebelling against design after all the years in NIFT. All this commotion and lack of certainty gave birth to the arty person in me. TheFilmyOwl is my alter ego and we aim to spread quirky smiles across the universe, all the way to infinity. I doodle things for a living and want everyone to own at least one of the many little things I make (wall art & t shirts etc.) because everyone deserves a little bit of silly.
Does Delhi, as a city, have any impact on the art you wish to create?
I'd like to believe that I'm one of those typical Delhi girls, and yes that's a good thing! Everything I do comes from what's around me; the conversations, the places and all the beautiful chaos that only this city has managed to master. So it is safe to say that Delhi plays a very important role in my illustrations.
What part of the city inspires your art the most?
All things kitsch make me happy so I try to put as much of it in my doodles and artwork. Aunty ji's talking to sabzi wallahs, bargaining, the auto walahs, chai and pakodas, happy girls selling gajra on red lights -basically the dialect of this city inspires me the most.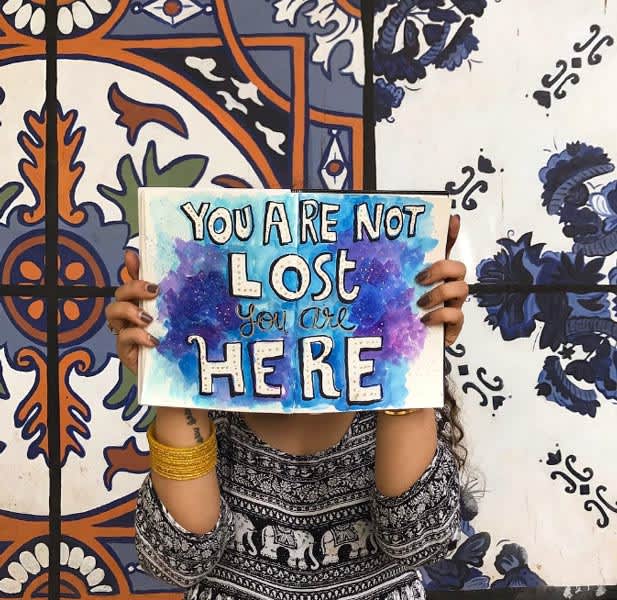 One thing you'd like to change about Delhi's art circuit?
We have reached the phase where people have started appreciating art. Now looking forward to the day when they think it's wise to spend some money on it as well.
Your favourite Delhi based or Delhi born artist(s)?
Undoubtedly Kriti Monga (turmeric design). Her art and typography inspired me to love the pen. I can't really put it down in words but I guess you'll just have to go through her handwriting to fall in love as well. Kriti, with her team of pen warriors , doodled all over the walls of Smoke House Deli. http://turmericdesign.com/
A hidden gem of the city that everyone must know about?
Turkman gate – its rusty little Muslim locality with the most stunning bead and arty jewellery shops -and let's not forget the best Nihari and Biryani is swerved in her lanes.
Best art exhibitions in Delhi?
Has to be the India Art Fair.
How has the city responded to your art? Do you think Delhiites appreciate art enough?
It all started off with me just drawing things, all I had to do was upload stuff on Facebook and the love I got back was so overwhelming. Delhiites are art lovers and will never shy away from genuine appreciation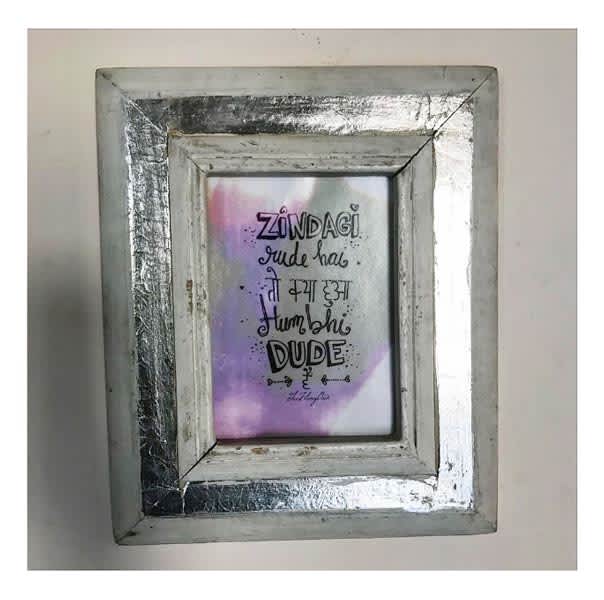 In a personal capacity (not as an artist) do you love the city? Do you think your work would be different if you were based elsewhere? 
I wouldn't be half the person I am today if it wasn't for this complex cobweb of a city. Being a Delhiite does not only mean you were born and brought up here, it means that the city raised you. There's this general love and easy living in the air or it is probably how I see this city. People here are genuinely nice; all you need to show them is a smile. Yes, this would be a very dramatic point of view, but then again, I am TheFilmyOwl.
Follow Her Here | https://www.instagram.com/thefilmyowl/?hl=en