Delhi
An Ode To The Tummy That Is Never Overloaded! We Checked Into Food Overloaded In Paschim Vihar
While Hudson Lane still remains the hall of fame for college cafes, this cozy little cafe in Paschim Vihar known as Food Overloaded is all set to give them all a run for their money! It's situated in the vicinity of the Paschim Vihar East Metro Station on the Green Line, lying adjacent to Bharati Vidyapeeth's College of Engineering.
The place has a very cozy ambience and it's a great place to hangout with your gang. As far as food is concerned, they have quite a host of choices for such a small place! To set the mood, the floor is made out of marble pebbles and their main wall has a captivating hand painting. Read on!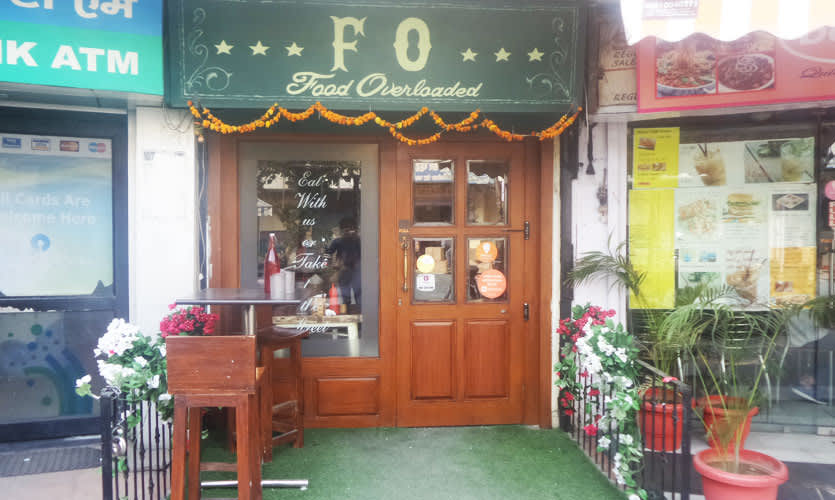 Cut To The Chase
The Good
Great value for money and much patronized by college students. 
The Dirty Cheesy Fries and Butter Chicken Maggi can't be missed.
The ambience, decor and friendliness of the staff are a pleasant plus.
The Bad
The place is really tiny so you might have to wait for an hour during peak time, like the evenings.
Some dishes have the same taste like Dirty Cheesy Fries & Baked Nachos, Makhani Pasta & Butter Chicken Maggi.
From our past experience, the quality of food and swiftness may vary according to the time of visit. It's advisable to go there mid-afternoon!
The Ugly
Only your sticky fingers after eating their lip smacking dishes!
Dirty Fries Loaded With Extra Cheese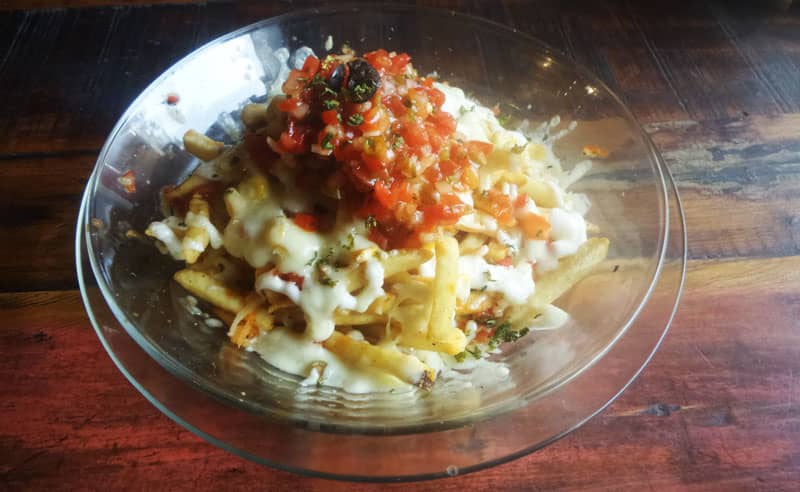 This indulgent dish is everything you wish for to unwind after a hectic day of attending classes! The assortment of potato fries in the cornucopia of cheese and salsa is perfectly balanced and quite rich and creamy. Let's just put it this way - this dish we would consider as royalty as compared with your regular ol' fries!  
Price | Rs 99
Nutella Shake With Chocolate Chips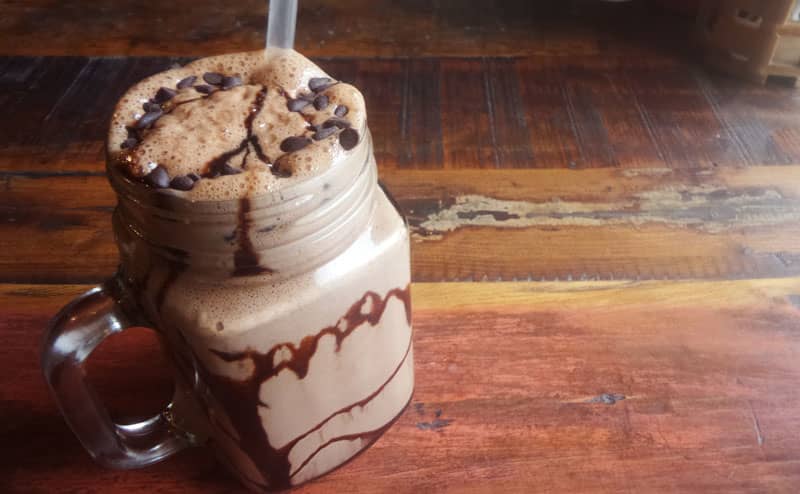 This is the good old chocolate-y shake done right! Made with everyone's favorite, Nutella, and topped off with some crunchy chocolate chips, the ratio of milk to chocolate was spot on! It fares well on your expectations, but the pricing is a little high when compared to the other things on their menu but then again, we'd give an arm and a leg for Nutella! 
Price | Rs 149
Food Overloaded Special Omelette With Chicken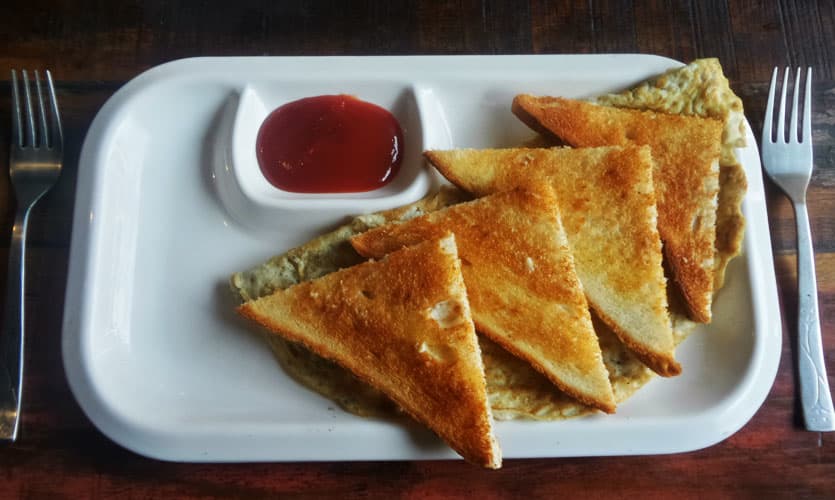 Served with toast and ketchup, this dish makes for a scrumptious all-day breakfast dish! The omelette was quite fluffy, light and well spiced with the helping of chicken chunks being fairly lavish. The toast was crunchy and deliciously buttered, however, we felt it would have been better if the dish was hot when served. 
Price | Rs 99
Cheese And Salsa Maggi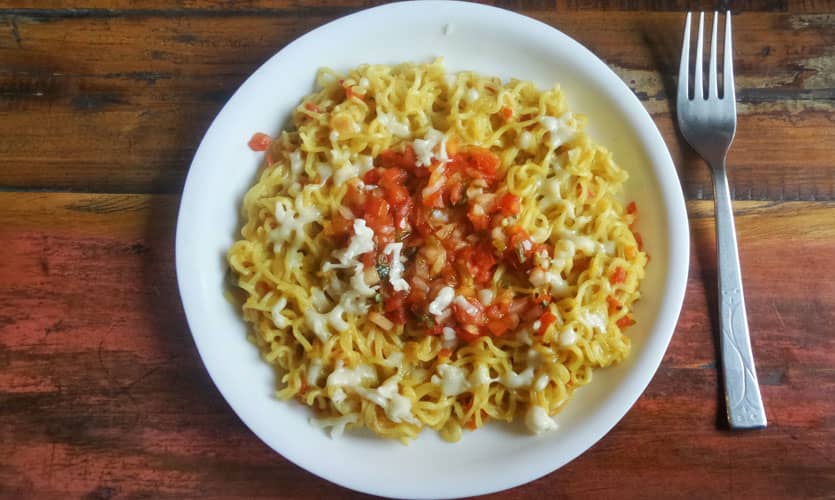 The go-to meal at any time of the day! Maggi has always been a crowd favorite and this joint offers quite a large variety of Maggi with various yummy flavours and toppings. The Cheese and Salsa Maggi was a simple dish befitting its name. Regular Maggi topped with shredded cheese and tangy salsa made it quite different, however, we found it to be a little bland. This one needed a little more punch to come at par with the other dishes served at this place. 
Price | Rs 70
Makhani Pasta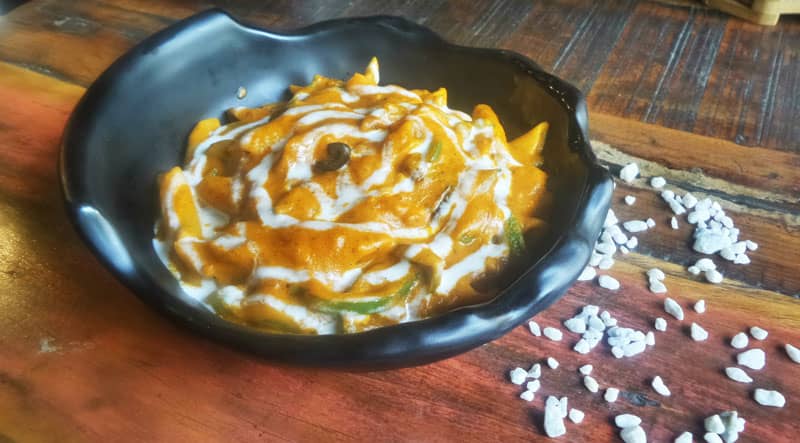 This is a fusion pasta with Italian penne smothered in North Indian makhani sauce. The sauce is very similar to what you'd expect a shahi paneer gravy to taste like, and so it's very different from the regular alfredo and arabiata, but was refreshingly good! The spices can be adjusted according to your preference. Definitely worth a try! 
Price | Rs 129
Butter Chicken Maggi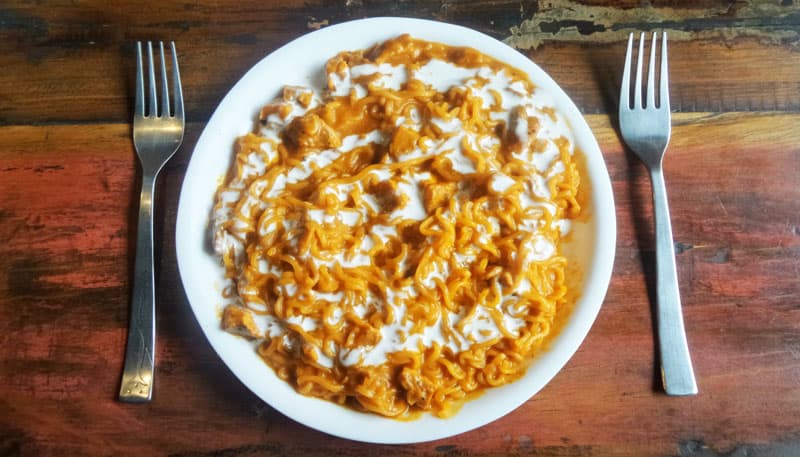 This name of this dish can make any chicken lover drool over it! A very innovative combo, this noodle recipe is perfect for this price point. The sauce was the same as that of the makhani pasta, and that was the only disappointing bit. Apart from that, juicy chunks of chicken with spicy Indian gravy gracing our favorite Maggi noodles is true a must have. 
Price | Rs 70
The tasty and trendy dishes served up to us here left us happy and our stomachs full to their capacity. All in all, this place can easily become anyone's regular hangout adda! 
Meal For Two | 400
Location | DDA Market (Gola Market), A-4, Paschim Vihar