Delhi
An Incomparable Vegetarian Delight, Let's Go on a Dal Trail Through Delhi, Shall We?
Dal and Roti is a staple diet for most Delhiites, owing to the endless variety of lentils available here. It's usually cooked on a daily basis in all homes and is much loved by all, especially richer options such as Dal Makhani. If you're in the mood to savour some delicious lentils, here's where you go to get the best dal in town!
Bukhara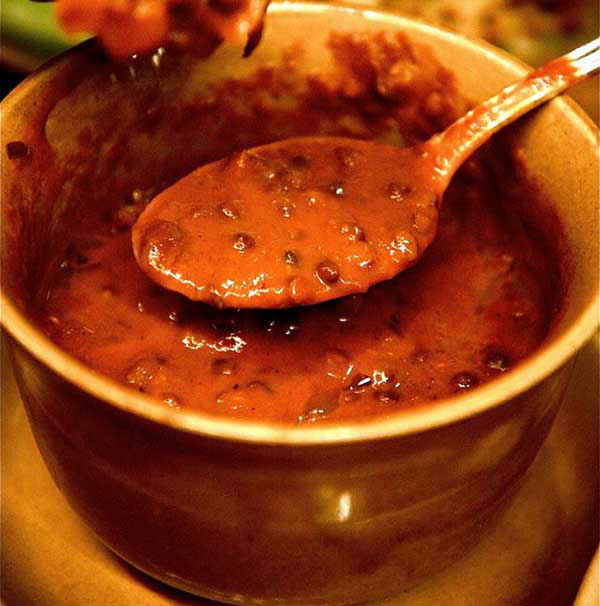 Bukhara is one of the finest restaurants in Delhi, well-known for its slow cooked Dal Bukhara which is simply the best and rates as their only gravy dish. The delicious mixture of black lentils, ginger, garlic, and tomatoes is simmered on a slow charcoal fire overnight which contributes to its heavenly taste. A portion of dal costs approximately Rs 500.
Address | ITC Maurya, The Luxury Collection, Sardar Patel Marg, Chanakyapuri
Masala Art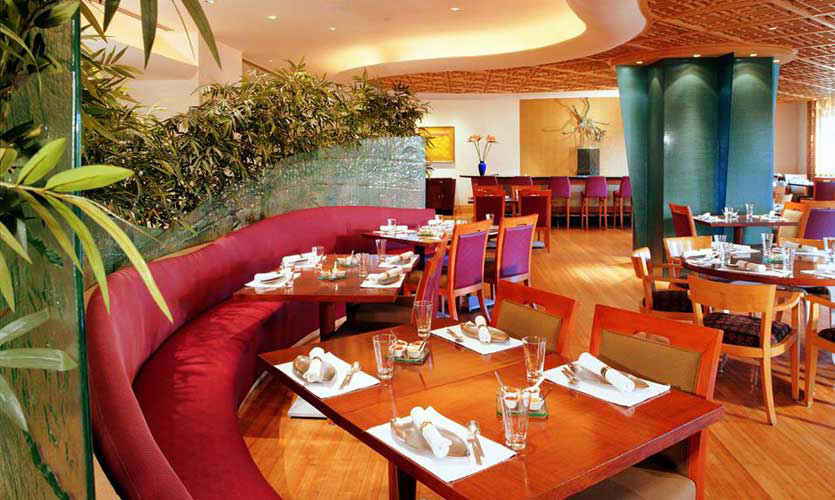 Cooking is an art and Masala Art has mastered it fabulously well! Their Dal Makhani is a fine example of this. Cooked overnight over slow fire, the rich black dal is loaded with butter and cream. The Langarwali Dal is another great dal dish that you can relish at Masala Art. A portion of Dal Makhani costs approximately Rs 450.
Address | Taj Palace Hotel, Diplomatic Enclave, Sardar Patel Marg
Havemore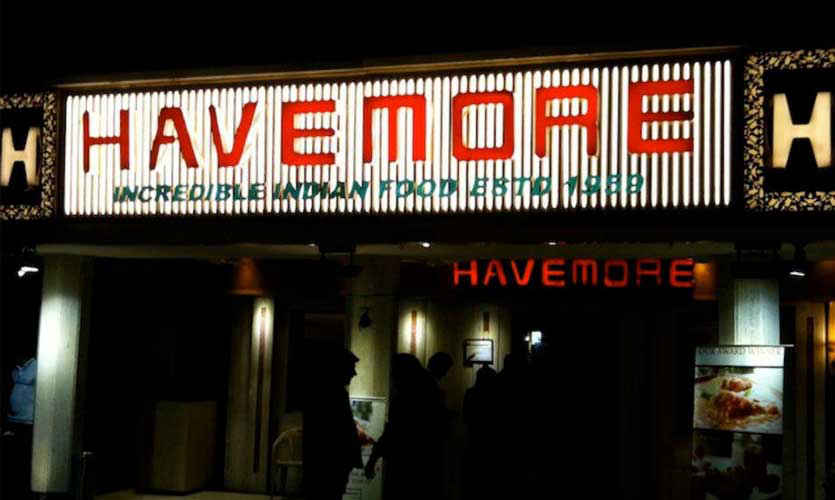 Picture Credits: Maggie Lu
Havemore is very well-known in the string of restaurants located in Pandara Road for its great food which includes their Shahi Dal Makhani. It is so creamy and delicious that every bite is a burst of flavours that will seduce your taste buds. The Dal is not loaded with spices and the smooth creamy texture will leave you floored. A serving of Dal Makhani will cost you approximately Rs 300.
Address | 11-12, Pandara Road Market
Dhaba by Claridges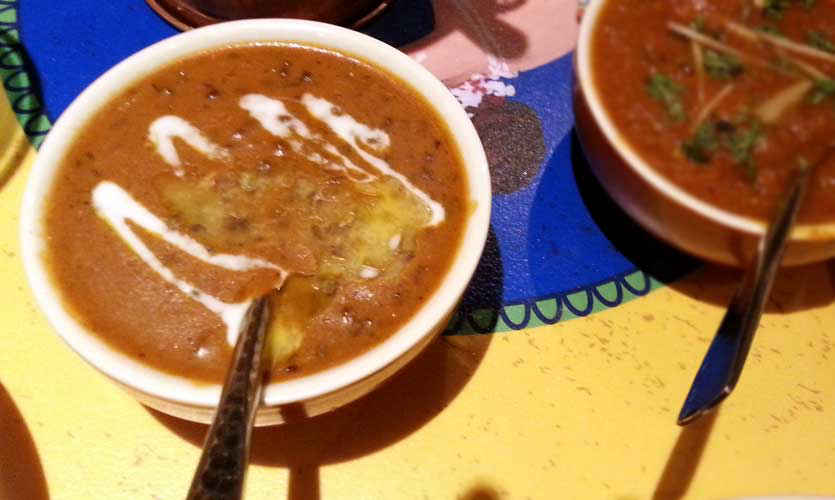 Dhaba by Claridges offers an authentic dhaba experience, except that it's totally up market and the food is hygienically cooked. Their Yellow Dal Tadka is amazingly delicious. It is cooked in the true Punjabi style and the spicy aroma of the dal will ensure you lick your bowl clean. A portion of their dal will cost you approximately Rs 300.
Address | The Claridges, 12, Near Lodhi Road, Aurangzeb Road
In The Punjab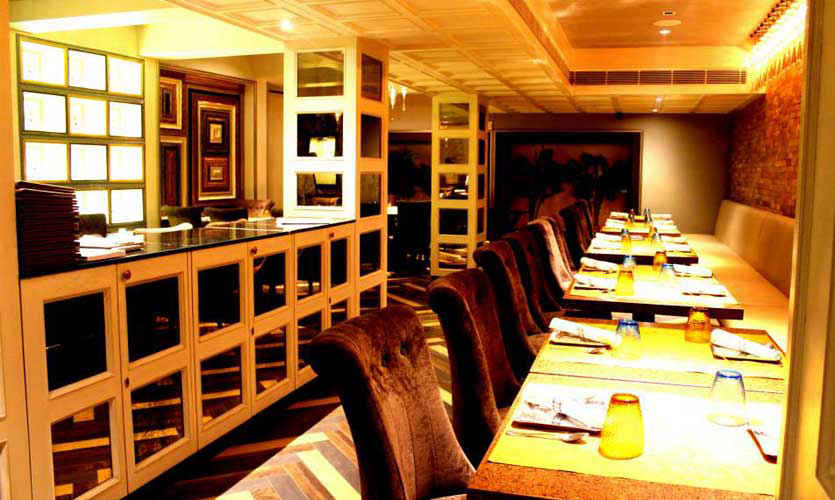 In The Punjab is a delightful addition to the capital's dining scene where you'll find all the right reasons to wholeheartedly convert to Punjabi food. You can indulge in the best Dal Makhani in town right here. A plush, upper crust dining destination with a great wine list, a portion of their Dal Makhani will cost you Rs 350.
Address | N 18, N Block, GK I
Indus Flavour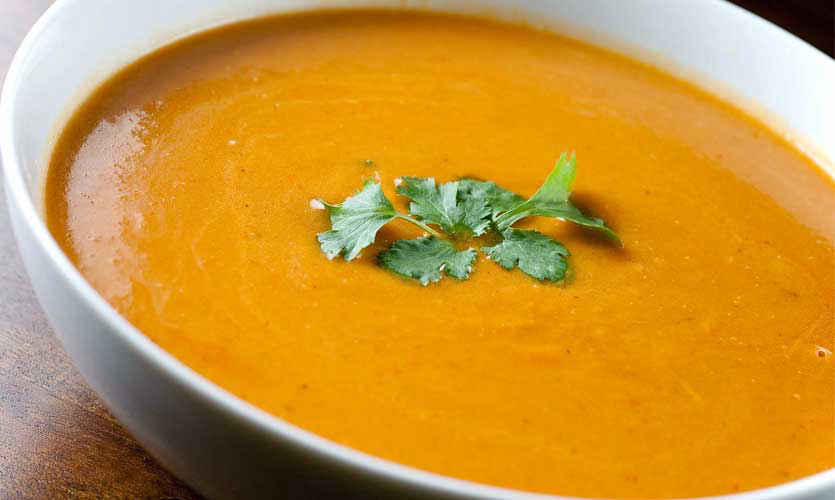 A completely vegetarian restaurant, Indus Flavour pays tribute to the seat of India's oldest civilization that flourished all over the Indus Valley. Do try their Mohenjodaro Dal, made of toor dal, it is tempered with cumin, garlic and tomatoes in pure ghee and is absolutely divine. A portion of their famous dal will cost you Rs 165.
Address | 2510, Hudson Lane, Kingsway Camp, Near GTB Nagar Metro Station
Minar
A longstanding, historic restaurant in Connaught Place, Minar's main USP is its mouth-watering vegetarian and non-vegetarian fare, and the Dal Makhani served here is touted as one of the best in town owing to its creaminess and inclusion of spices. They also serve delicious Dal Fry and Dal Tadka. A plate of Dal Makhani costs approximately Rs 290.
Address | L-11, Outer Circle, CP