Delhi
An Ecological Heritage Site Near Humanyun's Tomb, Take A Walk Through Sunder Nursery
Sometimes secrets lie right under our own eyes and that too in broad daylight and yet we don't see them due to our preconceived notions while we search for treasures in distant lands. Sunder Nursery is one of the best kept secrets of Delhi, which is surprising because it's not hidden in some remote corner and not even surrounded by the concrete jungle like the ones in Old Delhi. It is prominently visible as it's located just on the left of the famous Humayun's Tomb. But this is exactly the problem here as the entire limelight is taken away by the more famous monument just on the other side of the road. 
An Ecological Heritage Site
In the recent past, the authorities have realized its potential and made an effort to turn Sunder Nursery into an ecological heritage site. It's a unique proposition and has turned out to be so because the compound contains some interesting historical monuments dotting a colourful landscape of floral plantation. 
While the monuments date back to the medieval times, the gardens around it are not new either. They are a continuation of the historical gardens and at one point it supplied plants and shrubs to the various major edifices in Delhi when Lutyen's Delhi was being built. It's still one of the biggest government nurseries in India. 
Two Gumbads & More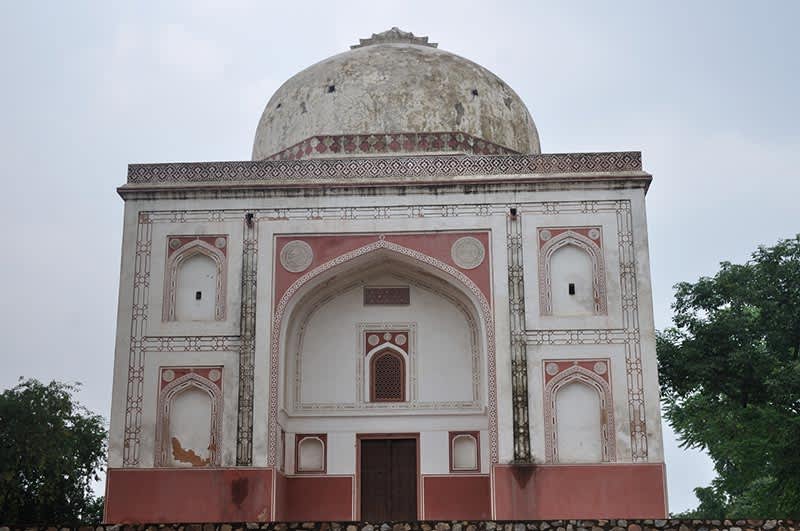 The main attractions at the Sunder Nursery are the two 16th century gumbads, Sunderwala Burj at the centre and Lakkar Wala Burj at one corner. Both have been restored and freshly painted and look astonishing with a colourful carpet of flowers all around them. There are canals being newly laid all over the complex. 
The Sunderwala Burj in particular now has a Taj Mahal-esque look with its reflection on the waters of the canal. There are some other structures, mostly bastions from the Mughal era at different corners of the vast compound. The exact antecedents of these structures is probably not known. Apart from the monuments, it offers a scenic location with seasonal flowers of various hues adorning each corner of the complex and of course you can purchase plants and seeds as expected in a nursery.
Timing Issues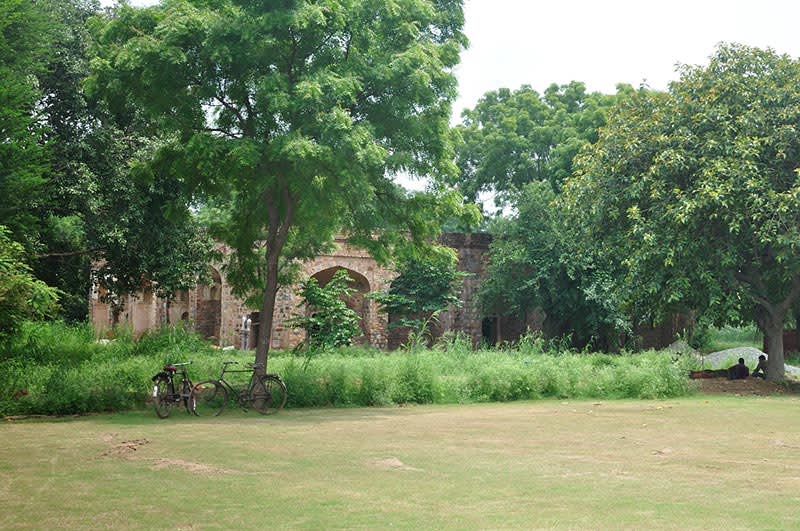 Unfortunately it maintains uncomfortable timings, mostly treating itself as a nursery only, without considering the potential flow of visitors looking to explore its heritage and beauty. It opens at 9 AM but closes down at 4 PM every day and also remains closed on Sundays and on other public holidays. So if you're thinking of a leisurely evening stroll, that is unlikely to happen but the good thing here is that there is no entry fee either.
There is a lot more work going on inside the complex with new pathways, small bridges and canals being set up. In due course of time we hope it'll develop into a prime destination for Delhiites for a refreshing walk.
Come on by sometime when you need some quiet me time surrounded by greenery and flowers!