Delhi
An Artist, Storyteller & Oral Historian - Meet the Lovely Aanchal Malhotra
A BFA in Printmaking/ Art History from Ontario College of Art & Design, Toronto and a MFA in Studio Art from Concordia University, Montreal, Aanchal Malhotra is an intriguing artist, soulful writer and an oral historian residing in the capital. Born into a bookseller's family, she has always been drawn to the written word. Come take a stroll in her literary world!
What was that defining moment that drew you to history and you knew you wanted to become a historian!
When I was in 8th std, we had a teacher who wove our history textbook into an incredibly rich tapestry of storytelling. She never really read from the book, but just narrated effortlessly and through her narrations, historical facts came to life. That was the first moment I fell in love with history, for I saw that the past could be understood as stories woven together. 
I call myself an oral historian, but perhaps the better term would be a keeper or archivist of memory and material. I think I knew this was a realm I wanted to work in when I accidentally unearthed the history of a place through an inanimate object. It was the kind of history I had never experienced and its sheer novelty drew me to the genre. 
I hold this term archivist close to me now in a way I never have before, pouring myself into it and empowering with my experiences because not only does it eradicate the notion that only people of a certain age can be classified as historians, but also that history needs to be understood and studied generationally as it will always be perceived differently…and that to me, is both fascinating and relevant. 

Your thesis project, "Remnants of a Separation" seems quite interesting, informative & inspiring. Any particular reason for choosing that gory era of India's partition for the same?
I am a descendant of four grandparents who came from across the border in the days of Indian independence. Apart from academic explorations of the project being the only archive of material memory of the Partition, I think it is important to understand where you came from. It was a different time, pregnant to the brim with incredible stories and memories. The past shapes us in latent and quiet ways and this is my attempt to explore that.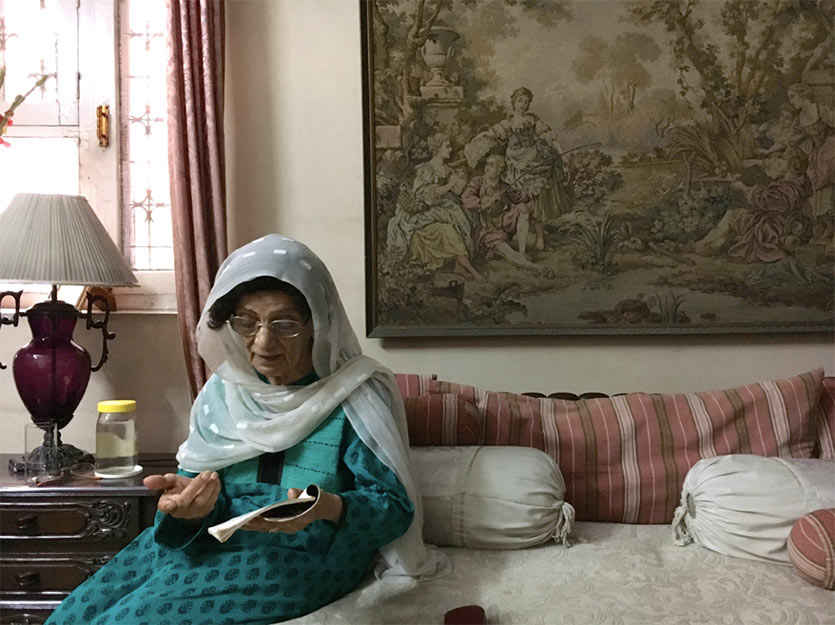 Being a researcher/historian can be quite challenging especially in Delhi which is steeped in history. What have you found most rewarding and most frustrating about it?
In India, we are sitting on a gold mine when it comes to history. Our beloved Delhi is a city of cities, and there is endless realm of possibilities to explore its vastly sedimentary nature. This is our good fortune, to be able to access the past tangibly- from the Lodhis, Mughals and English to as far back as the site of Indraprastha, Delhi lives soaked in history. 
But I wish that there were more of an effort to protect this shared heritage of the city. I wish people took more care of not just monuments or public places, but also the original elegant lifestyle of Delhi, a more respectable way of living with others that is fast dissipating. Dilli dil walon ki hai, after all! 

Your instagram feed showcases beautiful and thought provoking pictures of your grandparents. What inspires you to take such pictures?
Yes, there are many photos of not just my grandparents but of other people I've interviewed for the project, people of a certain older generation. I guess I do it to be able to hold onto a particular moment that I know is ephemeral to begin with. The pictures of my grandparents really began with them telling me stories or desi nuskas or rituals and simple habits which our generation might have not imbibed- making an age old recipe, stringing together gajra, my grandparents playing taash to pass the time, the wrinkles on their fingers, the silver wisps of hair- all the things that make up a generation.
The more time I spent with them, the more I realized that wisdom from them was imparted in the most banal, conversational of ways. The description of their childhood home was as important as the family recipe for phirni and so I would photograph them to be to archive these bits of life for my family and myself. 
This February my dada passed away and sure enough, till date, I visit and revisit every single little thing I have written about him and every photograph I have taken to be able to recreate the essence of a person who is no longer here.
Your photoblog, "The Hiatus Project" chronicles your love affair with the Capital. Tell us the aspects of Delhi that inspire you the most?
I love how Delhi is an amalgamated cauldron of faces and languages and dialects and horns and traffic and food and rain and sun. You either hate it or love it, but it will never cease to amaze you. 
What are the things that define Delhi for you? 
A freak rainfall in the middle of summer and that very particular Delhi barsaat smell- a mixture of mud, rainwater, adrak chai, pakoras and childhood. To be able to see an amazing 16th c fort next to a petrol pump next to urinal- these oddities exist only in Delhi! Bahrisons - My family's 63 year-old bookshop in Khan is like a living embodiment of post-Partition Delhi, as is the entire Khan Market itself, which was set up in 1951 for refugees who came from the North West Frontier Province.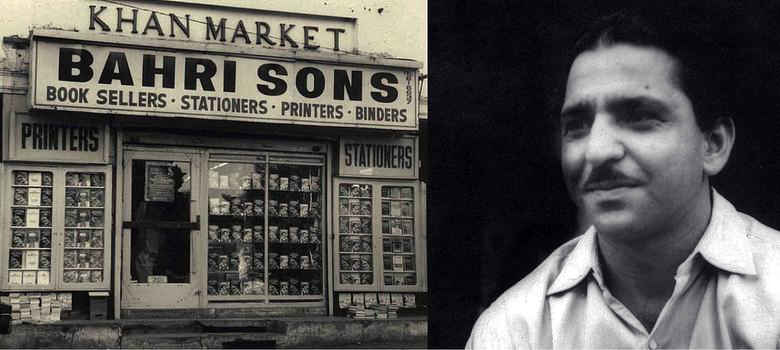 3 monuments you'd recommend visiting when in Delhi.
Isa Khan's Tomb in the Humayun's Tomb complex, a stunning example of architecture. 
Agrasen ki baoli on Hailey Road, which exists as a kingdom of calm, untouched by time or the Connaught Place madness that surrounds it. 
Not a monument, but an institution, nonetheless- Indian Coffee House! I often sit and write there in the winters.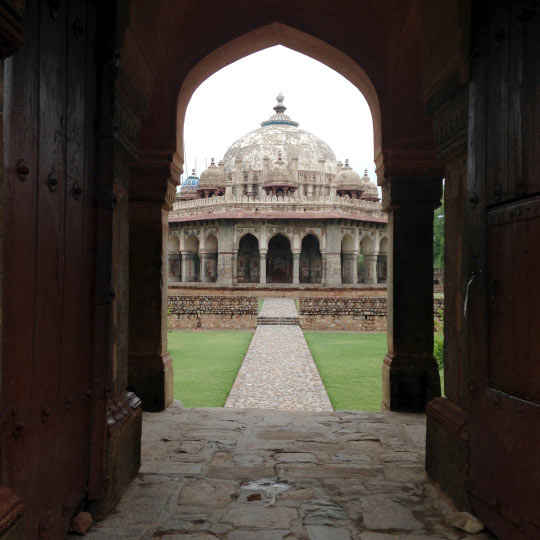 If not a historian and a documenter, what would you be? 
I'd probably be working in a printmaking studio, knee deep in inks and paint! 
And with that, this compelling interview came to an end. We hope to catch hold of her again to get an insight into her colourful life! 
Follow Her | https://www.instagram.com/aanch_m/
The Hiatus Project | http://thehiatusproject.tumblr.com/