Delhi
5 Tasty Dishes Like Strawberry Fizz & Amritsari Tikka Nachos You Should Try @ Paapi Paet
While we had a perfectly healthy routine planned out, but yeh paapi paet hai ki maanta nahi! For some sinful indulgences of our paapi paet, we buckled up and hunted one of the affordable yet amazing food joints in Central Market of West Punjabi Bagh, going by the name Paapi Paet. 
To savour some delicious eccentric dishes, you've got to visit this little place to satisfy your inner foodie without burning a hole in your pocket! From a Cheese Finger Hot Dog to Amritsari Tikka Nachos to Chocolate Peanut Butter Sandwich, they've got it all and at such amazing prices, we can't really keep calm but share our scrumptious journey with y'all! '
Here's what we had:
1. Strawberry Fizz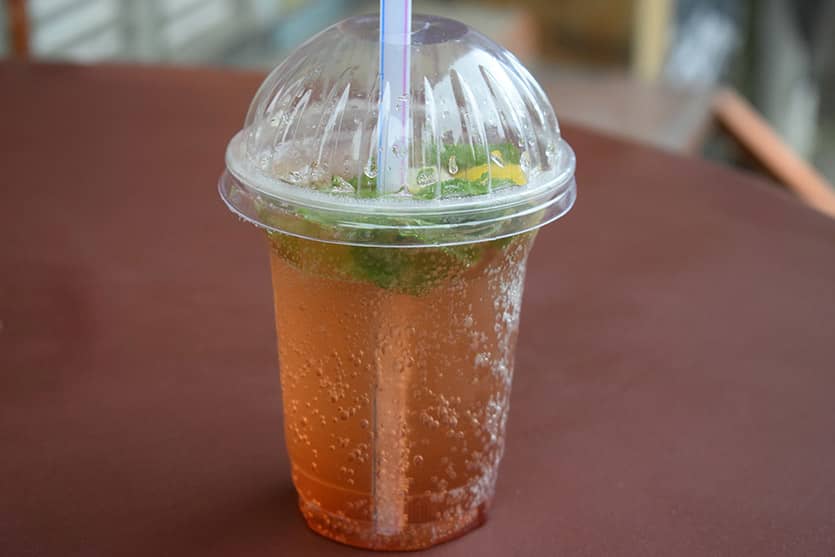 To quench our thirst in the scorching heat, we first hit ourselves up with a chilled Strawberry Fizz. It definitely helped us when the sun was on our head, sucking on our energy. With Strawberry syrup and mint leaves giving it a twist, it was really refreshing and a must if you're visiting the place in this heat!
Price | Rs 95
2. Amritsari Tikka Nachos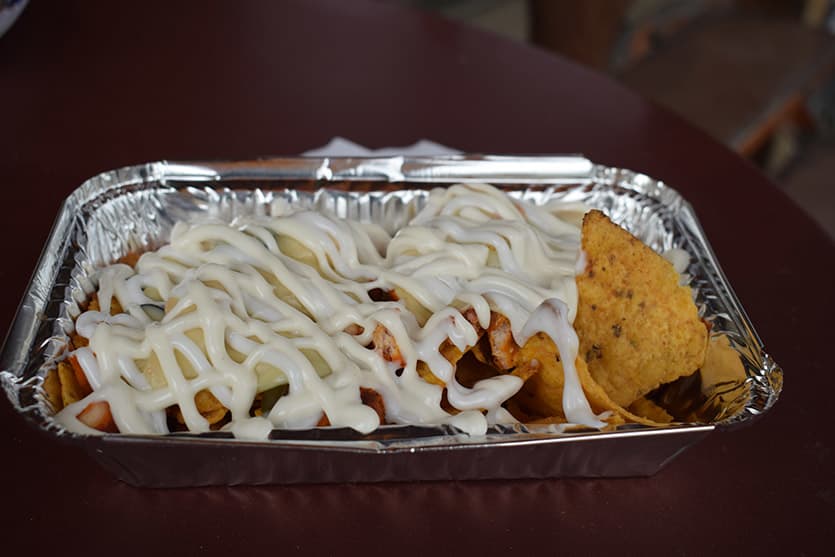 Did you ever think about the good ol' nachos being paired with some chicken tikka? Well, it's now a reality! Nachos with chunks of chicken, jalapeños and olives with loads of cheese and mayonnaise is all you need for your share of cheesiness! Although you need no dip with these nachos, but they do serve you mayonnaise so you can really go crazy on the cheesy factor!
Price | Rs 209
3. Red Velvet Shake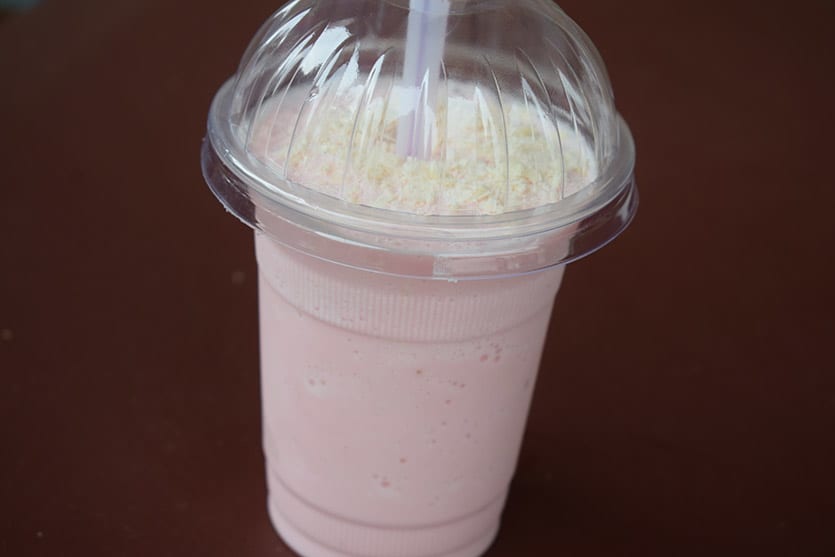 We next tried the chilled Red Velvet Shake! A thick yet smooth blend of milk, ice cream and the Red Velvet mix was a dream come true for us! *slurp*. Perfectly sweet and creamy, this shake is all you need to put your shake cravings to an end; it was topped with grated white chocolate so it was definitely a Godsend for us!
Price | Rs 150
4. Salami Surprise Omelette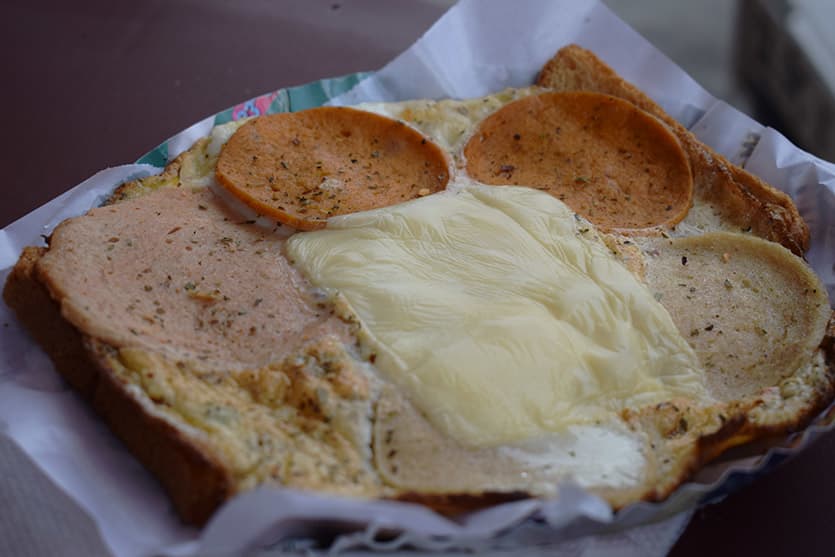 This plate of omelette is not gonna disappoint you! Butyraceous slices of brown bread topped with delectable omelette made from frothy eggs and our beloved salami really made us lick our fingers! It definitely wasn't just a regular salami omelette as it had its own level of cheesiness to it with cheese slices melted on top *yum*. So it's a must try for all the egg lovers out there!
Price | Rs 126
5. Chocolate Peanut Butter Sandwich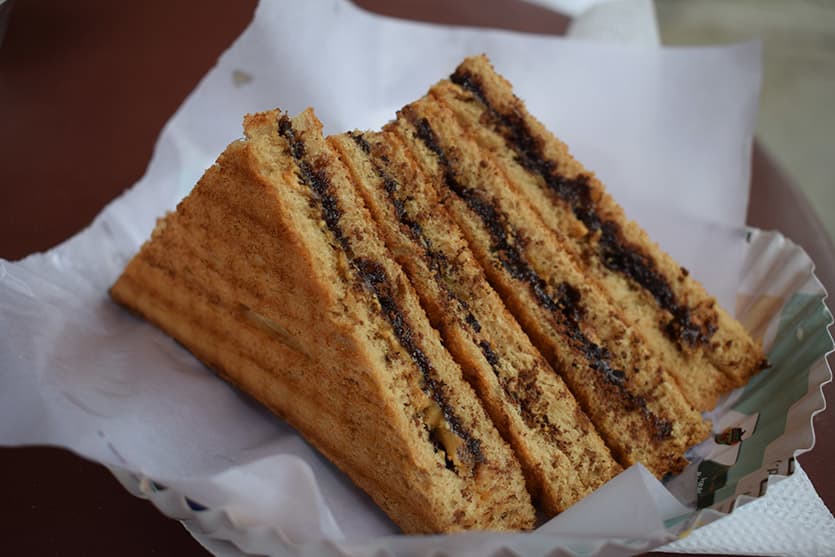 We're not sure if you've had such a sandwich but now you know it does exist! It is the one sandwich that you chocolate (or maybe peanut butter) lovers have to try for yourselves *starry eyed*! Perfectly grilled bread, filled with oozing chocolate spread and peanut butter sent us to sweet heaven in just one bite! It was the best dessert we could ever ask for and that too at such an incredible price!
Price | Rs 60
So for scrumptious yet affordable food you've got to visit Paapi Paet!
Meal For Two | Rs 550
Location | Paapi Paet - Shop 1, Building 28, Central Market, West Punjabi Bagh