Delhi
AMPM Has Crafted A Brand New Cocktail Menu With Quirky Drinks Like The Forbidden Eden!
We just heard about this awesomesauce news that will make you want to gather your fellow boozehead buddies and head over to this cafe RN - keep reading, folks!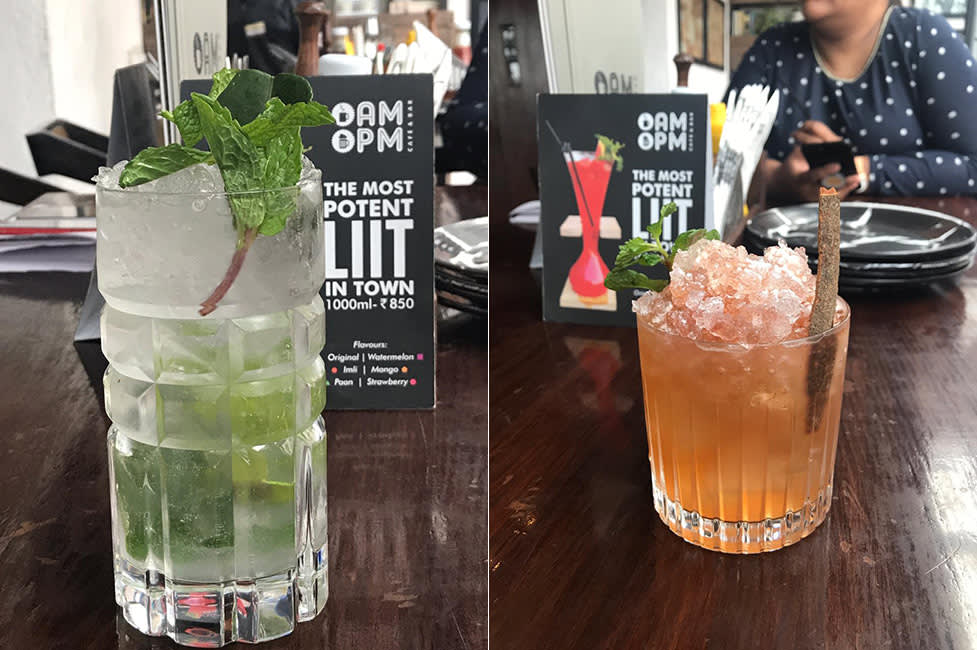 Chug Quirky AF Cocktails | The peeps at AMPM Cafe & Bar know exactly how to make us happy and this time, they've gone and introduced a menu full of delicious tipples that will make you want to head over to this cafe ASAP. Called 'AMPM Craft Cocktails', you can try a range of drinks with super funky names like Luscious Lucy (a gin-based drink) and Dirty Scotsman At Indian Harem (whiskey-based cocktail) and the Forbidden Eden, amongst loads more.
And while you let your hair down and swill back these crazy drinks, make sure you munch on their Pepperoni Pizza, Fish & Chips, Kadhai Paneer Sliders and more such mouthwatering fare! Plus, the peppy ambience and the upbeat music here will defo get you grooving fosho.
Head on over and chug away peeps!
Where | AMPM Cafe & Bar - DLF Cyber Hub, DLF Galleria & Ambience, Gurgaon
Meal For Two | Rs 1,550
Call Them |  +91 9717 780 492
Check Out Their FB Page | https://www.facebook.com/ampmcafeandbar/