Delhi
Amidst The Flurry of New & Budding Home Bakers - Here's All About The Sweet Story
In the new age of scores upon scores of home bakers popping up left, right and centre, here's another one added to the list - The Sweet Story! They've got a bunch of innovative desserts and ideas that makes their products really unique and quirky. They sent us some super interesting sweet treats to try out, and here's how they fared for us! Read on.
Chocolate Bars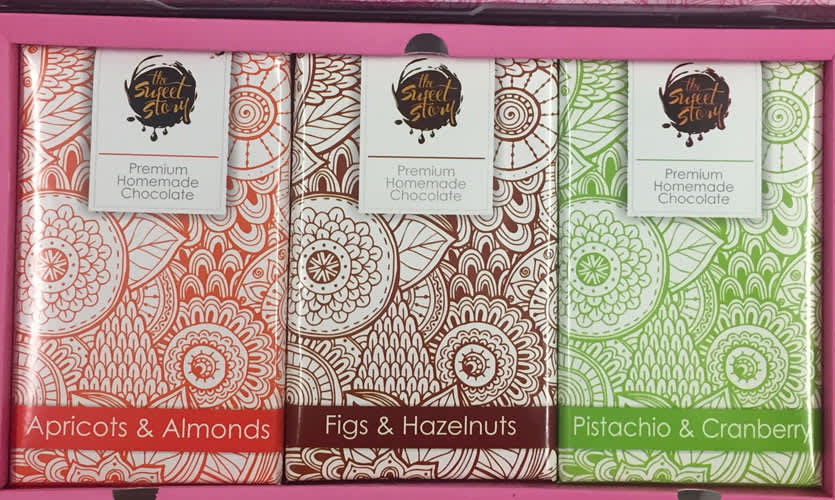 All of their chocolates are dark with a pinch of sea salt that makes them super unique! We tried 3 different ones - Pistachios & Cranberry, Figs & Hazelnuts and Apricots & Almonds. The concept of mixing a nut with a fruit seemed really amazing to us! But the flavours of the fruit were a little stale in places, the cranberries seemed slightly old and so did the figs. The sea salt in almost all 3 wasn't churned and mixed too well, hence you could taste it separately on your teeth later on. Whatever said and done, the Apricots & Almonds one was the better one in the lot - this one had shards of coconut too, which added to the flavour!
Walnut Brownie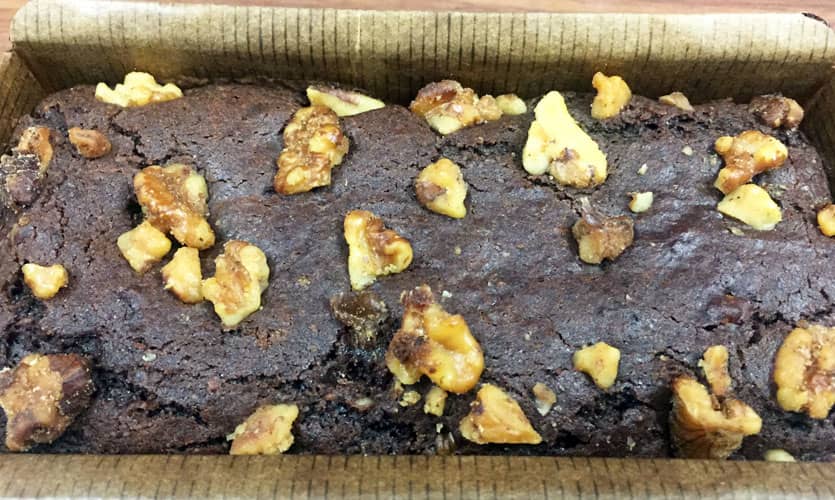 Brownies are a personal favourite especially accompanied with a dollop of ice cream! Gooey, fudgy and super rich in chocolate, that's what a brownie is to us, but this one was anything but that! It was more of a chocolate-walnut cake and less of a brownie to be honest. Plus it lacked the whole moist factor of a brownie too!
Raspberry Cheesecake
They sent us the cheesecake in a jar, and this particular one looked really nice and inviting. The cheesecake bit i.e. the biscuit base and cream cheese mix on top tasted good, like any other cheesecake, but the raspberry topping was just a little too sour for our liking! Probably a little sugar added to the coolie would have made it much better.
Granola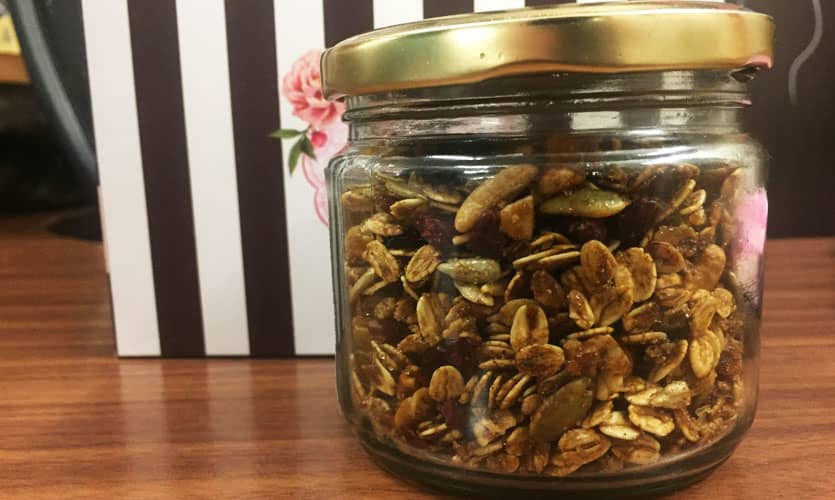 After a major let down from the other desserts, the Granola was like a knight in shining armour for us! It was everything that a jar of granola should be like - smoky yet sweet and crunchy. It included pumpkin seeds, oats, almonds, apricots, cranberries and cashews. Add these on your cereal and you'll have a yummy breakfast indeed! 
Overall, probably it was just a 'not-so-good' day in the kitchen, hence we wouldn't want to judge the bakery because of that, but yes surely some things need a little tweaking here and there! 
Psst - They're a home-delivery / takeaway service only. 
Where | 518-A, Sector 4, Vaishali, Ghaziabad
Call For Orders | +91 9971 205 222
Check Out Their FB Page | https://www.facebook.com/thesweetstorydelhi/