Delhi
Theatre Performance, Yummy Food, RAD Merch & More That Went Down @ Party At The Park
Amidst the lush green farms of Chattarpur, Delhi saw a beautiful adaptation of the Fantastic Mr Fox based on the famous Roald Dahl's children novel of the same name produced by Launchpad. Bringing together 1,500 families from all over Delhi and Gurgaon, this theater performance was directed by Lushin Dubey and Bubbles Sabarwal for children aged between 3-13 years. 
The play was the culmination of sheer hard work of 3 months and workshops by Launchpad. These guys offer a wide range of after school programs and such workshops are part of this initiative. This play saw these young families having a fun day out with their kids and lots of yummy food from the coolest food joints, handpicked merchandise pop ups and specially designed games for real parent-child bonding *NAICE*!
But here's what we loved the most here, these guys also invited children from Amaraah Foundation and Spread A Smile to be a part of this workshop, giving the lovely kids at these NGOs equal opportunity to have fun and learn something new! Now, how sweet was that?! 
There was also a fun carnival styled around the protagonists and the rest of the characters of the play *COOL*.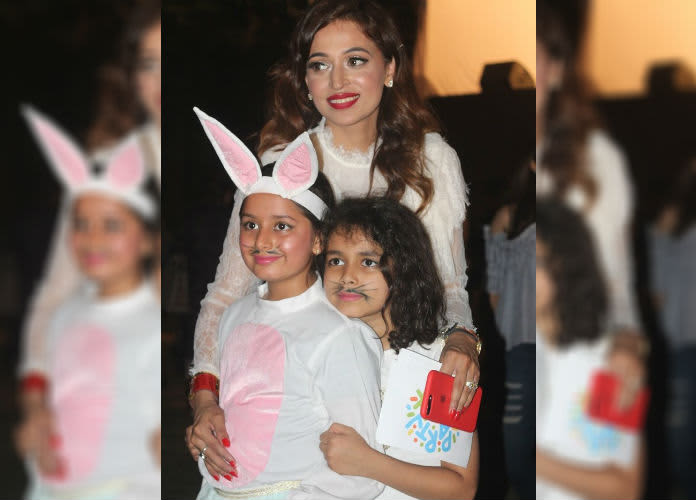 Launchpad works on improving your child's confidence, diction, clarity, vocabulary, voice projection, voice modulation, creativity, teamwork skills, individuality, imagination and social skills using varied theatre skills and hosts timely Speech and Drama workshops for kids between 3 to 13 years! 
So check out their FB page to know more about these guys and give your kids a new way of learning! 
Check Out Their FB Page | https://www.facebook.com/LaunchpadActiveAfterSchool/
Browse Through Their Website | http://www.earlylearningvillage.com