Delhi
AMA Cafe Is Resuming Their Dine-In Services & Will Be Delivering For The First Time Ever!
P.S. - The Image Used Above Is An Old One.
Remember those good ol' days, when a visit to the buzzing Majnu Ka Tilla was driven by the urge to stop by a particular cafe? This used to be an excellent spot to catch up on all the latest goss with your bestie over some good food and Himalayan feels! After being closed for quite a while this place is now opening its doors all over again and we're here to spill all the deets.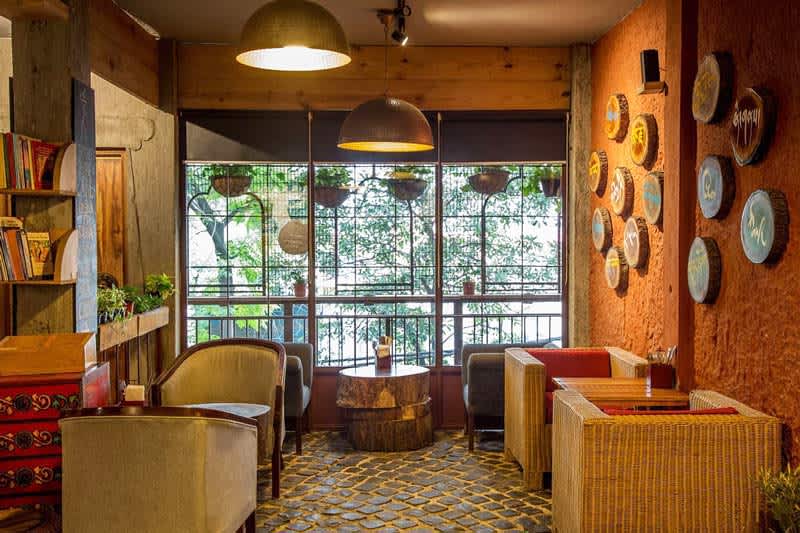 Breakfast At AMA's (Again) | We're quite sure you guys have already guessed what we're talking about. The insanely famous AMA Cafe is all set to open its doors once again from Wednesday, the 1st of July. A lot of us have some great memories attached to this quaint cafe and now that they will be open for dine-in and takeaways, it has definitely brought a smile on our faces! 
Did you know they will also be open for deliveries for the FIRST time since they opened this humble cafe way back in 2013? Yep, and we can't wait to get our hands on delightful dishes like Grilled Cheese Sandwich, Pancakes With Butter & Honey, The Spicy Chicken Pizza, The Juicy Chicken Burger and TONS more options that will bring back those happy memories! 
So, let your friends know about this awesomesauce piece of news, after all, brekkie at AMA is pretty much a thing, right?!
Opening Date | Wednesday, 1st July
Where | AMA Cafe - Majnu Ka Tilla
Call Them | +91 11 6140 8132
Meal For Two | Rs 500
Check Out Their FB Page | https://www.facebook.com/AmaCafeMT/?ref=br_rs