Delhi
Aloo Chat Thelas & Custom Drapers & Tailors: A Stroll to Mohan Singh Place in CP
Mohan Singh Place (MSP) is located in the Outer Circle of CP and can be easily reached by alighting at the Rajiv Chowk Metro Station. If you're not much of a walker or are in a rush, it is advisable to take the exit by Gate No 8. A prominent landmark of Mohan Singh Place is PVR Rivoli which neighbours MSP.
Roadside Delirium
As soon as you cross Indira Chowk & walk towards Mohan Singh Place, you will have to make your way through a dense flock of vendors. Here you will find accessories such as belts, shades, mobile covers & garments up for sale on the pavement and if you're lucky enough, you'll find an Aloo Chaat vendor rustling up a plate of crispy potatoes - so quintessentially Delhi. 
Dungaree Dominance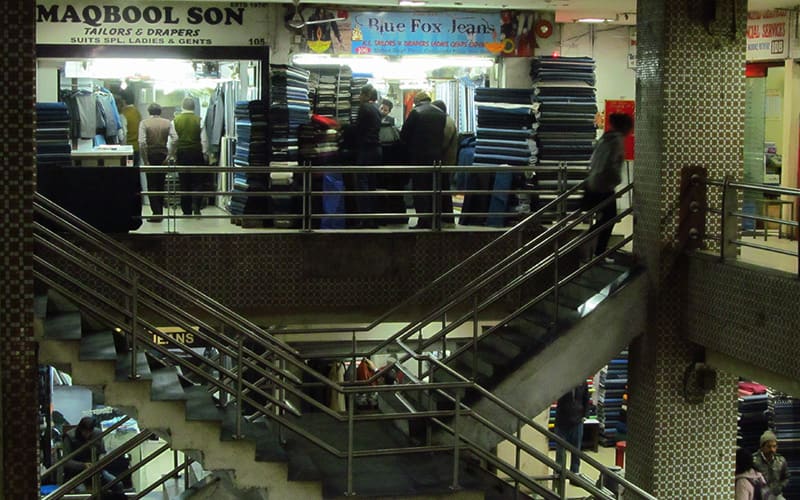 Mohan Singh Place is a pretty old establishment & you're reminded of it right at the entrance. An old school height & weight measuring machine greets you, echoing its discord with the changing times and also brings a deluge of nostalgia along with it. It's basically known for its custom-made clothes, tailoring & draping shops and you're not surprised to find out why. Out of the two floors and the basement, a healthy majority belongs to tailors & drapers. One can get a wide variety of jeans & trousers stitched from here. All the shops here are competent, but one by the name of 'Maqbool Son' does brisk business with jeans costing about Rs 1,000.
Cash Flow
The basement of MSP is dominated mostly by money exchange services & going by the number of inflow & outflow of tourists from Delhi, the money exchanges here have a healthy footfall! There are also some cyber cafes and offices of some travel agents to be found here.
Timeless Legacy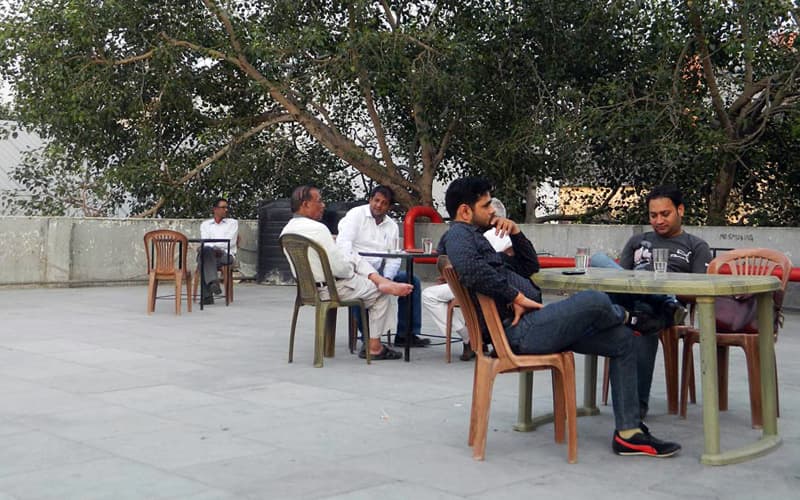 The famous Indian Coffee House (ICH) is located on the 2nd floor of MSP and as one climbs the stairs, one can't help but think of the legacy the place boasts of. Indian Coffee House was established in 1957 and has been the haunt of the brightest minds of the capital city ever since.
Indian Coffee House has been prominently featured in many works of the celebrated Delhi writer, Khushwant Singh. A look around ICH does not make it hard to believe the halcyon days of the coffee house, when it used to be a standalone coffee shop in the city. The food at ICH is not expensive and is comparable in price and taste to various college canteens. The service & hygiene is nothing to boast of, but this isn't a place for gastronomical pleasures, you would be better off soaking in the ambience.
Where to Find it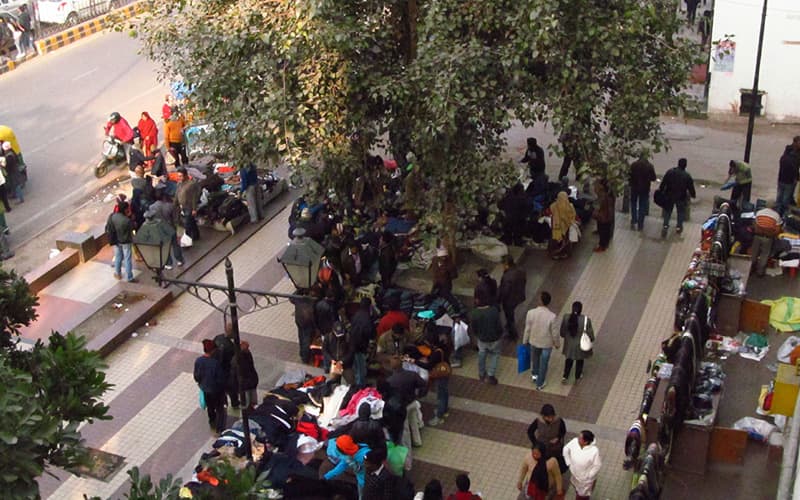 This place is next to PVR Rivoli and a quick visit to India Coffee House is always on the cards if you happen to go for a movie. There is a flower market opposite Mohan Singh Place and in the winters when the whole city is a tad more beautiful, the flower market blooms with a riot of colours & a variety of flowers.
Drop on by for a snazzy, custom-tailored pair of jeans and a nice afternoon out!
Location | Baba Kharak Singh Marg, Outer Circle, CP