It's that time of the year again folks, when it's no longer dorky to don that fav costume of yours! So slip into that slutty nurse or catwoman (or really anything that floats your boat), carve your pumpkins and prowl over to these biggest, best and most exciting Halloween parties in town that are bound to be super fun. Read on!
Halloween Madness @ The Groghead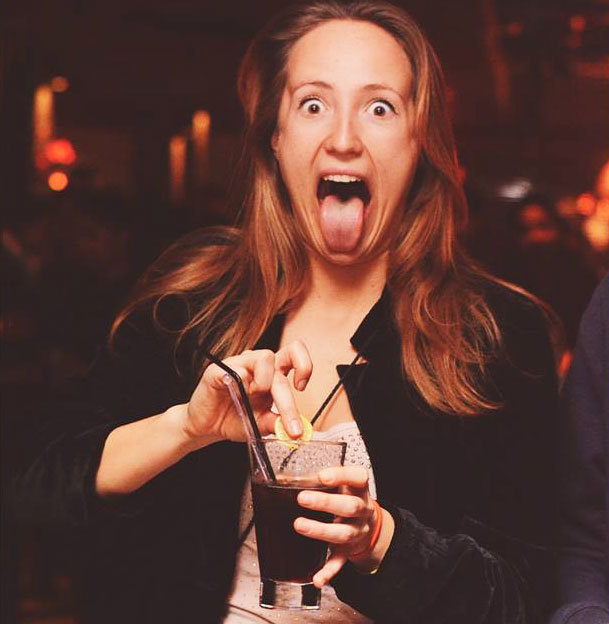 One of the best and happening gastropubs in town, The Groghead is all set to host a real spooky Halloween party this year. You'll be rocking to the tunes of a myriad DJs like Divine, Royth and more. Plus, these guys will be dishing out scrumptious Italian and North Indian cuisine. So go make your bookings and head on over!
When | Monday, 31st Oct 
Where | A-5, Second Floor, Sri Aurobindo Market
Timings | 9 PM Onwards
Call For Reservations | +91 9899 554 240 & +91 9599 280 960
Neon Halloween Night @ The Cocktail House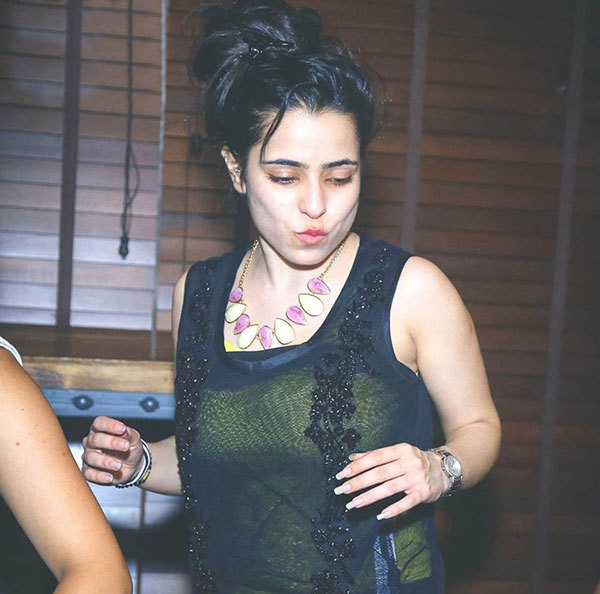 Inviting all you witches and devils, The Cocktail House has come up with a crazy Neon Halloween Night and the whole event sounds really amazing! To rev you up, DJ Nawaz will be gracing the event with his exhilarating and groovy music. They'll also be bestowing amazing deals & packages to make your night even more memorable. Come on over!
When | Monday, 31st October
Where | The Cocktail House, M-69, GK I
Timings | 8 PM Onwards
Call For Reservations | +91 9953 006 797, +91 9711 667 797 & +91 9811 437 632
Halloween Carnival @ Fork You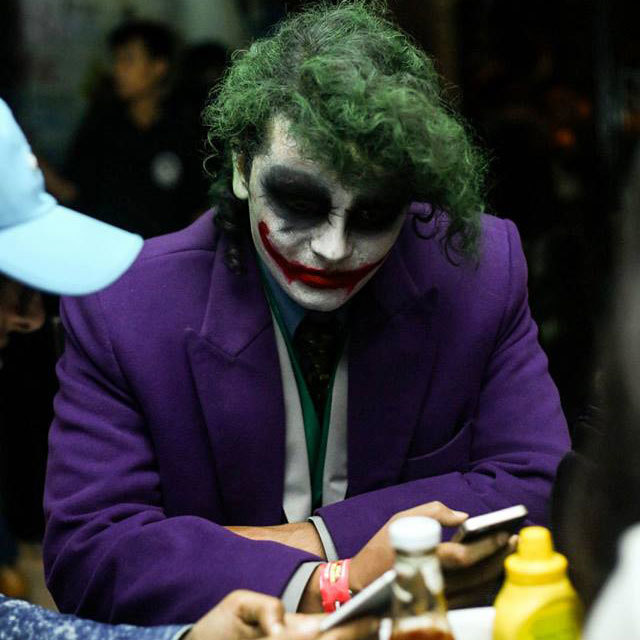 Collaborating with MV Entertainment, our beloved Fork You has come up with a twelve hour-long (woah!) Halloween party and it's going to be pretty amazing. The spooky extravaganza will host DJs like Divine, San_D, Yug and loads more. So this Halloween, head to Fork You and let your goofy side shine through!
When | Monday, 31st Oct
Where | 30, 1st Floor, Hauz Khas Village
Timings | 1 PM - 1 AM 
Call For Reservations | +91 9990 778 881
Scream Your Wits Out @ Informal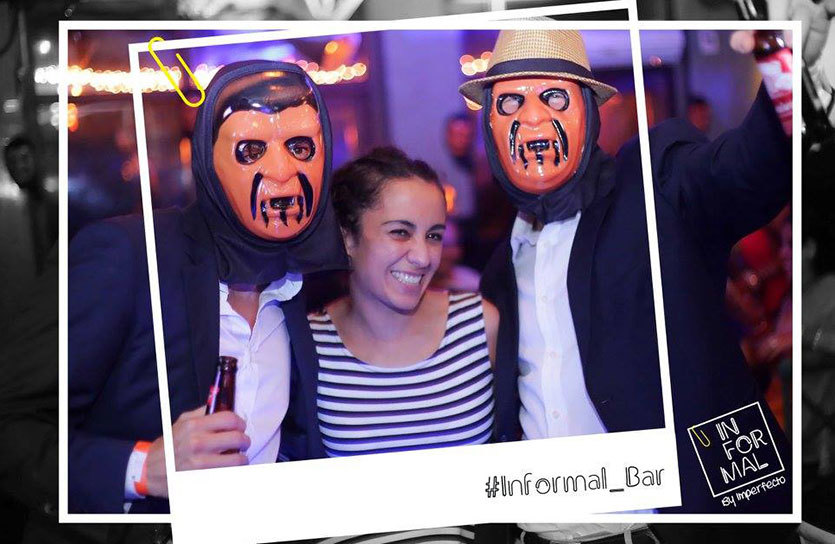 The quirky, swanky and happy haunt of the town that's popular for hosting fab live music gigs, Informal is all set to get spooked up this Halloween and they're taking you along for the ride! So buckle up for the scariest, spine-chilling, hair-raising, frightening, terrifying, horrifying, unnerving, and daunting night of the D-town. Head over to Scream Your Wits Out for it's Halloween night!
When | Monday, 31st Oct 
Where | Tolstoy Lane, Janpath
Timings | 8 PM - 12:30 AM
Call For Reservations |+91 9999 123 201
Return of Halloween Hotel @ Tabula Beach Cafe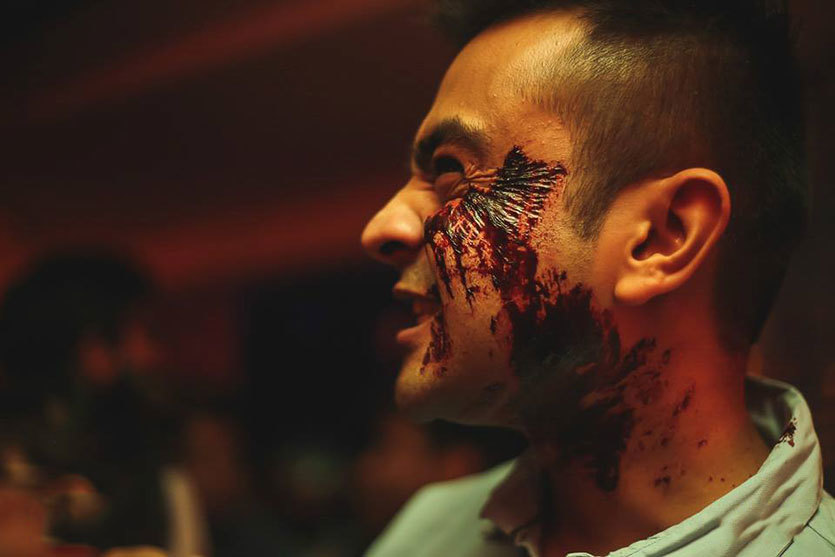 The biggest event of the beach-themed crazy haunt, Tabula Beach Cafe has been announced and we couldn't be happier. This event is inspired by the wildly popular sitcom 'American Horror Story', and is hosted in association with Drinksome, Uber & Partylicious.in. They'll be dishing out amazing deals, best costume prizes, film projections and loads more! Come on over. 
When | Saturday, 5th Nov
Where | Asiad Village, Khel Gaon Marg
Timings | 8 PM Onwards
Entry | Free Before 10 PM
Call For Reservations | +91 9650 250 099
Halloween Carnival'16 @ Playground Creative House
When black cats prowl and pumpkins gleam, may luck be yours this Halloween! Spooky greetings Delhi waalon! It's time to go trick or treating and Halloween Carnival'16 invites all you witches, zombies, goblins and ghosts to the most amazing Halloween Party of the year.
We hope you've got your outfits ready for this spooktacular night filled with oodles of candy, pranks and games! And not to mention - spider webs and (fake) blood. So carve your pumpkins already, it's time for a coffin break!
When | Monday, 31st Oct
Where | 138, Arjun Nagar, Safdarjung Enclave
Timings | 6 PM Onwards
Entry | To Be Announced
So all you witches, ghosts and goblins - pick your party and prowl over!