Delhi
All Hype & No Spice: 5 Substantial Yet Sadly Average Dishes We Tried @ Urban Spices
This urban dhaba is located at the back side of the Aggarwal Millenium tower (Netaji Subhash Place), where one is surrounded by the exhausts and fumes of various kitchens in the vicinity. Thus, it's not a very comfortable place to hang out, considering the temperature and the humidity in the air. Also, there's no seating inside or outside the dhaba. 
The area around this takeaway joint is filthy, so don't expect to sit there and eat. The Urban Spices board has 'Always Fresh' written on it, even though the food has a very different story to tell! The kitchen was visible and did not seem very clean. The famous dishes advertised on the board (with appetising photographs) were - Shahi Naan Kebab, Peri Peri Chicken, Tandoori Momos, Shawarma Roll and Butter Chicken. We tried a mix of everything (vegetarian and non vegetarian dishes) that the menu offered and here's our take: 
1. Shahi Naan Kebab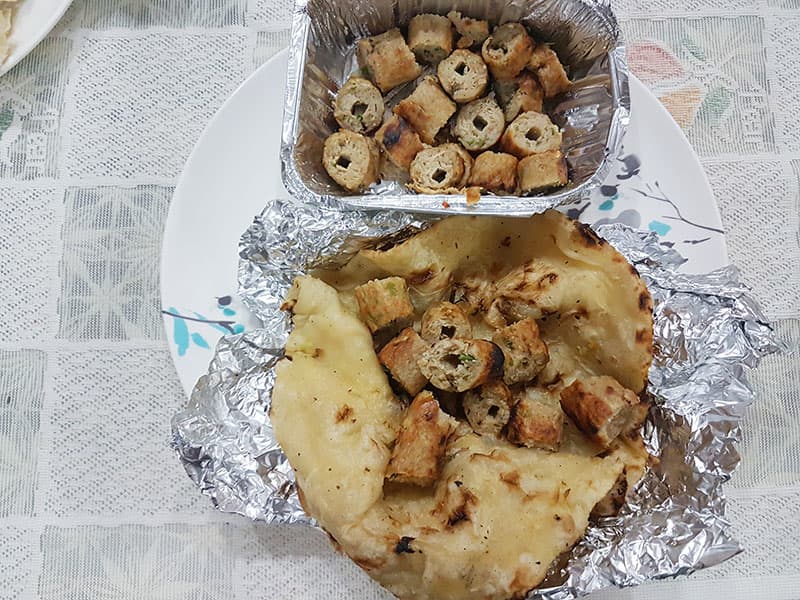 The kebabs made from minced chicken were good - light, succulent and tasty but the naan wasn't as soft as expected. There was an option to slather this Naan-Kebab with green mint chutney and white mayo, but seeing the not-so-clean open kitchen, we were wary of tasting the sauces. 
Price | Rs 150
2. Afghani Chaap Naan
The naan was again not as soft, despite being made with oodles of clarified butter. The chaap pieces were too big and the Afghani sauce (milk based) was fairly bland. The milk based sauce had no taste of milk or any milk product at that. It seemed as if they had used some tasteless industrial mixture to give the dish an Afghani look. A big thumbs down to this particular dish!
Price | Rs 150
3. Chaap Garam Dharam With Naan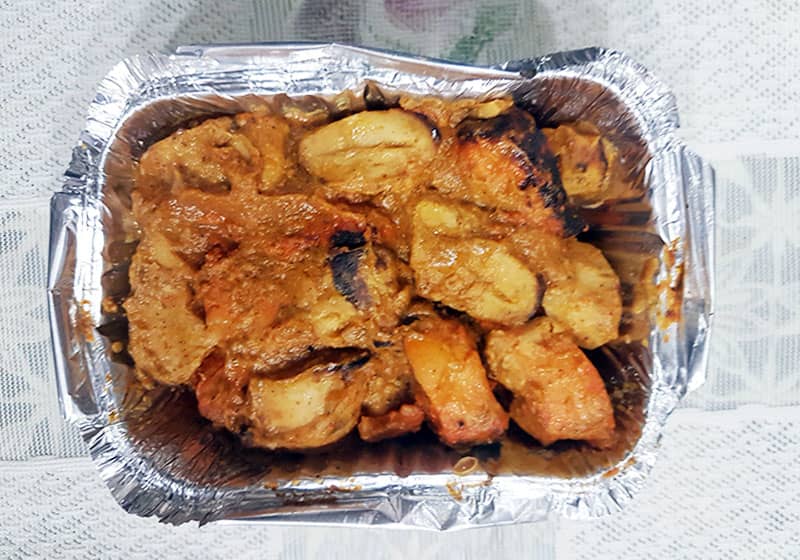 This was the best out of all the dishes which we tried, which isn't saying much. Soya chaap were dunked in a finger licking 'chaap gravy'. The gravy was tomato based and full of flavour, which earned a smile from us. The chaap were grilled yet soft and this one we relished and gobbled up!
Price | Rs 140
4. Chicken Tikka Roll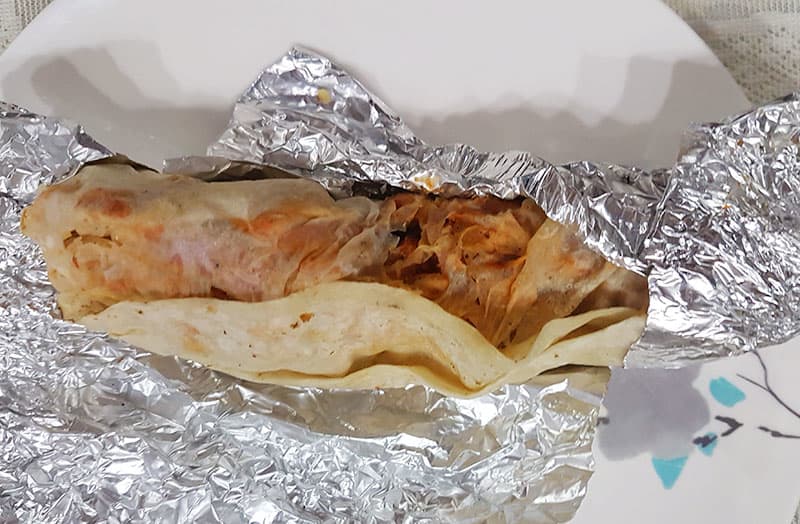 The chicken tikka roll is a universal favourite - so we decided to give it a try. The roomali roti made of maida was a bit hard to bite into, as was the chicken inside unfortunately. You can definitely give this roll a miss here - a firm thumbs down for this one again!
Price | Rs 130
5. Tandoori Chaap Roll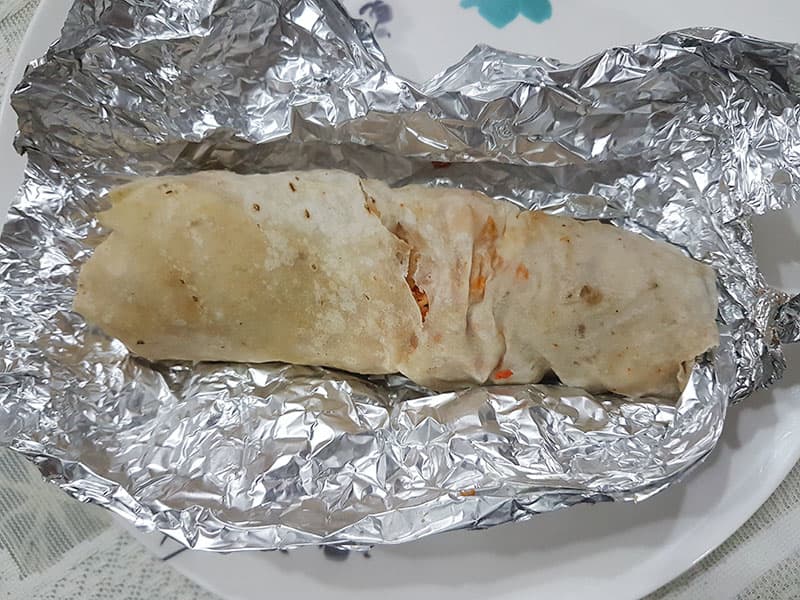 The Tandoori Chaap Roll was a bit too dry for our taste. It wasn't dunked in the fine gravy that could have been its saving grace. To add to this roll's woes, it wasn't spicy and did NOT tantalise our taste buds. The outer layer wasn't tasty either, so all in all, we recommend you give the place a miss!
Price | Rs 120
In this hot and humid weather, small standalone joints with low turnover are best avoided. These places may have refrigeration, but they may not sell you fresh food every time. It took them 30 to 40 minutes to get the dishes ready. Also, the prices did not seem justified - especially for the vegetarian dishes. Overall, our experience was not good - we were not too happy with the quality, taste of the food or the service!
Location | Urban Spices - G-78, Aggarwal Millennium Tower II, Netaji Subhash Place