Delhi
All Day Brekkie & Yummy Coffee: 5 Things You HAVE To Try @ The Brew Room In SDA
Breakfast is the most important meal of the day - if you haven't heard this enough from your mom then let us guess, you aren't Indian! We know that it's true and we know we must not skip our meals and as much as we love our parathas, pohas and breads first thing in the morning, let's be true to ourselves and agree to the fact that we're tired and sick of having the same breakfast every single freaking day! So we present to you the place that makes breakfast hard to resist and coffee, well coffee that'll make you come crawling back - The Brew Room! 
This new cafe has got us hooked to its menu and get this - they serve breakfast ALL DAY LONG *yasss*! If this doesn't get you excited, then we don't know what will! So here are 5 things that we loved off their All Day Speciality Breakfast menu, check 'em out! 
1. Peanut Butter & Nutella French Toast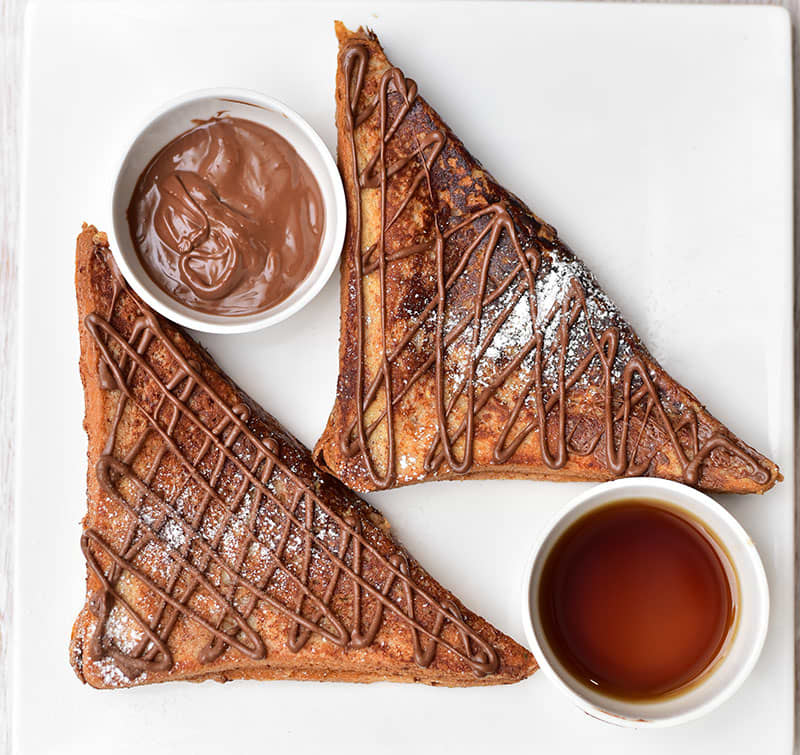 What's better than the good ol' French toast for breakfast? Bread slices stuffed with peanut butter, dripped in batter, finished on the griddle and served with the yummy Nutella - sounds heavenly doesn't it?! You could pile on some bacon to this which'll catapult this dish to iconic status *already drooling*!  
Price | Rs 300
2. Soufflé Omelette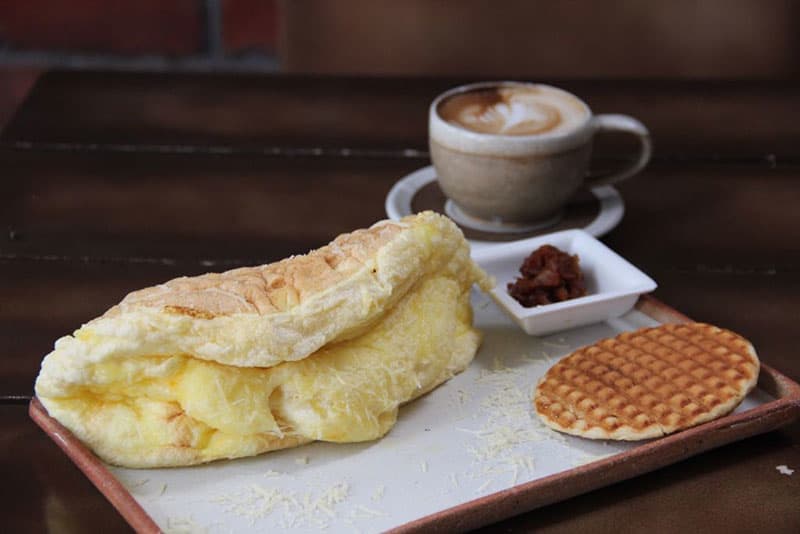 Nothing beats the satisfying feel that an omelette gives to your tummy first thing in the morning or evening or at night - you can never go wrong with omelettes, and the yummy Souffle Omelette here just goes to prove this theory! Baked with the perf combo of three cheeses and sprinkled with chives, this fluffy omelette is served with an English muffin and is a MUST try while you're here. 
Price | Rs 260
3. Choco-Chip Waffles & Red Velvet Waffles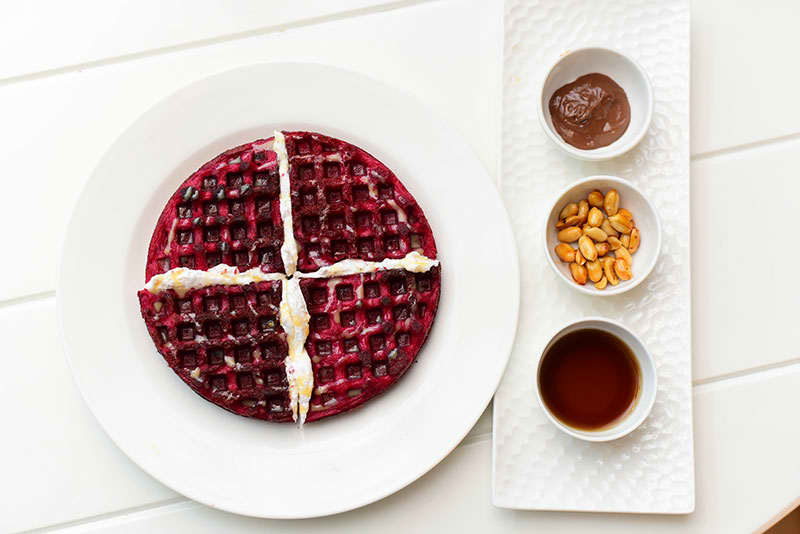 Ah, how can we forget our all-time fave - yummy, crispy and golden waffles! So we put both the waffles these guys have on their menu for you to try, 'cause hello, waffles! The dripping-with-Nutella and choco-chip overloaded Choco-Chip Waffles is a chocolate paradise and *wipe that drool off* the Red Velvet Waffles come with cream cheese, candied nuts and strawberry, blueberry or banana as toppings. If heaven really exists, it's here, it's here! 
Price | Rs 250 Each For Both Variants
4. Eggs Florentine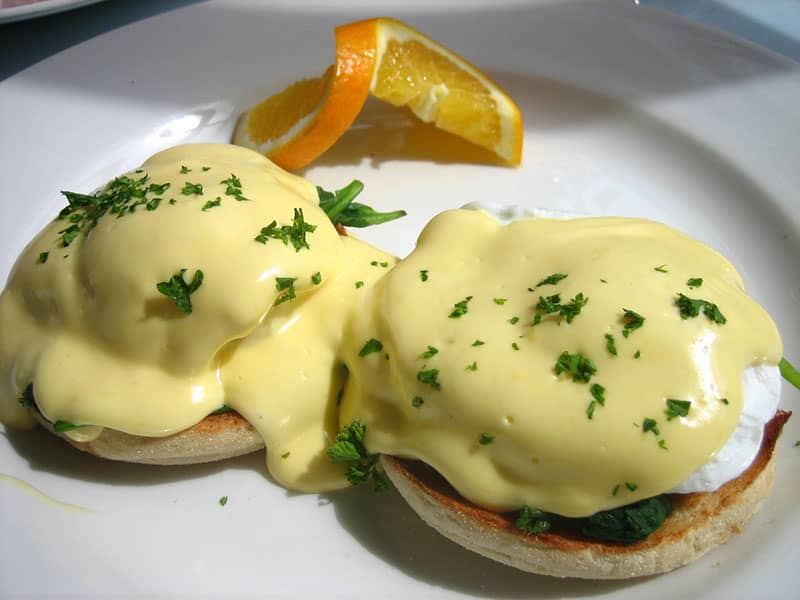 Let's give your tastebuds a lil American treat! As much as we love the classic Eggs Benedict, we can't help falling in love with this variation over at The Brew Room. Toasted English muffins topped with butter-sauteed spinach, poached eggs and Hollandaise sauce and cooked slowly with love - the Eggs Florentine is something we urge you to try at The Brew Room peeps!   
Price | Rs 275 
5. Rich Speciality Coffee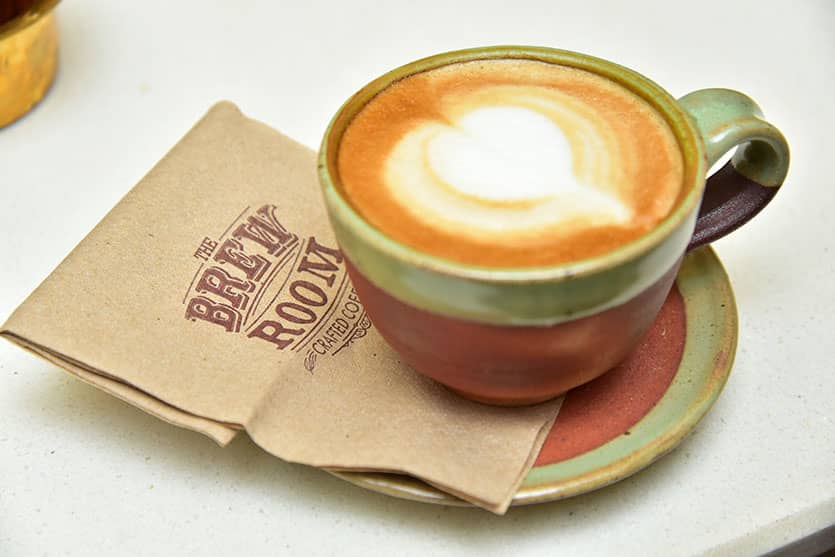 We saved the best for last! We were already in love with their menu but their coffee section just blew our minds away! Get this, they have around 14 types of Italian coffees, 8 Speciality coffees and 9 kindsa cold coffees and no, we're not exaggerating! 
Let's talk about their handcrafted speciality coffee and how we're in love with it now! They use methods from around the world to make the best coffee, including brewing coffee with cold water, slowly over 18 hours and drop by drop, resulting in a wine-like brew; or brewing coffee in a vacuum or our very own South Indian-style kaapi and many more ways! So if the smell of coffee is like the world's best cologne to you, then just bookmark this place already!
Tea lovers need not be disappointed as well, as this place has some amazing artisanal teas like Berry Blush Tea, Chamomile, Vanilla Black Tea, Lavender White Tea Masala tea and lots more on their menu for you to try out!
Price | Rs 140 Onwards
This place is pocket-friendly and has some of the most amazing coffees you'll ever try! Also, did we mention these guys have something new everyday for you to try at their bakery section? 'Cause they do and we're lovin' it! 
So get your friends along and set up a brunch date here! 
Where | The Brew Room - C-16, First Floor, Opposite IIT Gate, SDA Market
Check Out Their FB Page | https://www.facebook.com/pg/TheBrewRoomDelhi