Delhi
A Small White Mosque Watching Time Go By: Do You Know The Aliwardi Masjid In Gurgaon?
You've probably never heard of the Aliwardi Masjid. With no glorious past, a neglected present and probably a forgotten future, the small, white mosque stands in a little village. It watches every hour, every day, and every year slip by like the sand in an hourglass. Even the locals aren't aware of this little piece of history set in every piece of marble of the mosque. No one would guess that this obscure mosque, now lost and unknown, had its foundations laid seven centuries ago. Woah!
The Road Less Travelled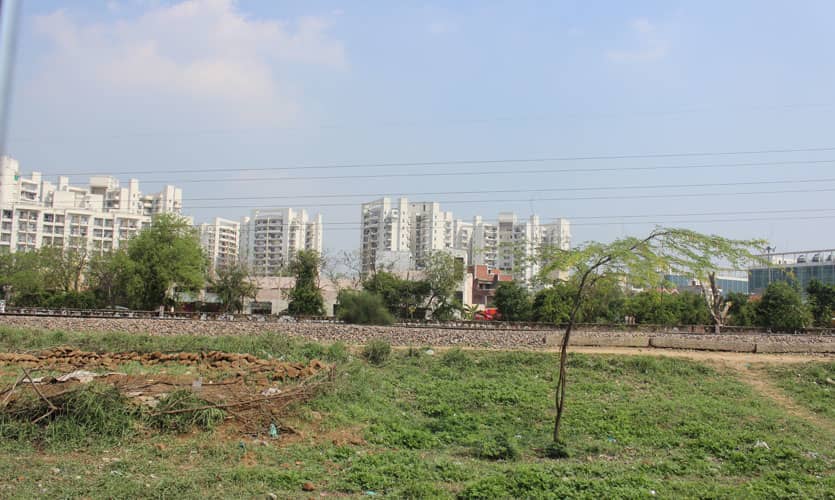 Finding the mosque in Gurgaon is a task on its own if you don't already know that it's in Sarai Alawardi. While the city continues to grow at a dizzying speed - its buildings being constructed with the speed of light, roads getting busier with people racing against time and every lovely day passing by in a blur - Sarai Alawardi seems like a totally different world of calm and quiet.
Finding Our Bearings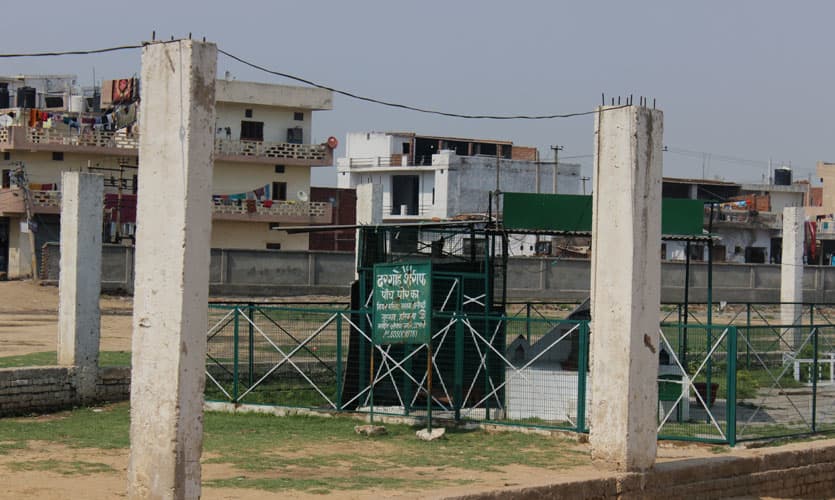 Few know that this village is home to the mosque you seek! Whomever you ask for directions will guide you to the Jama Masjid of Gurgaon. Try telling them that you are looking for the oldest mosque made about 200 years ago, and they will try to convince you that the 100 year old Jama Masjid is the one. But you will come across at least one in about fifteen people, who will exhibit some knowledge about the mosque, asking you to take the road to the Sarai. 
During a slightly bumpy ride, a fresh breeze of calm will hit your senses and you will begin to realize that you've left the city behind. Through half constructed roads meandering around the village, the helpful rural folk will offer you directions to the masjid with a smile. A procession of little kids get easily curious on seeing a stranger and abandon their game of marbles to slyly follow you around until you reach the doors of the masjid.
An Aura Of Tranquility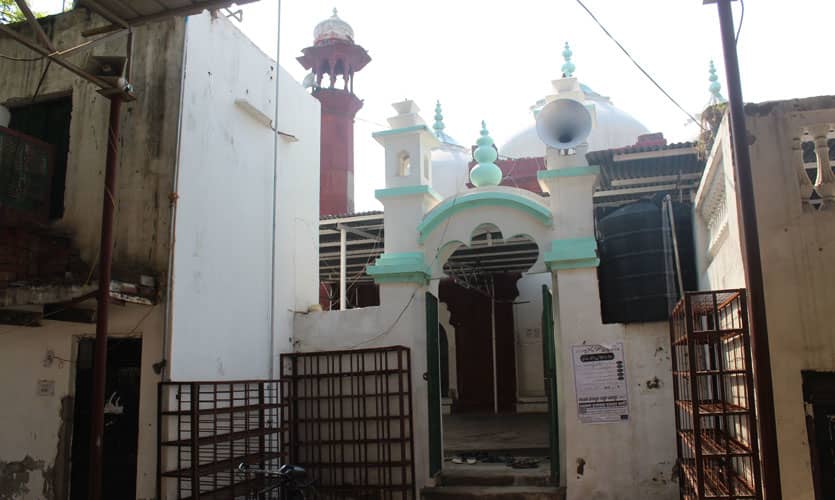 The foundation for the masjid was laid down by the Khilji dynasty, during the rule of Alauddin Khilji. However, it was only 200 years ago, when Alawardi Khan, who ruled the area then, decided to see the construction of the mosque through. Today, the known yet unknown mosque greets you with nothing but matchless peace and tranquility. 
As the clock strikes 2 and it's time for namaz, you feel the prayers soothe your soul like a potent balm. People from neighbouring localities come to share an honest prayer, unaware about the history of this place. What they do believe is that a kind and sincere prayer made here will transform into reality.
Sadly, outside this sacred sanctum, tensions grow between the poor people who have made their houses on land that is not their own.
Songs Of Nature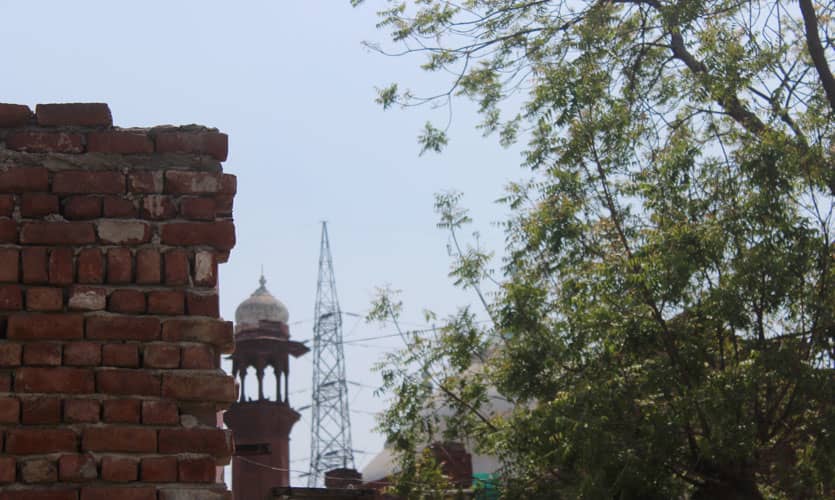 The lovely chirrups of various tones, pitches and patterns are sure to make your heart sing. With the Sultanpur Bird Sanctuary not very far away, a number of birds visit Sarai Alawardi often. Those lovely creatures that can't be commonly seen in the city can be spotted here. It is easy to observe the Red-Vented Bulbul, the Purple Sunbird, the Common Hoopoe and the Kingfisher here. 
Visiting Aliwardi Masjid may not be on your priority list, but do consider visiting it once in your life. Kneeling inside the masjid with the knowledge that the building is a testament to all the years that have rolled by alone can make your reach a different level of consciousness. You can reach Aliwardi Masjid via an auto from the IFFCO Chowk Metro Station.
In Gurgaon and want to explore somewhere you've never been before? Get your camera phones (or DSLRs) and come on by!