Delhi
Airport Calling! 11 Awesome Eateries That Have Recently Popped Open @ Aerocity's Worldmark
Apart from really nice hotels and a central mall that has opened up recently, Aerocity is fast developing as an amazing place to chill at! Situated away from the humdrum of city life, it's a real good place to hang out when you just need to get away from the boisterous nature of the city and even more so with all these amazing eateries opening up here. Read on to know where to hog on when at the Food Capital at Worldmark! 
1. Cafe Delhi Heights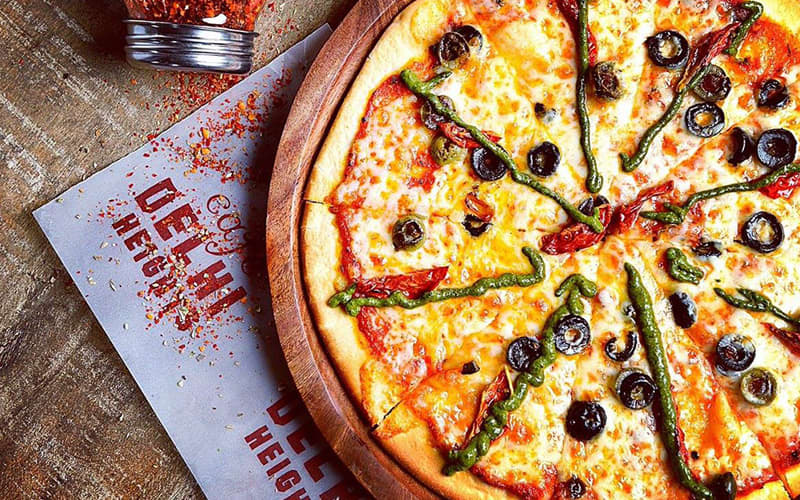 The city's coolest haunt to gorge away at, Cafe Delhi Heights has recently sprung up at Aerocity and we're super excited! Whipping up a bevy of cuisines including Continental, American, Italian, Seafood, North Indian and more, with a kickass atmosphere and frequent live gigs, this is certainly going to liven up the otherwise mundane airport vibe. Don't miss out on their Juicy Lucy Burger!
Meal For Two | Rs 2,000
2. Biryani Blues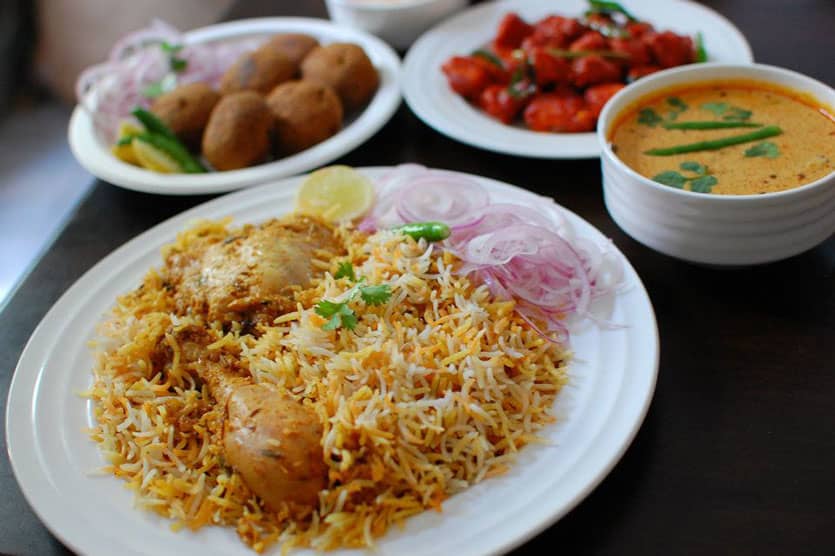 If you want to seriously hog like a pig, and make your tummy utterly happy and satisfied, then you must try Biryani Blues at Aerocity for it offers the most delish, filling biryani ever! When here, don't forget to try their Chicken 65 Biryani and Mutton Biryani, among many other drool-worthy biryani option peeps - you'll love it!
Meal For Two | Rs 1,000
3. Wow! Momo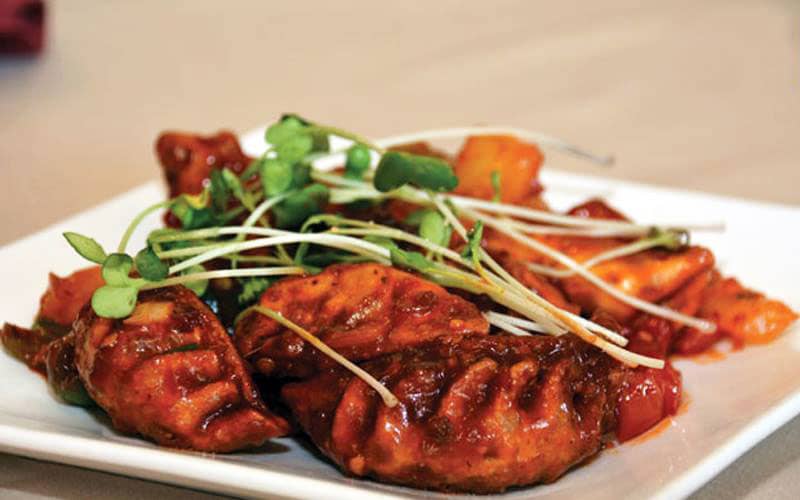 Now you won't have to go all the way Hauz Khas or Vasant Kunj to devour delectable momos as Wow! Momo has recently opened up at Worldmark. From desi style momos to Pan Fried Chicken Momos, you can have it all right here! We would recommend you start off with their Chicken Momos - it'll just make you wanna eat more and more!
Meal For Two | Rs 650
4. Street Foods by Punjab Grill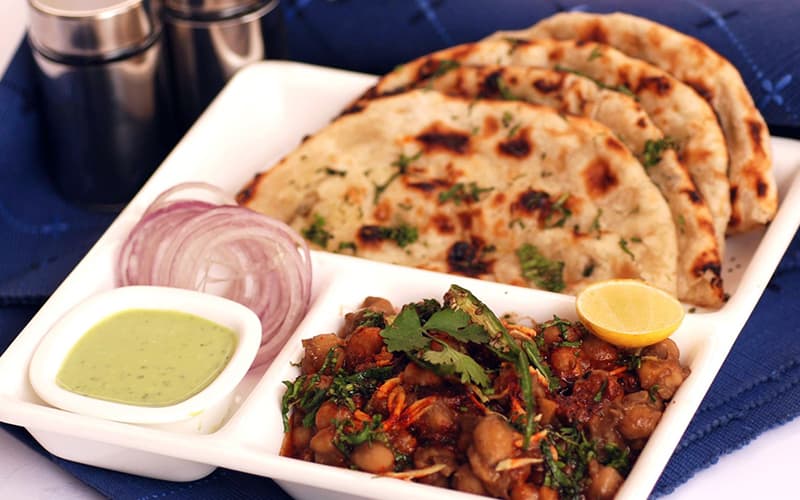 To feed your bottomless Punjabi belly, Street Foods by Punjab Grill has also cropped up at Aerocity's Worldmark and we're doing our happy dance right now! The outlet will be dishing out street food yummies like their Desi Burger, Gol Gappe and hardcore Punjabi dishes like Butter Chicken and tons more. Salivating already? Go pay them a visit and feast your taste buds! 
Meal For Two | Rs 650
5. Asia Seven Express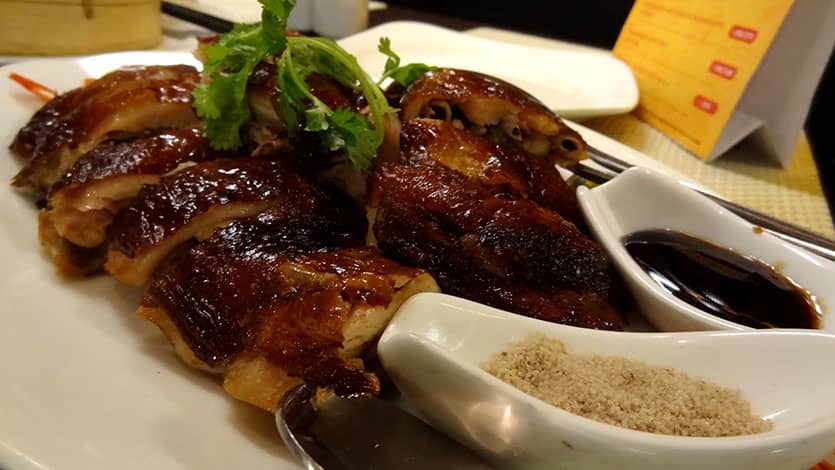 If you love Chinese, you're about to swoon in happiness, for Asia Seven Express has just opened its doors at Aerocity! They offer scrumptious Chinese delicacies and their menu boasts of dishes like Som Tam Salad, Dimsums, Honey Chilly Potato, Grilled & Steamed Fish along with some Japanese delicacies as well. Woah!
Meal For Two | Rs 500
6. Subway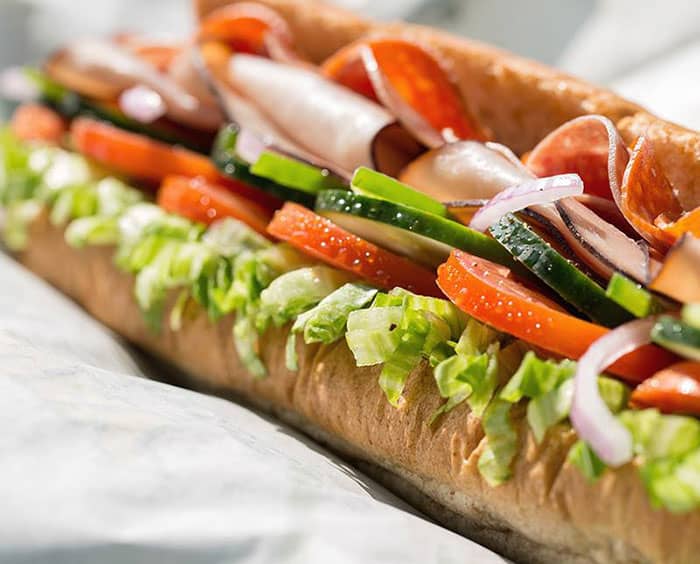 If you're an incorrigible health freak, then you'll be more than happy to know that Worldmark offers you your beloved Subway as well! The healthy salads and 'Subs of the day', not to mention the heavenly chocolate-chip cookies - are all available at this outlet. So now you can go chill at the airport and eat healthy too!
Meal For Two | Rs 400
7. Chicago Pizza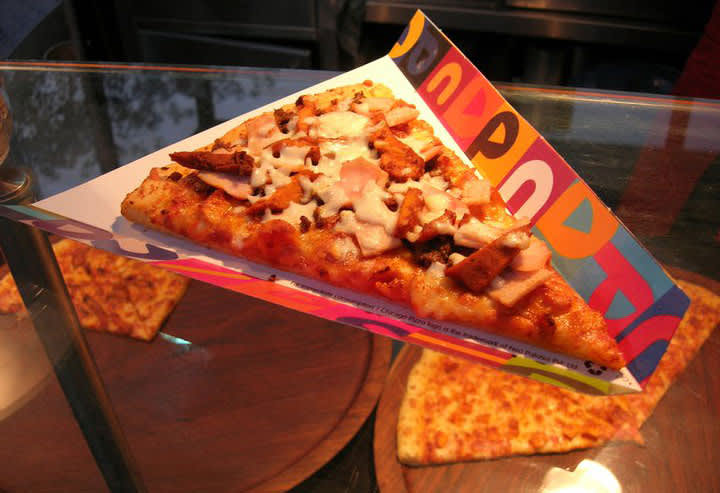 Giving you a new experience in every slice of their Pizza, everyone's favourite Chicago Pizza has also opened up their outlet here and being Pizza aficionados this news made us super happy. Besides drool worthy slices of Pizza, this pizzeria offers fine teas and amazing shakes as well. Go pig out on it all. 
Meal For Two | Rs 600
8. Dolce Gelato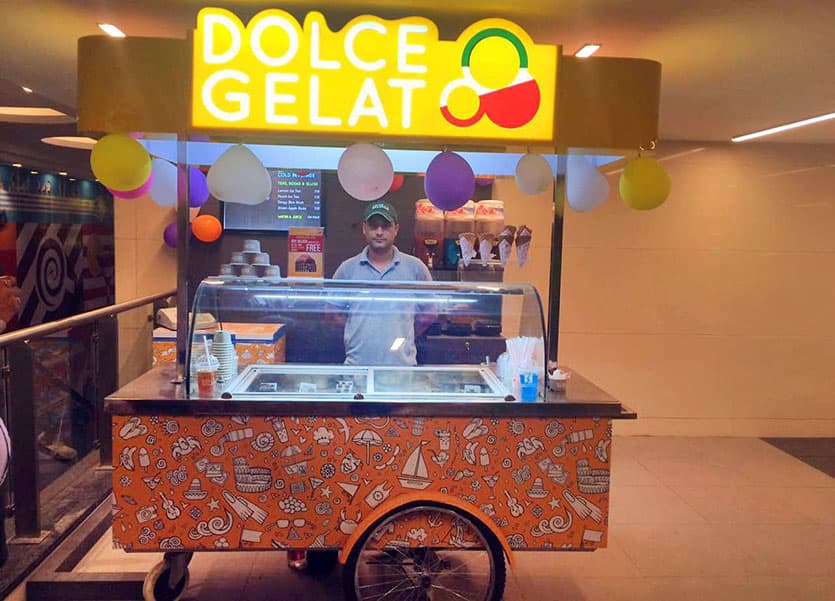 To bring your sweet tooth and health in harmony, the world renowned Dolce Gelato has opened up at the IGI Airport as well. From a mind blowing range of assorted gelatos to drool worthy shakes, they've got everything sweet and healthy. We highly recommend their Tiramisu and Black Current Gelato.
Average Price Per Scoop | Rs 100
9. Giani's Ice Cream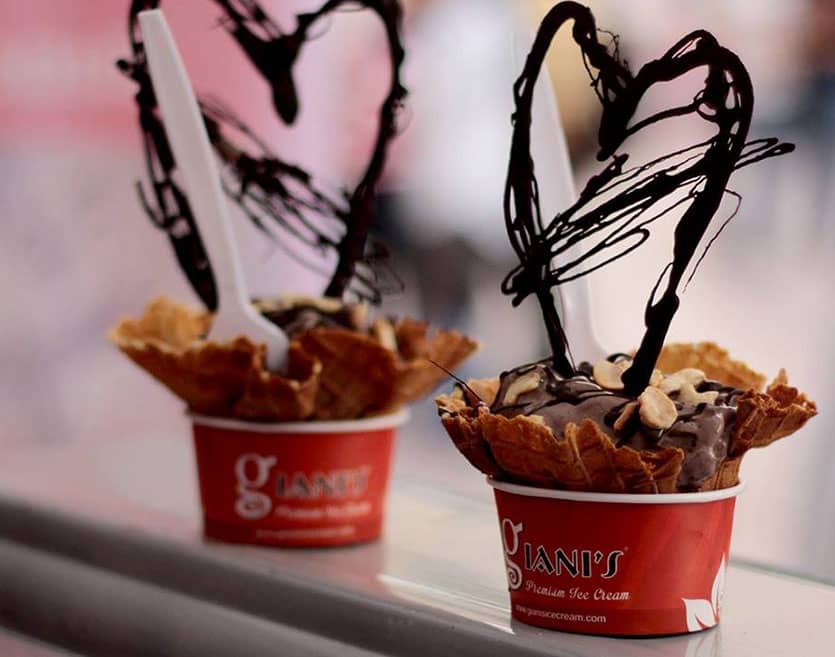 Reigning the gourmet ice cream realm in the city, Giani's has been propping up a number of outlets across the capital and now they've recently blessed Aerocitys' Worldmark with their sweet goodness. We absolutely swear by their Hot Chocolate Fudge. So now you can grab your buddies, head for a long drive to the airport and feed your sweet tooth! 
Average Price Per Scoop | Rs 60
10. Keventers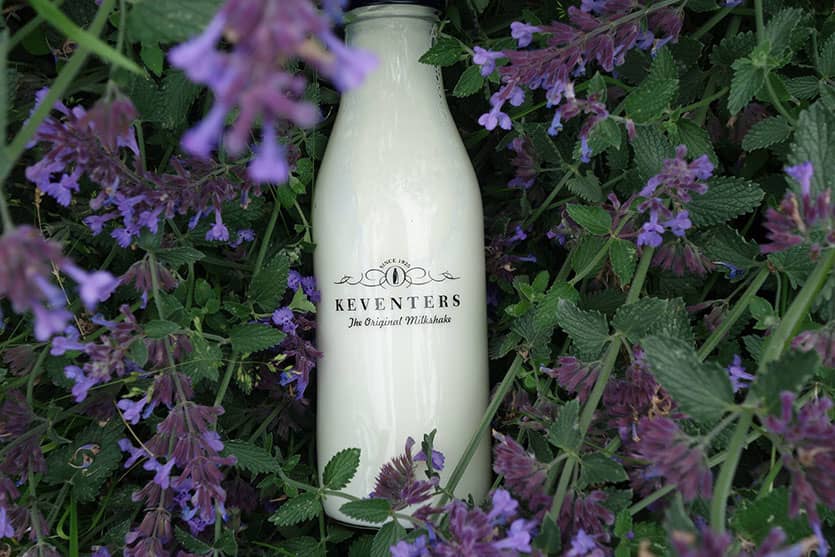 Keventers is definitely synonymous with Delhi when it comes to its delicious milkshakes that are loved by all. You can find them in almost all the nooks and crannies of Delhi and now also at IGI Airport. When here, make sure you try their Butterscotch Milkshake and Cold Coffee. You'll thank us later for it!
Average Price Per Shake | Rs 100
11. Cafe Huddle
Dishing out scrumptious fast food and quick bites, Cafe Huddle offers nibbles that you need to refuel on the go! From comforting chai to satisfying rolls, from paranthas to pastas, they've got it all for you to happily choose from. So whenever you're hungry and in a hurry, head here to grab a satisfactory bite of energy!
Meal For Two | Rs 600 
Also in the pipeline are popular eateries like Karim's, Pizza Hut Delivery, Vaango! and Bikanerwala so all foodies need to scamper over to this food hub now! 
Location | Worldmark 1, Aerocity, IGI Airport