Delhi
Here's An Insight Into The Stunning Agrasen Ki Baoli That Is One Of The Best Known In Delhi
Delhi is famous for its many architectural delights! Amongst the many well-known, there remains one still struggling to make its mark: Agrasen Ki Baoli or Ugrasen Ki Baoli, which was a step well assumed to be built by Maharaja Agrasen and again rebuilt by the Agrawal community in 15th century AD.
Today it is a protected monument under ASI and can be easily accessed via Connaught Place (CP) or Mandi House situated on Hailey Road. Entry is from 9 AM- 5 PM and is free of charge. Let us regale you with some tidbits of trivia about the place - read on!
The Significance Of Step Wells Or Baolis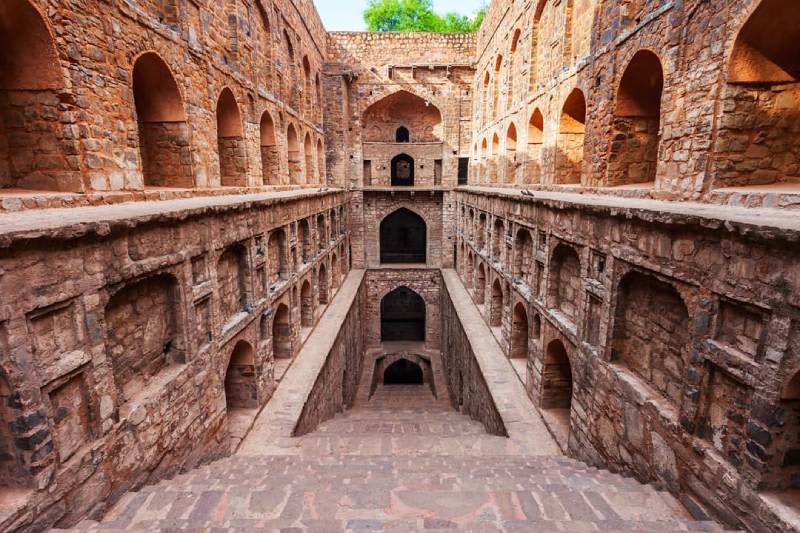 Picture Credits: distinct_destinations
Baolis (step wells) had a huge importance since the Indus Valley Civilization. Many civilizations and dynasties had built these baolis to store water in times of drought. In India, for many years, due to no rains, people would suffer and die. These baolis were dug deep underground with as many steps as possible for it to be cooler inside and so that the water would not evaporate. It was a place for relaxation during the peak hours of the scorching summers. Remember, there were no ACs during that period! Many times during summers, people would gather around these to celebrate festivals, so it used to be an important place from a socio-cultural aspect too.
The Experience @ Agrasen Ki Baoli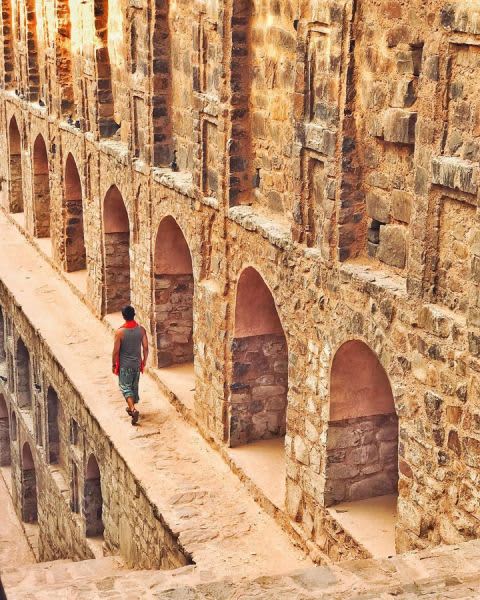 Picture Credits: nyiggyboy
Once inside, a flight of stairs leads you into this magnificently built Baoli. It is 60 metres in length and has close to 103 steps (woah!). As you go further down, you experience a drop in temperature. There are three levels and at each level you find narrow, dark and dingy staircases on the left and the right-hand side. We cannot explain the sense of ecstasy you feel when moving between these spaces, making one feel like Indiana Jones himself *wink wink*! 
The flights of stairs are always greeted by a crowd of pigeons. You may come across a few of the romancing kinds - both birds as well as humans! Also, if you go to the deepest part inside the well, you'll find there is scarcely any water left and is mostly covered up.
Good-To-Have Info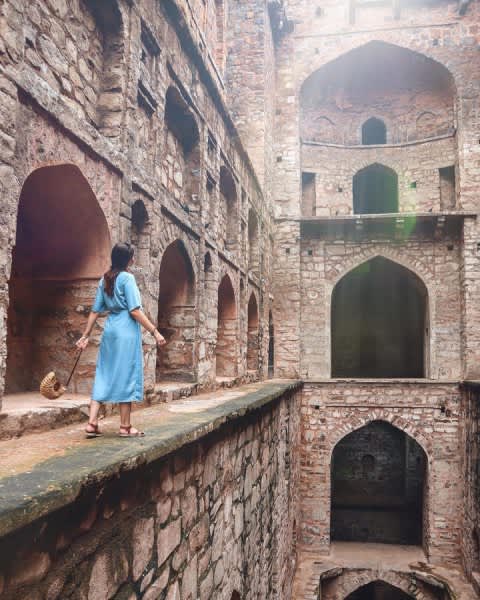 Picture Credits: julia.kvach
This monument is also a destination for skilled photographers! The shadow and light play takes your imagination to a different level; however, sadly you will only come across a few visitors. Mostly found in this historical marvel are bunking school kids or lovebirds, who do not mind throwing plastic bags, packets of chips and Coke cans here and there. A little to the Southwestern side of this monument is a mosque. No details about its history can be traced. It stands on four pillars with a heavy stone on its roof and there are Arabic inscriptions on its walls.
Overall, the place is very serene and one can sit here for hours and concentrate on the important things outside the city's hustle and bustle. So anytime you're near CP and looking for a place to probe your thoughts and go deep down the lanes of our forefathers, drop by here for a refreshing experience, once it's safe to do so!
Where | Agrasen Ki Baoli - Hailey Road, KG Marg, near Diwanchand Imaging Centre,
Timings | 9 AM - 5:30 PM