Delhi
Ages-Old & Beloved Lotus Garden Restaurant Is Now A Cool Cafe With A 360° Panoramic View
There's just something so comforting about revisiting the same old places that we've visited like a hundred times! A sudden wave of nostalgia hits you as soon as you enter the good ol' family restaurant that you have been going to since your childhood *happy sigh*! But change is inevitable and sometimes absolutely needed and something similar happened to the erstwhile  Lotus Garden near Bhikaji Cama Bhavan. This ages-old fine dine restaurant is now a cool, hip place that's gonna be your new hangout joint!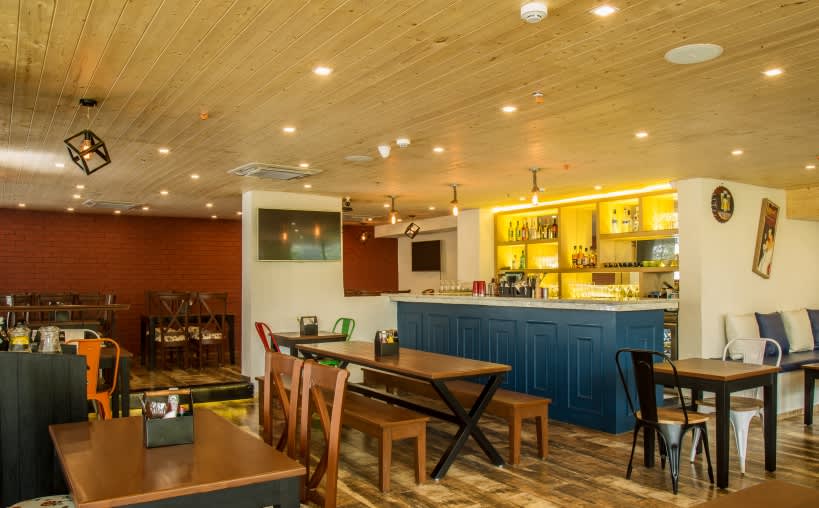 The New Oldie | The 25 year old Lotus Garden is now Bistro 360 - a place that offers 75 kinds of ah-mazing cuisines *WOAH* and has everything from Chinese to Continental! The ambience and the food here is stellar, we mean you can enjoy a 360° panoramic view of the surroundings once you settle in - now how awesome is that?! We bet your Instagram feed would love this place *wink, wink*.
With all the European feels and a pocket friendly menu, this place is perfect for your family dinners and chilling sessions with you squad so check out this cafe right away!!
Where | Bistro 360 - SF 9, Bhikaji Cama Bhawan, Bhikaji Cama Place
Meal For Two | Rs 1,000
Check Out Their FB Page | https://www.facebook.com/bistro360cafe/
Follow Them On Insta | https://www.instagram.com/bistro360/?hl=en
Skim Through Their Twitter Feed | https://twitter.com/_Bistro360?lang=en