Delhi
5 Yummy Chaap Dishes We Gobbled Up @ This Popular Joint In NSP
While all the meat lovers brag about their delectable meat dishes, we vegetarians are satisfied with our sweet little options like paneer and soya chaap. Moreover, even the meat lovers would agree that soya chaap is something they just cannot say no to. Or can you?! Plus, with the great variety and preparations of chaap available now, the boring, old-school soya chaap has been thoroughly jazzed up!
And this is exactly why we headed over to to SGF- Spice Grill Flame, in Netaji Subhash Place. And guys we're not kidding - this little joint in the midst of a pool of eateries is a must visit for ALL chaap lovers. Serving a great variety of chaap dishes like Chaap Roll and Tandoori Chaap, they've got it all, and the best part is that they're not heavy on your pocket either. So it's a win-win for y'all!
Check out what we tried on our little jaunt to SGF:
1. Malai Chaap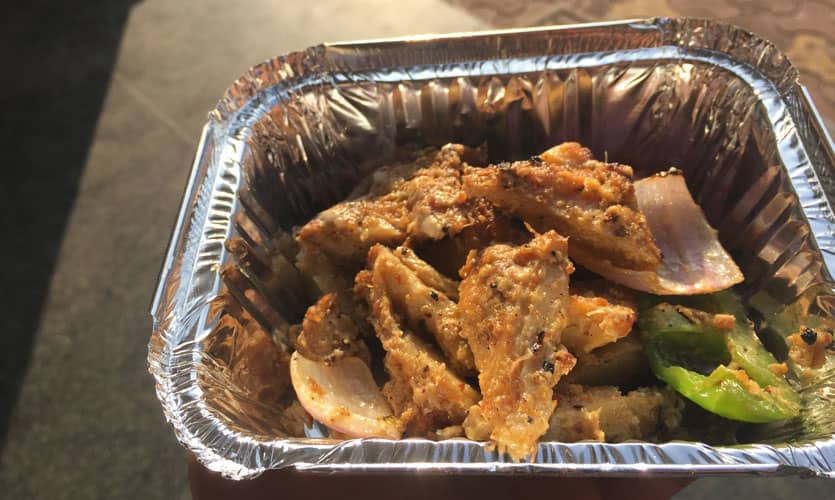 The typical, old-school creamy chaap was not something we were too excited about. But it had a twist to it! Crispy yet succulent pieces of chaap with a hint of black pepper wooed us. And it had the perfect amount of cream slathered over it all and had a crunch to it so that the regular-joe dish was totally transformed!
Price Per Plate | Rs 159
2. Chilli Chaap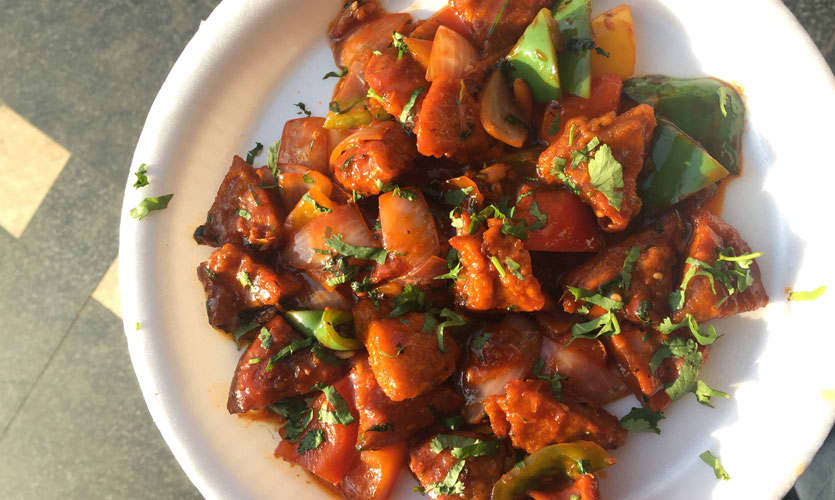 Chunks of chaap marinated in hot tomato gravy, just enough to coat it, with sliced capsicums and onions and cooked to perfection in tandoor is basically heaven for chaap lovers! In addition, the perfect mix of spices amped up the dish to another level. Neither too spicy nor too bland, it's perfect for someone who loves spice in their chaap. It's similar to chilli paneer, except this one's without the paneer!
Price Per Plate | Rs 160
3. Pudina Chaap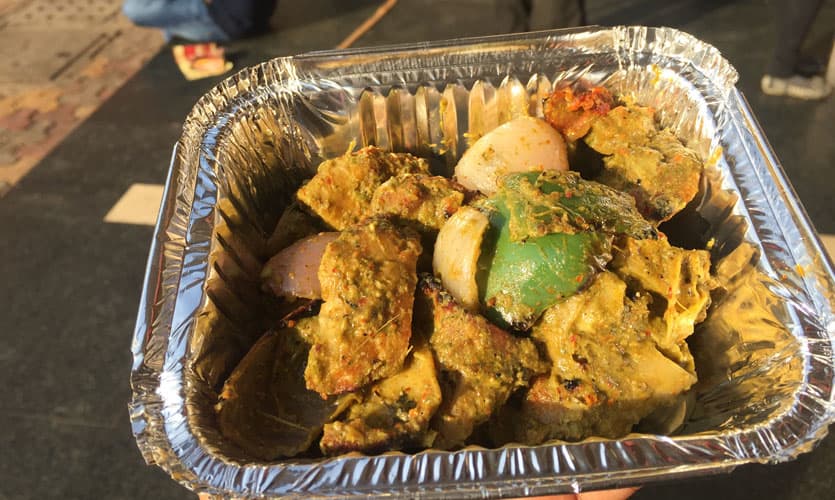 And the name says it all! Marinated in creamy, minty marinade with a hint of black pepper with capsicums is all you need as a refreshing, yet spicy dish! Crispy on the outside and juicy on the inside, the tandoor definitely knows how to cook this dish well. The unusual mint flavour was really the first time we've ever tried this kind of chaap and totally loved it!
Price Per Plate | Rs 159
4. Afghani Tandoori Chaap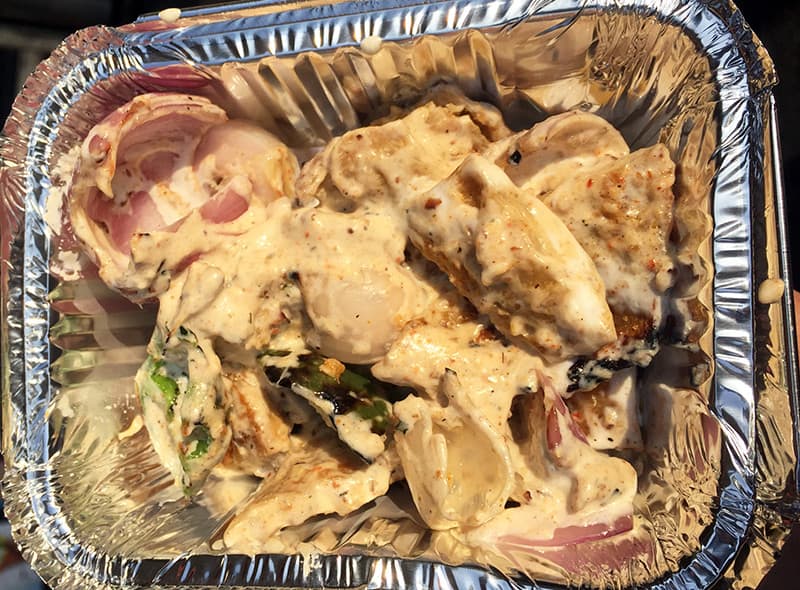 Now this one was something similar to their Malai Chaap but here, the marinade was hung curd. And it had more spices to it and the lingering flavour of black pepper just made it drool-worthy! It definitely had a sour taste to it (thanks to the hung curd) and the tandoor really locked in all the juicy flavours to perfection. Plus, the coriander powder really changed the whole game! 
Price Per Plate | Rs 179
5. Sufi Chaap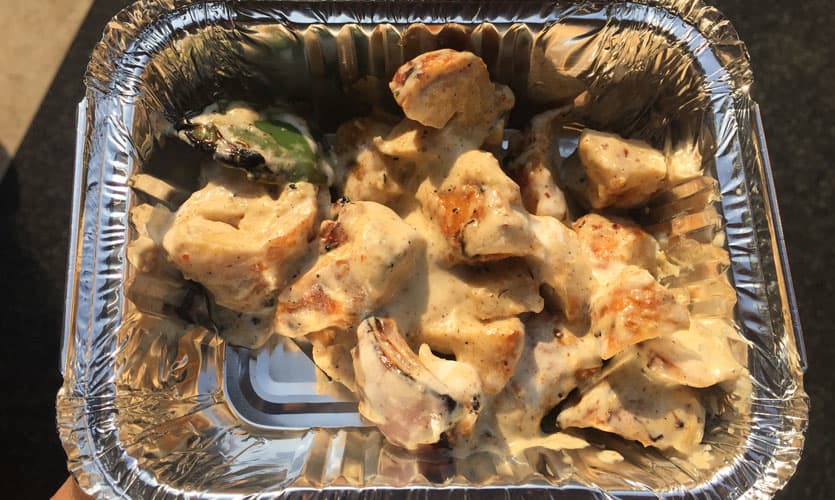 Intrigued by its name, we ordered the Sufi Chaap just to end the mystery. And much to our surprise, it was a creamy, flavoursome and softest chaap there could ever be! The strong flavours of cardamom, black pepper and a hint of cinnamon made it the best chaap we had! It is definitely a must try as a Sufi Chaap is a rare find!
Price Per Plate | Rs 179
They also have a variety of Chaap Rolls and Tawa Chaap to choose from. So the next time you crave chaap (any kind of chaap), you know where to go - this place will definitely fill your foodie soul and your belly!
Where | Spice Grill And Flame - G-76, Ground Floor, Aggarwal Millenium, Tower 2, Netaji Subhash Place
Timings | 12:30 PM - 12 Midnight
Call Them | +91 9873 363 951
Check Out Their FB Page | https://www.facebook.com/Spice-Grill-and-Flame-1004389429643197/