Delhi
Adding Pomp To Your Outfits One Pom Pom At A Time - Go Splurge On These Beauties!
Pom poms have been a all the rage this past year and we're happy to report that they're here to stay! Whether you swear by what is #Trending on the fashion front or you're your own style guru, you have surely seen these cutesy spheres doing the rounds. Right from keychains to brooches, and footwear to bags, we've seen them bobbing their way into our hearts. Here's how you can get in on the fad!
Blue Enigma Sandals From Vian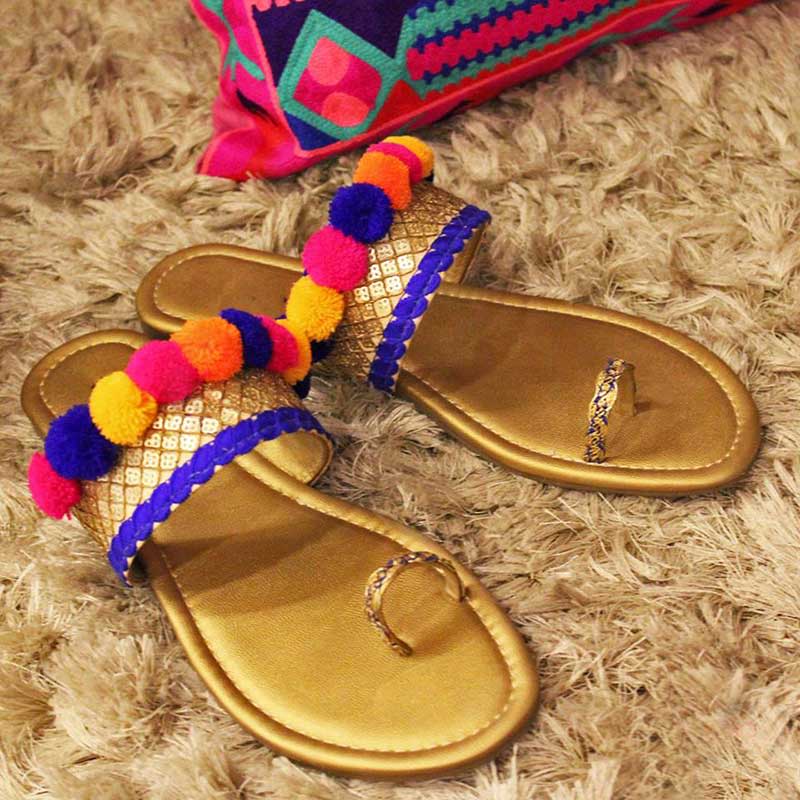 If footwear can make or break any outfit, then an instant way to amp up a demure ensemble is to jazz it up with some rainbow hues! Pom pom sandals are your best friends when you want to add colours to your outfit without turning into a clown. We particularly adore this colourful pair from Vian!
Shop The Look Here | https://goo.gl/YZyDo6
Pretty Jumpsuit From Pernia's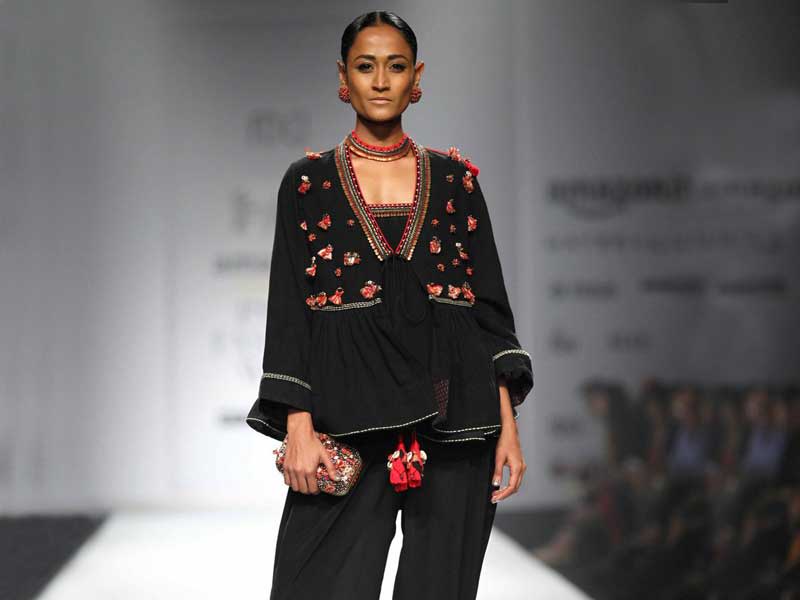 If simple yet fun shouts out your name, then you can still add a cute touch to your wardrobe with pom pom studded boho tops, tunics & jumpsuits! The vivid pom poms add that zingy X factor to an otherwise-simple outfit and can take it from *meh* to *yeahhh* in a jiffy. We sure recommend this style for all the #PlainJanes out there - get shopping!
Shop The Look Here | https://goo.gl/Sq7q8B
Pom Pom Trousers From Koovs
This past summer saw pom poms making their way to shorts and even jeans & trousers! We spotted them in every colour imaginable, and couldn't have asked for more. Pair them with graphic tees or flowy blouses, dress them up or go all out in utter #CasualFeels - you can never go wrong with pom poms!
Shop The Look Here | https://goo.gl/iSS1JG
Bangles From NakhreWaali

As Indian as bangles are, pom poms add just the right fusion touch to them! Find them in multiple hues and combinations and bring all those gypsy vibes alive. Ethnic ensembles or western wear, sport them as your statement jewellery pieces. How do you like this quirky piece from NakhreWaali? We're snapping these up for our outfits right away!
Shop The Look Here |  DM them on Facebook/Instagram or write to them at [email protected]
Earrings From Krafted With Happiness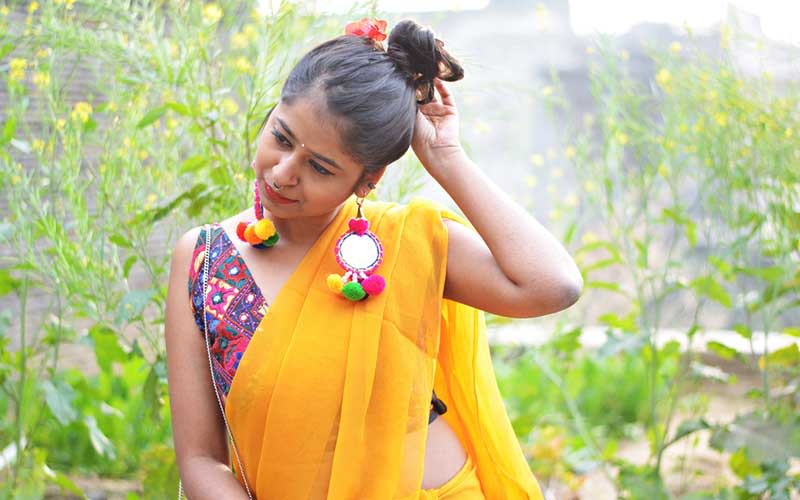 This has to be the most popular version of pom pom accessories that has taken over the world of fashion. It has now made its way to every fashionista's jewellery must-haves! Be it any design or colour, they're available in a zillion styles. Grab what suits your style best! We personally liked this cutesy pair from Krafted With Happiness - go get it!
Shop The Look Here | https://goo.gl/a8tKbo
Zephyrr Fashion Necklaces From Amazon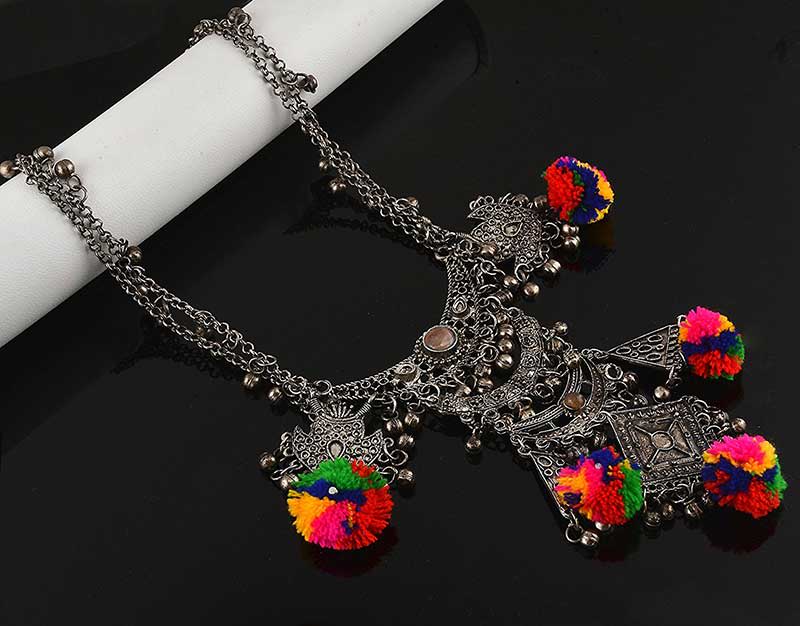 Tribal jewellery gets the perfect makeover with multicoloured pom poms gracing the oxidised metal. The rawness of tribal jewellery complements the softness that pom poms add to the pieces. These necklaces have been a hot favourite amongst stylists and bloggers alike in the year gone by - cheggit!
Shop The Look Here | https://goo.gl/8nifgh
Scarves From Pigtails & Ponys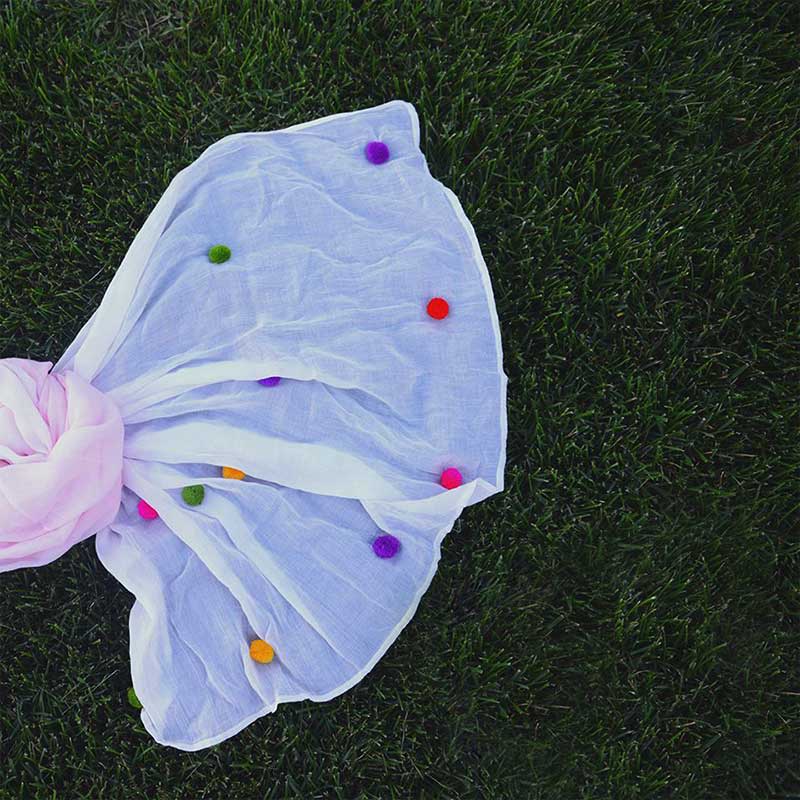 We dare you to ignore this creation and we can bet you'll have a hard time trying! Pom pom scarves have been a craze and we just cannot get enough of them! A blast of bright colours draped over our shoulders is just our kinda bling *winks*. We checked out Pigtails & Ponys and were in *aww* mode!
Shop The Look Here | https://goo.gl/w1WG1z
Brooches & Keychains From KOOVS
Pom pom brooches that come stacked with dainty charms is just the fashion accessory if you want to go a little easy with these bobbly colour bombs. Add them to your solid coloured shirts or pair them with nautical stripes, they are sure to turn heads and we totally root for 'em! KOOVS has a pretty collection on offer you can check out!
Shop The Look Here | https://goo.gl/c28m09
There you go - we've given you the perfect shopping list with which to jump onto the pom pom fashion wagon - get shopping, ladies!