Delhi
Acting As The Green Lungs Of Mayapuri, Let's Take You On A Journey Through Salvage Park
It is hard to imagine a vast open space in a locality like Mayapuri. It used be an industrial area filled with factories, workshops and the resultant pollution. And now that the major heavy industries have moved out, barring a few light metal workshops, the area has been redeveloped into a large residential area filled with multi-storeyed apartments. 
The Delhi Cantonment Railway Station and the congested markets of Nangal Raya are also not very far from here. That's why Salvage Park in South West Delhi works as the lungs of this vast area and offers the residents some much needed breathing space.
One Park That Fits All
The Salvage Park also doubles up as a place for relaxation and physical exercise. The authorities have built gym facilities within the park and one part of the compound is just an open field that hosts cricket matches for the local kids.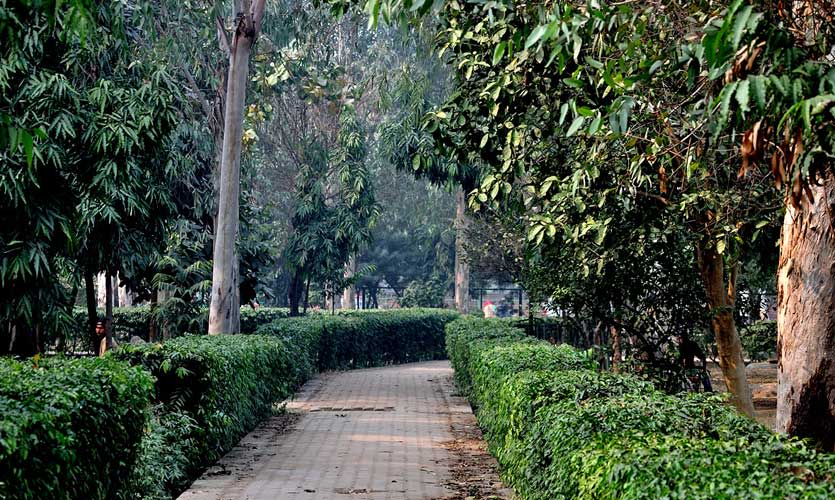 Quite a number of people can be seen walking, jogging or doing yoga all over the park, while some less active ones can be witnessed enjoying their afternoon siesta or just having a leisurely chat with one another. The rest of the park is well maintained with concrete pathways lined with shrubberies on both sides.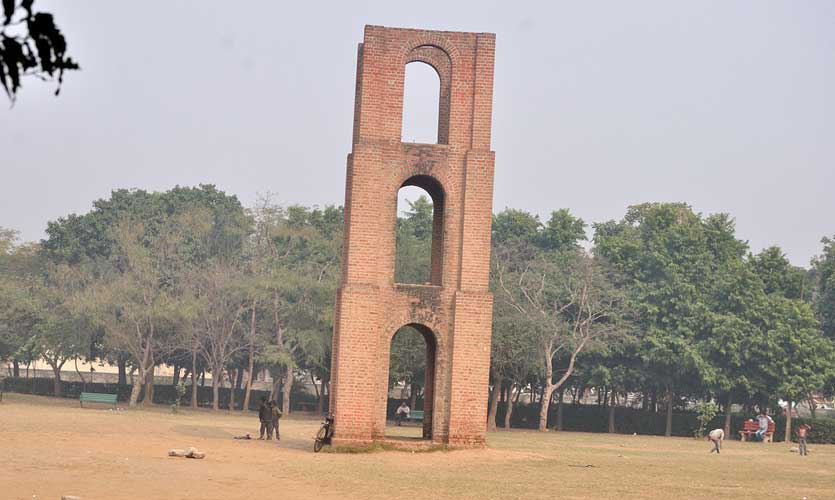 A lot of people even take naps as they bask in the gentle warmth of the winter sun on those well-manicured and open lawns. During summers, the same people are seen seeking refuge under the shade of the trees instead. The park also works as a safe haven for local birds as well as squirrels. People offer food to these squirrels and they can often be seen munching on chickpeas, nuts and even rotis offered by visitors. In general, the park has been planned well enough to make it comfortable for all visitors. A large number of culverts have been set up on all corners of the park in order to ensure that nobody has to struggle to find a quiet corner for themselves.
Locating Salvage Park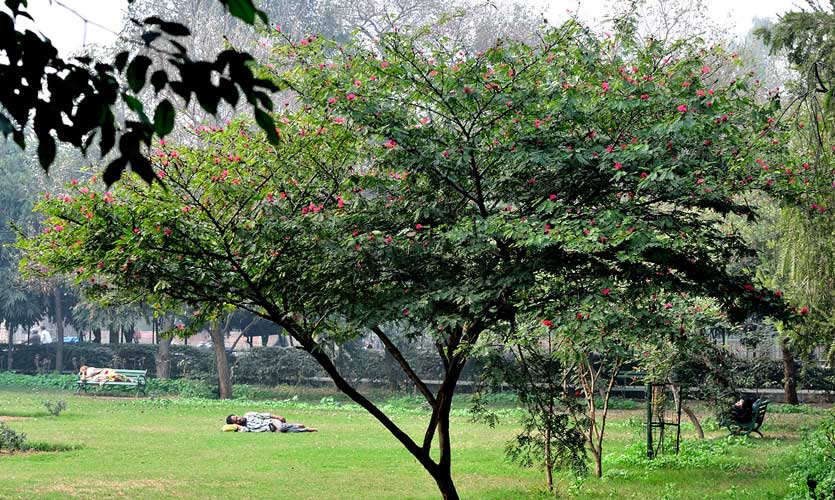 While the park is prominently visible from the nearby highways, for some reason, the name Salvage Park has not really caught on. The auto rickshaw drivers seem to return a puzzled look when someone mentions the name in front of them. So it's better to ask for the park in Mayapuri near Nangal Raya. Another possible landmark is Maya Enclave, a group of residential apartments situated on the opposite side of the park.
Unlike some other parks in Delhi, the Salvage Park does not come with a rich history associated with it. But it does offer valuable respite amidst the concrete jungle in case you're looking for the same.
If you find yourself in that neck of the woods, come drop by for a stroll!
Where | Salvage Park - Mayapuri Industrial Area Phase II, Mayapuri