Delhi
Achari Murgh Tacos, Chicken Wings & More: 6 Yum Dishes We Devoured @ Ministry Of Beer, CP
We Delhiites live for probably only two things, good food and a chilled pint of beer to go with it! Combine both of these in a restaurant, throw in some beautiful interiors, a courteous staff and you're done for the weekend! Which utopian place is this, you ask? We're happy to tell ya!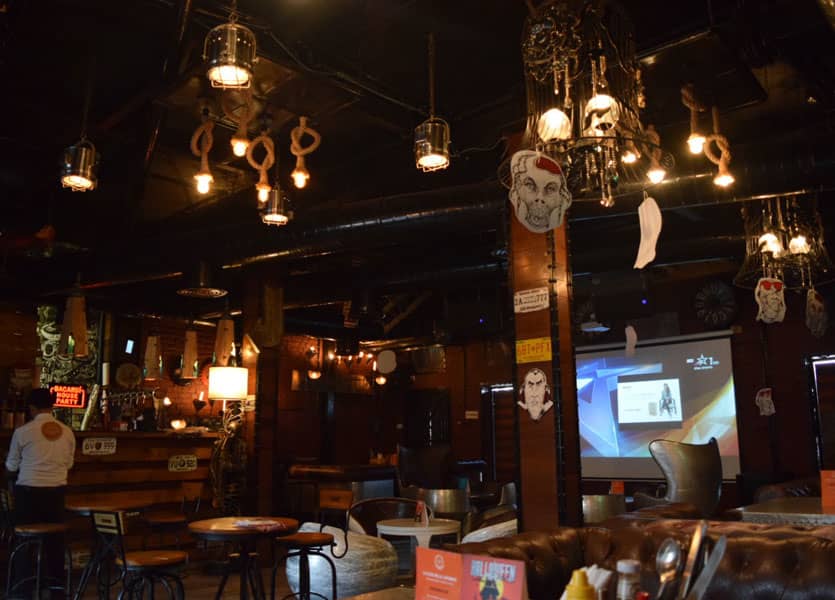 Ministry of Beer, a three level lounge with open seating in the heart of Connaught Place, is here to serve you some lip-smacking food along with imported beer, domestic beer AND freshly brewed beer right in front of your eyes! We recently went to check out the yummy food at the Ministry and returned all smiles (and definitely tipsy) - read on!
1. Baked Chicken Wings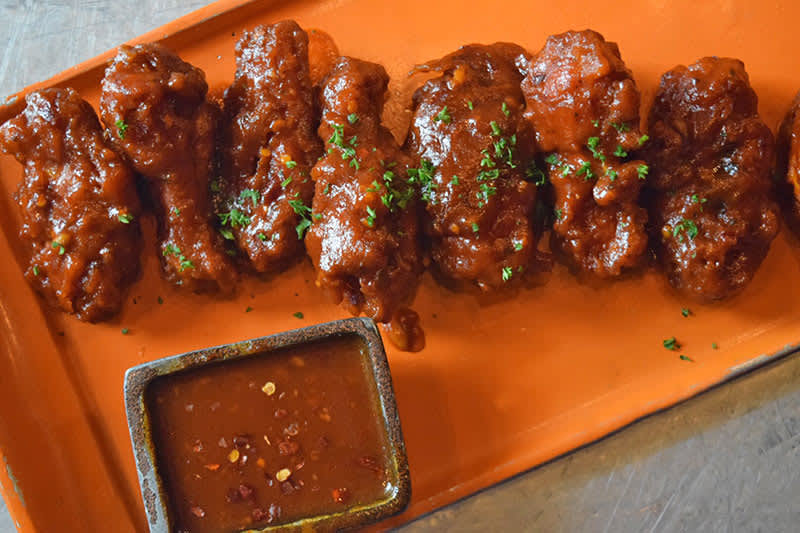 Most of the places get the simplest of dishes wrong but not MOB! The barbeque sauce-coated juicy and succulent chicken wings were the most delicious morsels we could have hoped for! We definitely loved every bite of 'em and would never mind a plate (or three!) along with our Bira 91 here!
2. Bhel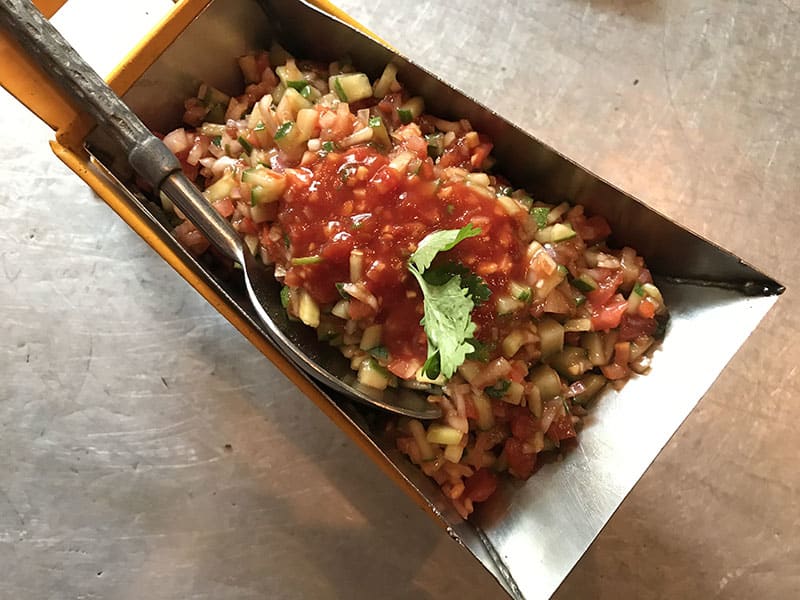 As simple as the name of this dish is, MOB's kachumber salsa and masala caramelised peanuts Bhel turned out to be quite the rockstar! The reason we nominate this dish for y'all is 'cause we too love our dose of chakna with a twist. Your friends are going to love you for getting making them try this sinful creation and we couldn't be more stoked about it!
3. Achari Murgh Tacos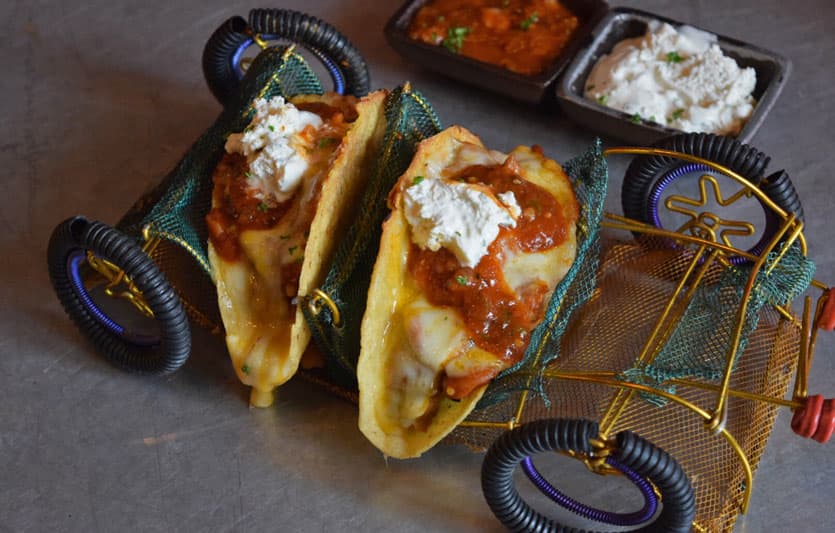 Fresh beer and a handful of crispy tacos filled to the brim with your favourite achaari murgh topped with a sweet and sour dressing - now that's enough to drive anyone crazy! The tacos are crispy, the chicken is succulent and the beer is chilled! Do we still need to give you a reason to visit this place ASAP?!
4. BBQ Chicken Pizza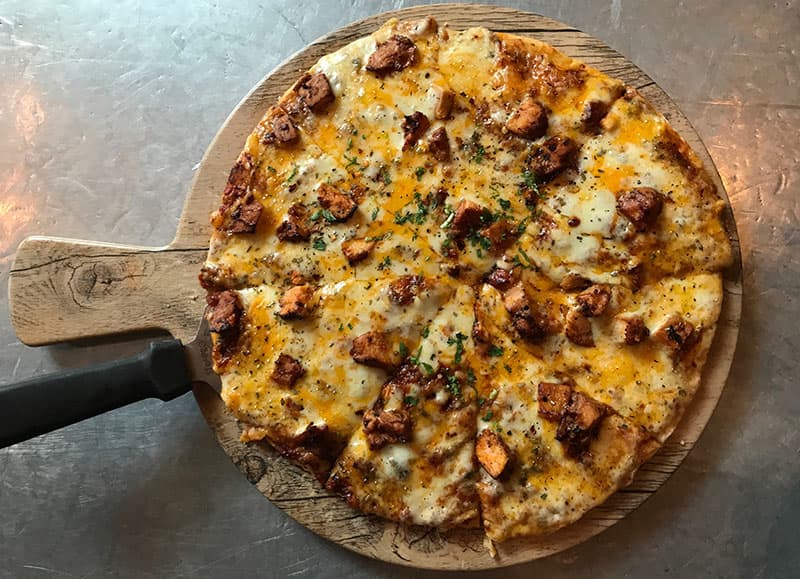 To be honest, we've never set eyes on a pizza so loaded with golden cheese that it made your eyes water with pure ecstasy! We LOVED the perfectly cooked base, simply adored the quantity of cheese used and give a big thumbs up for the flavourful barbeque chicken studded throughout the pie. We recommend you don't leave the Ministry till you've had one of its best kept secrets!
5. Spaghetti Aglio Olio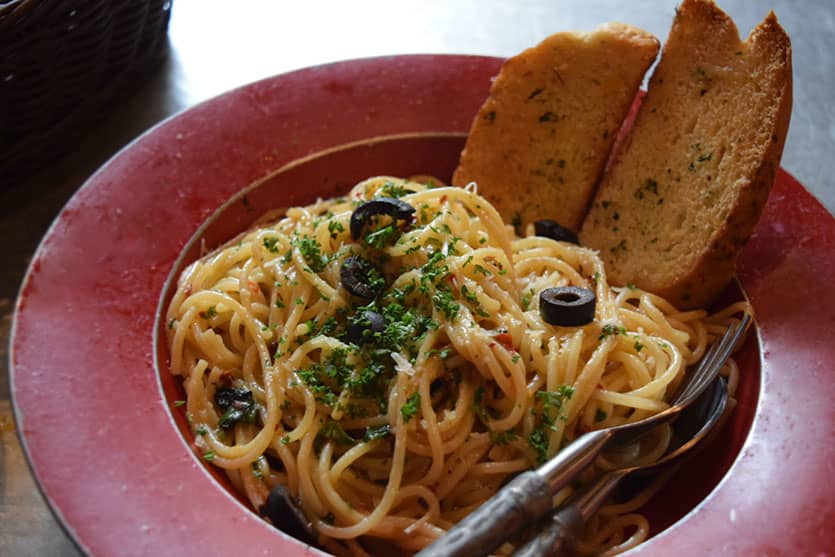 Delicious, soft spaghetti strands slathered with MOB's patent sauce and studded with fresh, plump and juicy olives generously, their Spaghetti Aglio Olio was a plateful of yumminess. Accompanied by two hunks of buttered garlic bread, we polished this on off in a jiffy!
6. Chicken Chettinad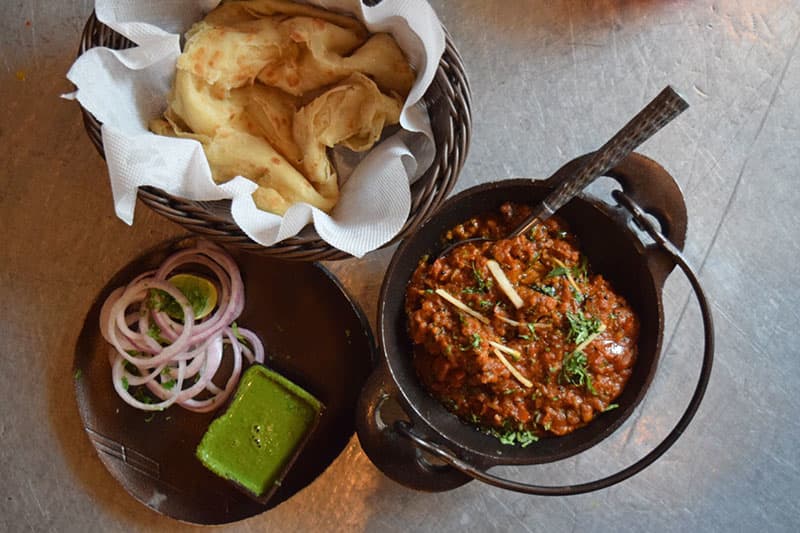 Full points to the chef preparing this spectacular chettinad emanating such authenticity! The flavour of coconut and curry leaves were bang-on and transported us straight onto the beaches of Kerala where one could enjoy such delicacies! Take a bow Ministry of Beer!
Ministry of Beer is probably one of the rare places in Central Delhi brewing their own beer and you guys need to head straight over here for your weekly dose of booze and chakna to go along with it! See you there Delhiites!
Meal For Two | Rs 1,500
Location | Ministry Of Beer - M Block, Outer Circle, CP
Check Out Their FB Page | https://www.facebook.com/mobbrewpub/