Delhi
Absolutely Relish South Indian Fare? We Made a List of The Best Dosas in Delhi Just For You!
Dosa is one of the most loved South Indian foods in the city! Its irresistible crunch combined with the delicious sambar and varied chutneys is hard to resist. It's a great vegetarian delight that can be enjoyed during breakfast, lunch or dinner. Here are some of the best places serving amazing dosas!
Sagar Ratna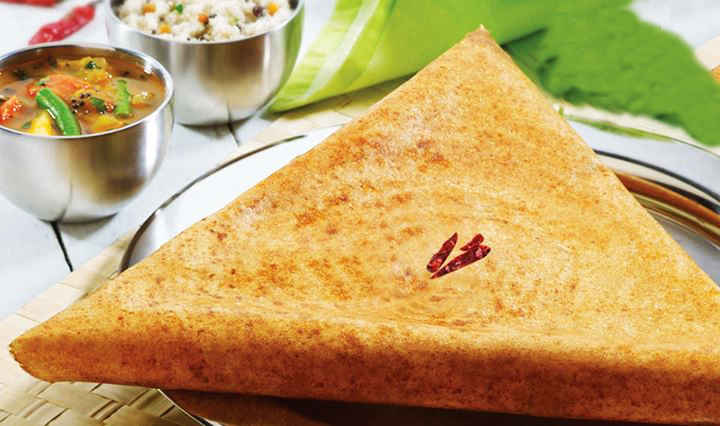 Sagar Ratna is a name that has always been synonymous with delicious Dosas. The place has a simple décor but serves, undeniably, the best Dosas in town. You must try their Rava Masala Dosa which is perfectly crispy, filled with delicious and spicy potato fillings, and served with perfectly cooked sambar. A filling meal for two here costs approximately Rs 450.
They've Got Multiple Outlets Across Delhi NCR
Naivedyam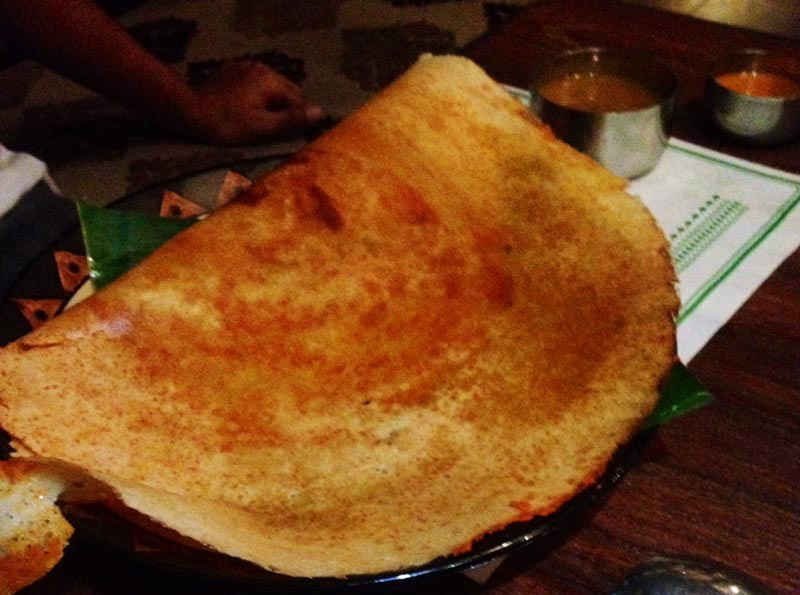 Naivedyam right at the entry of Hauz Khas Village is a great place to tuck into some great South Indian food. It is perpetually full, so waiting around would be the norm here but once seated, you will love their quick service and scrumptious Dosas. Their Panchatara Rice Speciality Dosa is made to perfection. A meal for two costs here would cost about Rs 400.
Location | 1, Hauz Khas Village
Saravana Bhavan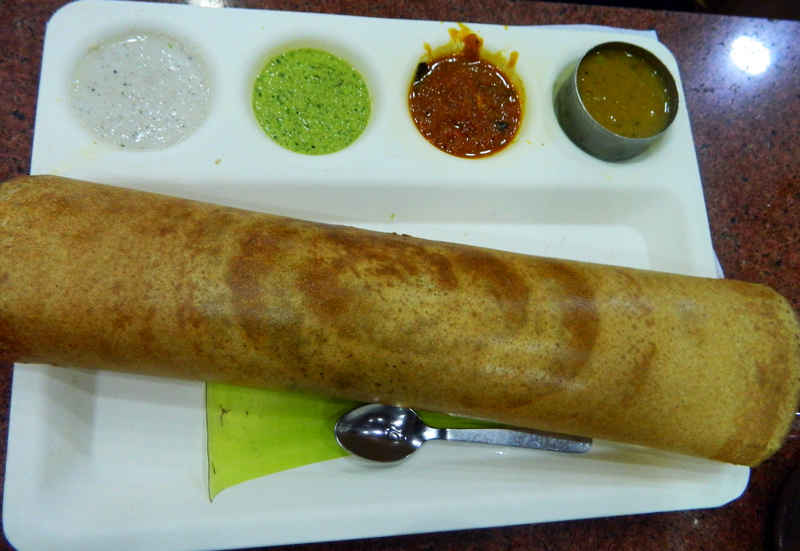 Saravana Bhavan is known for authentic and affordable South Indian food. The Dosas that you get here taste just the way they would taste in South India. Their paper-thin Masala Dosa is exquisite and is a must have! The food is really great - as is their service. A meal for two here costs approximately Rs 300.
Location | P 13, Connaught Circus, CP
Carnatic Cafe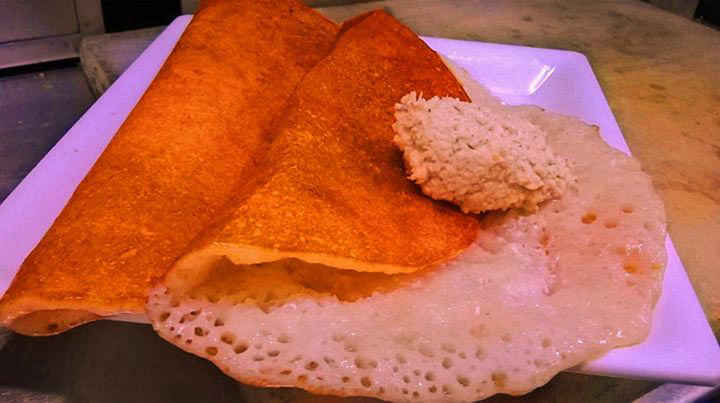 Carnatic Cafe is a bright, well-lit cheerful dine-in eatery tastefully done up in wood and bricks and their menu is compact and offers intelligent choices. Do try their Malleswaram 18th Cross Dosa. Also, the filter coffee served here is truly energizing. A meal for two here will cost you approximately Rs 400.
Location | Ground Floor, India Mall, Community Centre, New Friends Colony
Chidamabaram's New Madras Hotel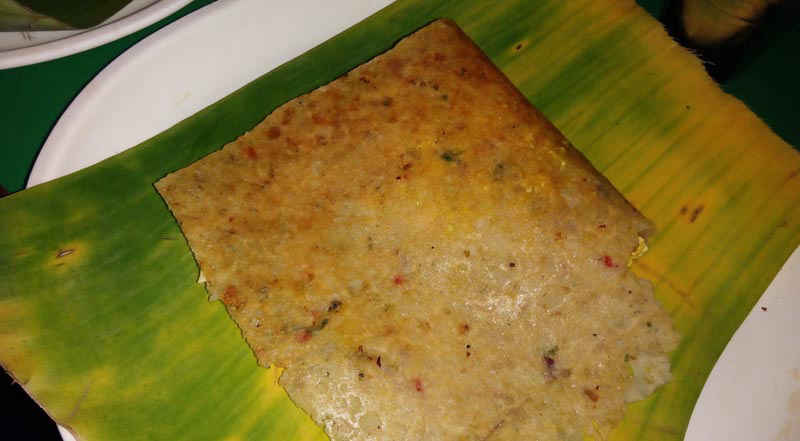 Although this place is quite modest in interiors and space, scores of locals vouch for this place as it offers true value for money and there is no compromise on the quality of food! When here do try the Coconut Rava Masala Dosa - it is truly one of the best in town! A meal for two here will cost you approximately Rs 400.
Location | 7, Khanna Market, Lodhi Colony
Karnataka Food Centre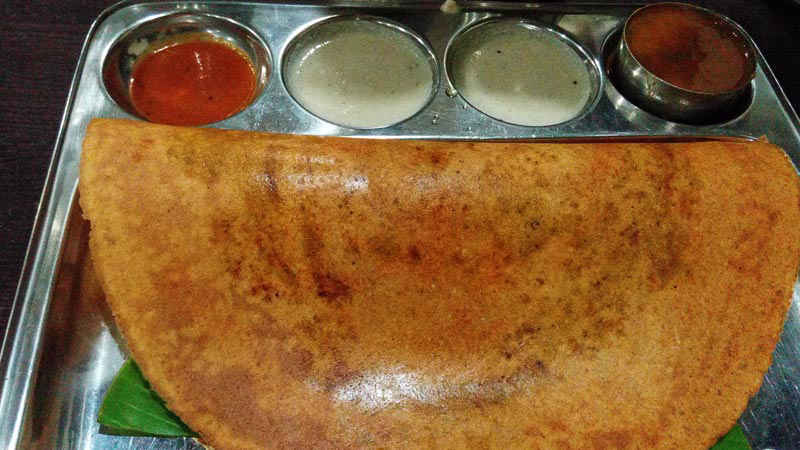 This South Indian restaurant is a local favourite for its amazing dosas which are pretty huge. The place is always crowded so it's good to go well before time. Do try their popular Mysore Masala Dosa and wash it down with some authentic Filter Cafe when here. A meal for two will cost you approximately Rs 400.
Location | Ground Floor, Delhi Karnataka Sangh Building, R K Puram
Mahabelly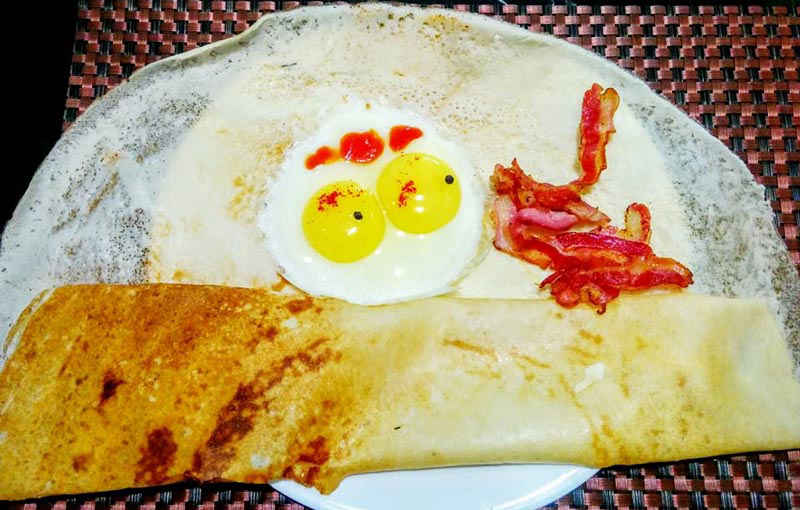 While Kerala cuisine is all about seasoned spices and top quality fresh seafood plucked from over 330 miles of its shoreline, Mahabelly overcomes that by sourcing quality ingredients from down South for a true taste of Kerala. A homely atmosphere, defined by a wall filled with caricatures of stereotypical Keralites, and classical music playing in the background; Mahabelly's interiors are traditional yet unconventional.  A meal for two here will cost you approximately Rs 1000.
Location | MA-A05, Ground Floor, Restaurant Block, DLF Place Mall,Saket
Southy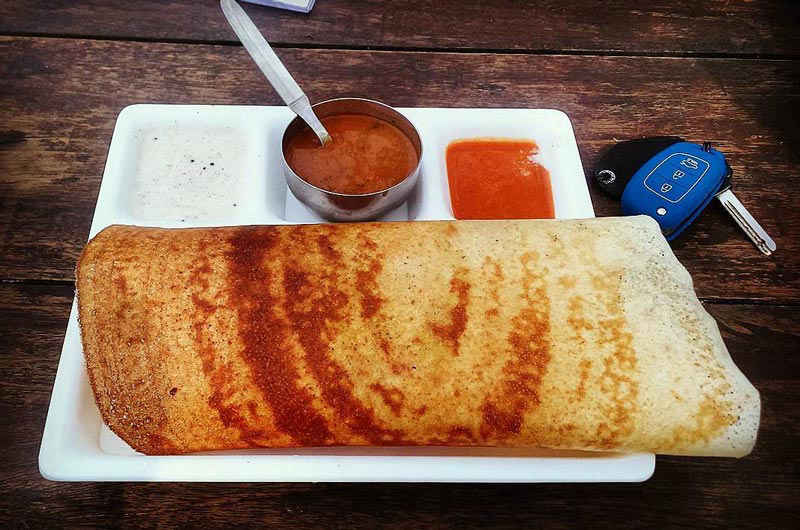 Picture Credits: anubhavkardam
Southy has been wooing people all across Delhi with their delicious dosas. They have loads of small, niche outlets scattered all over the city and are known for whipping up fresh South Indian fare within minutes! Their star Dosa is the Paneer Masala Dosa served fresh with their coconut chutney and sambar. A meal for two here costs approximately Rs 200.
They've Got Multiple Outlets Across Delhi NCR
Moets Coco Palm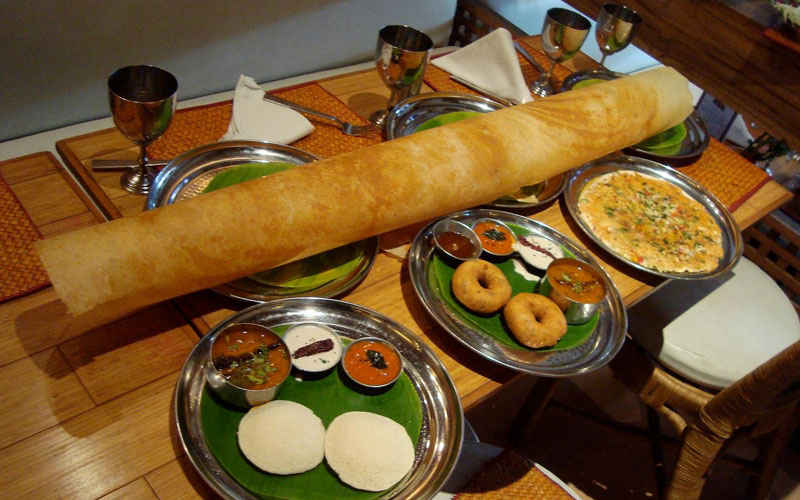 The food here is so good that it would be a crime not to mention this place! Everyone has a nice word to say about its service and ambience and when it comes to dosas, people simply cannot stop raving about them. Their Masala Dosa is paper thin and absolutely divine. A meal for two here costs approximately Rs 1,000.
Location | DLF City Center Mall, MG Road, Gurgaon
Sri Balaji
Sri Balaji has a pretty nice ambience and is known for serving fresh South Indian food. They have a huge variety of Dosas, so you will definitely not be spoilt for choice. Their crispy Onion Rava Masala Dosa is very good and their Mysore Paneer Dosa is not to be missed. A meal for two here costs a very reasonable Rs 250. 
Location | 17A/41, WEA Gurudwara Road, Karol Bagh
Mathews Cafe
If you're looking for good quality South Indian food at affordable rates, you need to visit Mathews Café! This open café has long tables laid out in the open so that customers can stand and relish their food. Everyone who comes to this place gets hooked to their Dosas - freshly made and perfectly crispy. Their sambar is a savoury delight and a meal for two here costs approximately Rs 200.
Location | Outside Tamil Sangam, Tamil Sangam Marg, RK Puram