Delhi
This Weekend, Take The Kids & Go Chill @ Aapno Ghar Amusement Park In GGN
Aapno Ghar (a home of your own) is an amusement park based in Gurgaon which offers a key homelike characteristic where you can just be yourself. The park has just about every type of entertainment option available under one roof - water and joy rides, partying facilities, accommodation, restaurants/bar - you name it and they have it. 
Depending on the amount of time you have at your disposal, a few hours may be inadequate to fully soak up the unique experience that the place has to offer which is why, Aapno Ghar provides accommodation to stay and experience the little joys of life at a leisurely pace!
There's So Much To Do!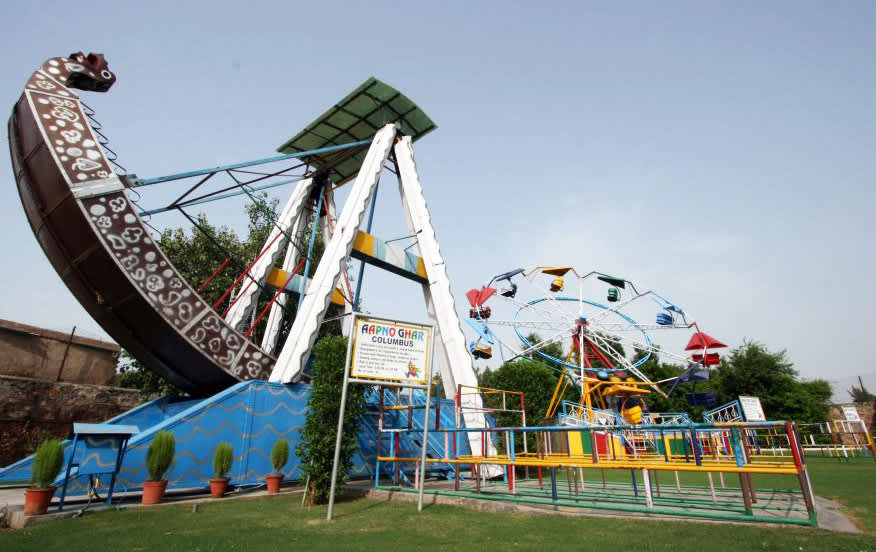 When it comes to amusement, you will be spoilt for choice. The number of options available here is comparable with many world-class amusement parks across the world. For example, you and your children could enjoy the Columbus, Caterpillar, Baby Train, Round About, Flying Bob, Mono Cycle, Break Dance, Coin Operated Rides and the Western Train among many other options. The rides are suitable for both children and adults. You need to note, however, that stag entry is not allowed.
Variety is synonymous with the Water Park found here. You could be enjoying a regular swim at one moment and be hurtling down groovy water slides at the next. The water park provides options such as the rainbow fall, water curtain and an artificial rain hut for you and your family.
Book 'Em For Birthday Parties & More!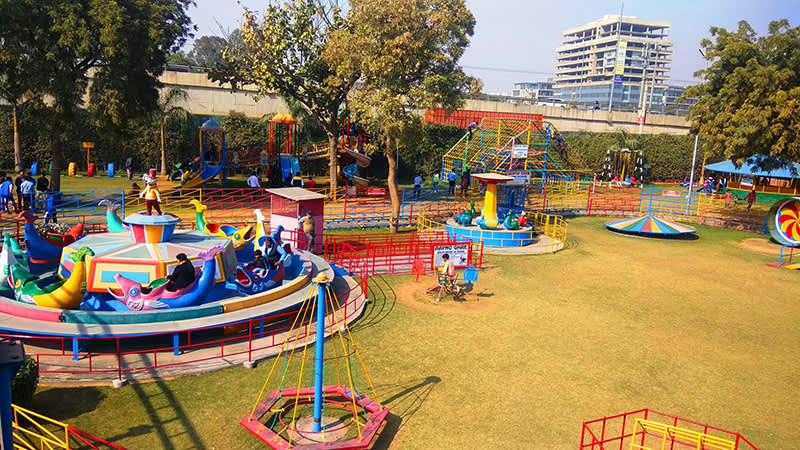 Aapno Ghar provides the infrastructure and other necessary resources to conduct any kind of event or party on any scale. The park has a large lawn which can accommodate varied sizes of events such as weddings and birthday celebrations. It also provides services to enhance the party celebrations such as a DJ, a dance floor, catering, decorations and lighting. In fact, given the trained staff that Aapno Ghar has, you just need to state your party requirements and forget about the rest. 
Hog Away To Glory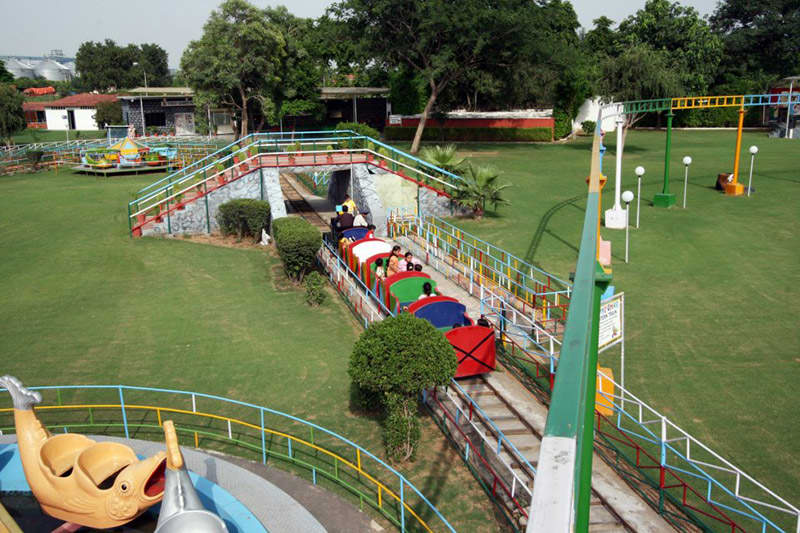 The Baza restaurant here not only delights the cuisine connoisseur's taste buds but also lays out different cuisines from different regions of India such as Rajasthan, North India, South India and Mughlai. The restaurant is spacious and tastefully decorated and the relaxed and warm ambience enhances your dining experience. The Madhusala Bar serves a variety of beverages which includes wine, beer and champagne and is very tastefully decorated.
Aapno Ghar, as mentioned earlier, also provides accommodation options. The rooms, which are divided into Luxury, Suite and Super Deluxe categories have every amenity to make your stay comfortable. You need to fill up an enquiry form to find out about the availability and the room tariff details are given on their website.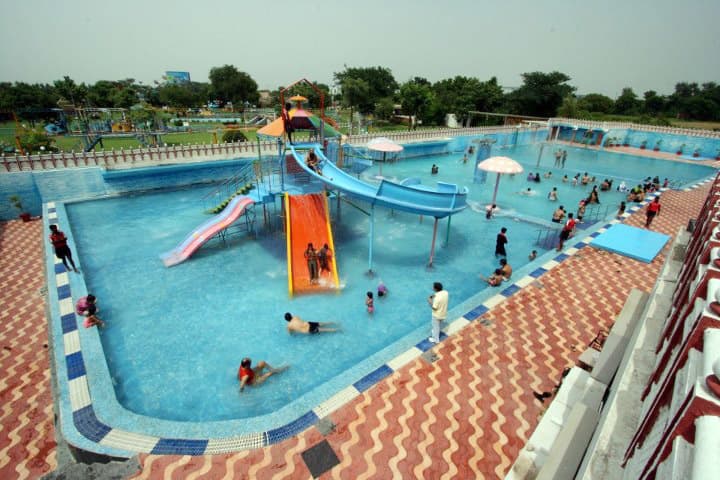 Reaching Aapno Ghar may just be a little difficult if you're dependent on public transport. It is recommended that you arrange your own transport for a hassle-free and unhurried stay. The park is situated on NH 8 where you need to drive on the same road as that going towards Manesar and you'll find the park just near the toll plaza.
Aapno Ghar promises a day full of fun 'n' frolic and probably more so make sure that you have some time on your hands before you head there! Have a blast!
Where | Aapno Ghar - 43rd Mile Stone, NH-8, Sector 77, Delhi - Jaipur Expressway, Gurugram
Entry For Both Amusement & Water Park | Rs 1,200  (3 - 7 PM) & Rs 1,500 (9:30 AM - 7 PM)
Call Them | +91 7666 779 997
Book Your Tickets Online Here | http://www.aapnoghar.in/wateramusementparkdelhincr/
Check Out Their FB Page | https://www.facebook.com/aapnoghargurgaon/