Delhi
A Whopping 95 Ft Drop: Have You Ever Been To India's Version Of The Niagara Falls?
Picture Credits: Swati Singh
As beautiful as the Niagara Falls are, India's got its very own version and it's known as Chitrakoot Falls and oh boy do they deserve some crazy limelight or not?! YAS!
To the west of Jagdalpur in the Bastar District of Chattisgarh, Indravati River takes a deep plunge into Chitrakoot. It is a majestic 95 feet drop of the river from a cliff and that is what makes it as crazy and (almost) as massive as the Niagara Falls!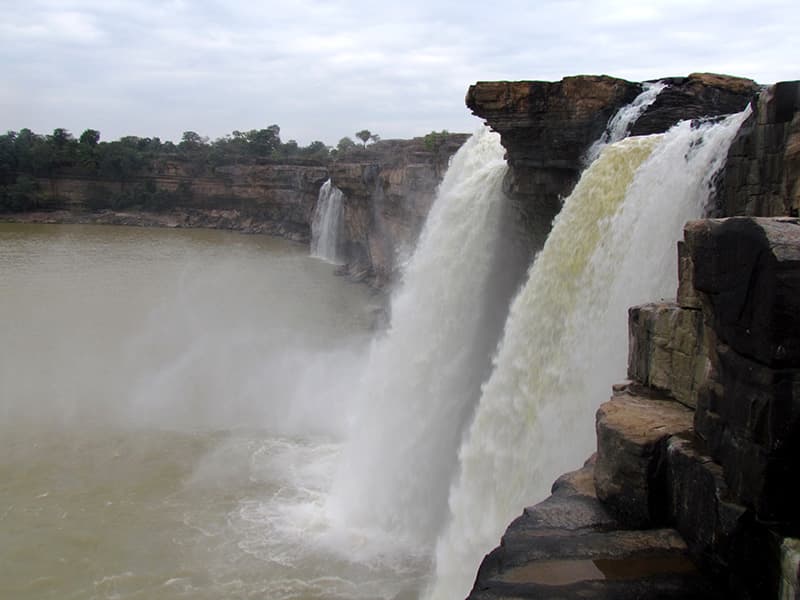 The sheer power of this 300 metre wide waterfall is what has led to it getting called India's answer to the Niagara Falls! The view of the waterfall is completely beyond beautiful during sunset as well as when it changes its hues to various shades of blue! *Star struck*
The best time to visit this majestic waterfall is during the months of July to October when the Indravati River reaches it's highest momentum! 
We're totally heading over soon for sure for to check out this beauty! 
Where | Tiratha, Chhattisgarh