Delhi
Exploring The Bhagirath Palace in Chandni Chowk, A Wholesale Market For All Your Electrical Needs
Disclaimer: Bearing in mind the current restrictions in the city and the world at large, we're tweaking our content policy and recommendations to focus more on staying indoors and exploring the digital world and all its wondrous offerings! Stay positive, keep hygiene levels up and don't fall prey to panic and misinformation.
Bhagirath Palace is a very easy place to locate but still, most of us are likely to miss it as the entry of this innocuous lane is obscured by a tree, a temple and a cinema hall however the cinema makes for a good landmark to locate the market. Just as you enter Chandni Chowk from the Red Fort and walk ahead a few minutes, you should see the large movie posters adorning the cinema hall. You just need to take a right turn just before that in order to literally enter the street of lights.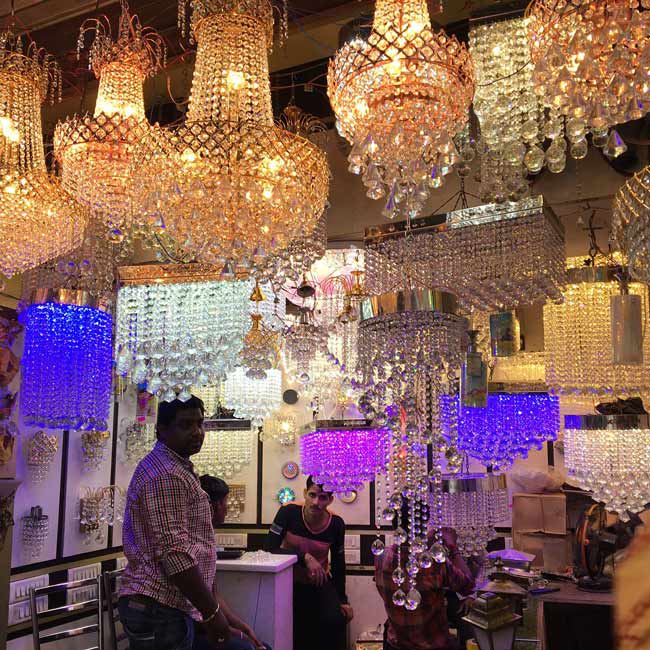 Picture Credits: jj.ponda/
The Bhagirath Palace is among the largest wholesale markets for electrical and electronics in the country. The streets are lined with hundreds of shops selling various types of lighting equipment, both for domestic and industrial purposes. Glittering chandeliers, colourful decorative tubes and bulbs, electric heaters, switchboards, wires and almost every other imaginable piece of electrical utilities and components can be found here.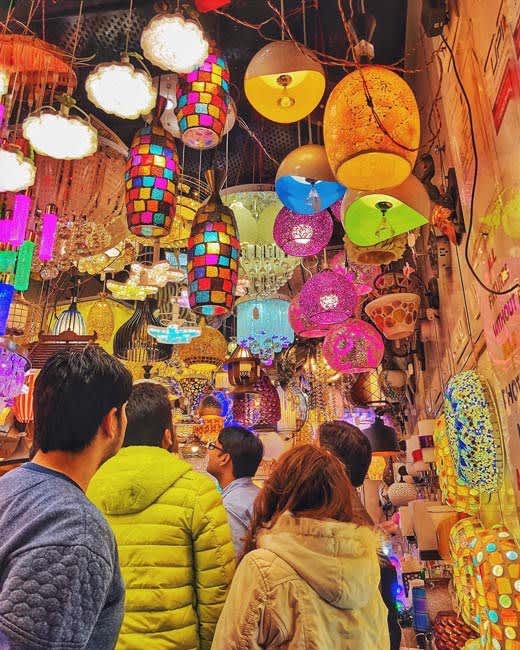 Picture Credits: when.in.world/
The Forgotten Begum
While the market is thriving, what you may not realise is the completely unrelated yet colourful history of this place. To begin with, the very name Bhagirath Palace now is far from it; It is so densely packed and crammed with shops that one finds it hard to see why it is called a "palace" but the fact remains that it was indeed a large palace, although the shops now also stretch to the nearby areas outside the building.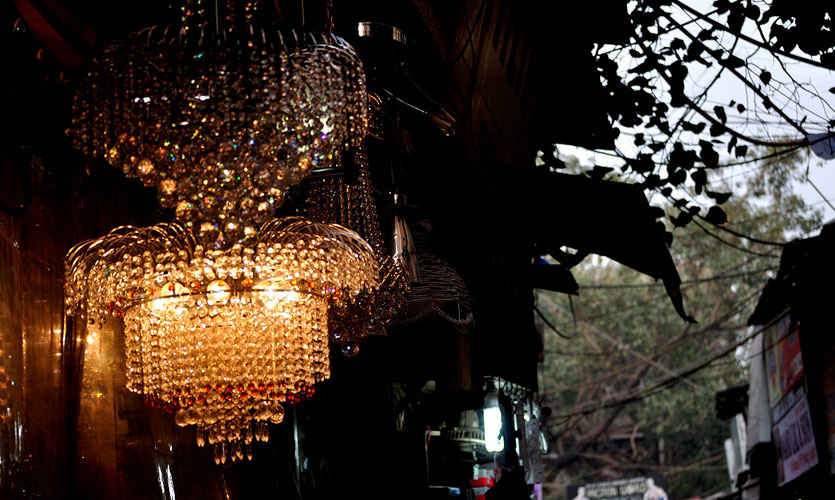 More interestingly, it was built by Begum Samru, who was a courtesan who married a European soldier and rose to a level of prominence during the last decades of the dying Mughal Empire. This palace of her dreams was built by fusing elements of both Indian and Western styles, as is evident from the large Pillars that would remind you of Parthenon. She even commanded a small private army during her heydays. What is even more unimaginable is the fact that this area was lined with spacious gardens and the current congested state of Old Delhi is a fairly new phenomenon.
After her death and the end of the Mughal Empire, the building changed hands and was eventually bought by a local trader called Seth Bhagirath, and that is how it came to be known as Bhagirath Palace. The interiors of the palace still houses a bank, some other offices but it is not in very good shape and the lights market obscures the view completely and hardly anyone knows or cares about Begum Samru anymore.
Getting Here
The easiest way to reach Bhagirath palace is to take the Chandni Chowk road from Red Fort and locate the Kumar Cinema and then take a right turn. You can also reach it from the Chandni Chowk Metro Station.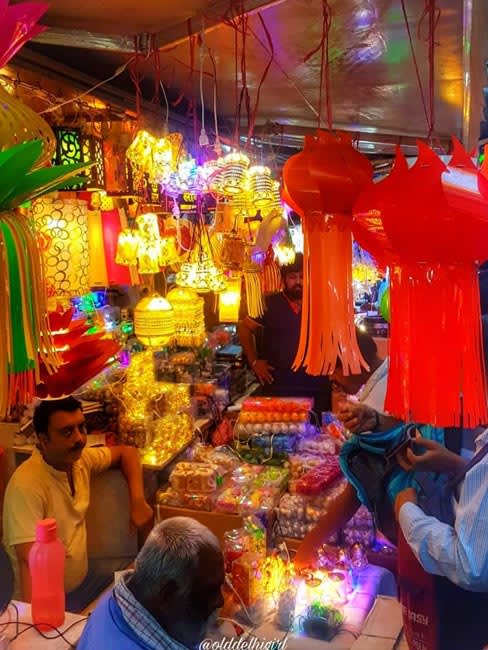 Picture Credits: olddelhigirl
Go here to find fancy light equipment and innovative utilities and also if you love taking photographs; the light works should offer you some good opportunities, especially in the evening.
Where | Bhagirath Palace Market - Bhagirath Palace, Chhippy Wada, Chandni Chowk