Delhi
A Walkthrough Inside the Beautiful Store of Nitya Bajaj in Shahpur Jat! Take a Peep
Having heard a lot about Nitya Bajaj's famed store, we finally decided to put our foot down and visit her adorable store situated in Shahpur Jat. Passing the lane, we could see a few girls admiring the store. It was because the store had two beautiful sheds under which there were two small fences with a few plants giving 'French feels' to all the passersby.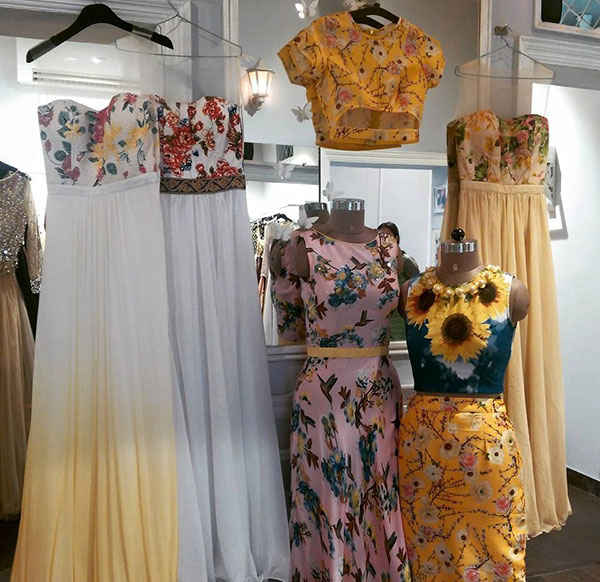 As soon as we entered the store, what struck us most was their beautiful collection of shimmery tops, jackets and dresses.  As the base color of the store was white, every colourful clothing was eye catching (especially the shimmery ones!)
The displays had graceful clothes along with floral cage hangings (aww!) which made the front part of the store look stupendously appealing.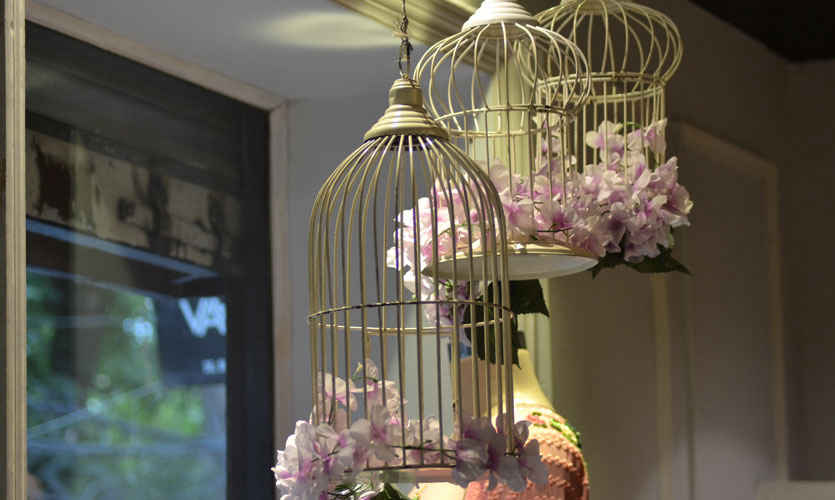 From tables to chairs, wall hangings to the rods on which the clothes hung, everything was white. Our personal favorites were the butterflies which could be spotted on a mirror and on the corners of the walls. Nitya Bajaj surely ensured that even the minutest details of the store were perfect. 
The last part of the store had Nitya Bajaj's best work. From peplum gowns to flair gowns, sequins to net, heavy embroidery work to beautiful bright colors, this part of the store was just mesmerising!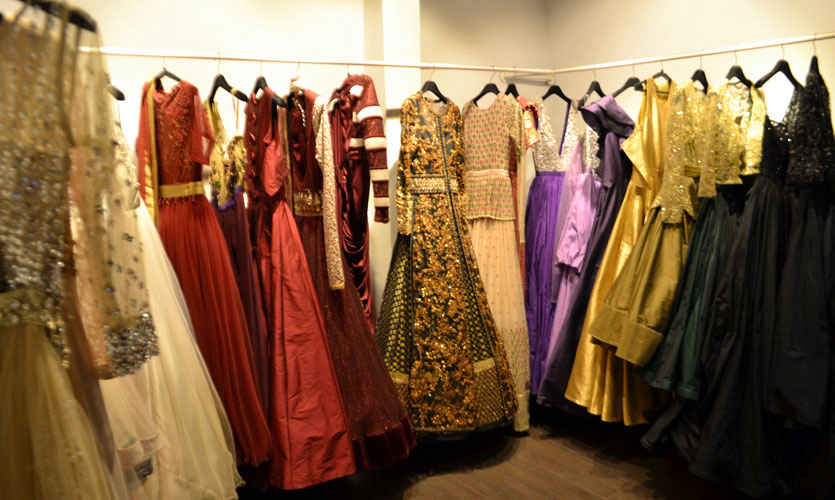 Also, some major credit needs to be given to the staff of the label Nitya Bajaj for their efficient work at the store!
We were thoroughly enchanted by the exquisite detailing of the cute, plush store and absolutely loved the contrast of creamy white to the vibrant pops of color that was her collection! You must experience this for yourself guys - go swing by.