Delhi
A True Blue Thai Food Festival – Beyond the Curry: A Taste of Thailand at Kylin
Kylin is best known for showcasing the best of Pan-Asian cuisine to our plates. But hear this, if you're up for some authentic Thai food, or simply looking to educate yourself about what lies "beyond the curry," buckle up and head to Kylin.
Chef Nikkhil Kanwar is bringing the best of Thai flavours till the 20th of May. Having lived in the country, Chef learnt the art of Thai cuisine from established restaurants as well as the street food vendors! He informed us that in order to study the honest root of how the flavours are formed, he worked at the stalls of street vendors and learnt of the variety of flavours and palates found in the different regions of this beautiful land. And now, he's bringing all of that magic and excitement to Delhi!
Starting with the drinks, here's what we loved at the Thai food festival:
Curry Cocktail
This was a gin based Thai herbs drink carrying the most unusual name but definitely lived up to it! It had quite a spicy kick to it, was refreshing and quite unique; worth a shot!
Doi Luang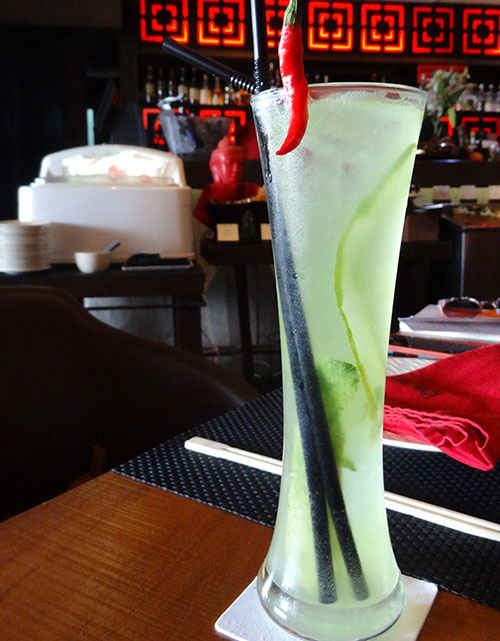 Gin, cucumber and lemongrass, garnished with a red chilli – this was an apt summer cocktail. It carried a bold and cooling cucumber flavour which made it even better. We highly recommend you try this.
Sly Thai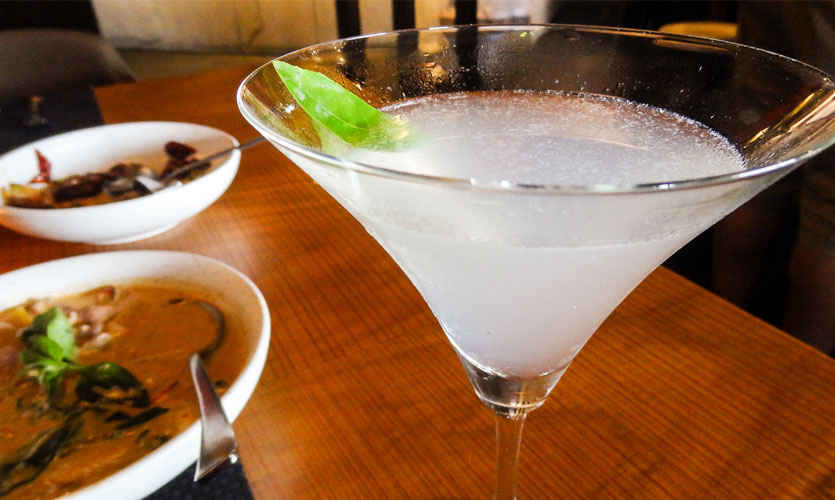 This was a vodka based preparation with Kaffir lime which gave it that sour kick and then there was lychee balancing out the flavours.
Satay Gai |Lemongrass Infused Chicken Satay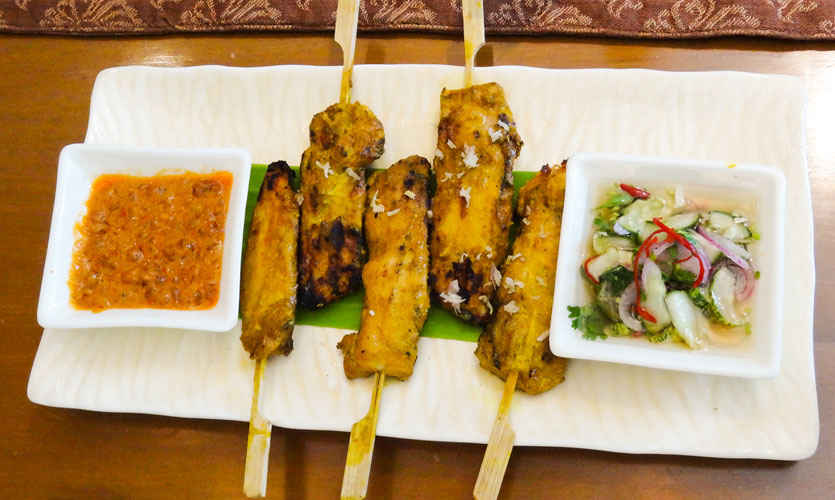 The chicken skewers were served with a classic chunky peanut sauce and a refreshing salad. What stood out in this appetizer was the salad which is meant to balance the flavours from the sauce - it was light and refreshing and came dressed in this absolutely delicious sweet vinaigrette.
Thod Man Goong | Deep Fried Prawn Cakes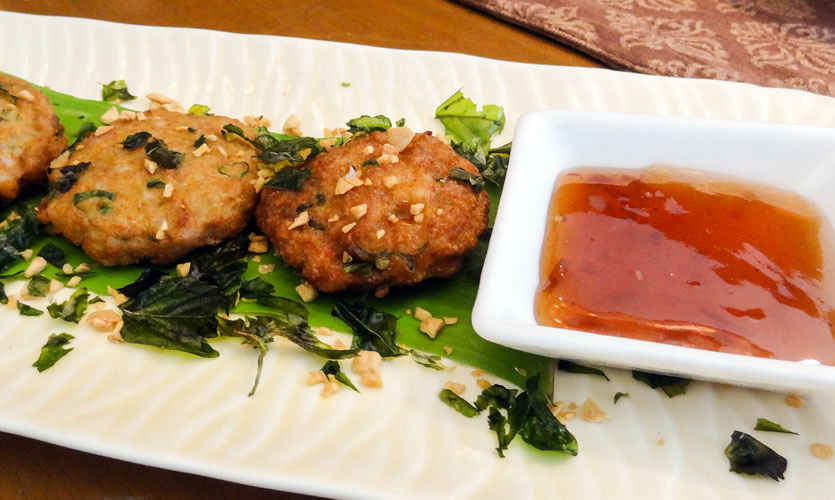 This was a simple appetizer, executed in its honest form. Though deep fried, the prawn cakes were light and easy on the palate. Each bite melted in our mouth, while still leaving enough space to experience its texture.
Thod Mun Khao Phod | Spicy Thai Corn Patties
The answer to all the prayers of vegetarians out there, the deep fried patties contained oyster mushrooms studded with corn kernels and served with a sweet chilli dip. The texture was on point and while it may tend to break off easily, it still maintained the flavour in itself.
Som Tum Thai | Papaya Salad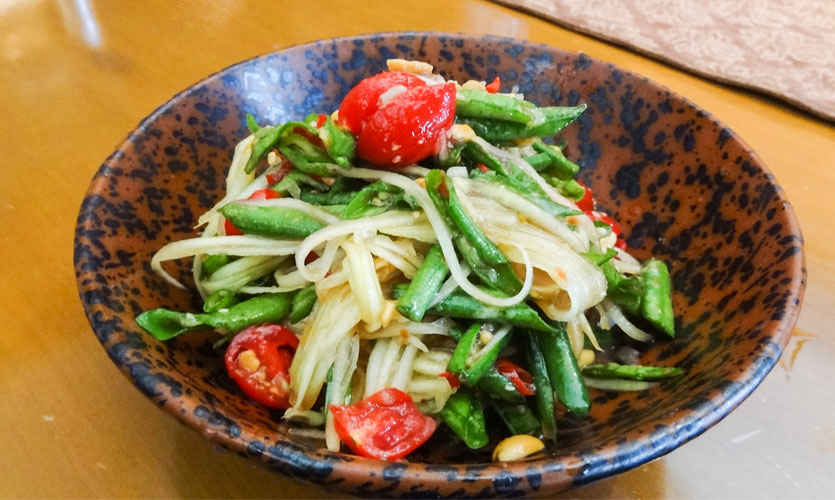 The best kind of salad in any Asian cuisine - Chef Kanwar ensured this one stood out! He incorporated the chilli, cherry tomatoes, fresh beans and flavours catering to both the sweet and salty palate. It was refreshing, light and full of flavour.
Gai Phad Met Ma Muang | Stir Fried Chicken with Cashew Nuts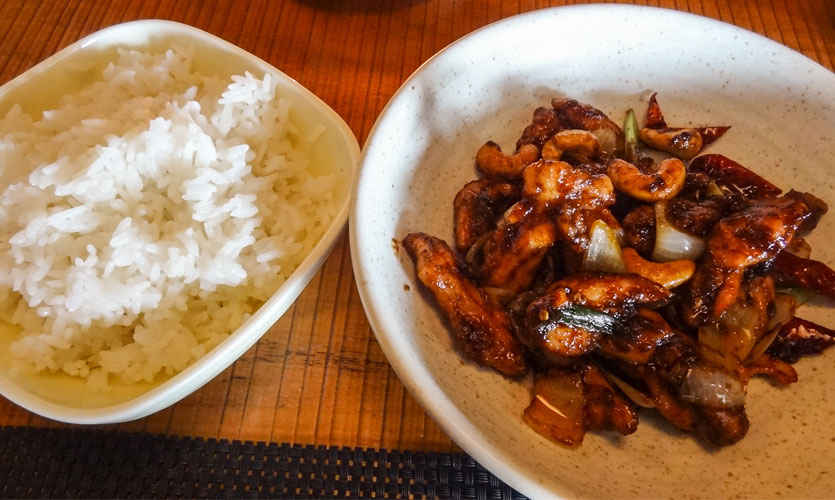 If you're a fan of nuts, you cannot miss this dish. Chicken stir fried with onions and cashews came together wonderfully with the sweetness of oyster sauce and the saltiness of soy sauce. The cashews also helped balance out the flavours, adding the nutty and creamy texture to the dish.
Kung Phad Cha | Stir Fried Prawns with Thai Basil Sauce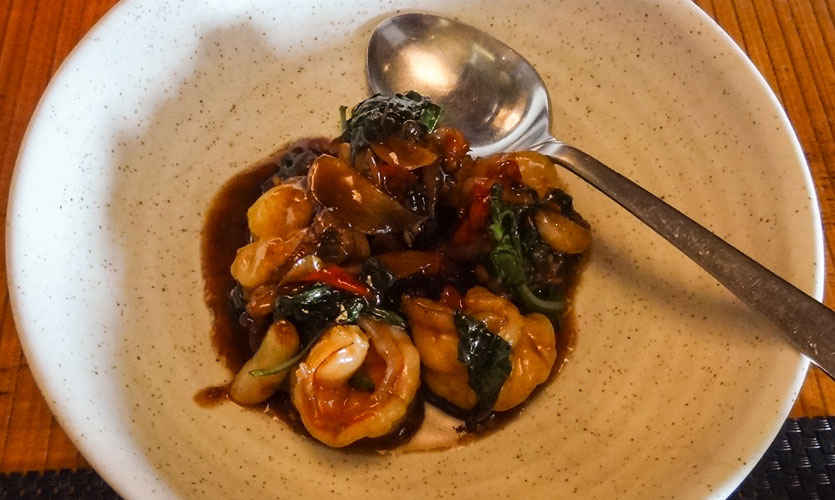 Each bite of this main dish carried the quintessential Thai Basil aroma and its freshness. It also carried a bit of heat due to the Thai red chillies, and with sautéed garlic adding to its taste. Definitely worth giving it a try. We wiped it off in one go!
Geng Krua Muu Gap Fak Leuang | Red Curry of Pork & Pumpkin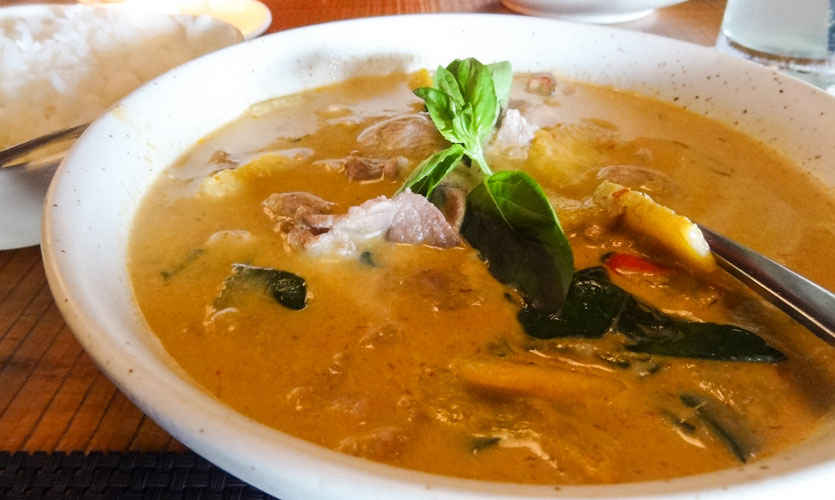 This was served to us with sticky rice and was a bit easier on the palate compared to the other dramatic flavours from the mains. The coconut and lemongrass infused in the curry was brilliant – though not too spicy however the red chillies carried the much required heat.
And with that our amazing meal came to an end! Make your way to this amazing festival which beautifully manages to bring out the true traditional Thai recipes to delight your taste buds!
Location | T-302, 3rd Floor, Ambience Mall, Vasant Kunj
On Till | 20th May, 2016 
Meal For Two | Rs 2,000