Delhi
A Tiny, Popular Joint Tucked Away in Mayur Vihar, We Took The Sandwich Factory For a Spin!
This little hidden gem is a must-try for all those who love their Italian and American flavours. The tiniest place with barely 2 tables surrounded by a few chairs and a welcoming face behind the podium, with the menu marked by glowing neon light board indicating its name - The Sandwich Factory. The eatery is located in Vardhman Shrenik Plaza, Pocket B in Mayur Vihar Phase II. It's a relatively new place in the vicinity, started by a couple - Patrick and Anya. Anya hails from Poland and decided to please Delhiites with her brilliant culinary skills through this potential-ridden eatery. She has now passed on the buck to her staff who she trains herself, and nurtures in an attempt to steadily expand the nascent start-up.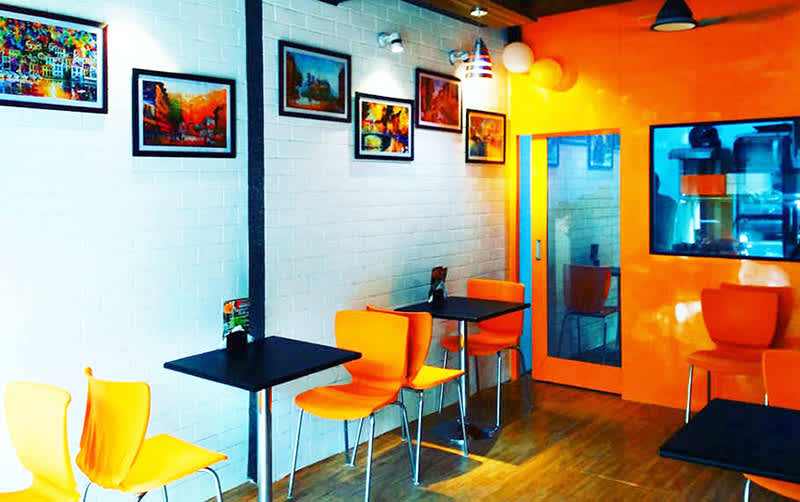 Visit the place for Creamy Bruschettas, Panini Sandwiches, Chocolate Croissant and their most sought-after dish - The White Pizza. They also have momos, nachos, burgers and shawarmas along with many other things that'll make you swoon! Here are four great dishes that you must try when here!
The SF Signature Bruschetta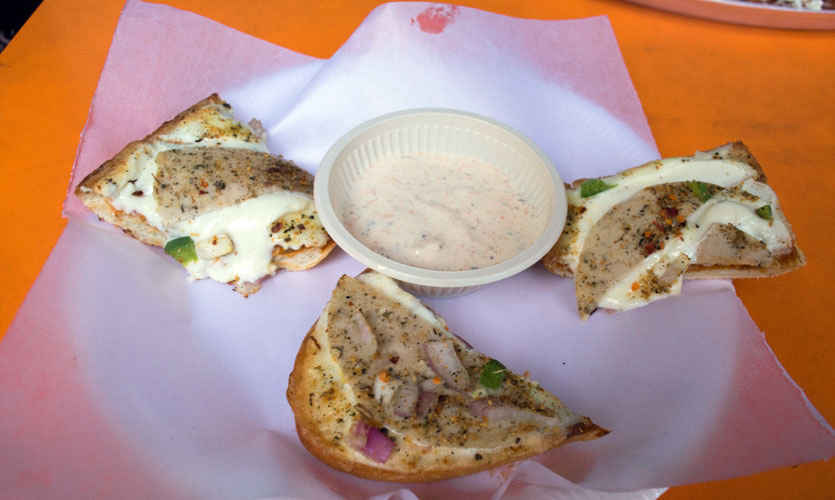 We loved gobbling up the SF signature Bruschetta for its creamy composition with four layers of exotic cheese. We gave the vegetarian counterpart a try which had the subtle presence of paneer and exacerbated a cream-rich flavour.
Creamy Bruschetta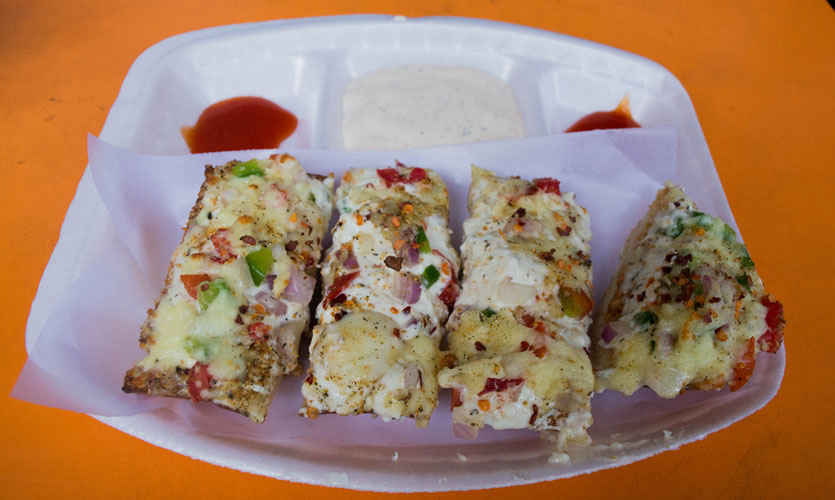 Next up, we tried the Creamy Bruschetta which had a layer of salami over the dripping cheese and mayonnaise, nicely garnished with oregano. The mix of spices came out perfectly when clubbed with the ranch dip.
Thin Crust White Pizza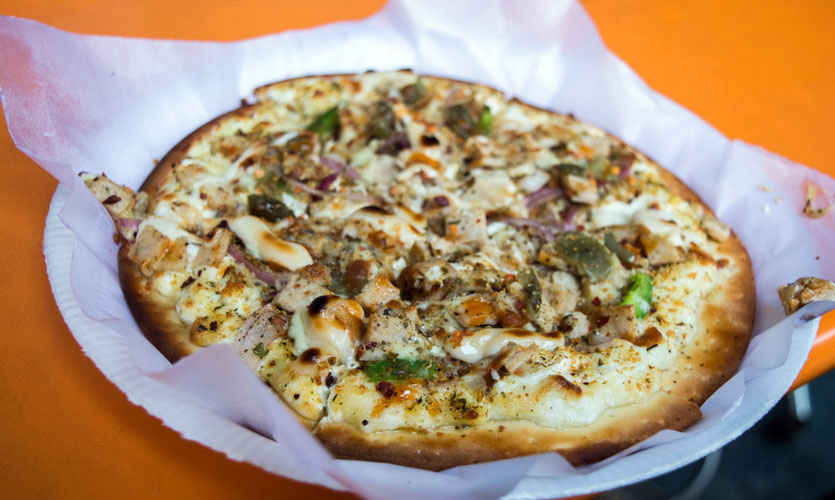 The Thin Crust White Pizza with extra cheese is heaven in your mouth, with a burst of flavours of different cheese varieties used. We say have the non-veg one, as it enhances the spicy flavour just perfectly enough to not render the overly cheesy flavours bland!
Chocolate Croissant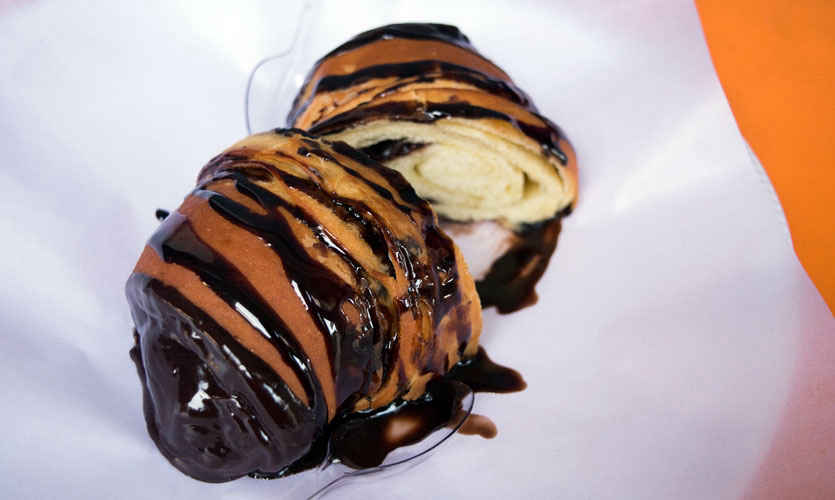 Their Chocolate Croissant tastes absolutely amazing as the warm bread holds in its core rich, thick chocolate syrup which drips sinfully as you bite into it. Having it truly brings out the messy yet chocolate-loving kid in you - must try!
So whenever you're looking for a place for sinfully taste bud tingling but are low on funds, then this is the place to visit and revisit! They home deliver too - in and around Indirapuram, Noida, Mayur Vihar, Vasundhra Enclave et al. Happy gobbling!
Meal For Two | Rs 500 
Location | 25A, Pocket B, Mayur Vihar Phase II