Delhi
A Tan-tea-lizing Afternoon With Tea Connoisseur Anamika Singh, Founder of Anandini Himalaya Tea
Anamika Singh has spent over 27 years in the tea industry. Starting in Darjeeling as an apprentice under her father, Mr. A.K. Singh (a world-renowned tea specialist), she now invests a greater part of the year in family-owned tea gardens in Himachal Pradesh. Anandini - The Tea Room opened doors to all tea lovers back in 2014 wherein she created workshops for expats & tea enthusiasts, besides creating an experience for all who walk in to taste the finest! Know all about her right here.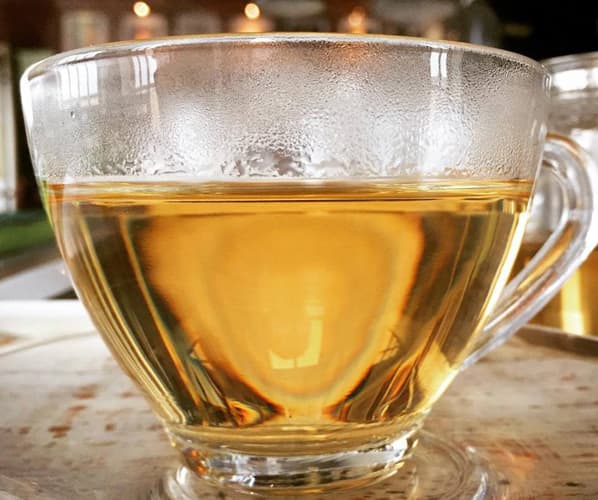 What does tea do to you? What makes it so precious?
Tea is basically my lifeline. Completely keeps me going, keeps me motivated, and soothes me. Tea inspires me to create more blends. I have approximately 14 to 15 mugs a day, for cups are too passe and now, it has undeniably become an inseparable part of me. 
What inspired you to come up with your own tea brand Anandini?
I've been working with tea since the past 27 to 28 years, and then coming up with my own brand was to propagate awareness about tea and more so, to make people to indulge in new blends. In our country people know only a countable number of teas, when in reality there is so much more to the tea realm than just the Darjeeling tea or Assam tea or jasmine, mint or tulsi tea. Since tea has a very soothing and calming effect and gives enormous happiness with just a sip, we chose the name Anandini Himalaya Tea for our brand.
How do you decide which flavours or types of teas to blend?
I believe that you should just know what your base is, and your flavour should never overshadow your tea base. You can choose green tea, black tea, oolong tea or anything else and blend it with anything you'd like. I decide that the tea smells like tea with shadows of the ingredients that have been added and not like a pot pourri, hence I avoid use anything artificial.
An offbeat tea concoction made by yourself that you recommend everyone to try?
There's one that I had tried with the Juniper Berries and Pink Peppercorn that I had customised.  It was a dark autumn tea. The blend was very dark, intense and it had an aroma of the pines from the Himalayas. It was a lovely blend! And then I had created one with Tesu flowers which has a high level of antioxidants. The blend was a concoction of green tea, Tesu flowers and rose petals with aniseed.
Tell us a little about your workshops held at Anandini Himalaya Tea?
We create numerous workshops and through all of these we aim to impart information about different teas and also to enlighten people that the beverage can be paired with several other delicacies. A long time back we did a tea pairing with Italian cuisine and another one with chocolates as well. Not to forget, we held the Mangolicious tea workshops and mocktail concoctions of tea with a stick of cinnamon and suggested that a dash of whisky could also be added.

What according to you makes Delhi, 'So Delhi'?
Oh, I love the warmth. I love the energy! People are always smiling and the architecture has a character of its own. Like Shahpur Jat has its own character, in the same way different areas of Delhi have their own characteristics. Every place, every person, food, culture - everything is so different! 
Besides Anandini, what's your favourite tea haunt in the city?
That's a tough one! When it comes to having tea outside, I find it average, to be very honest. And when it's about tea for me, average never works. They don't have enough knowledge about what kind of tea leaves to use, how much water should be heated and the like. They're just serving, they don't know their tea. So at places where Anandini Tea is served I have tea, elsewhere I prefer coffee.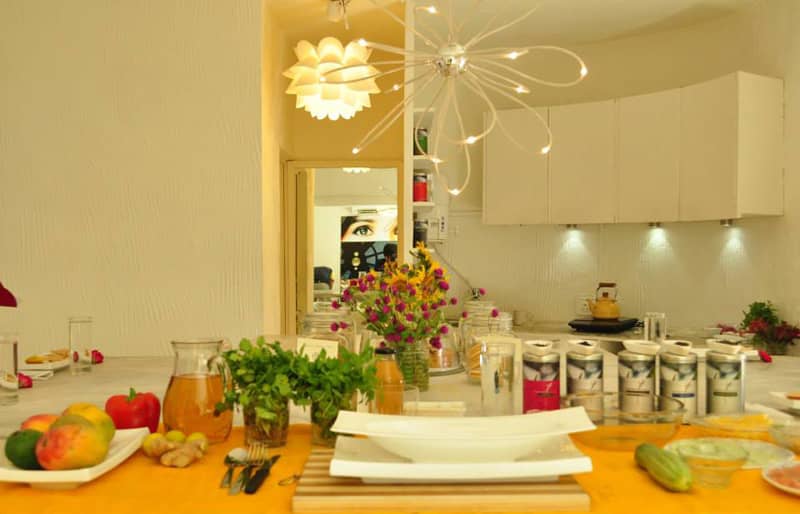 A piece of advice you'd like to dish out to tea aficionados out there?
One thing I'd definitely tell people who love their tea is that if they can pay attention to the food they have, then they certainly should pay attention to tea as well! You must know the source. Read the label. Don't have tea bags at all! Most importantly, spend time with you tea. It's like a four minute luxury time you're spending on yourself!
And just like that, we clinked our tea glasses, (because why not!) and indulged in the very authentic Handmade Flowery Green Tea concocted by her!