Delhi
A Staycation Like None Other | Fortune Select Excalibur in Gurgaon
The monotony of work and the daily rut can get quite overwhelming, especially when a getaway seems like a faraway dream. Thank God then for the emerging trend of staycations that provides you with the perks of a holiday minus the journey which is just what we required and so we headed on over to Fortune Select Excalibur, located in Sohna Road for a mini vacay! 
Quite far from the usual madness of our daily lives yet located in a bustling corner of Gurgaon, the The four star property, right from the hotel's driveway to its grand lobby was extremely welcoming! It houses a North Indian, Oriental and a 24 hour dining restaurant.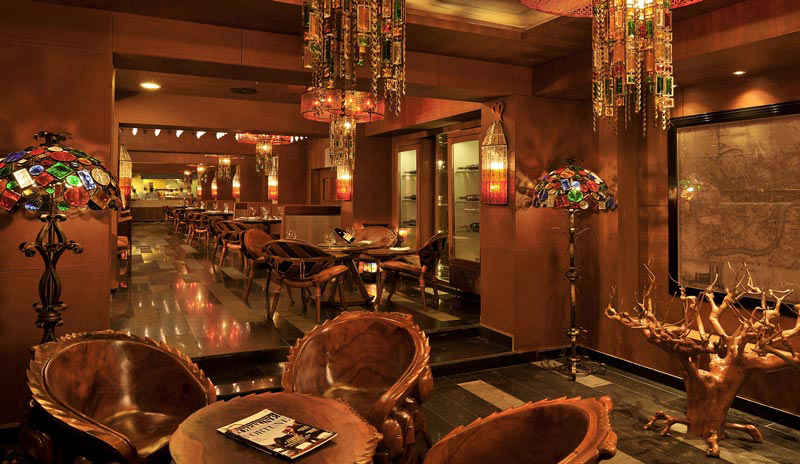 For fitness freaks there is a well-equipped gym and an infinity pool to take a refreshing dip in. You can even choose to pamper yourself with their Spa and Salon services! We were thrilled to see the uber plush bed and fluffy pillows and everything else became secondary! The room also has a work table for those who still have deadlines to meet while on a staycation. 
 
The best part of Fortune Select definitely is their restaurant - The Oriental Pavilion which serves an array of Thai, Chinese, Indonesian and Japanese fare! We headed on over for a meal here after hearing that the chef has decades of experience showcasing the finest delicacies from around Asia.
Dim Sums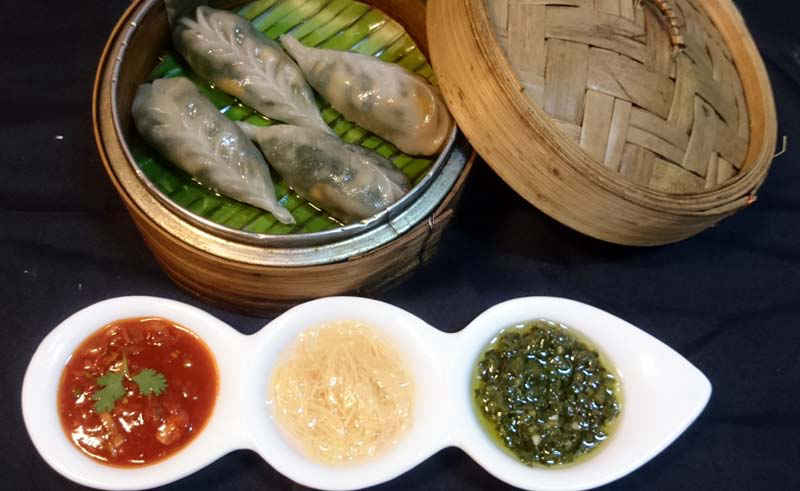 We started out with a variety of dim sums like Spinach and Corn Crystal and Mushroom ones to Chicken Sui Mai and Seafood Dimsums- each one was distinct and packed with flavours. While the vegetarian dimsums weren't really the mind blowing kind, the Chicken Sui Mai was juicy and all sorts of amazing. However, the seafood Dimsums were a little dry for our liking.
Miso Soup
Next came the Miso Soup which was a fragrant broth with soft silken tofu followed by one of the best Chicken Satays we ever tasted. 
Chicken Skewers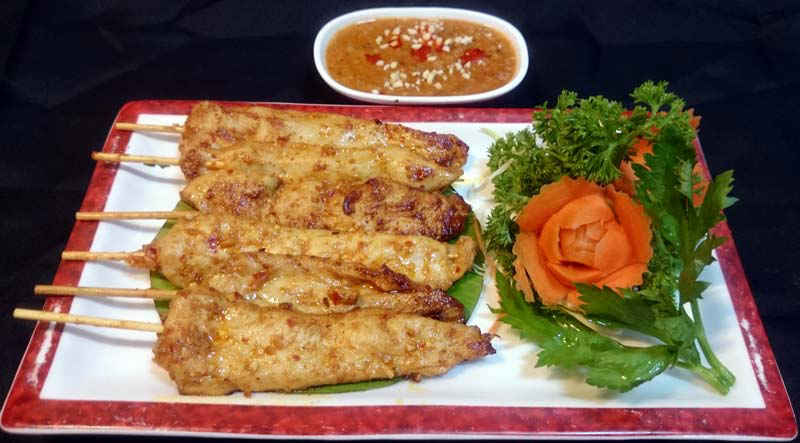 The chicken skewers were succulent and unlike the dry and morose looking satays found everywhere else. The homemade creamy peanut sauce was an added feather to the chef's cap which made all the difference to the dish.
Chicken and Potatoes Yellow Curry
For main course, we went ahead and got the Chicken and Potatoes Yellow Curry, which was hands down the best Thai curry we ever tried. The creaminess from coconut milk, the oriental Thai flavours and the well cooked chicken and potato cubes were a mix made in heaven. We quickly gobbled it all down with Jasmine rice that simply gave an added oomph to the Thai curry.
Flavourful Fish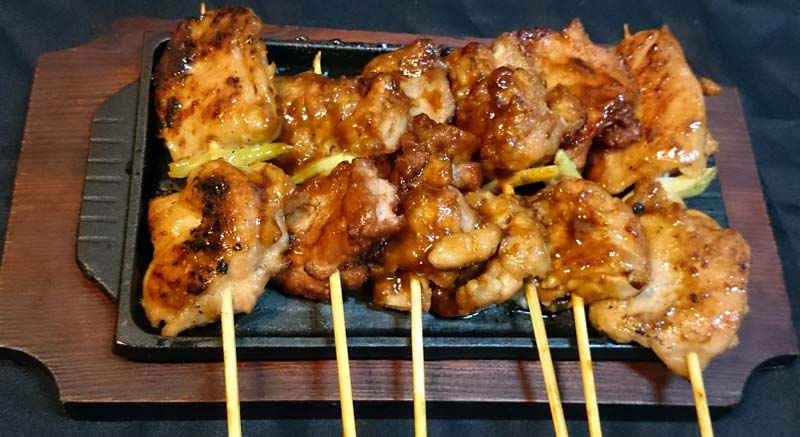 The star of their starters section was their flavourful fish- a dish made of crispy fish, deep fried and rubbed with dry spices and the much needed Thai favourite- lemongrass. It is hard to like anything else once you have tried these.
Sweet Sticky Rice with Mangoes
The desserts being our favorite section, we gleefully picked out Sweet Sticky Rice with Mangoes. If one loves Thai desserts then they surely understand the cooling effect this one has. It is definitely a soul food and the only glitch to its happy ending was the fact that the mangoes weren't nearly as ripe as it should have been.
After such a hearty meal, all we wanted was a nice sleep. After a while of surfing through the channels we dozed off into a blissful sleep only to wake up and find ourselves amidst more food.
Breakfast Buffet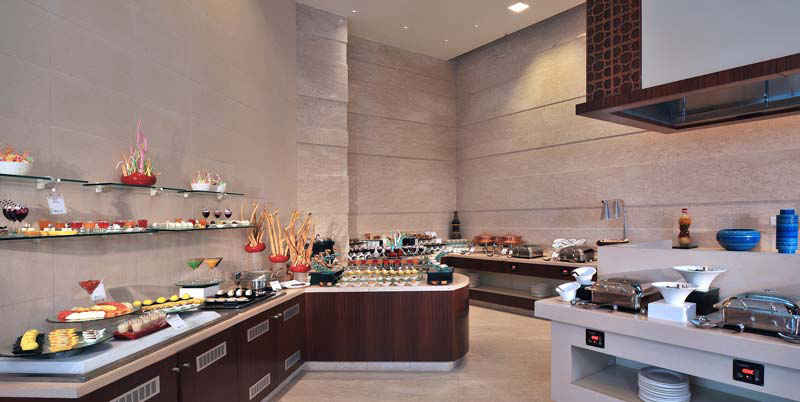 Their breakfast brunch holds a humongous variety of healthy Indian and Continental dishes every morning. We picked fluffy pancakes, croissant and the mushiest and buttery scrambled eggs with Cappuccino to start our day and agreed on the fact that a good breakfast surely makes a happy person!
Psstt, added bonus: apart from the The Oriental Pavilion, you can take your pick from the other FandBs which include the likes of Fortune Deli, The BrewHouse, Zodiac, Earthen Oven & The Deck, all inside the hotel! 
It was time to bid farewell to our lovely stay and head back to our *real* lives waiting for us once again. Only this time, we were sure that monotony and hard work won't break us, it will fetch us another holiday, right in the middle of the city yet so far away.
Location | South City II, Sector 49, Gurgaon
Tariff | 6500 onwards