Delhi
A Starry Eyed Affair! Here Are The Best Bollywood Themed Restaurants To Hit Up In Delhi
Samose mein aloo, raste pe bhelpuri, nimbuda nimbuda, Jalebi bai and the iconic garam chai ki pyali - our national adoration for food and cinema has spawned many a catchy tune on the silver screen! With theme-based eateries emerging as a major attraction in Delhi's ever-evolving F&B circuit, we've put together a list of the best ones that pay homage to our desi idols. Here are our top picks for a delicious meal with a true-blue Bollywood tadka in town; it doesn't get cheesier than this guys (pun intended)!
Garam Dharam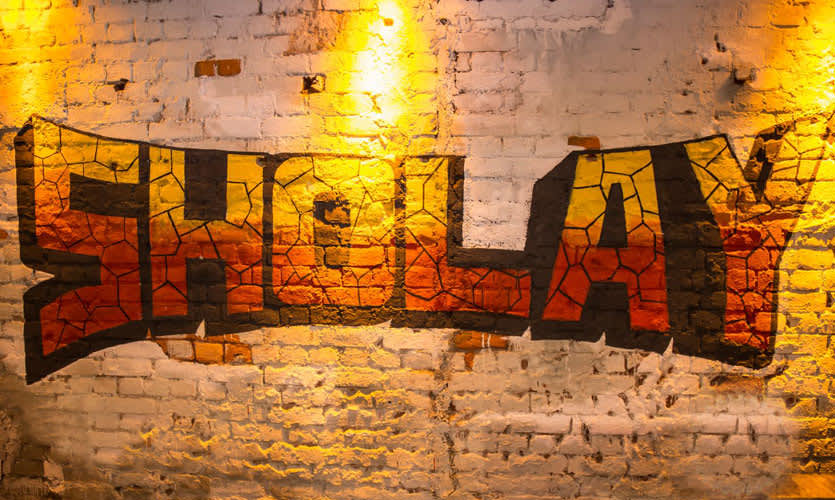 This lively outlet in Connaught Place is a fitting tribute to our fav 70s legend. Rechristened 'Dharam Paaji' by his legions, Dharmendra was an inspiration for many and dhaba cum theka Garam Dharam celebrates his golden era via his trademark dialogues, larger than life artwork, hearty Punjabi menu, and a classic Sholay bike!
Must Tries | Kadhai Chicken, Dal Makhani, Riskey Chuskis, Paan Gulabo
Meal For Two | Rs. 1300
Lights Camera Action- Air Bar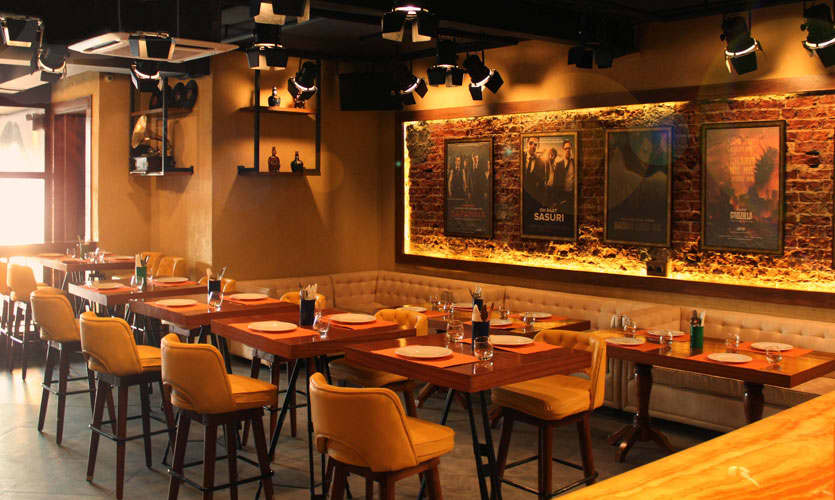 From the décor and menu to the music, everything at LCA is unabashedly filmy! One of West Delhi's most popular party spots, the air bar offers glimpses of molecular gastronomy, a comfy terrace area and a hilariously designed menu (Jawaniya ka Tawa or a Chicken-e-Chameli, anyone?). Yahan aake toh Mogambo bhi khush ho jaata!
Must Tries | Pyaar Tune Quesadilla, Kukkad Kamal Da, Oreo Rabdi Cake
Meal For Two | Rs. 1300
Mumbai Matinee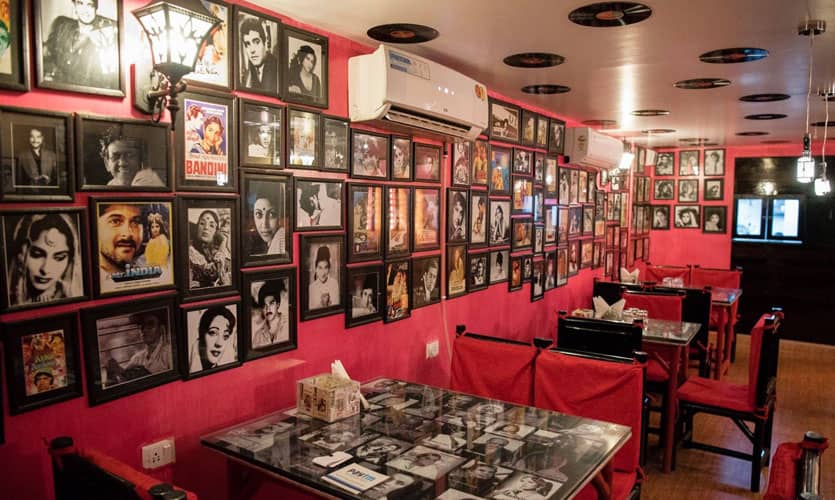 A must-visit for all Bollywood buffs, Mumbai Matinee exudes a vintage vibe with some beautifully preserved posters, artefacts and photographs of your fav on-screen stars, a veritable feast for your eyes! The al fresco seating options are just where we wanna huddle up with a hookah to savour the current weather. 
Must Tries | Vada Pav, Stuffed Chicken Steak, Kiwi Cooler
Meal For Two | Rs. 1000
Filmy Flavours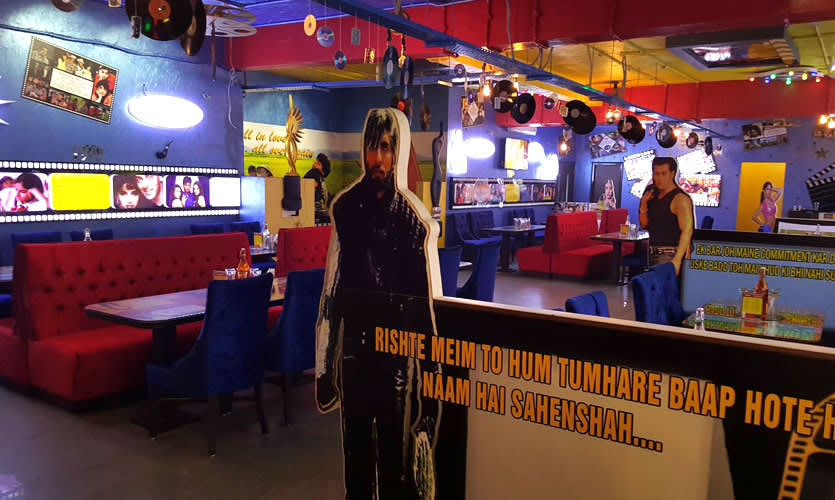 Filmy Flavours is bursting with red carpet razzmatazz! The glitzy interiors have the larger than life quality of a film set with captivating trivia, life-size cut-outs, separate sections for various movie eras and Filmfare trophies. They have all-you-can-eat buffets and a Kids menu as well, so drop by with the fam like the Jabra fan that you are!
Must Tries | Gambler Garlic Fish Fingers, Kurkuri Parineeti Bhindi, Paan Singh ice cream
Meal For Two | Rs. 900
Bollywood Biistro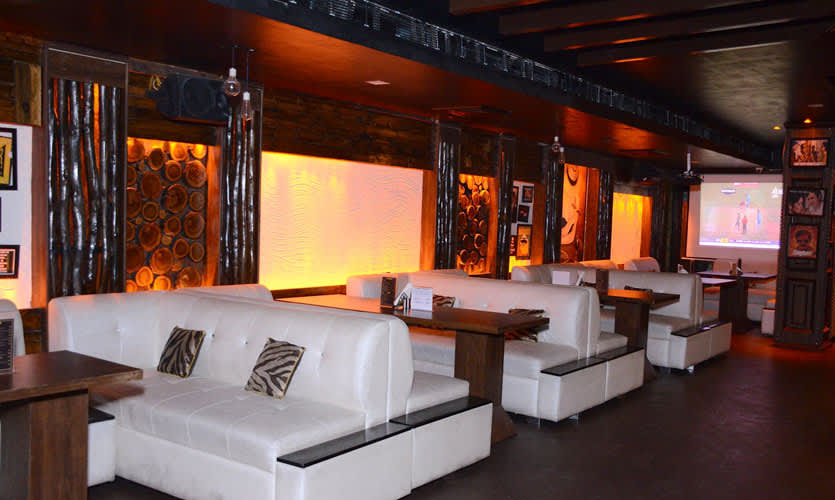 Every wall here has been designed to make sure you relive all your favourite Bollywood memories; the U/A certificate above the bar area is a nice touch. Bollywood Biistro serves up some delish North Indian, Mughlai, Chinese and Continental fare, so there's as much variety as a Friday night at the box office. Drop by for dinner after your next movie night!
Must Tries | Chicken Malai Tikka, Paneer Tikka, Banoffee Pie
Meal For Two | Rs. 1700
Box Office Cafe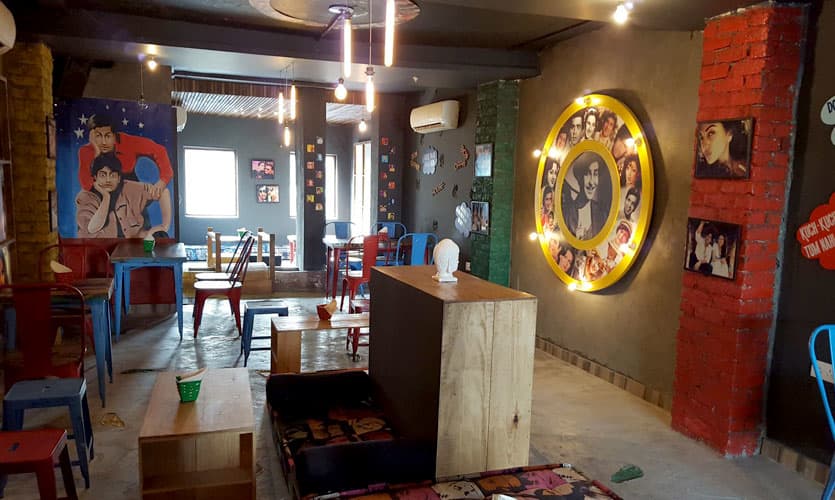 If you, like us, used to spend your lunch money on a black ticket and have 'tuitions' at the local theatre, then Box Office Café will bring those childhood memories right back with its pocket-friendly prices and animated DU crowd! The cafe has low-floor seating (synonymous with chai and Maggi) and a terrace section as well for your post work chilling scenes. See you there!
Must Tries | Szechwan Pepper Fish, Oreo Vanilla Shake, Crispy Corn Chaat
Meal For Two | Rs. 600
Filmy Cafe and Bar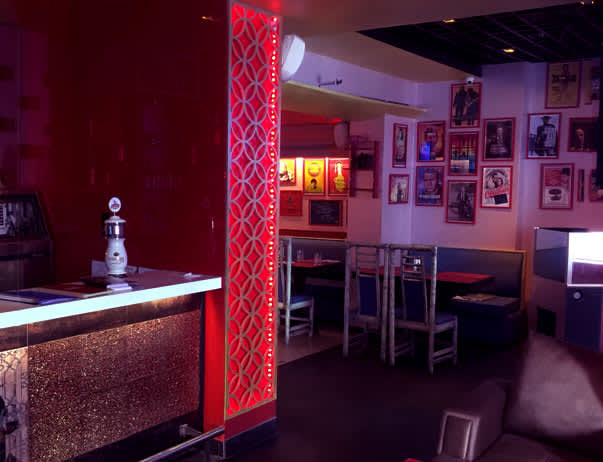 A Bollywood themed café inside a cineplex? Filmy Café and Bar is the Simran to PVR Plaza's Raj- just the right fit! You won't have to prowl for grub after the afternoon show, analyse your latest watch over some delish food, drinks and hookah- the recipe for a good time.  We bet the Broadway style logo will lure you right in!
Must Tries | Fish Fingers, Mirch Malai Seekh, Fried Chocolate Bars with Vanilla Ice Cream
Meal For Two | Rs. 1200
Thugs the Pub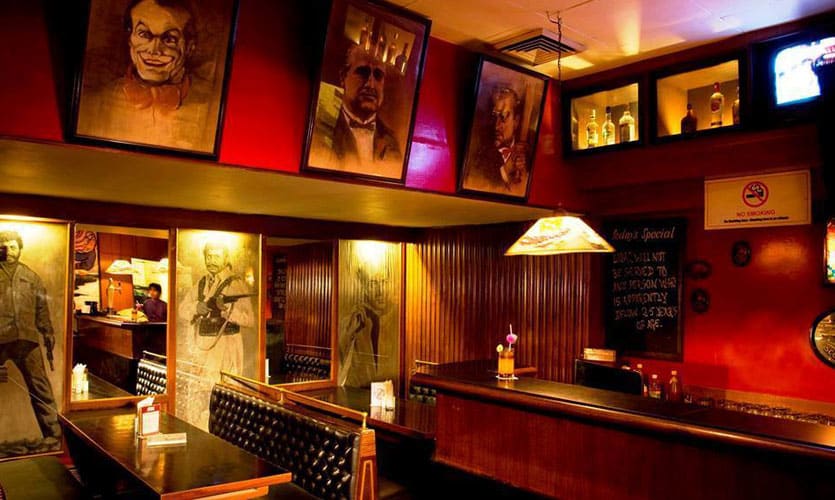 Step into Thugs and you'll find yourself in an 80s style villains' den offering the charm of an old-school pub with an imaginative menu (think cocktails like Mona Darling, Mogambo Margherita, Kaalia)! With mood lighting, economical rates and walls adorned with yesteryear Bollywood baddies that you loved to hate, Thugs is the perfect spot for unwinding with a quiet drink. Go Devdas!
Must Tries | Gazab Ka Tikka, Tangdi Kabab, cocktails
Meal For Two | Rs. 1100
The next time your paapi paet growls, you know where to head to feature in the perfect love story- food and films! Hit hai boss.