Delhi
A Spring in Every Step | 6 Must Visit Travel Spots For The Month of April
With March drawing to a close and the month of April staring at us ominously from the calendar on the wall, here are 5 destinations you need to hit up! All of these activities / spots come alive during the summery month of April and this is the best time for you to head on over - take a look!
1. White Water Rafting in Rishikesh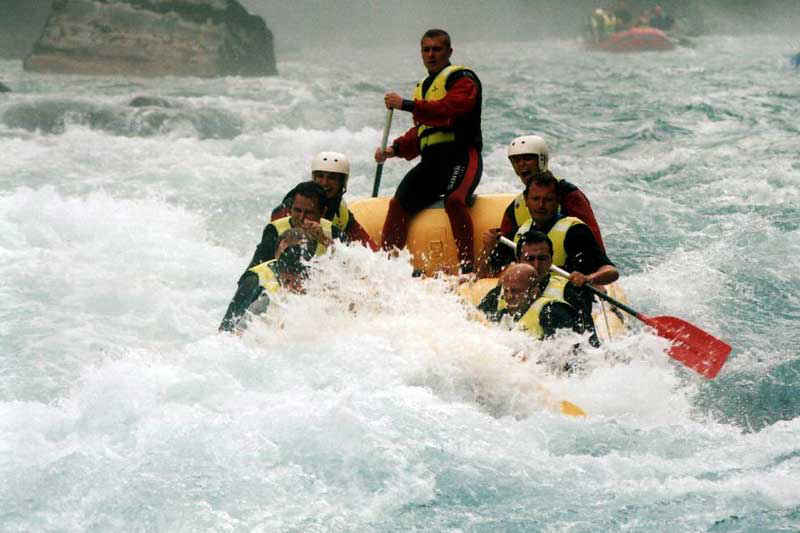 We all know that Rishikesh is a picturesque destination affording enchanting views throughout the year but White Water Rafting on the Ganges should be on everyone's bucket list when here! The best time for rafting is now, during the months of April and May which is why you need to head on over. Alternatively you could even go in for bungee jumping, try your hands at Kayaking, Cliff Jumping and Rock Climbing as well. 
Insider Tip | We recommend you not stay at the overcrowded Shivpuri area but instead head on up to Wanderlust Ganga Banks located in a small village called Kalthari (2 kms from Shivpuri). 
2. Head to the Ancient & Unexplored Malana in Manali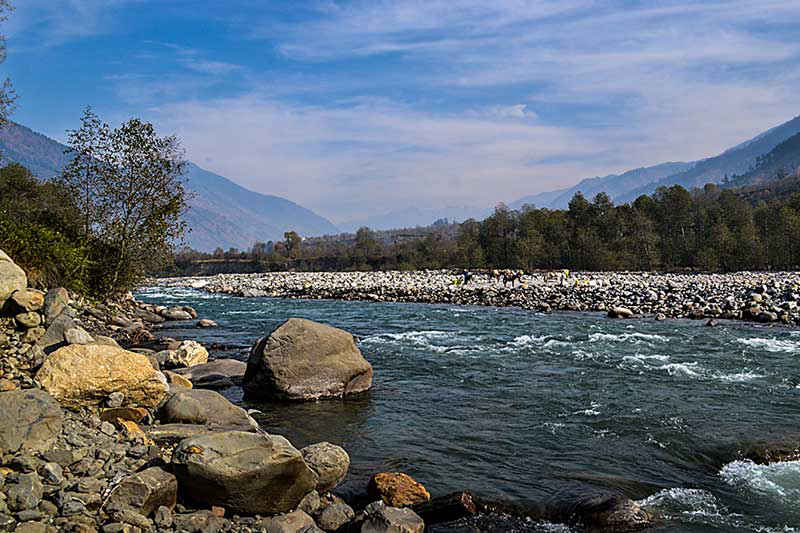 One of the most popular destinations for summer holidays in North India is Manali offering spectacular views, gurgling water streams and an array of mountain adventures. Malana is one of its lesser known gems - a quaint, serene hippie town in the outskirts and it serves as the base for gearing up for the trans Himalayan terrains and undertake trekking and road trips to Leh, Spiti and beyond. Manali is not extremely cold during this time of the year, enabling you to enjoy the place. 
Insider Tip | You'll find cafes serving authentic Israeli and European food here, however the best possible way to enjoy a meal here is with a local and enjoy a home cooked meal, so work on those social skills! 
3. Cultural Festivities in Assam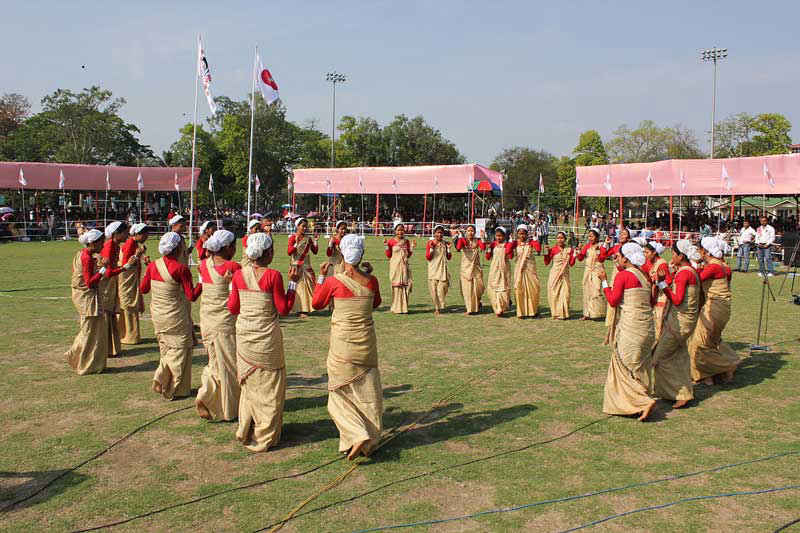 Bohag Bihu celebrated during mid-April is the most popular 7 day harvest festival which celebrates the onset of the Assamese New Year and along with it the coming of spring. You can expect a lot of celebrations including music, dance and lots of delicious food. Their special peetha (a sweet snack) is singularly unqiue, so pack an extra box for your friends and family sitting back home!
Insider Tip | To celebrate Bihu, celebrate at the following places - Bihutoli in Tinsukia, Duliajan, Chowkidingee Field, Sivsagar & Margherita.
4. Experience Kashmir in Full Bloom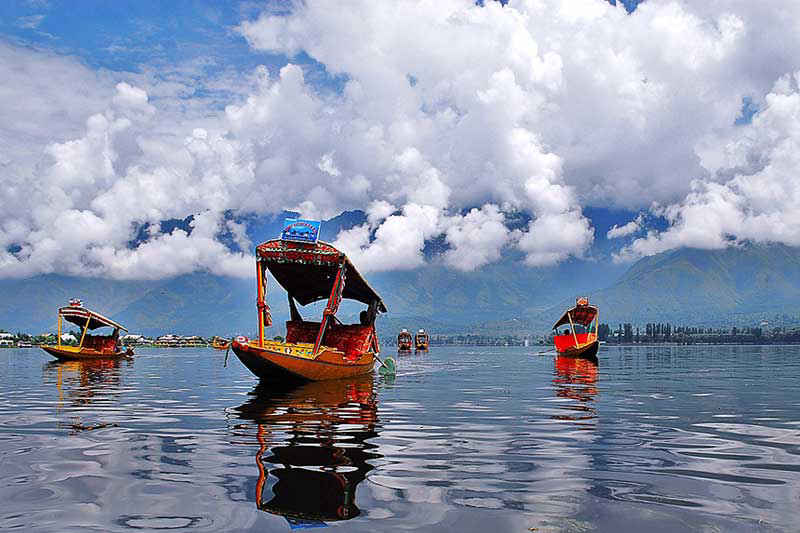 A list of summer destinations in India is never complete without the mention of the trio of Gulmarg, Srinagar and Pahalgam in Kashmir Valley. These 3 verdant paradises offer a tranquil retreat, lots of sightseeing activities and nature walks. The incredible flower beds, snow-clad peaks and those beautiful roads will take you to a whole different world. 
Whereas Shikara rides and visits to magnificent Mughal Gardens are the most popular things to do in Srinagar, it is the gondola ride to Khilanmarg that is one of the top things to do in Gulmarg. Pahalgam is all about bounties of nature. 
Insider Tip | Keep those fancy hotel rooms aside. Stay at a boat house at Dal Lake and wherever you go, prep up your bargaining skills! If you're a photography buff, you'll love blooming Kashmir.
5. Explore the Pristine Town of Lansdowne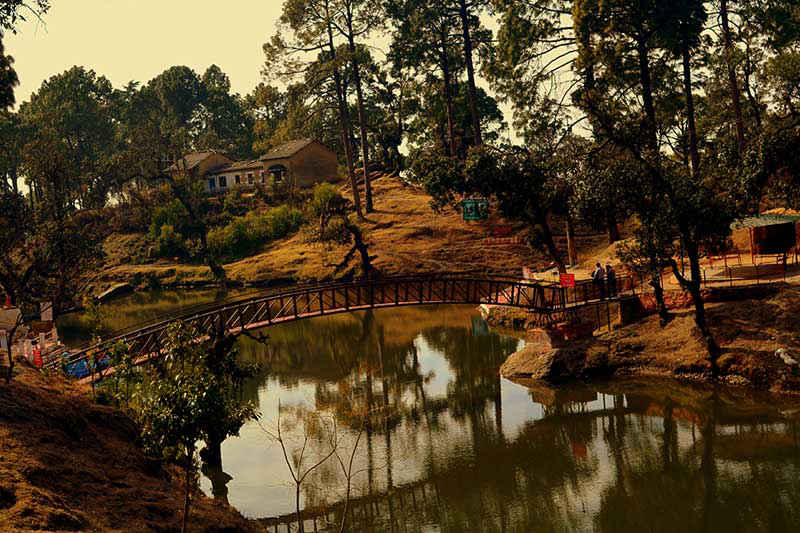 Tucked away in a remote corner of the Pauri Garhwal district of Uttarakhand, Lansdowne is one of the most picture-perfect weekend getaways near Delhi. Situated at an elevation of 1,700 m, this hilly town is nestled amongst evergreen pine and oak forests offering rugged, challenging terrains and a mesmeric view of the snow-capped peaks. You could take a stroll in the surrounding oak & pine forests, go for trekking, do bird watching, boating or simply do nothing!  
Insider Tip | Don't use your vehicle here at all. Opt to walk and you will end up bumping into quaint gems like temples, locked houses, churches, and little tea stalls. 
6. Celebrations Galore in Nagaland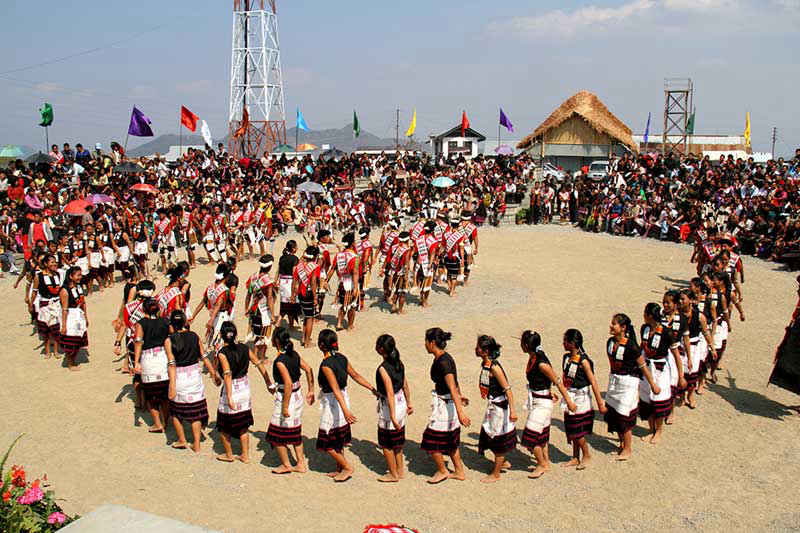 There are 16 major Naga tribes in this state, each having its own language and unique customs and traditions. Festivals are an essential and integral part of the social-cultural life of the Nagas; the Aoling Festival of the Konyak Tribe which takes place from the 1st - 6th April is a must attend, showcasing their unique tribal culture engaging dance, music, food, drinks, animal sacrifice and more being celebrated like it has been for centuries! 
Insider Tip | Don't forget to get souvenirs back home because you're not likely to find them anywhere else. Also, it's no secret that North East is house to the best of fashion, so shop your heart out!  
So what are you waiting for? Happy summer holidays!