Delhi
A Sneak Peek Of The 4 New Flavours Of MAGGI You'll Get To Sample For The 1st Time @ Masalas Of India
The good people at MAGGI recently sent us our very own customised box of MAGGI Masalas Of India - which had 4 new flavours of MAGGI which have been inspired from regional India cuisines and we LOVED 'em! MAGGI is something that's been a part of everyone's childhood.
Rubbing our hands gleefully and without further ado, let's get cracking on introducing you to your new fav flavours, shall we?! These new flavours are inspired from 4 regions of the country and are called - get this - Mumbaiya Chatak, Amritsari Achari, Super Chennai and Bengali Jhaal.
These new MAGGI flavours will be available at the upcoming regional food festival powered by MAGGI called Masalas Of India - Regional Cuisines Festival and the best bit is that with every entry band for the event, you'll get complimentary access to these new flavors! OMG! So guys, come down to Ansal Plaza this weekend and try these new flavours before anyone else.
Here, come take a sneak peek into these rad new flavours:
Mumbaiya Chatak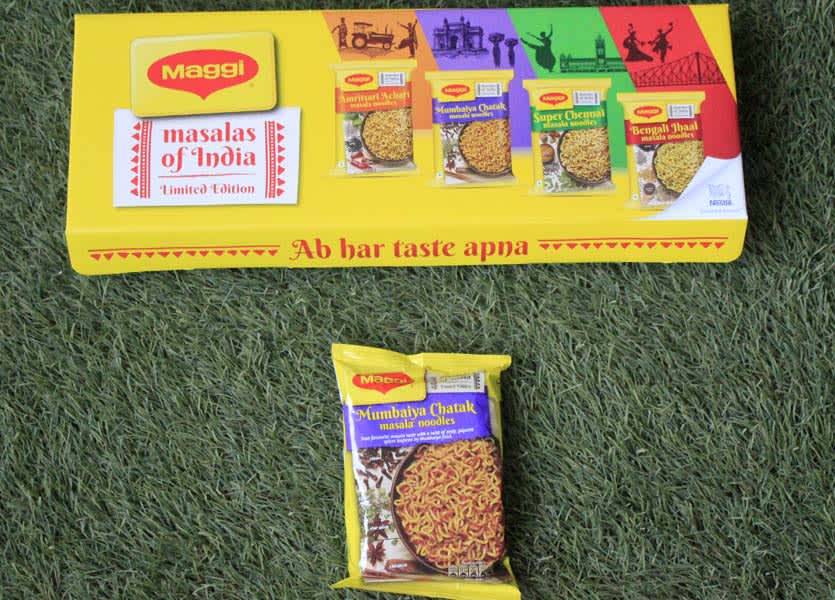 As the name suggests, this one was a chatak-matak flavourful concoction of cloves, kasturi methi, star anise and cinnamon. With balanced flavours and no one individual flavour overpowering the others, this one is for those who like their MAGGI with a little bit of chatak! 
Amritsari Achari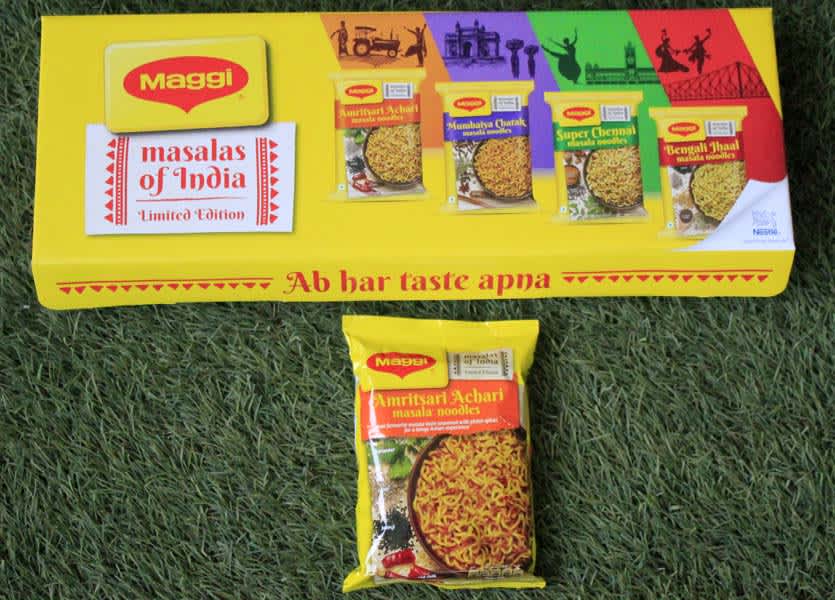 Imagine MAGGI tossed in zesty, masaledaar pickle, and Amritsari Achari is what you get! Tasting like actual pickle, this flavour is meant for those who love their food sweet and sour. Each and every bite of this had the flavours of coriander, cumin, kalonji and red chillies, all the ingredients that make for a perfect achaar, hence Amritsari Achari!
Super Chennai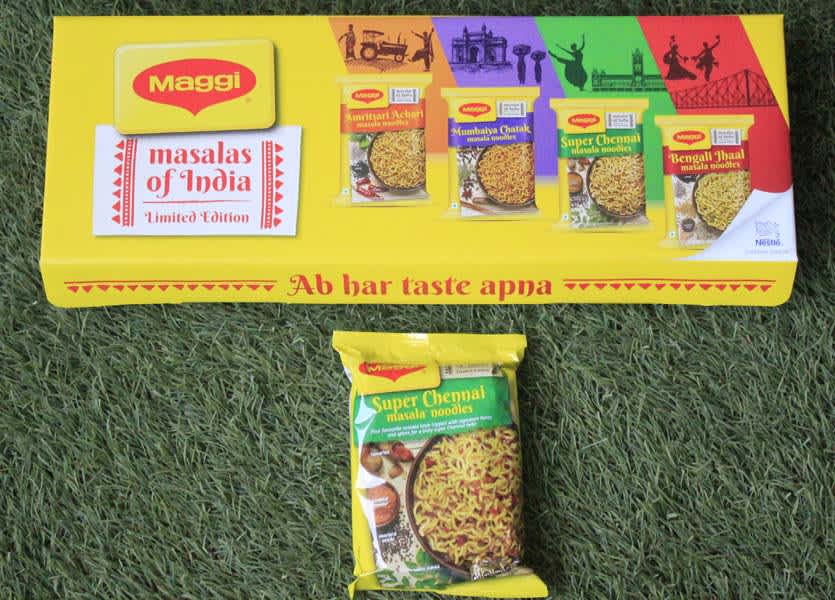 Zesty and lemon-y topped with mustard seeds, this MAGGI flavour tasted just like a South Indian speciality! Yep, something thoroughly novel and as yet untasted by your taste-buds. The goodness of tamarind, sambar powder, mustard seeds and curry leaves made a masala that required no alteration at all. If you're a South Indian cuisine lover, then this one is tailor-made for you! 
Bengali Jhaal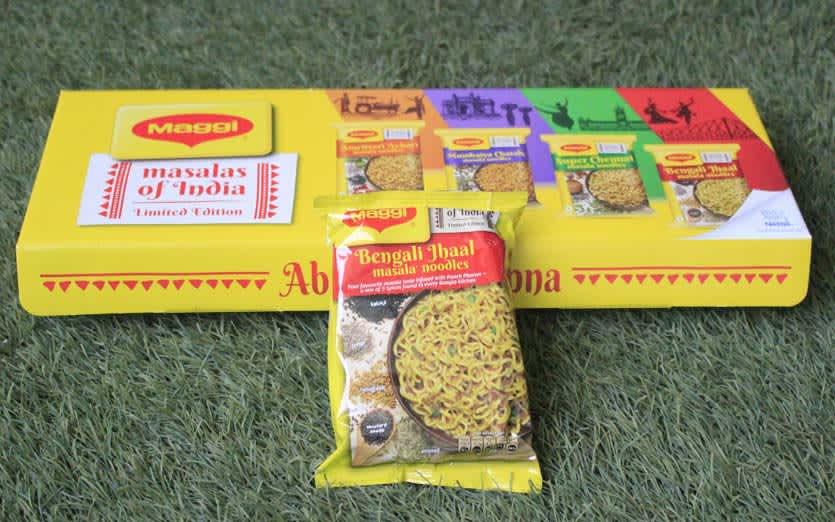 Since we ADORE spicy food, this one was a personal fav! Super duper spicy yet still not the level that would make you cry buckets of tears, Bengali Jhaal MAGGI gives you the authentic taste of panch phoran – a combination of 5 spices used in every Bangla kitchen. The masala in this one includes kalonji, cumin, fenugreek, mustard seeds and aniseed. With spiciness that'll wake all your senses, all spicy food lovers are totally gonna go crazy gorging on this one!
So Delhi and GoBuzzinga have joined hands for this awesome upcoming (it's this weekend y'all!) regional food festival called Masalas Of India - Regional Food Festival where you'll get unlimited complimentary samples of these four new flavours of MAGGI that'll get launched here for the very first time IN THE COUNTRY. All these masalas are packed with good and authentic flavours, so do check 'em out! 
Not only this, you'll also get to enjoy food from various regions far and wide like Naga, Goan, Maharashtrian, Punjabi and Kashmiri. Plus, beverages and music too will have a regional tadka to them *wide grins*. 
Mark it in your planners, 'cuz you've GOTTA attend this do! See ya there!
When | 29th & 30th April (Sat & Sun)
Where | Ansal Plaza, Hudco Place, Khel Gaon Marg
Timings | 4 - 11 PM
FB Event Deets | https://www.facebook.com/events/207984243031683/