Delhi
A Slice of Inspiration From Sumit Saurabh, Fashion Designer And Founder of Desizn Circle & antarDESI
A knowledge craver. A passionate photographer. A creative head. Students' literal Guru & the man who hasn't taken a day off in the last 9 years and who's a passionate dog lover. Sumit Saurabh, is one of a kind! Read on for some inspiration.
After graduating from NIFT, how did the fashion industry treat you?
Like any other grad student, I had my own dreams to conquer the fashion industry. But it's 'life' as you know it. Nothing comes easy. I was living on a hand-to-mouth budget back then, so I started pursuing photography and teaching, to raise funds for antarDESI's setup. Though I didn't get any sponsors in my early days, after a few years 'Safar-e-zaika' contacted me for my culinary pictures, and that's how it all began! My first exhibition was 'Cycle ki Sawari' and then another in Indian Habitat Centre in 2011 which was a massive success. In the meanwhile, I was funding antarDESI essentials with my income from photography and teaching.
Take us back to the commencement of your brand, antarDESI.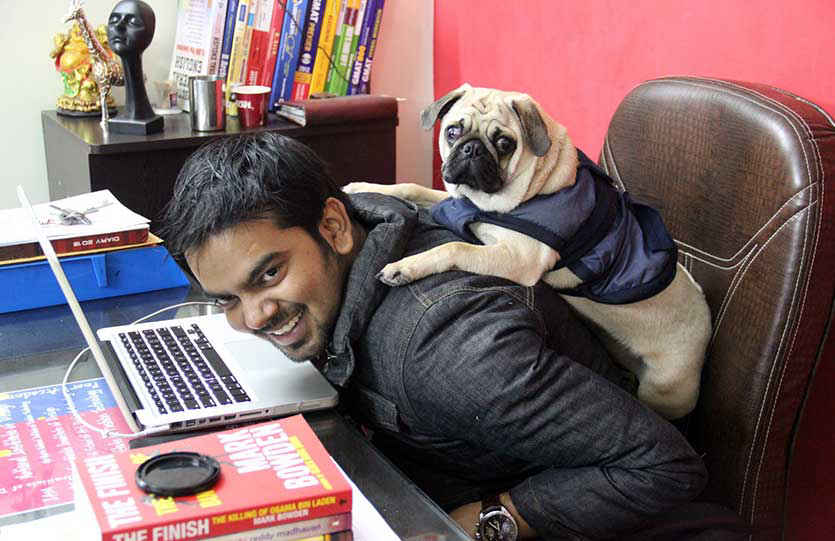 In 2009, me and my friend, Manish Tripathi, used to get second hand equipment to establish our setup for the brand. The initial years were full of real struggle partially because it was 2009 (recession time) which affected the fashion industry the most. And partly because we did not have any funds or funders. Gradually, when we started pooling in resources, it expanded. And today we have an elite clientele.
What lead you to choose a unique name, 'antarDESI' for your label?
'AntarDesi' is the name of an elite postcard. We endeavored to deliver the best quality products at people's doorstep, just like a postcard. Hence, the name just clicked.
What makes your label unique?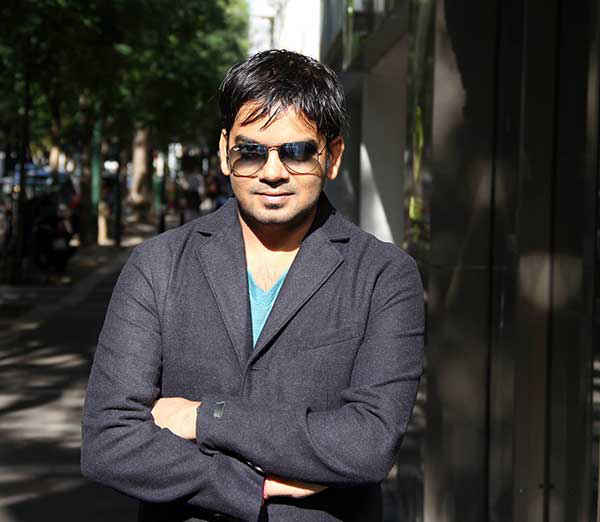 We cater to the individual needs of our customers. Instead of selling clothes direct off the shelf, we customize them. Also, we train a lot of budding designers, providing them with a platform to discover their talents and learn from us.
Who is your inspiration behind all your work?
I've seen my parents work really hard when I was young. At a very young age in my life, I had learnt from them that worthy things don't come easy. They have been my prime inspiration. Also, I draw inspiration from everyone I can; even a rickshaw puller and chai-walla inspires me!
What advice would you like to give to budding fashion entrepreneurs?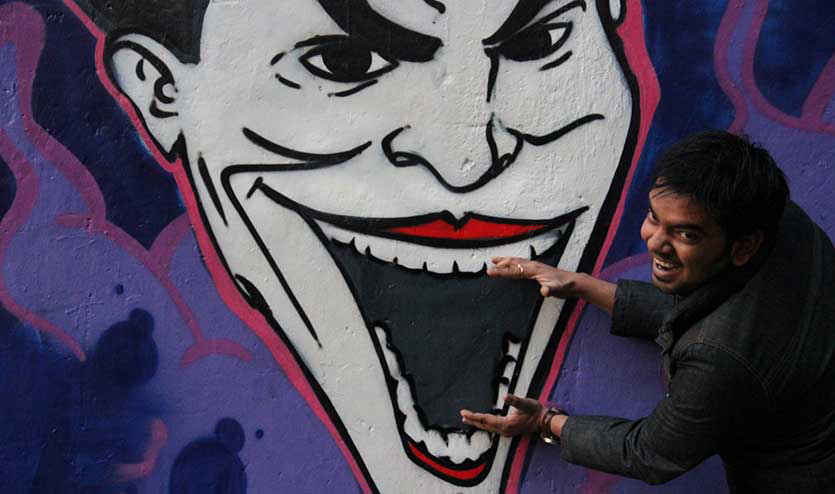 I don't consider myself in a position to give advice to anyone but here's a little one. Come what may, never cease to follow your dreams! Doesn't matter if you're going at a snail's pace. In fact, slow is good. Skipping to success fast will keep you away from the chance to learn from your failures and struggles. And never, at any point, compromise your ethics for the same. Go slow but go ethical!
What according to you makes Delhi, So Delhi?
For me, the defining aspect of Delhi are its people and the freedom they have. If you go to Mumbai, you will see Maharashtrian people mostly, but Delhi is brimming with people from all over the globe. And the freedom that these people possess is amazing. Freedom to practice what they want. Freedom to live. Delhi is the epitome of unity in diversity!
It's bracing to see that such a successful man is so down-to-earth and inspiring. Wishing you more and more success Sumit!