Delhi
A Simple & Serene Place Of Worship: Talking About The Mazaar Of Hazrat Khwaja Moinuddin Chisti
It's not large and imposing but is a simple, secluded and serene place of worship. The Mazaar and Dargah of Hazrat Khwaja Moinuddin Chisti is at least 800 years old, as proclaimed by the caretaker. The building does look like a pretty new construction though, and it might have been built over the actual grave of the Sufi saint from the 13th century, who was known for his generosity.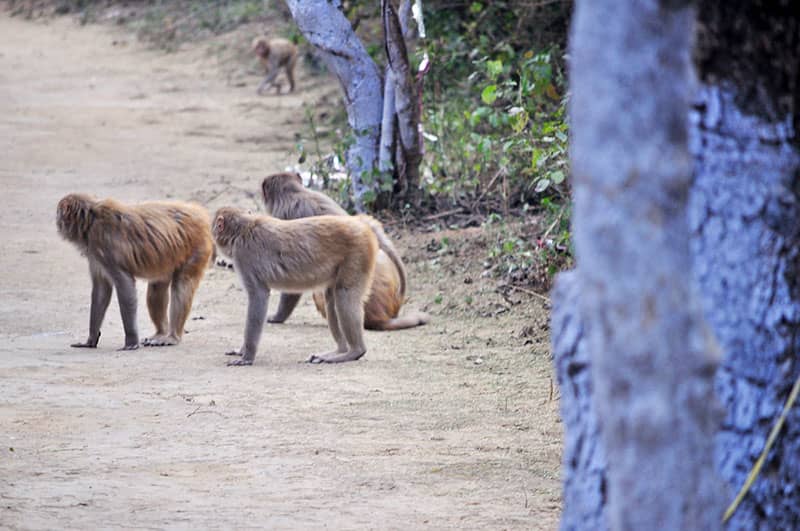 According to legend, he used to help everyone, which is why disciples and devotees still come to visit him. They not only pay their respects, but also talk with the current custodian about their lives and problems and of course every visitor gets a piece of 'prasad' in the form of sweets.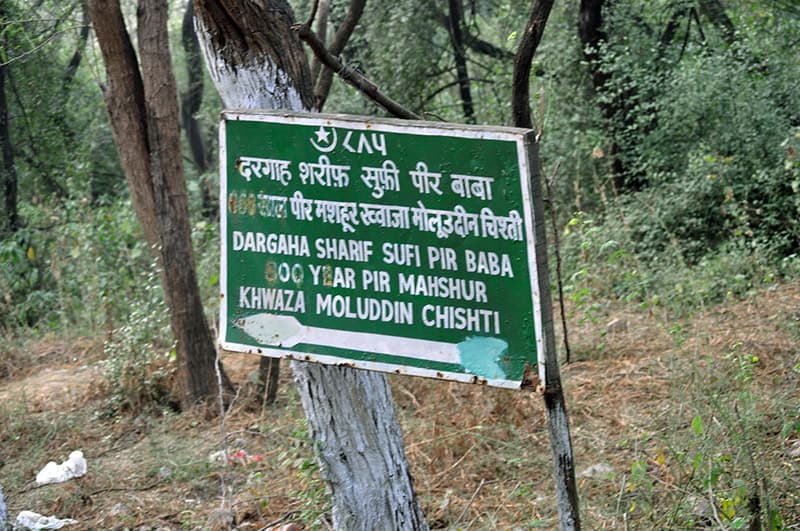 There are a couple of other graves, too, within the same compound which apparently belong to other relatives of the saint. Colourful pieces of cloth tied around the trees and the white and green design of the building lends it the quintessential look of a dargah.
A Kingdom Of Monkeys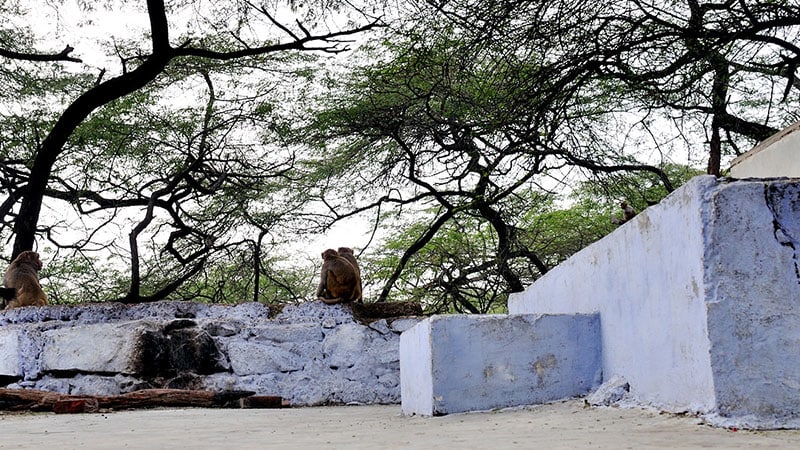 The entire compound is filled with monkeys roaming around the compound freely, jumping from one tree to another. They are generally harmless and are attracted by the food offerings that are brought by the visitors of the dargah. You can photograph them but do not try to get too close or try to irritate them, especially the ones with young offsprings. 
Things To Keep In Mind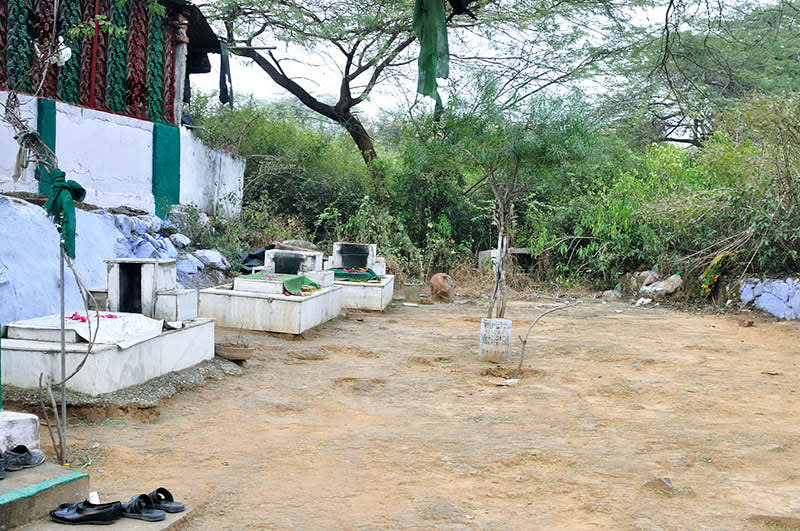 As expected, you have to remove your shoes at the steps and wash your hands before reaching the main compound. Plastic skullcaps are kept in front of the main sanctum which you are supposed to wear before going inside, as a sign of respect. You can return them on your way out. There is a donation box inside and you can choose to donate a small amount for the maintenance of the place; but this is completely voluntary.
Also, do keep in mind that Thursdays are important here just like at any other dargah, and it receives more visitors and also remains open for a longer duration but if you prefer fewer crowds, you may opt to visit it some other day.
How To Reach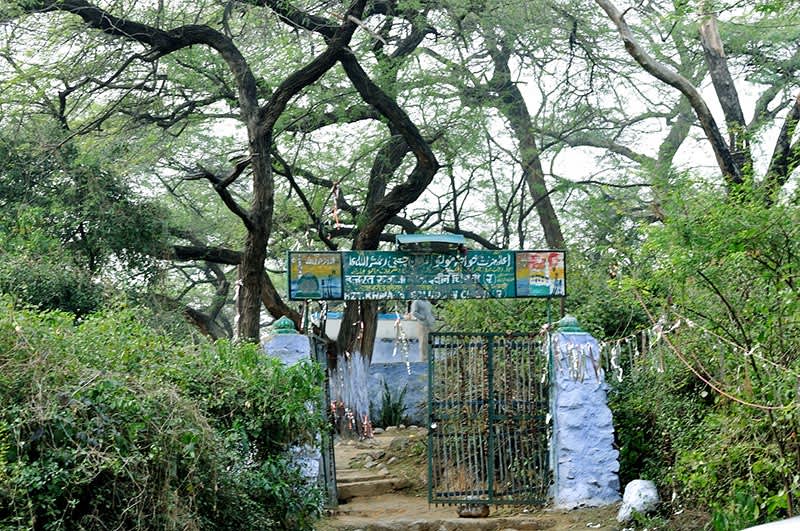 The Mazaar of Moinuddin Chisti is located inside the Delhi Ridge forest and is near the Delhi Earth Station and Malcha Mahal. The easiest way to reach it is to take an auto rickshaw from Race Course Metro Station and reach Malcha Marg, which eventually takes you to Sardar Patel Marg. 
The area just on the other side of the forest is lined with posh hotels and government establishments. You need to locate the signboard for Delhi Earth Station and then keep walking through the narrow and secluded road through the jungle that takes you to an entirely different world, away from the city just after a few minutes of walk - come on by sometime!
Location | Near Delhi Earth Station, Bistdari Road, Sardar Patel Marg