Delhi
A September to Remember | Have You Tried These Newly Opened Eateries in Delhi?
September was ripe with many exciting, new and brimming eateries, bars and lounges that  got us gorging like never before! Here's the mixed bag of treats that Delhi witnessed this month - go check into them and tell us which one you loved best! Happy eating!!
1. Al Jawahar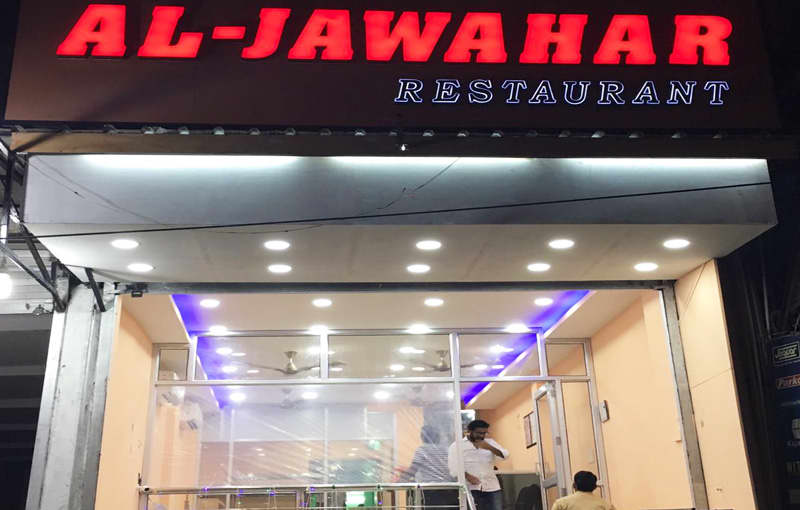 Now you can revel in some desi Mughlai delights 'cause Al Jawahar the star of Jama Masjid just set up shop in Kotla with around a 40 seater capacity. From a menu that is essentially Mughlai, we absolutely swear by Chicken Qorma, Badam Pasanda, Nihari, Palak Gosht to name a few dishes. Veg-sters get to relish their Dal Makhani & Malai Kofta etc. A meal for two can be easily managed within Rs 550. 
Location | 512, Wazir Nagar, Kotla Mubarakpur, Bhishma Pitamah Road
2. Naturals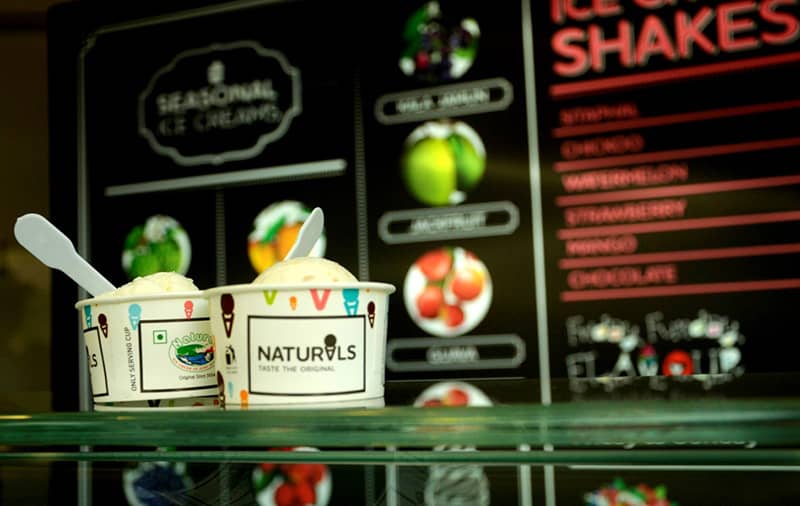 A favourite among the kids and aged alike, Naturals Ice cream needs little introduction in Delhi. Made from fresh fruits and loads of love these ice creams come in flavours dancing around traditional Chocolate to variants like Chikoo, Sitaphal and Tender Coconut. A new store in Hauz Khaz is just another attempt by the brand to seize the day. Wondering what's so special about this newbie? Well, we hope creative new flavours like  Guava Apricot, Watermelon Ginger and Pineapple with Cherry and Gajar Halwa count! Their Ice Creams cost  around Rs 60-120. 
Location | G 1, Ground Floor, Opposite Aurobindo Market, Hauz Khas
3. Social Cyberhub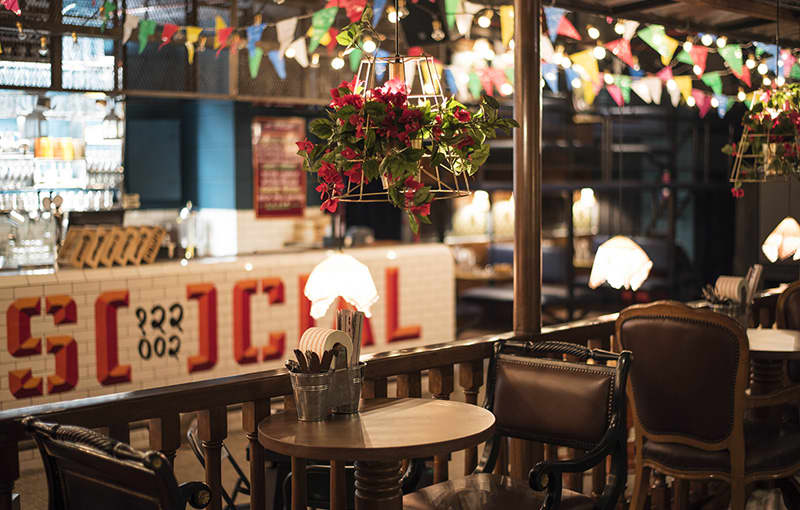 Straight from the streets of Mumbai, Social in Cyber Hub has a vibe that will keep you coming back with its chawl like setting. You'll find everything from tiny rooms decorated with beds, foldable study tables, balconies, old briefcases, radios and black and white television sets besides so much more. The bar looks like a desi liquor shop. For a menu that serves Continental, American, Asian and North Indian food, The Fully Loaded Nachos, Double Grilled Naga Chilli Cheese Toast and Ramesh & Suresh outdo themselves. A meal for two costs Rs 1600 here. 
Location | Cyber Hub, DLF Cyber City, Gurgaon
4. Wai Wai City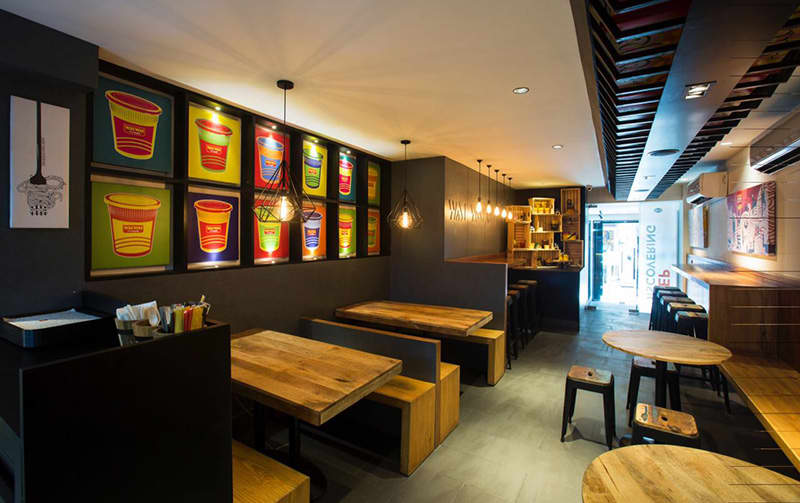 A perfect place to enjoy a casual night out with family and friends, Wai Wai City is your go to place for all things Wai Wai at HKV. Fine lined interiors, bright hues and pocket friendly pricing makes the whole dining experience all the more appetising. The menu offers a range of interesting and lip smacking twist to Wai Wai, boasting of its versatility factor.  We would vouch for the Bang Bang Roasted Noodles with Szechuan Sauce, Bangkok Express– Crunchy Noodles with Thai Holy Basil Sauce and Piro Hero– Classic Noodle with Spicy Kung Pao Sauce. A meal for two will cost around Rs 400 here. 
Location | 29, Ground Floor, Hauz Khas Village
5. Spicy Duck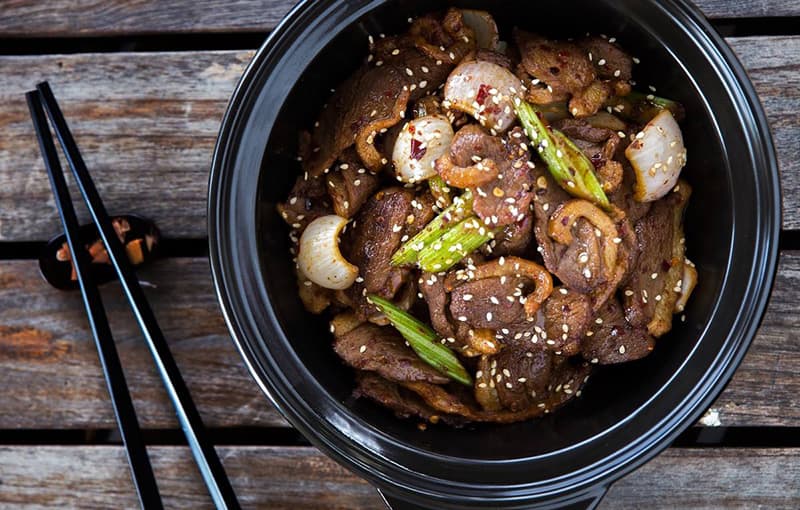 Replacing Blue Ginger close at heels is the Spicy Duck restaurant at the Taj Palace in Chanakyapuri. The interiors remain majestic as ever and is quite a luxurious experience. The menu too is strictly Asian of which we can swear by their Wok-fried Sliced Pork with Chilli Bean; Prawn Stir-fried Preserved Chilli garlic, Braised Eggplant, Wild Mushroom in Dou Ban Sauce. A meal for two can be wrapped up within Rs 4000. 
Location | Taj Palace Hotel, Diplomatic Enclave, Chanakyapuri
6. Big Chill Cakery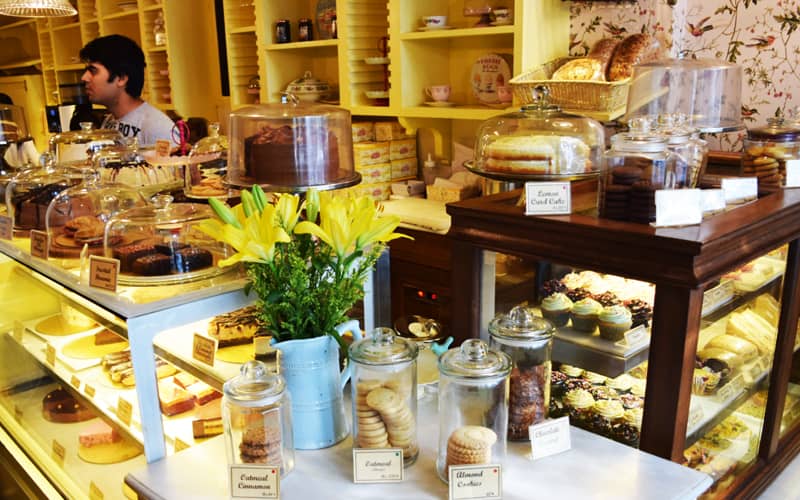 Residents of Noida get their fair chance to binge on some fabulous cakes, cupcakes, mousses and other fancy sweat meats thanks to the new Big Chill Cakery outlet in Mall of India. The outlet is all english vintage off white, baby pink and baby blue with a small seating section for some immediate hunger gratification. We make way for their Blueberry Cheesecake straightway, always. A small dessert experience for two here will cost you around Rs 700. 
Location | DLF Mall of India, Noida
7. The Luggage Room
Curated with 'baggage' as its paramount theme; the Luggage Room has stationed itself at the outskirts of Connaught Place and is more that ready to stock you in. Talking of the theme, they surely take it seriously by replacing faux trunks for tables and the bar top and serving food in vintage briefcase like trays. The vast menu serves North Indian, Continental and Fast Food here of which we fell for Mexico Jalapeno Paneer Tikka. A meal for two costs Rs 1500 here.
Location |  M-39, Connaught Place, Outer Circle
8. Prankster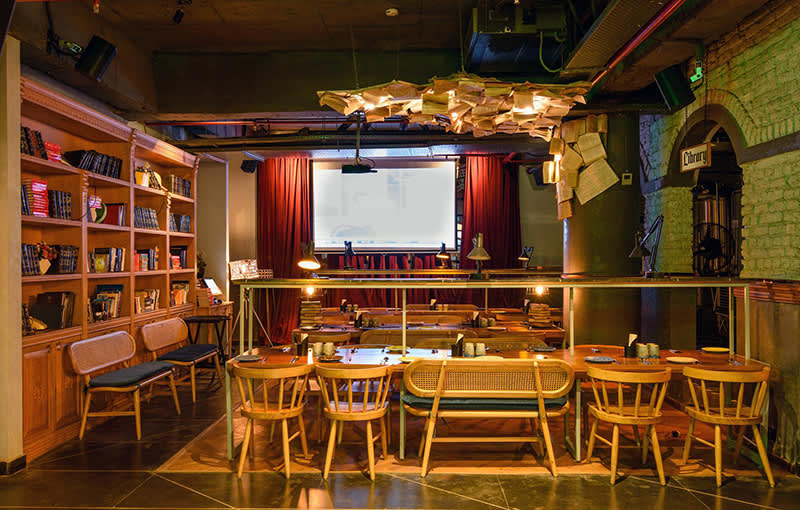 Time to relive those college days with a lavish line up of things that take you down the memory lane at Prankster. Spread over a sprawling 10,000 square feet the space is cut out like a college campus only quirkier. With areas like an eye candy library, innovative mixology laboratory that allows you to experiment with your cocktails, classroom section, chirpy canteen, parking with scooter seating and probably a 1000 more options to explore Prankster surely knows how to get the adolescent in us hooked. A "nostalgic progressive" themed menu comes decked with options that take you back again with a modern twist to age old common Indian food. Flat Gappe, Sambhar Cappuccino, Dahi Bhalla Ice Cream and Textures of Jalebi with in house Saffron Ice Cream among many others make the list of our favourites endless. A meal for two here is Rs 1500. 
Location |  Site 8-10, Sector 29, Gurgaon
9. The Heroes Bistro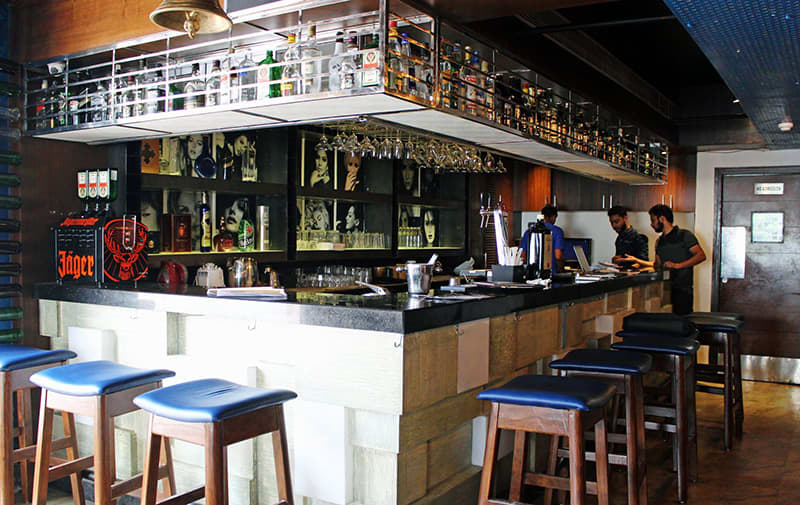 Another chevalier to champion the night-out scene of the ostentation neighbourhood of GK-II;' The Heroes Bistro' is up with its quirk factor! Situated sturdily on the 3rd floor, an elevator ride will lead you to a dimly lit place with black and white walls done with caricatures and other art work. To add to the ambience are red couches and cane chairs that offer a low comfy seating and the alfresco setting is mesmerising here. The place serves continental delights of which Manchow Soup and Hot n Sour Soup earned our distinct accolade. Wrap up a meal for two here within Rs 850 here.
Location | M-13, 2nd Floor, M Block Market, GK 2
10. Rooftop Cafe, Serendipity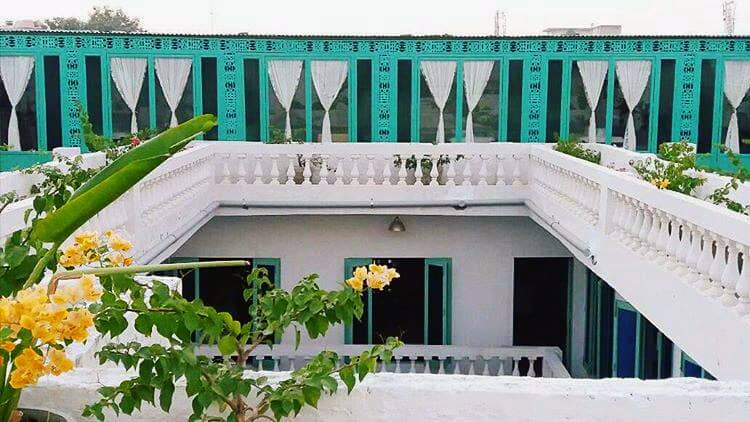 A perfect reason to drive you out of the crazy maze called Delhi, Rooftop Cafe Serendipity located mystically in the narrow lanes of Jonapur village adjacent to the city is an eatery paired with a concept store selling home decor and lifestyle items. The cafe is situated in a restored haveli of Mehrauli and the setting is mesmerising. Being a rooftop the cafe treats you to sunsets, soft breeze and natural beauty of greenery and fauna. The menu serves typical cafe food of which home-baked carrot cake and chocolate mousse is more than comforting. A meal for two costs Rs 900 here. 
Location | 238/4, Jonapur, Mandi Road, Chhatarpur
11. The Beer Cafe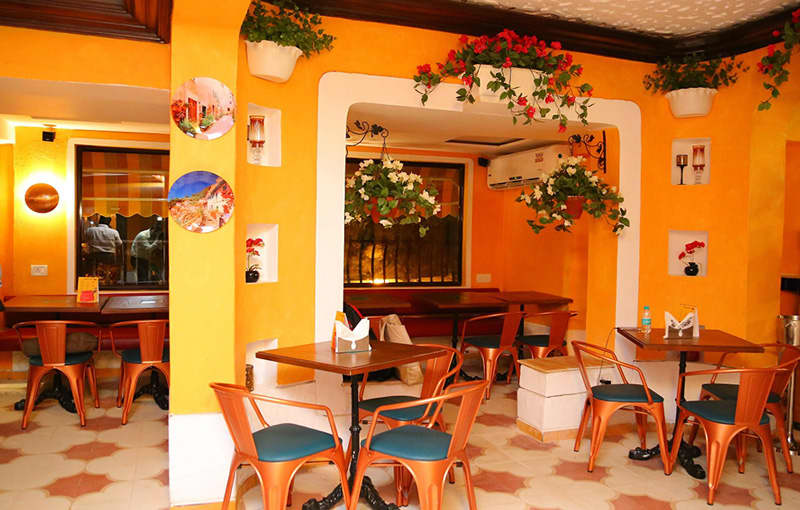 With a mighty 35th outlet in the Khan Market area and a theme which reeks of Spain, Beer Cafe has done it yet again. A chirpy ambience all yellow and blue makes for a perfect space to let your hair down after a gruelling day of work. In addition to the usual Beer Cafe menu they have introduced specialties from Spain like Patatas Bravas; Pollo al Ajillo, Gambas al Ajillo, Tapas, Paella and Empanadas, to complement the theme of the outlet. A compelling assortment of red and white wines from Italy, Chile and Argentina is another feather in their cap. A meal for two can be wrapped up within Rs 1,250
Location | Middle Lane, Khan Market
12. Desi Vibes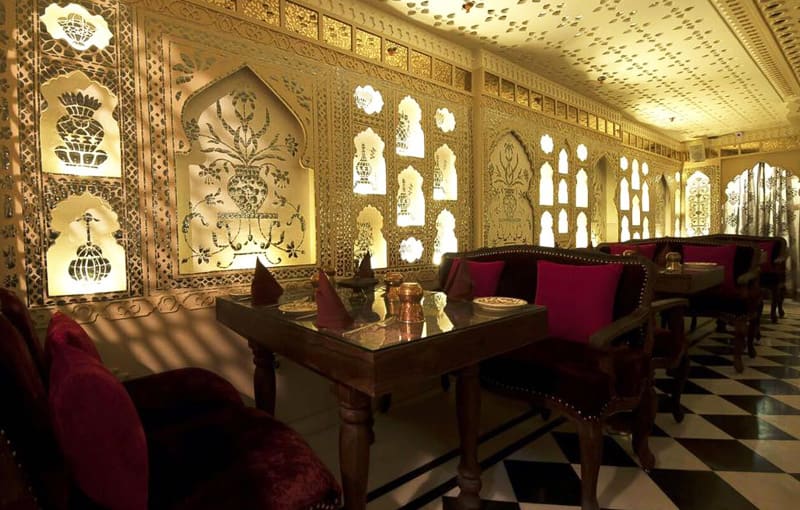 Buckle up for a desi Indian binge adventure with Desi Vibe making itself visible in the Def Col neighbourhood. Set to take inspiration from rustic indian decor theme, all earthy mixed with opulence of mughal designstyles the ambience is interesting. The menu serves Indian dhaba food with no twist whatsoever, but with flavours that will bring you back time and again.  We say feast on their bharwan tandoori tangri and Tadka dal (or Dal Punjabi). A meal for two costs Rs 1,600.
Location |  Shop 7, Defence Colony Main Market
13. Cafe Befikre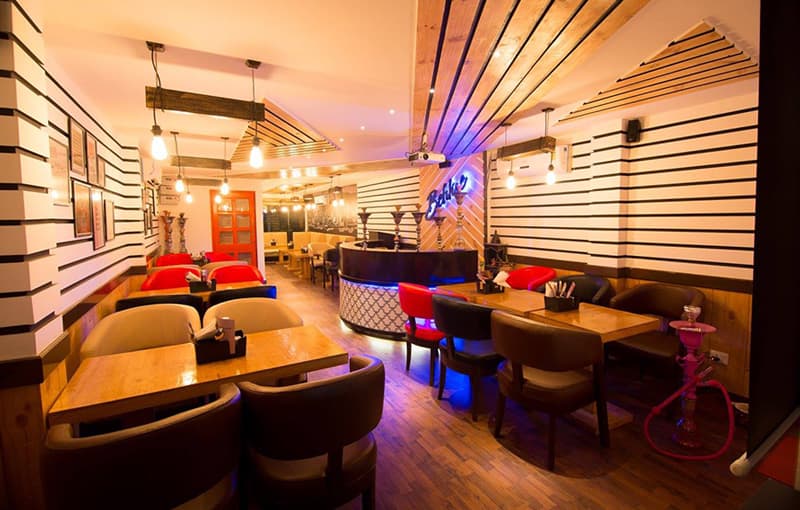 A fresh new offering from the foodie's haven Satya Niketan, Cafe Befikre lives up to its name with a fresh ambience that's light hearted yet fancy and a menu that serves Chinese and continental delicacies. Do hog on their Broccoli and Cheese Soup, Falafel & Cheese Steaks etc. They also have some really cool deals on offer like if you order for a minimum of 799 bucks then you get a sheesha free! Now that's an offer we just can't refuse! A meal for two costs around Rs 600 here. 
Location | 289, 1st Floor, Satyaniketan
14. Drinks at Stake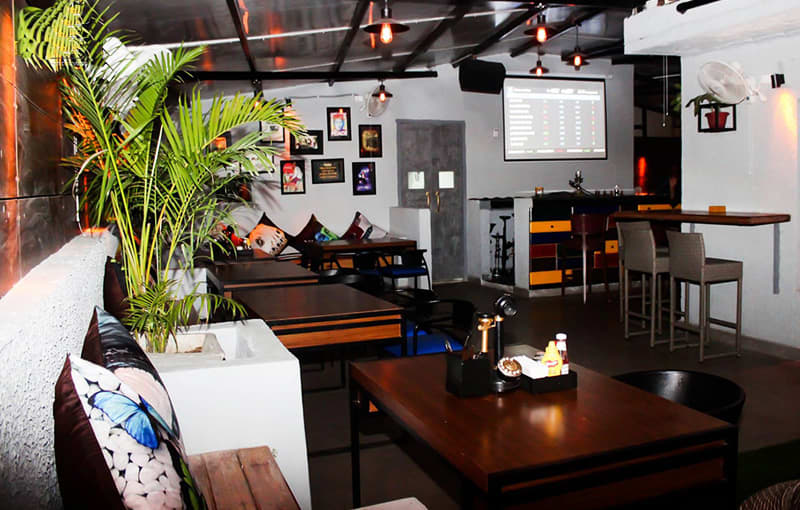 With an ambience to generate a typical 'wow' reaction and themed like a stock exchange, Drinks at Stake is a must visit. Situated at the fourth floor, the interiors at one side are dictated by a large electronic display board that display the rates of the drink going up and down constantly and the other section is offic-y of sorts. The menu comes decked with options that hail from North Indian, Chinese, Italian and Continental inspirations. Mumbaiya Peri Peri Bhel with a fusion, Tabbouleh Salad with a hint of Parsley, Chicken Schnitzel and Chicken Sword Tikka stole our heart here. A meal for two costs around Rs 1200 here. 
Location | 26, 3rd Floor, Club Road, Punjabi Bagh
15. Bun Intended
What could be better than an assortment of a succulent patty, soft bun, some fries and sauce keeping them company; to satiate those late night hunger pangs? Nothing we suppose. Packed in a plush fashion these king-size portioned burgers from Bun Intended are ruling the hearts of south delhi-ites so much so that they came up with a second delivery only outlet in Vasant Kunj, that serves from 7PM to 4 AM. A menu that hosts 15 non-veg and 5 veg burgers also comes with an option of creating your own burger from the scratch. You can also choose from a range of salads, sides, dips, milkshakes, cakes and wraps. Their Lamb of God's and Cajun Crispy Chicken burgers have us smitten, with Peri Peri Fries to die for! Cost for two will be around a modest Rs 850.
Order Up in Vasant Kunj | +91 9811 046 175
16. Baking Bad  
With its clubbing and party culture on an upsurge, the city of late has been a fine late night epicure. The exact reason why the God of Pizza decided to bless Gurgaon with its very own branch of Baking Bad after GK; a fairly new offering on capital's pizza circuit. Wood fired bases, topped with flavorful sauces, exotic toppings and aromatic seasoning these pizzas nourish the senses of smell, sight and taste all at once. Apart from a wide range of pizzas the menu offers sliders, dips, small plates, milkshakes, coolers and desserts as well. Heisenberg and The Acropolis is our seasoned favourite but you also have the option of creating your own pizza. A meal for two will cost Rs 1000 here. 
Order Up in GTown | +91 9811 477 627
Gorge away!