Delhi
A Rambling Gab Session With The Dynamic Director of Chilsag Entertainment Network - Sachin Gupta
With the motto to enhance the quality of theatre in India, Mr. Sachin Gupta has been showering the theatre industry with a number of meaningful productions. With more than a hundred stage shows and lots of Bollywood feature films under his belt, his efforts have earned admiration even on international platforms. Read on!
Your company has flourished steadily in the 13 years since its inception. What was your main target when you started?
The company started its journey in 2003 with an objective to provide a platform to talented artists. We started in an era which did not have advancements in technology like social media, so it was an important platform to uplift new ideas in the industry. Basically, Indian theatre lacks original content, which we tried to fulfill by our productions.
Your venture Chilsag Chillies is said to have changed the face of Indian theatre. Is there a particular set of issues you keep in mind while working on your productions?
Most of our productions carry a message, but at the end of the day we have to take care of the entertainment being served up as well. We intend to bring change in society with the most powerful medium of theatre, but at the same time we have to take care of every aspect. We have been indulging in comedy satires and fiction ever since we started.
Through your entire journey in the theatre industry, have you noticed an increase in the interests of Delhiites towards this field?
Obviously in today's world of social media, youngsters are very attracted towards this field. But it seems that people in India don't have that respect for theatre. Even in Delhi, theatre is a status symbol among most of the youngsters and for most of them, it is a hobby. Whereas theatre actually requires passion, discipline and seriousness towards it. Theatre has always been a magnificent field worldwide, and it should be treated the same way here.
Being a recipient of the National Award 'Natya Bhushan' and as director of offbeat Bollywood movies, do you feel it's wise to take up theatre as a primary career option?
As far as you are passionate about something, don't give it a second thought! You can definitely see a rich career in theatre as it is very diversified in comparison with other fields. It is not that easy to make it a full-time career because it requires steely, strong dedication to be an artist. It all depends on you and which field of theatre you want to set foot in. You can be a producer, a director, an actor, a writer or even a makeup artist. Recently, CBSE has introduced theatre as a subject in schools which is again an employment opportunity for artists.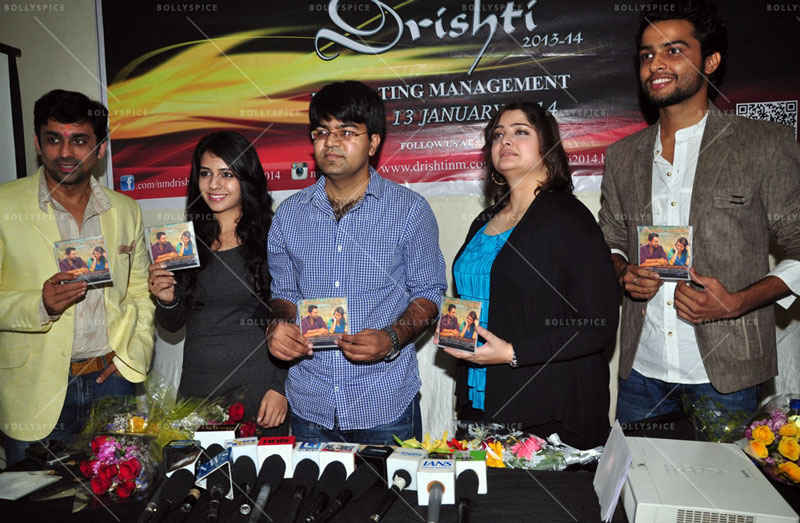 What's your aim behind launching a theatre magazine?
It is an exclusive online portal to highlight the achievements of different artists all across the globe. There are many people who have a negative image for this field. Though we respect their views, but it's quite important to unfold positivity in the minds of others. The idea is a big source of motivation for the aspirants in this industry.
Do you think that Delhi has ample opportunities for budding actors and directors?
Definitely! There are so many theatre groups in Delhi with so many auditoriums. It's even being included as a subject in schools. I can see a bright future for this field in the capital. All we want is some respect and dedication towards it.

Which are your favorite auditoriums to perform in Delhi?
I consider Shri Ram Centre as the best auditorium in the city because of its theatre-centric design. Others include LTG, Stein Auditorium and Siri Fort Auditorium, which are truly worth performing at!
What according to you makes Delhi, 'So Delhi'?
Delhi makes everyone feel at home! No matter which part of the country you're from, Delhi is much more welcoming to everyone as compared to other cities. And obviously the food! You can never  find a replica of Paranthe Wali Gali in the entire world. For me, it's the food that makes me a proud Delhiite.
Follow Them on Their Website | http://www.chilsag.com/
Check Out Their FB Page | https://goo.gl/KjKY61