Delhi
Walk Through The Remnants Of The Bygone Era Nestled Alongside This Placid Lake In Hauz Khas
A water reservoir or water tank for the Siri complex was what prompted Allauddin Khilji to build a water that sparked the architecture around present day Hauz Khas Village in South Delhi - conceived in the 1980s as a posh residential and commercial area, and today, a repository of alternative fashion, art and food.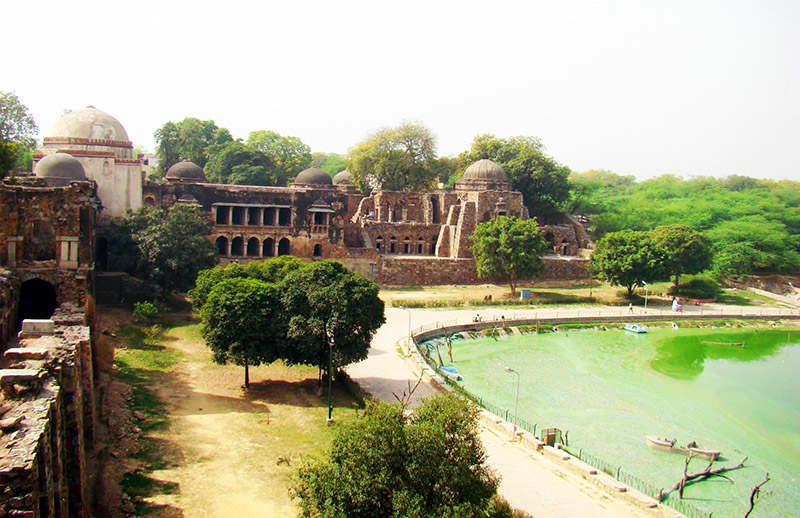 The reservoir or water tank was silted during Firoz Shah Tughlaq's time. An L-shaped complex mushroomed around the area, primarily consisting of a madrasa (the traditional Islamic centre of learning); dotted by chattris or pavilions in the North; and Firoz Shah's tomb which stands in the centre of the entire congregation. 
The Madrasa And Mosque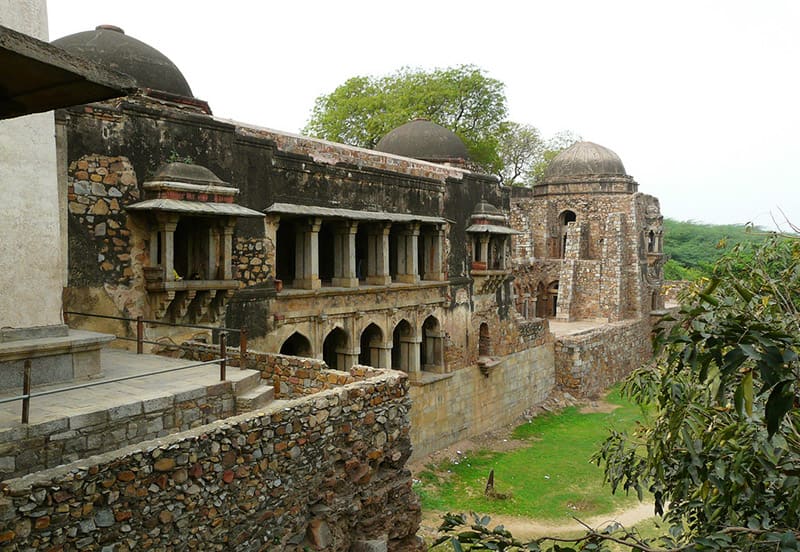 The madrasa and the mosque stand on two levels in an L-shaped structure, unique to its time which was a method used to preserve the contiguity. Small-domed arches provide the connecting path between the two vertices and the construction overlooked the surrounding village of Tarababad, translating to 'the city of joy'. The Northern end houses a small mosque, the walls of the Qibla (direction of Mecca) made so as to be visible from the reservoir. 
The entry gate presents three-domed pavilions, a haunt of voracious newspaper readers these days. Perceived to be possible graves owing to the intricacy of the carvings, they are raised to a plinth of a little less than a metre; the backdrop is spoiled by the encroachment to some extent, but the soothing water body on the other side compensates for that. 
The Central Tomb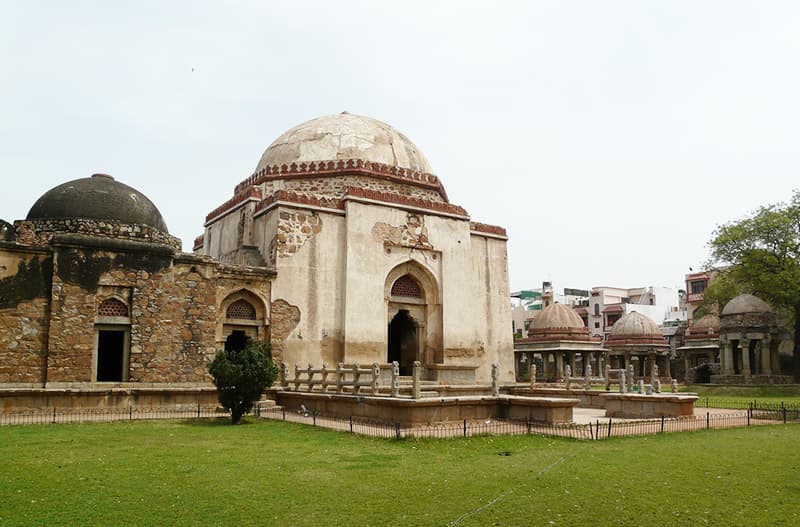 Firoz Shah Tughlaq's tomb forms the centre of the complex, though. A liberal ruler, he is credited with a voluminous amount of architectural development during his long four decade rule. The centre hall housing the dome is based on squinches to support the structure. Local quartzite was used for the floors and walls, giving a plaster finish for the shine.
A Thriving Area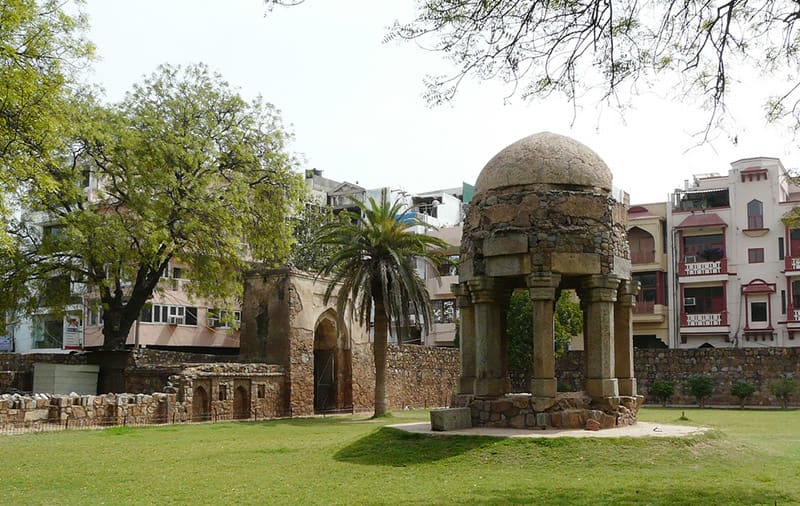 The reservoir has seen some bad days, but has now been restored through a partnership between the municipal department and the local residents. The area is now thronged by morning walkers and fitness enthusiasts, though the afternoons do see love birds scouting around for their own little piece of safe haven. 
The entire region of Hauz Khas is a medieval centre of arts and learning, thronged by artists and scholars from all across the subcontinent. Deer Park and Rose Garden on either side of the road, a little way further, offer a few more monuments in their original wooded settings, the badminton players lending a contrast to the scape.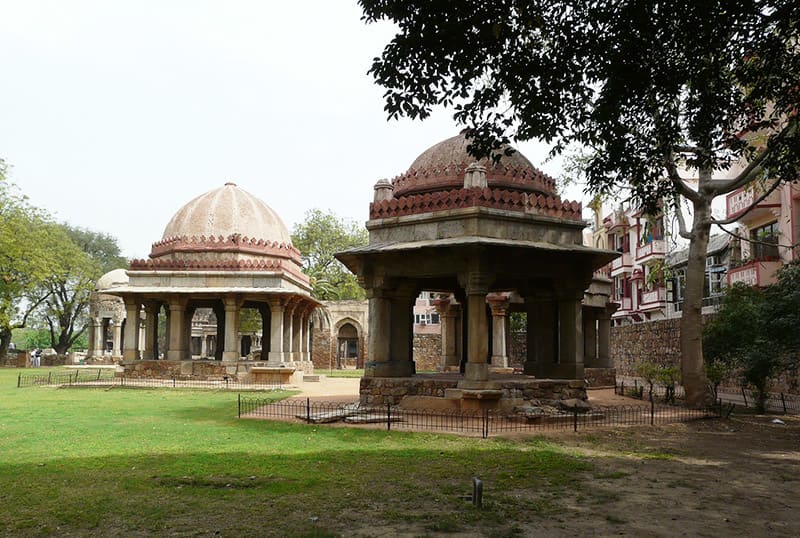 There are about half a dozen other monuments of varying periods on the road leading up to the village, all well maintained and worth a visit. Hauz Khas Metro Station is a 10 minute drive away and there are no entry charges for any of the monuments.
How about you come spend a leisurely evening here watching the sun go down and then have a fun night out with friends at nearby HKV?!
Location | Aurobindo Marg, Hauz Khas Enclave, Hauz Khas