Delhi
A Pitstop For All Your Car Woes: Automen, The Car Saviour You Didn't Know About
We love our cars, we love to drive them around but there is one thing that annoys most of us, car servicing! Getting up early on the weekend to drive the car to the service station, then wait around in their boring lounges and spoiling the whole day in the process that you could have spent catching up on some sleep! Yeah, we've all been there! So answering all your prayers, we have the car saviour you guys have been missing out on!
Your Knight In Shining 'Car'mour | Automen, touted to be India's first complete doorstep car servicing solution is the answer to all your car service worries! Providing services across Delhi NCR, these guys, like any authorised service station, service cars as per the guidelines provided by the manufactures BUT they service it right at your doorstep within 90 minutes *WOAH*! Their prices are cheaper, the technology they use is top-notch and all their products are genuine!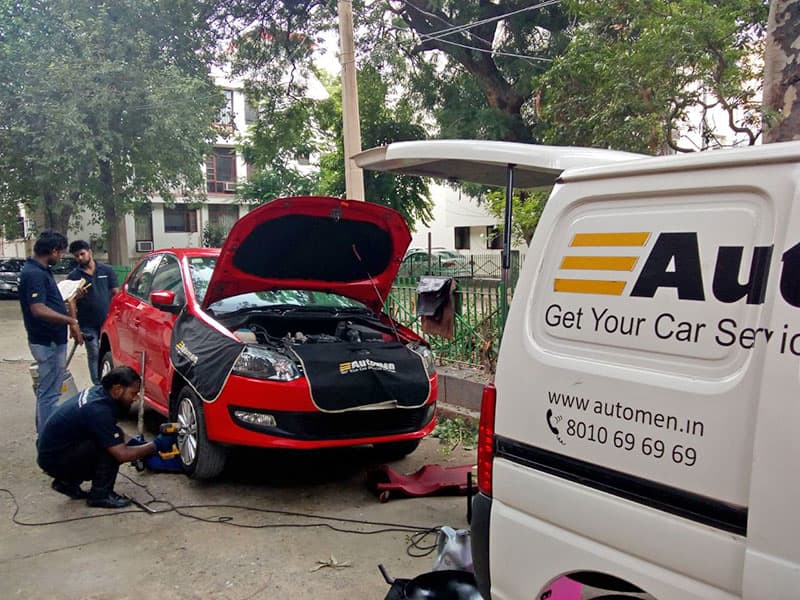 You can even supervise and oversee your car getting serviced without having to put a foot out of your house and see exactly what you're paying for!
So don't waste your weekends at some service station, call these guys, book a slot and relax!
Location | Automen - B-156, DDA Shed, Okhla Industrial Area
Book Your Session Online Here | http://automen.in/
Check Out Their FB Page | https://www.facebook.com/automenindia