Delhi
Visit The Ahinsa Sthal & Get Clickin' At The Most Peaceful Corner In Delhi
Delhi is often called a concrete jungle and one can see why after spending some time in the ultra-busy metropolis. Everyone's in a hurry, there is no time to waste and if you snooze, you lose - that is the attitude of this city. But once in awhile, you need a break to relax. You want to stretch your legs, meditate or just admire the shades of nature. That is when you'd want to go to Ahinsa Sthal which is located on the main Mehrauli Road.
It's one of those rare locations where you fall in love with the surroundings and sorely miss having a camera if you aren't carrying one. It's a photographer's paradise and the perfect setting for contemplation and rumination or just to lie down and admire the beauty of it all.
Centre Of Attention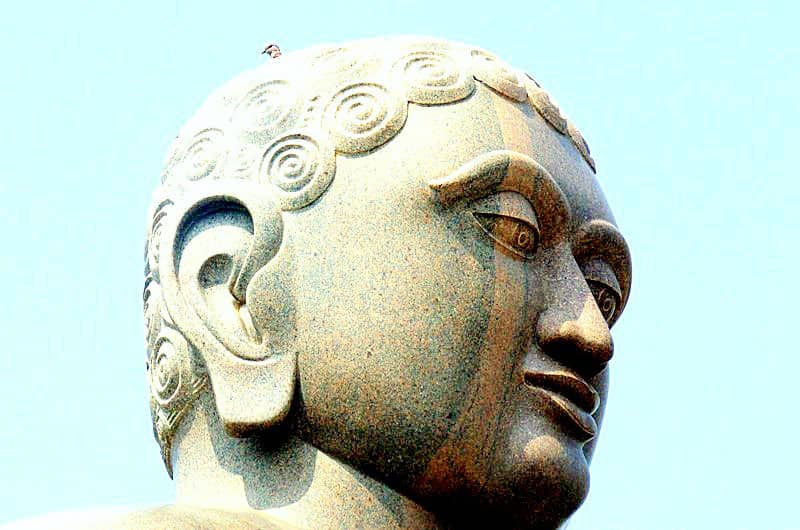 The main attraction of this spot is the huge and magnificent statue of Lord Mahavira in Padmasana (Lotus Position) which is around 14 feet high, placed at the top of a small hill. Ahinsa means nonviolence and it is so named because this is what Lord Mahavira preached and followed all his life. 
On either side of the statue stand on guard two ferocious lions adding to the aura of the structure. The stone architecture and sculpting around the statue is admirable and the structure is surrounded by a vast green area with a stone track to walk on, adorned by boards that have various little poems preaching Lord Mahavira's ideology written on them.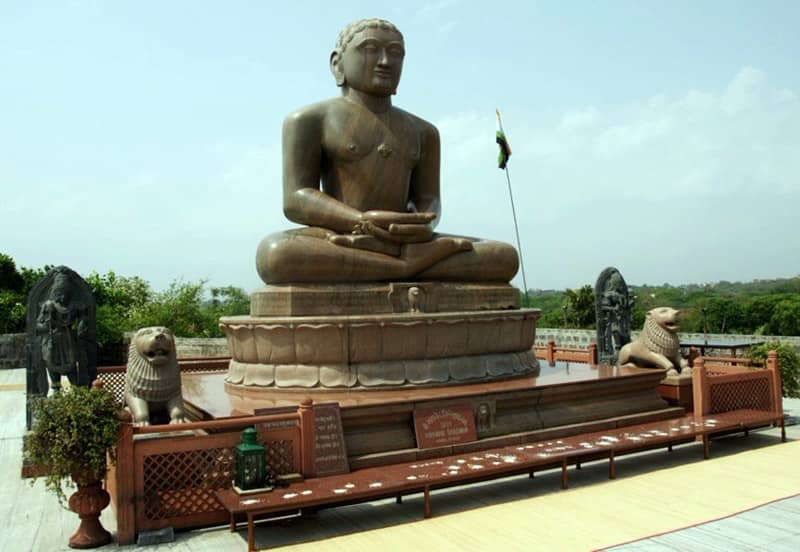 This is one of the many beautiful and meaningful poems that adorn the place:
Ahankaar ka bhaav na rakhu na hi kisi par krodh karu
Dekh doosro ki badhti ko kabhi na eershya bhaav gharu
Rahe bhaavna aisi meri saral-satya vyavhaar karu
Bane jahan tak is jeevan mein aur ka upkaar karu
Translation: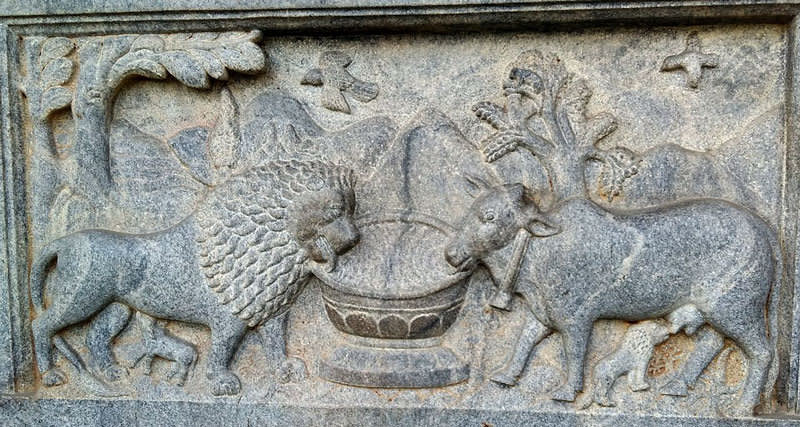 I shall not be too proud nor shall I be angry towards anyone
I shall not be envious of anybody's success
My behaviour shall be true and nice
As long as I shall live, I shall be helpful to others.
The statue has been residing here since the mid-1980s but the green area was developed gradually as time went by. This place is ideal to spend a lazy Sunday evening at or just to gaze upon a glorious sunrise. The place also has a history as a British official named Thomas Metcalfe created a lighthouse here, which is why the place is also known as Metcalfe Battery House.
It is open on all days and there are no entry charges. Ahinsa Sthal is situated on the Aurobindo Marg and Mehrauli-Badarpur Road crossroads, around 12-13 kms southwest of Connaught Place (CP).
For some quiet introspection and a boatload of fantastic pictures, come on by sometime!
Where | The Ahinsa Sthal - Butterfly Park, Qila Rai Pithora, Sainik Farm
Timings | 8 AM - 8 PM