Delhi
A New Avatar With A Wellness Centre, CafeAnd More @ The Fabindia Experience Centre In Vasant Kunj
Fabindia – India's iconic lifestyle retailer has just launched its first ever multi-dimensional Fabindia Experience Center, a first of its kind in India giving shopping a new dimension with an experiential aspect!
Spread over 10,000 sq ft, besides housing the complete Fabindia range including clothing, accessories, home & lifestyle, personal care products etc., it has everything from a cafe to an interior design studio, an organic India wellness centre, alteration studio and a kids zone so you can spend hours on end here!
We headed there for the preview and were mesmerised by the exquisite kathak performance by Shivani Varma enacting an inspiring poetry recitation. Her graceful moves gave life to the poetry, holding everyone's attention and creating an aroma of the ethnic beauty of India.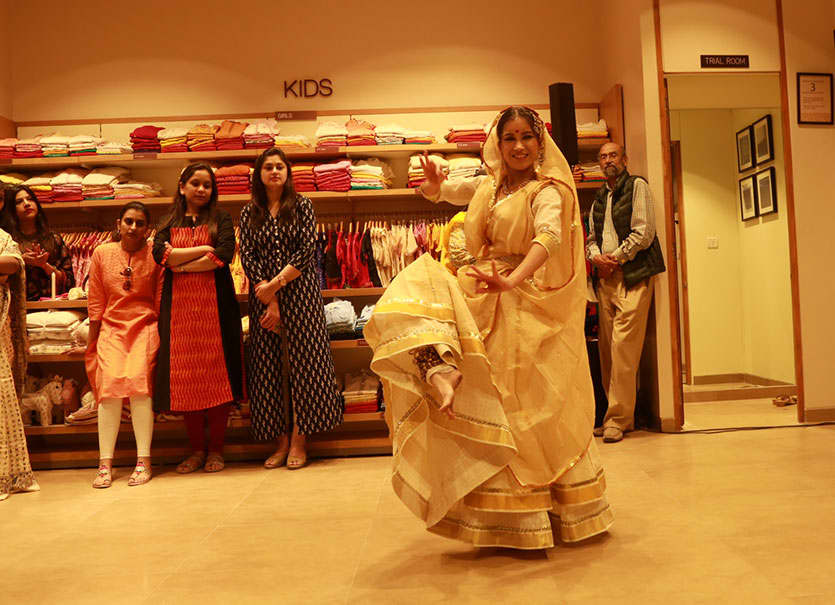 At the end Shivani talked about how Fabindia was a crucial necessity in her life during college days helping her with her grooming and there couldn't be a better way to start this journey.
Next we took a walkthrough of the Fabindia experience and here are all the deets!
The Organic India Wellness Centre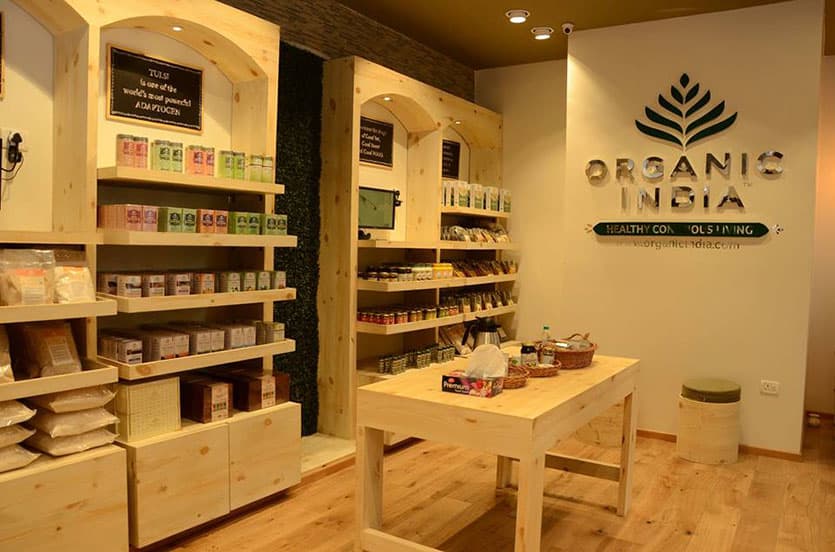 The Fabindia Experience Centre through the means of their Organic India section offer a wide range of healing herbs and vitamins for almost every kind of problem including insomnia, indigestion, weight loss etc. Not only does it provides you with the amalgamation of all things organic such as their special variety of herbal teas, pulses, organic ghee and a very unique herbal kit called the Revive Kit offering a 6 week treatment plan for a number of problems, but the most revolutionary thing is the Wellness Centre which includes a consultation room having a dietary counsellor, Dr. Tiwari, ready to shower his expertise at all times. 
Moreover there is a wellness room dedicated to releasing you of all your stress by giving you a healing head massage and providing you with a detailed report of your stress level and ways to redeem you of them.
Fab Cafe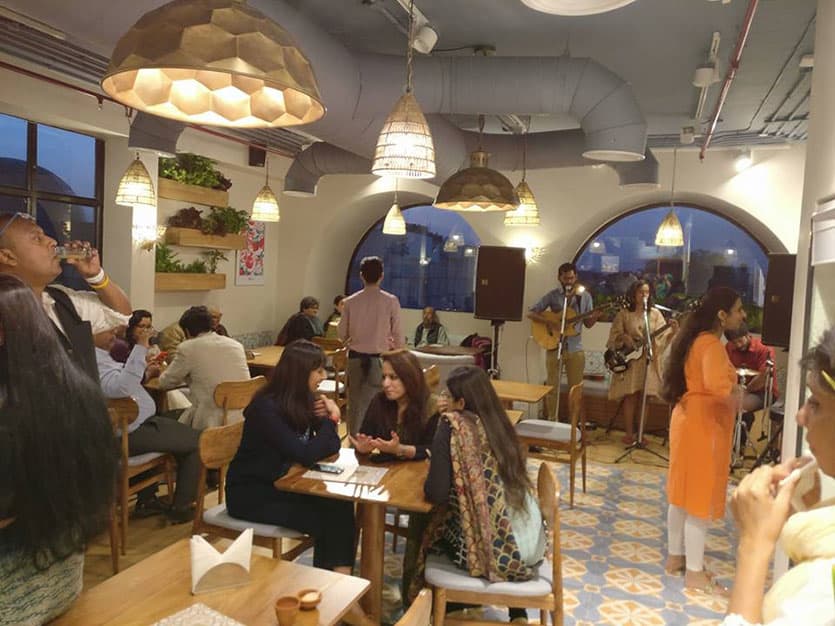 Fabindia has taken a giant leap forward with their all new and nutritious Fab Cafe - an absolutely unique concept bridging the gap between eating while shopping! Showcasing huge windows, an earthy wooden decor, offering picturesque views of Delhi and an air of elegance, the Fab Cafe has it all! 
Their food menu which highlights India's diverse cuisine has something for everyone such as Punjabi Saag with Soy Paneer, Quinoa Stuffed Parantha, Himalayan Organic Honey and Walnut Tart, Salads, Smoothies and what not. All in all we believe that the Fab Cafe will be a definite crowd pleaser!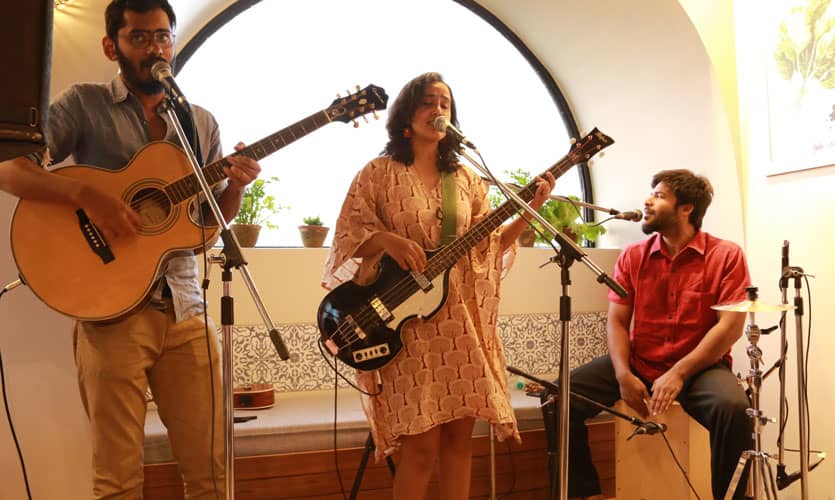 While munching on the trays of appetisers we hummed with the wonderful live music played by a band called The Yellow Bucket.
Kids Zone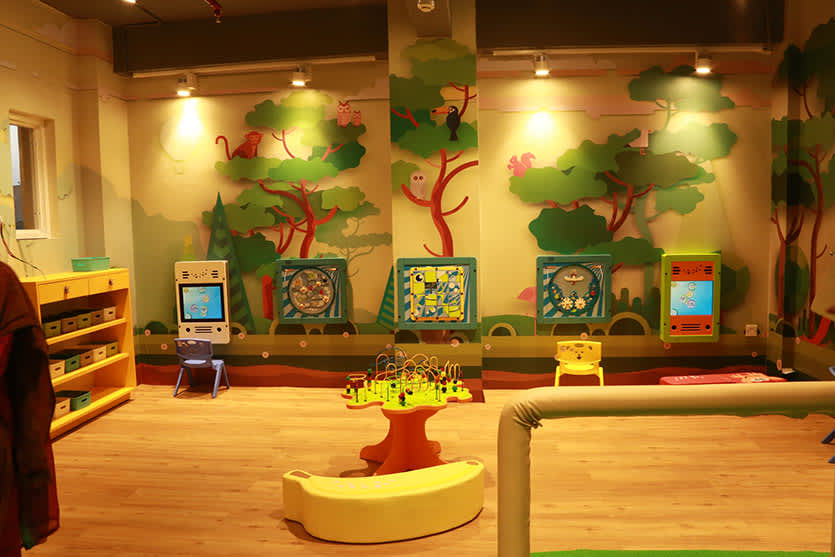 To give you the best hassle-free shopping experience, the Fabindia Experience Centre has come up with yet another brilliant method to keep everyone happy with an exclusive entertainment area for kids! This section has everything that a child could possibly want ranging from toys, a variety of games including visual games, rotating chairs to add another ounce of fun and there are even people to supervise them while you peacefully concentrate on the shopping!
Alteration Studio & The Interior Design Studio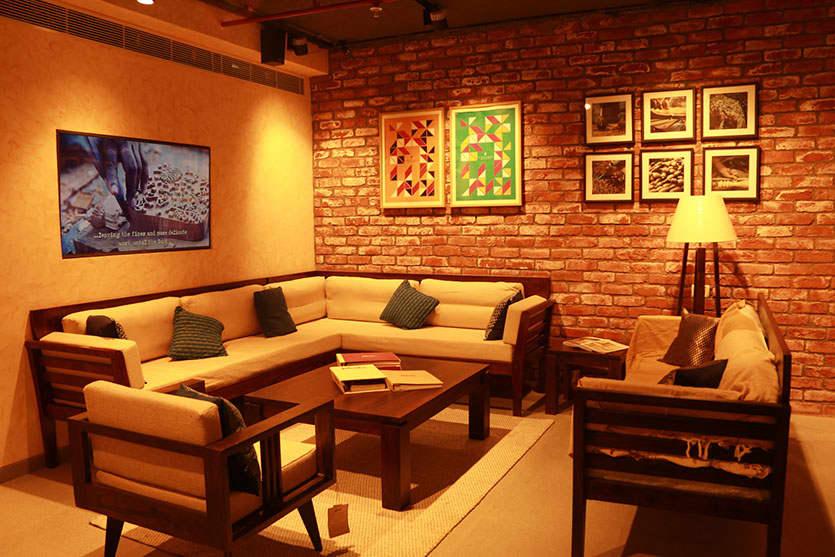 Along with offering a wide range of exquisitely build furniture, the centre has opened two new sections dedicated to fulfilling your desire of a beautifully decorated home! Their aim is to give you a homey feel by offering you freshly brewed coffee and an inhouse designer offering her assistance on your various furniture needs. 
They offer a very unique service of visiting your home and using a specially designed software that places the Fabindia furniture on different portions of your house virtually, giving you an idea of how it would look! Another very  brilliant service offered by them is to design a 2D plan of your house and further make a 3D design which would have the exact same room with Fabindia's products. They also offer customised curtains and furniture though their Alteration Studio so it's a wholesome experience!
So now that you're all set for a shopping experience that'll personally take care of every need imaginable, head on over for a revolutionary shopping spree!
Flagship Store Location | 10, Local Shopping Centre, Nelson Mandela Marg, Vasant Kunj