Delhi
8 Things You've Got To Try At The Legendary Rajinder Da Dhaba
Every true blue Delhiite knows the kind of mouth-watering temptation that follows whenever the name Rajinder Da Dhaba comes up in a conversation! Having been around for more than 30 years now, RDD (as the locals like to call it) has managed to consistently maintain its rich flavours while expanding the menu from their regular specialities like the Murg Malai Tikka to the saucy Satay Chicken, which has been possible all because of Chef Narain, who has been with the restaurant for the past twenty years. *Woah*!
Named after its original owner, Late Shri Rajinder Kumar Dua, it started off as a roadside dhaba and has grown to be a force to be reckoned with. We've gone and listed all the dishes that MUST be tried at this place, so keep reading and bookmark away!
1. Mutton Galouti Kebab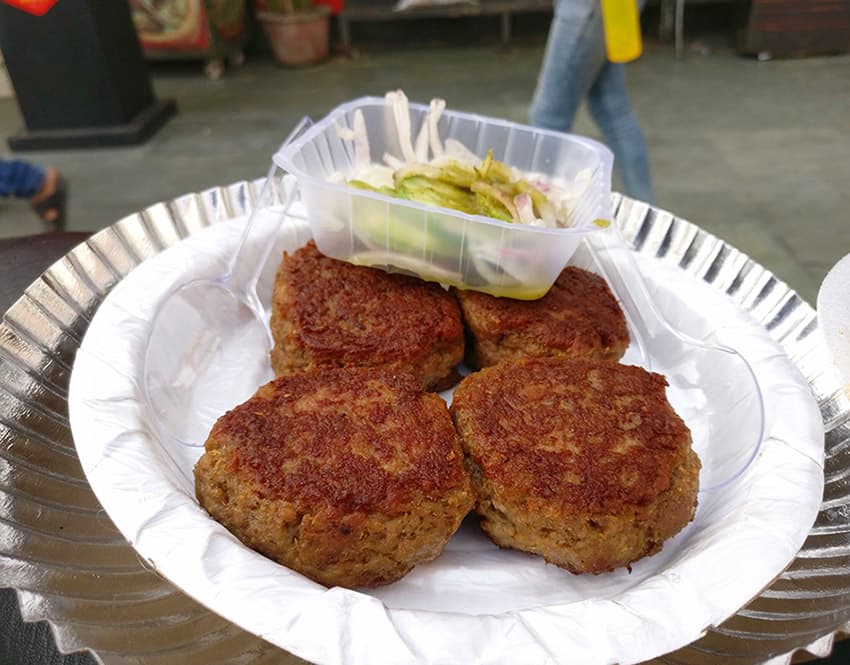 The Lucknowi delicacy that is the Mutton Galouti Kebab is one of the restaurant's specialities and the flavour you get here is as close as one can get to the quintessential kebabs of Lucknow. The melt in your mouth texture of the kebab with an underlying peppery flavour makes for this amazing, hell of a kebab! And just a heads up, do not go by the size of the kebabs, for they might look like miniature mutton patties, but each and every single one of them is actually quite filling with wholesome mutton stuffing. Mop these up with some fresh Rumali Roti! 
Price | Rs 240
2. Chicken Satay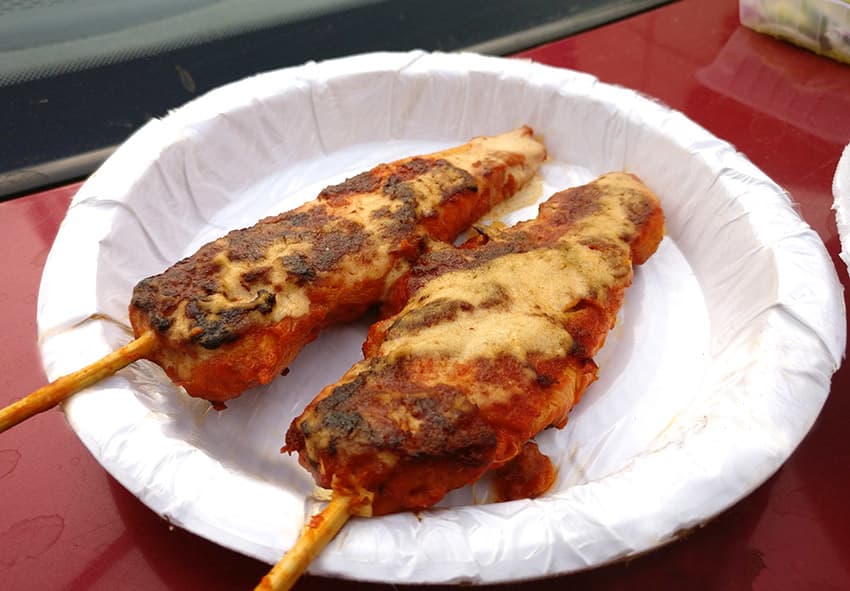 We ordered up Chicken Satay next and our forever hungry soul did a happy dance after trying it out! These chicken on stick were cooked to perfection and tasted just amazing. The unique flavour and spices in this dish made it different from the other meaty dishes we tried here! They were juicy and a delight for the tastebuds, so if you're dropping by Rajinder Da Dhaba for a quick bite, this one is an absolute must try
Price | Rs 350
3. Fried Fish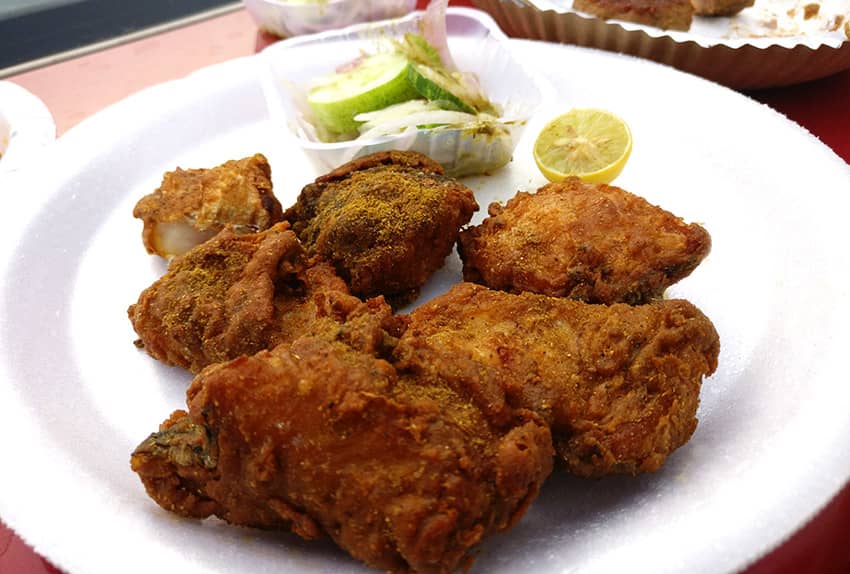 Since we were at a place that's famous for its non-vegetarian delicacies, we tried out the Fried Fish next. The fish was crispy on the outside and soft & moist in the inside. We couldn't help but dig in as soon as it was served to us and the trust us guys, ordering this dish was the best decision ever! So, if you thought that this place just cooks mouth-watering chicken and mutton dishes, then you have gotta try out their Fried Fish, it's all things delicious! 
Price | Rs 320
4. Soya Malai Chaap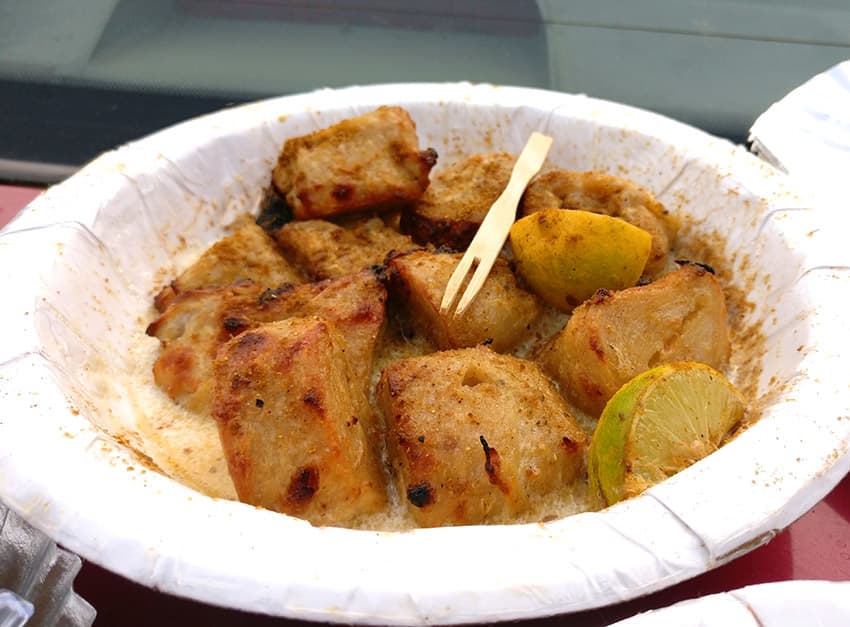 All the vegetarians in town, you don't need to feel left out here! These guys have tons of vegetarians options and we completely relished their Soya Malai Chaap. It was succulent, soft and simply yummilicious! It looked as amazing as it tasted and is a perfect treat for you all, so don't forget to order this one up!  
Price | Rs 260
5. Murg Malai Tikka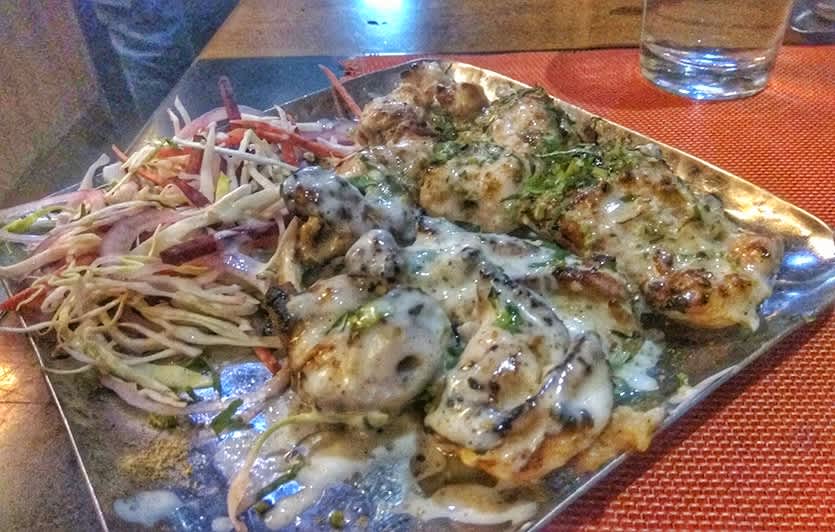 The temptation of the savoury Murg Malai Tikka here is way too much to turn down, with so many people gorging on them! Each piece is cooked to such perfection that it's barbeque-like crispy but still tender and soft, made better with cream and butter. Tastes best with mint chutney and crunchy onions, the murg malai tikka here is an absolute must-eat. The best part about the Murg Malai Tikka is that it goes with almost all kinds of breads, and we wolfed down every last piece! 
Price | Rs 180 (6 Pieces)
6. Mutton Seekh Tawa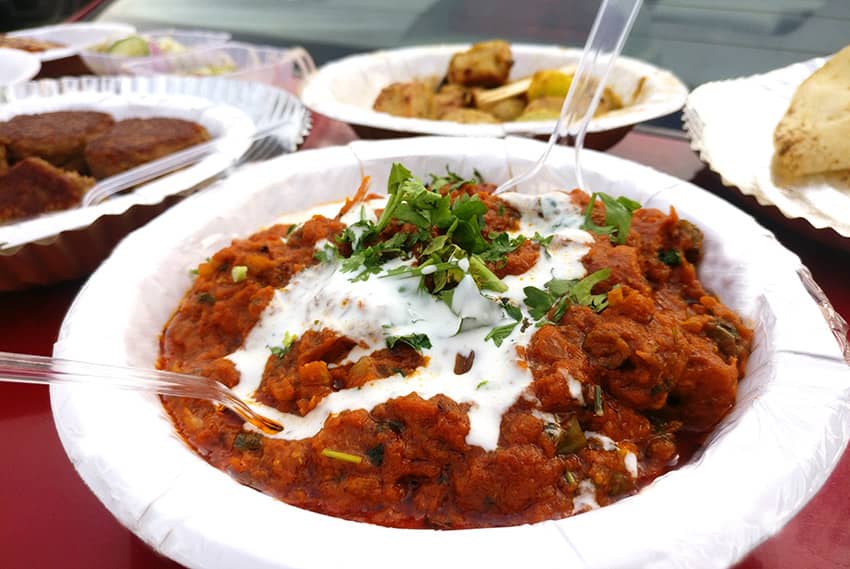 A li'l hatke from your regular seekh kebabs, the Mutton Seekh Tawa here was served in a scrumptious gravy that made it look even more appetizing! These melt-in-the-mouth kebabs were spiced just right and tasted best when paired with the soft rumali roti. Basically, it was, without a doubt, one of the best dishes we tried here. So drop by Rajinder Da Dhaba with your squad and try it out right away! 
Price | Rs 300
7. Chicken Curry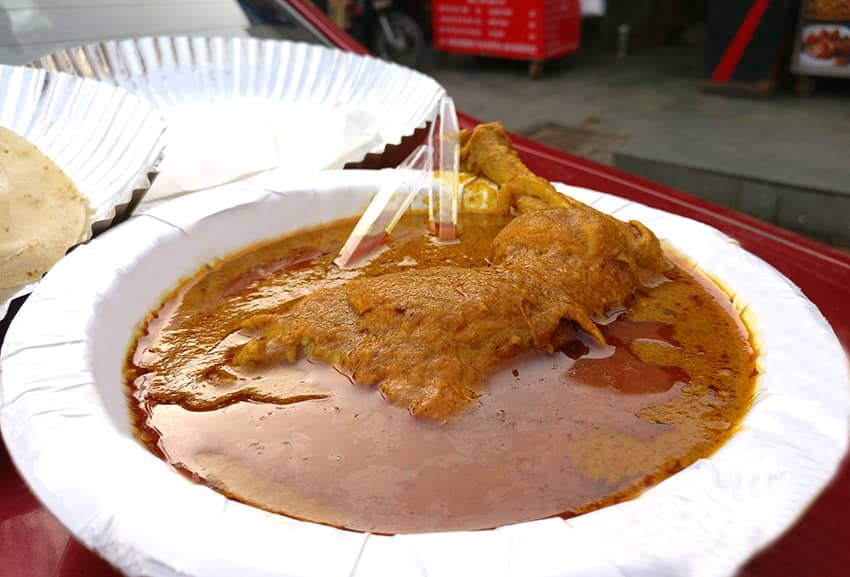 We couldn't have possibly missed out the famous Chicken Curry here! Ordering up a plate full of this gravy chicken with rumali rotis next, we just experienced gastronomical gratification. The gravy was spicy and the chicken was perfectly seasoned, making it a even more hard to resist! The quantity of the dish will not disappoint you and you can devour this meaty delicacy with your BFF after a long day at college.
Price | Rs 160
8. Dal Rajinder Xpress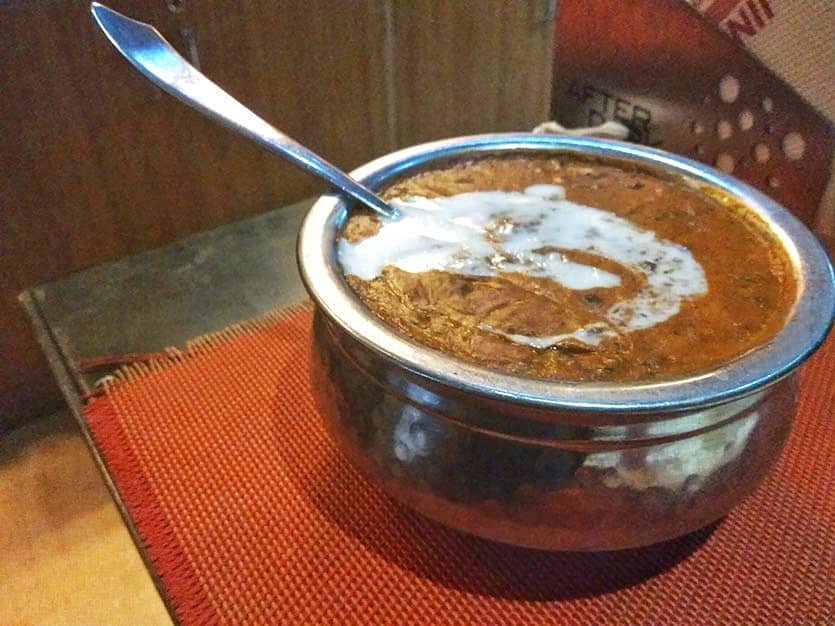 Everybody knows that Rajinder Da Dhaba is the king of chicken and mutton delicacies. However, much to our surprise, the place is no less lit up when it comes to vegetarian items as well! The Dal Rajinder Xpress is an impeccable example of this. While at the core, it's your regular dal makhni, somehow it just tastes considerably different and better. The thickness of the dal with massive layers of cream makes Dal Rajinder Xpress quite exclusive and this one tastes best with Butter Naan!
Price | Rs 70 
So head on to this culinary haven if you haven't already and be prepared to be smitten with all the aroma and flavour flowing in and around the dhaba. You can also opt to eat in your car if you prefer however, if you do insist on dining in, we recommend you make a reservation beforehand. Happy hogging!
Where | Rajinder Da Dhaba, AB-14, Safdarjung Enclave Market, Safdarjung
Timings | 4:30 PM - Midnight
Call Them | +91 11 4165 3145
Meal For Two | 800
Check Out Their FB Page | https://www.facebook.com/rajinderdadhaba/