Delhi
A Mecca Of All Things Stationery & Artsy, Here's Our Top 5 Things To Buy @ Sitaram Stationers
It's the new age of everything really, from introduction of leading brands and companies from across the country concerning fashion, home & kitchen products, technology and what not. So why should our beloved stationery sector lag? Well, to our relief, it won't! Delhi harbours many stationery stores across the city, and we find that with time, most of these stores are welcoming innovations under their umbrella as well. But there's one store out of this lot that has taken an extra step towards revolutionizing the way India sees stationery - that's Sitaram Stationers for you!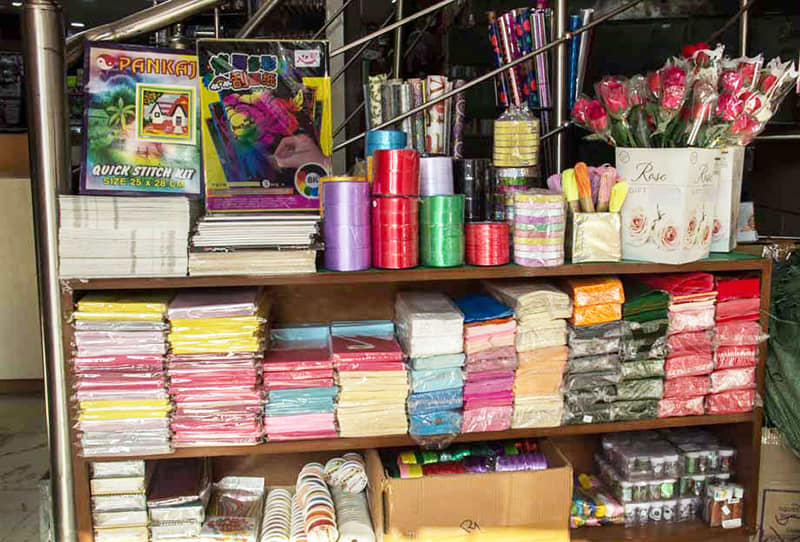 Sitaram Stationers was originally established in 1975 in South Extension, that initially began as a retailer but then over the years, transformed itself to a super stockist, an art mall - yes, an art mall! There's nothing you won't find here, especially in the three-storey display showroom at Lajpat Nagar that's around 6 and half years old. From novices to professionals, everyone will feel like Alice in this stationery wonderland! It's a 7-8 minutes' walk from the Lajpat Nagar Metro Station. Otherwise you can ask around - everyone around knows where it's at!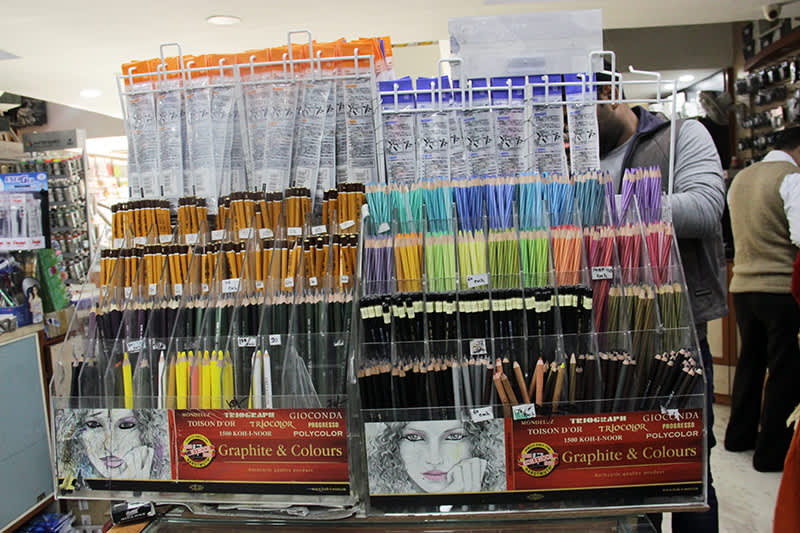 It's a massive, tall structure, housing everything from basic stationery necessities to specific professional paraphernalia, from a range of both domestic and international brands. It's spread out over three floors, with the ground floor devoted to a range of office supplies, computer stationery, arts and crafts, paints, and basic stationery. The first floor is devoted to a wide variety of professional equipment like art and drawing materials, architectural equipment, engineering instruments, model making material and loads more. The basement area is crammed upto the brim with all kinds of paper, in different colours and textures along with the file and folders department. It's open all seven days of the week - so you can get your fill of stationery any time you want!
So, here are 5 awesome things we loved and found interesting at Sitaram Stationers:
1. Canvases & Easels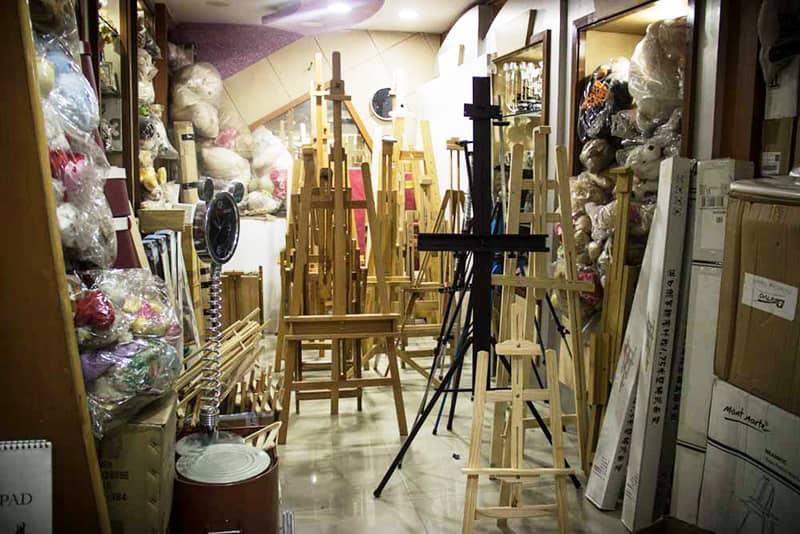 All those professional artists out there, the first thing you should do is head on to the first floor. It'll cater to all your artistic requirements. A whole range of canvases and easels, ranging from 4x4 to 48x72 sizes can surely make even a novice feel creatively stimulated. What's interesting is that they offer canvases in various shapes too! They've got circular, triangular, and hexagonal canvases, and they like to keep experimenting. Watch out for more shapes, you never know what'll work for you! 
Not finding what you're looking for or want a bigger canvas than the ones on display? Just place an order with them, they'll customize one for you within two days, and you'll have it. By the way, they're even coming up with the concept of coloured canvases, and they already have ones in black and pink - watch out for more!
2. 3-D Modelling Structures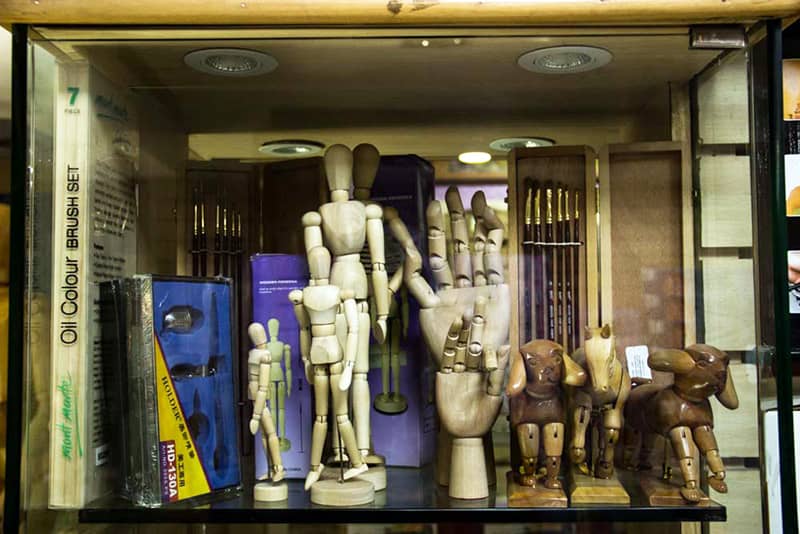 This was really striking for us! They have a range of small 3-D modelling structures of a model human body, human hand and even animals. They even have a real-life sized 3-D human model, starting from around Rs 20,000. This'll surely come in very handy for design students and even professors and teachers for academic purposes. We're glad Sitaram Stationers walks the extra mile for providing its customers with the very best! 
3. Architectural Equipment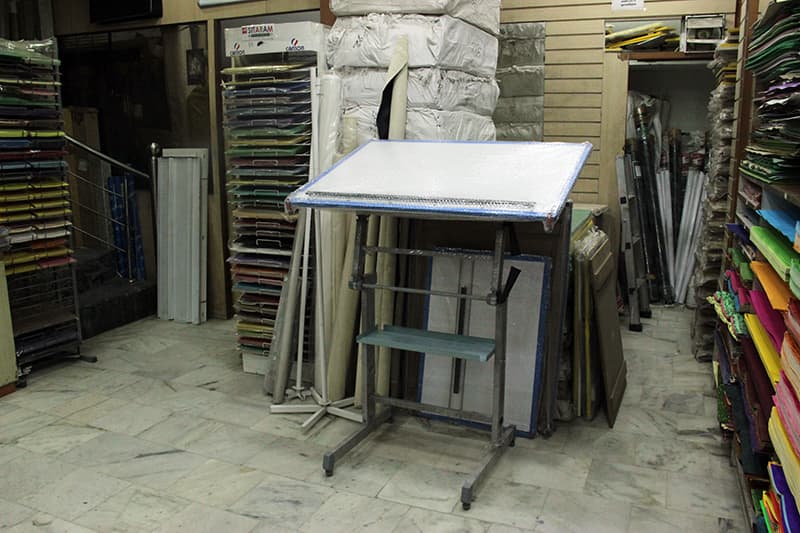 Here at Sitaram's, an architectural or engineering student will find everything they'll ever need to get them through graduation, and the professionals too, for their miniature models and projects. From the highly-sought after Balsa wood for designers of musical instruments, and students, to design equipment and instruments, and drawing boards of various sizes, they have it all. What's great is that these are all sold at wholesale rates! 
4. Artist's Paint Sets & Boxes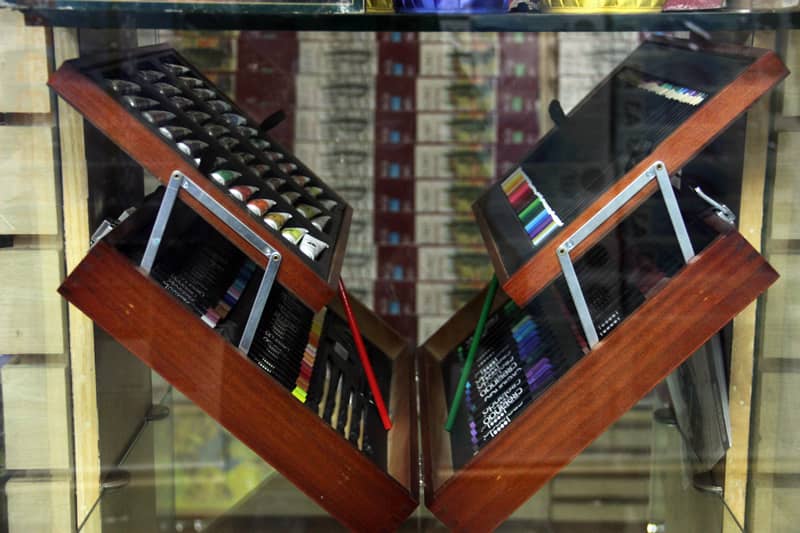 They also have impressive 'Artist's Box Sets' of varying sizes. Crelando, one of the many international brands with which they're associated with, offers an Artist Box Set that turns into a table, an easel, and a storage box for all your painting gear! They also have a wide variety of other tools and storage boxes that'll come in handy for artists who're always on the move.
5. Awagami Editioning Papers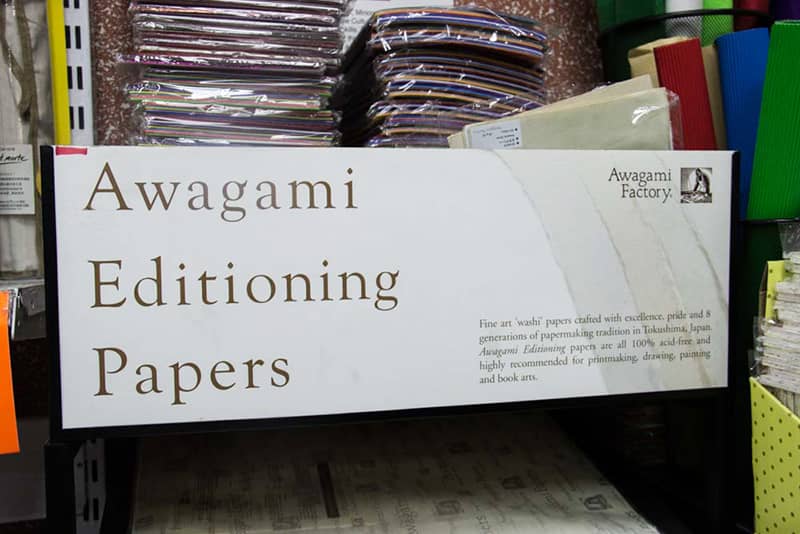 Exclusively brought in from Japan, where the Awagami Papers Mill designs and creates these papers with traditional Japanese fibres such as Kozo and Gampi along with fibres such as bamboo and cotton. Fibres are skilfully combined to produce paper characteristic of highly unique and expressive textures. These Awagami papers are acid-free and archival, and are used by a wide range of artists for printmaking, book arts, drawing and painting. This is hard to find in other stores at Delhi, so if you want to get some Awagami paper, hit Sitaram's! 
Plus, on the ground floor, there's a corner devoted to arts and crafts where you'll find an extensive variety of stickers, glitters, beads, washi tapes, ribbons, adorable buttons in different colours, sizes and quality. Children absolutely love this section and so do the adults who love indulging in some DIY projects.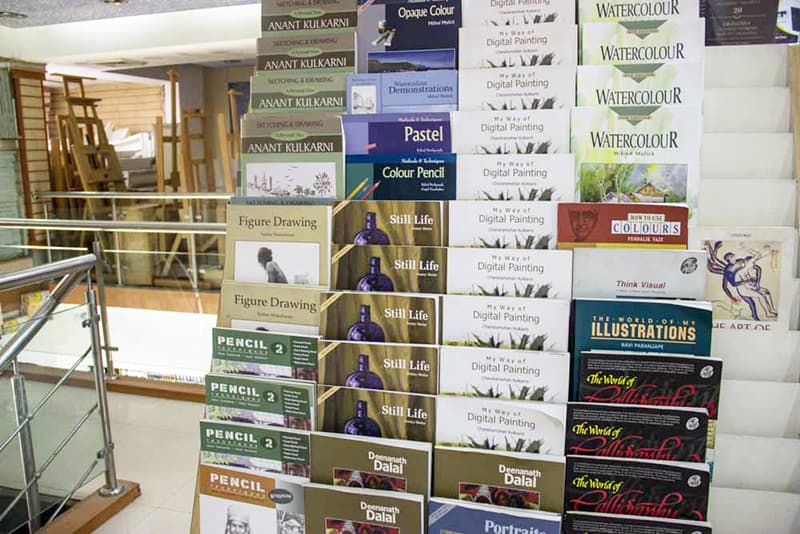 They've got great discount rates on various types of paints - oil based, water based, acrylic, gouache dyes, spray paints and varnishes. You'll also find a great deal of pens, markers, and highlighters. The Zig pens and the fabric markers stood out for us amongst these. They even have airbrush guns and compressors at really good rates if you fancy some airbrushing! They even make their own stationery items ranging from painting brushes and knives and some of their arts and crafts items, providing you quality products at cheaper rates.
Overall, it's an abode to everyone's artistic and creative fantasies. Never bereft of customers, the service is prompt and friendly - this art mall is surely a gem of a place to check out! 
Location | J5, Central Market, Lajpat Nagar II
Browse Through More Images: