Delhi
A Long Lost Bridge With A Dwindling History - Minto Bridge Near Connaught Place
Minto Bridge is a railway bridge, built over a road, called Minto Road. It connects Connaught Place to New Delhi Railway Station and Minto Bridge carries trains run by the Northern Railways. Minto is the last name of a British viceroy of India (1905-1910) and it remains a great way to leave a legacy behind – a structure of your name, a timeless presence, till the structure is destroyed. 
Getting There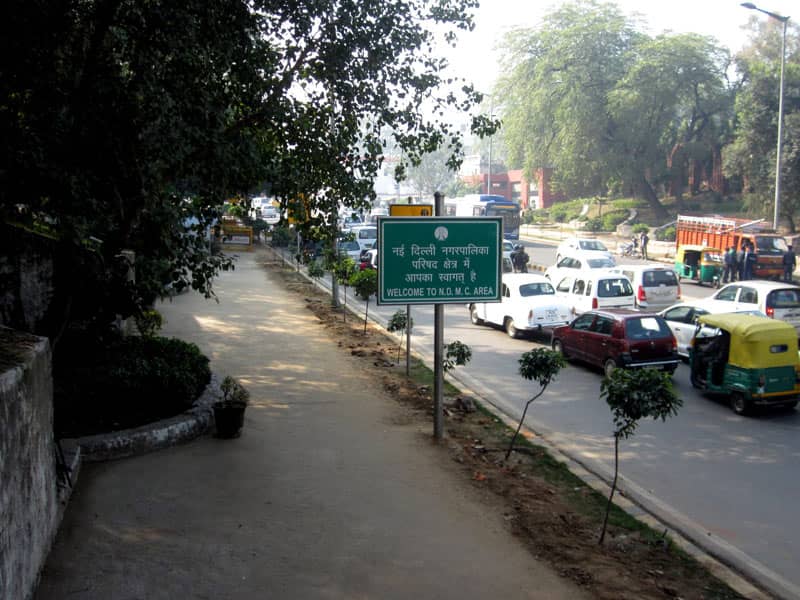 If using the metro, get off at Rajiv Chowk and take exit #3. Once out of the station, turn right into a street flanked by Block D and Block C on either side. Odeon Cinemas should be on your right. Walk straight. Reach the crossing and keep walking straight and you shall be on Minto Road. 
Up ahead is a massive white-and-red brick arch-shaped structure which is Minto Bridge and a broad tunnel under it that used to house a number of homeless figurines before the 2010 Commonwealth Games happened. 
An Abridged Affair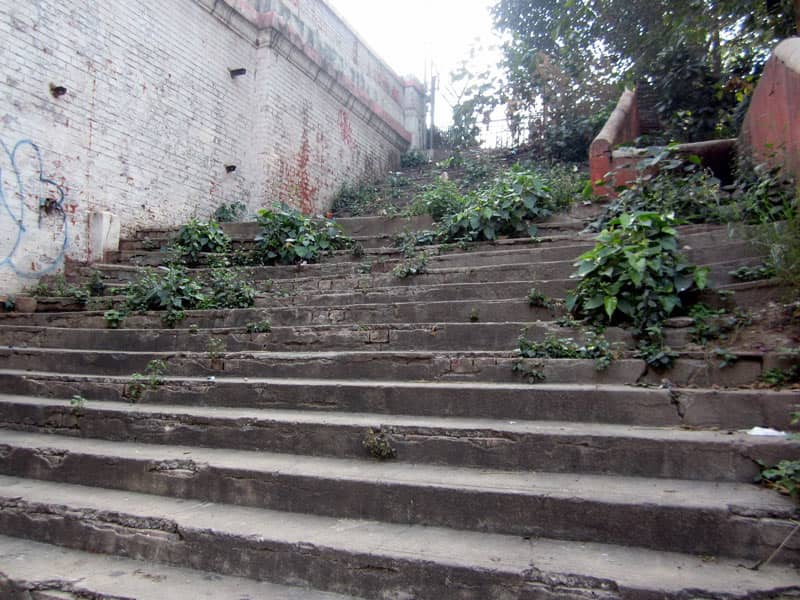 From afar, it looks like a mouth of a creature, open wide, engulfing traffic. Upon going closer, it looks like an even bigger mouth, open at both ends. The right side of the bridge, the one facing Connaught Place has a flight of 34 steps, in a completely run-down condition. From the top, one can see the railway tracks, and watch trains pass by regularly.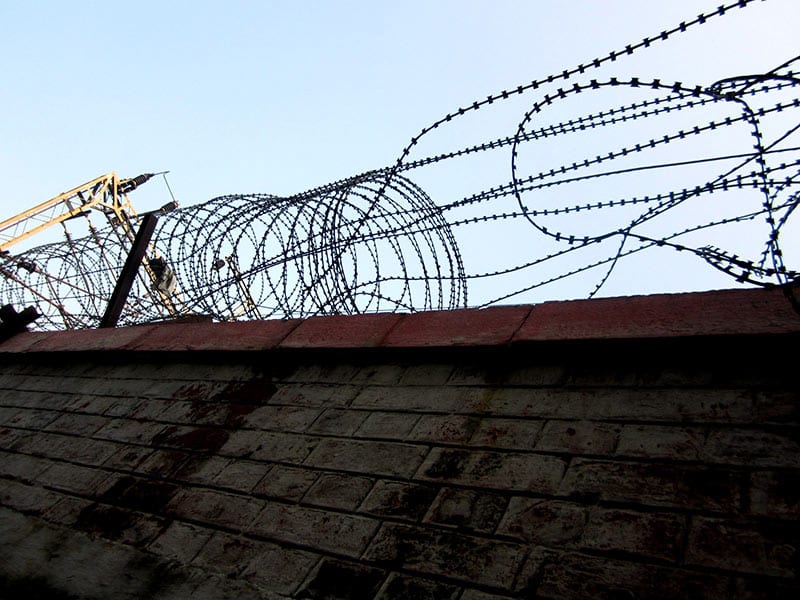 The ledge of the bridge is secured with barbed wire, to prevent people from climbing and jumping on the tracks. Iron gates at the top of the steps bar entry on the tracks. The bridge is flanked by the office of Northern Railways. The office is a long, sleepy corridor bordered with pretty red-brick arches. 
What Used to Be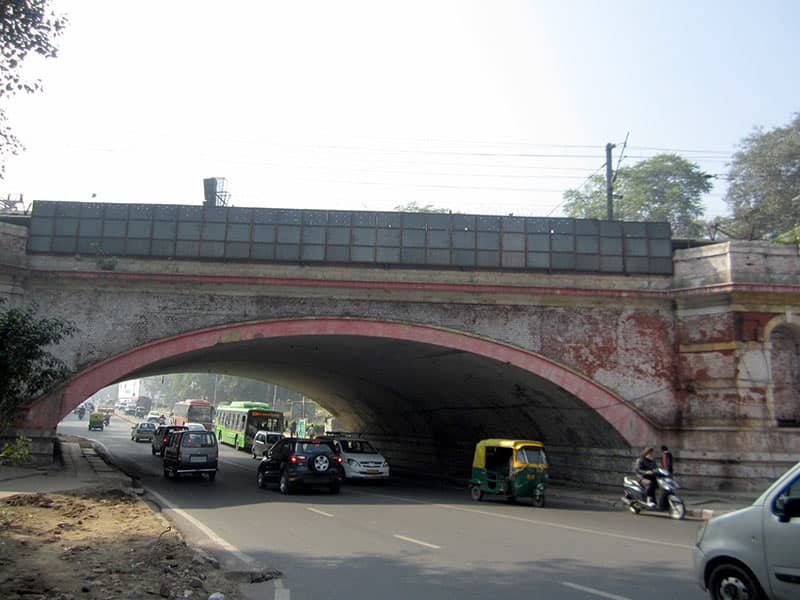 Cross the tunnel and move to the other side. The left side is a wall full of billboards advertising banks & HIV medication etc. The right side again has a flight of 34 steps leading to the remains of what once used to be a posh resto-bar called Splash. The massive space closed down three years ago due to illegal activity (according to the guard in the vicinity). He has no idea how old the place was, but he could vividly remember a fleet of cars parked outside on the main road. It was a popular bar in its time. Today, it is in utter ruin. 
Peeking into the interiors through broken windows all one can see is broken bits of things strewn on the floor. There is a massive sandstone teacup and saucer at the entrance of the bar. People used to climb inside and sit around a round table built within the teacup. A unique derelict. 
The Bridges Plight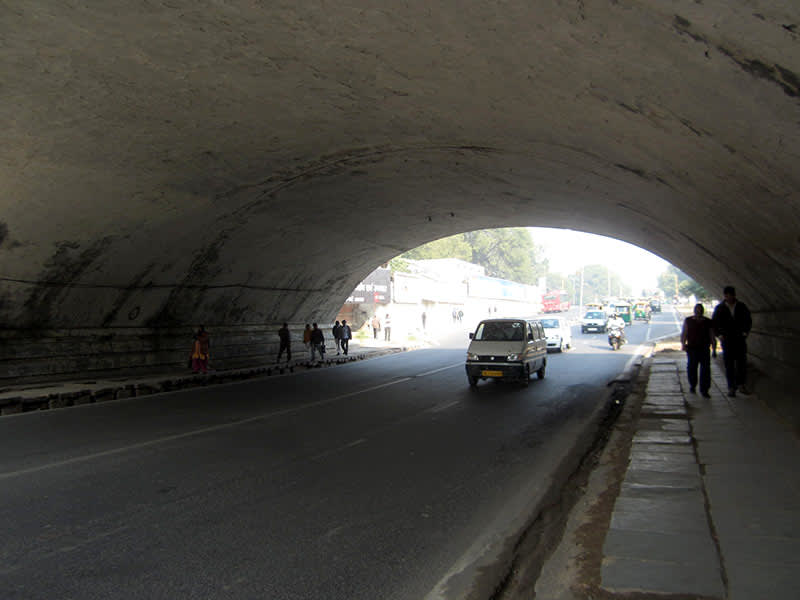 Minto Bridge is supposed to be a heritage structure. There isn't a single board telling its story – when was it built, why is it given the name it is given, or anything of the sort. There isn't even a sign board indicating that this is Minto Bridge. Rather sad that a heritage structure still in use and run and maintained jointly by the northern railways and the NDMC is in such a dilapidated, ignored state whereas world cities like London and Rome are famous for their bridges. 
Each one has its own unique tale to tell. Ours has a unique tale too, a tale we must discover on our own.
Location | Minto Bridge Near Connaught Place