Delhi
A Little Takeaway Joint Dishes Out 20+ Types Of Lip-Smacking Fries In Amar Colony
Amar Colony can probably be called one of the most popular foodie hubs in the city. There are a number of little shops that dish out TONS of yummies that every hungry soul has gotta try once in their lifetime! This time we stumbled upon this takeaway/delivery joint that does drool-worthy loaded fries and more.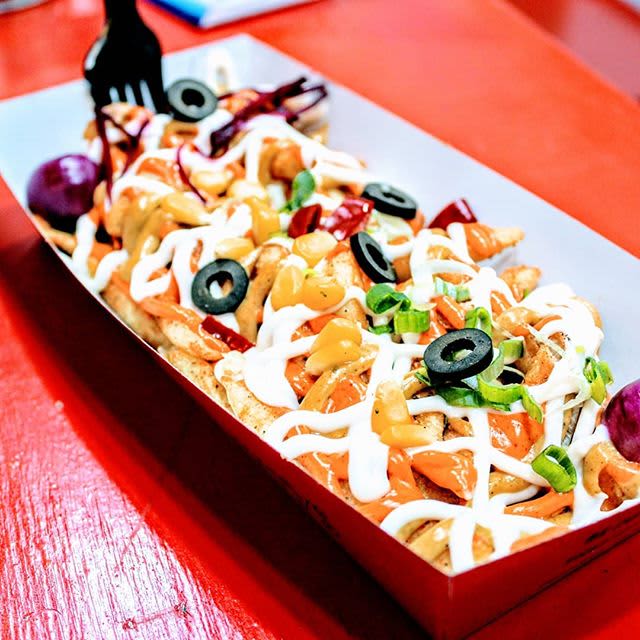 Picture Credits: letsfry_official
'Cause Every Day Is A Fri-yay Here | Letsfry is a lil shop which has a menu packed with oodles of drool-worthy dishes. We're losing our heads over their selection of loaded fries which includes Vegan Loaded Fries, Red Bell Loaded Fries, Pudhina Masala Fries, Nimbu Jhataka Masala Fries, Ice Cream Fries (best of both worlds, eh?) and oh-so-much more!
While you're here, you must also try other mouth-watering fares on offer such as Crazy Salad, Rajma Loaded Kulcha and Cheesy Garlic Paneer Loaded Shots, to name a few quirky options. Doesn't it sound like a food lover's paradise? 'Cause it sure does to us.
So, jot down the address and the flock over to this shop TODAY!
Where | Letsfry - C-34, Ground Floor, Near Allahabad Bank, Lajpat Nagar, Amar Colony
Timings | 12 Noon - 12:30 AM
Call Them | +91 9999 954 739
Meal For Two | Rs 200
Check Out Their FB Page | https://www.facebook.com/LetsFryOfficial/