Delhi
A Light Hearted Banter with Stand Up Comedian Appurv Gupta
He completed his engineering in 2012, and that's when he discovered that stand-up comedy was his true calling. He's done over 1,000 stage performances so far and is a renowned name in the comic circuit. We find out all about this funny man and his journey so far.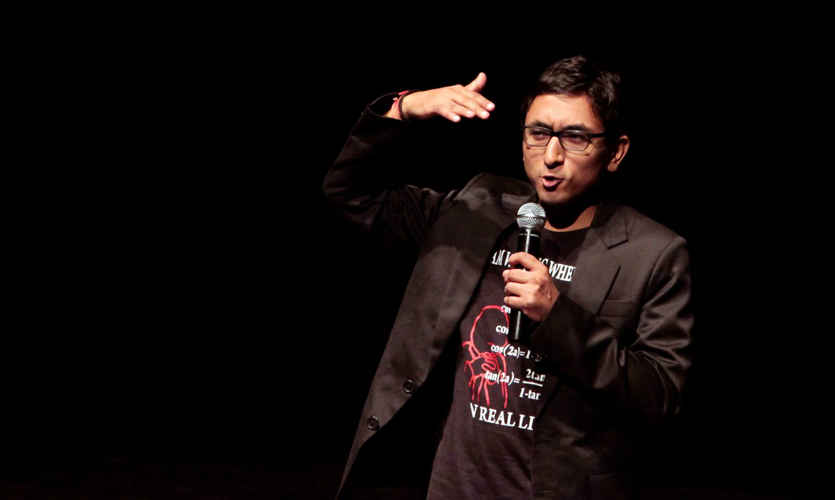 You pursued engineering but ended up as a standup comedian. Tell us a little about this journey!
I couldn't score enough to meet the DU cutoffs *surprise, surprise*, so the only option that I was left with was engineering or medicine. I was good at maths, so I decided to go for engineering. But by my 2nd year in college, I realised engineering was not my cup of tea and I wanted to go in the creative field. So I joined Toastmasters International in 2009 which helped me improve my speaking skills and after a year and a half, I started attending open mics in Delhi. 
At that time, the level of competition for a stand up comedian was low and I gave it a shot and got a decent response as well. For a creative performer, a good response is quite the addiction! So I continued performing at open mics while doing my engineering and I had figured out by then that stand up comedy is my calling!
You were ranked 2nd in the Top 20 Indian stand-up comedians and were part of Forbes India 100 celebrity nominations. How does it feel?
It feels great to be recognised by such big media names and I believe this validates the fact that I'm doing well in my field. However, I give more importance to my audience's response, because they are my true motivation! I consider people coming and telling me they like my gigs or sharing my videos on the internet mor appreciating, but that doesn't mean being featured in such lists is any less motivating.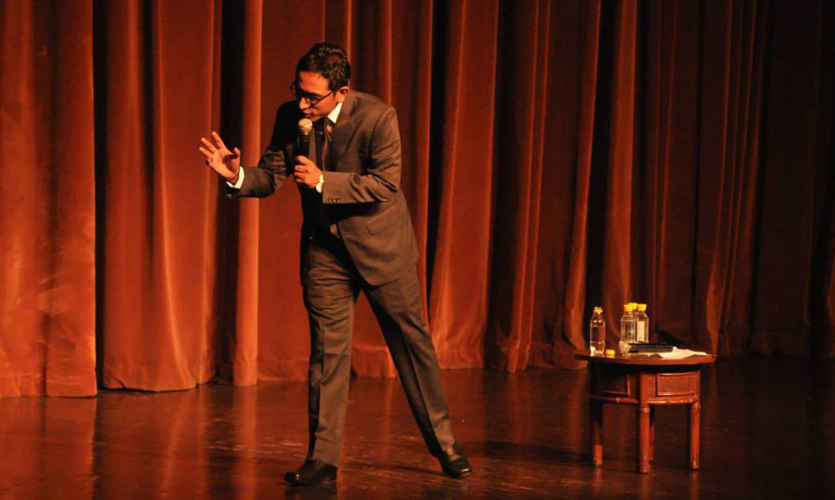 Do you have a particular comedic style? How do you come up with your material?
I don't think I stick to a certain style, but I like to include satires in my gigs. I just aim to make my audience forget their stress and laugh for those 90 minutes that I perform. My content is always based on observations, because I believe observations are the best way to connect with the audience. It becomes easy for them to relate to the joke when you're talking about something which they might have seen or experienced in their daily lives as well.
What are the challenges you face as a comedian?
Initially I had to be the guide as well as the performer! When I started with stand up comedy, it wasn't very common and I had to make the audience understand to just sit back and listen to the comedian and enjoy the experience instead of speaking to him. But challenges are a part of every journey, especially if you're the first mover, so I took them in stride and kept going.
How receptive is Delhi as an audience?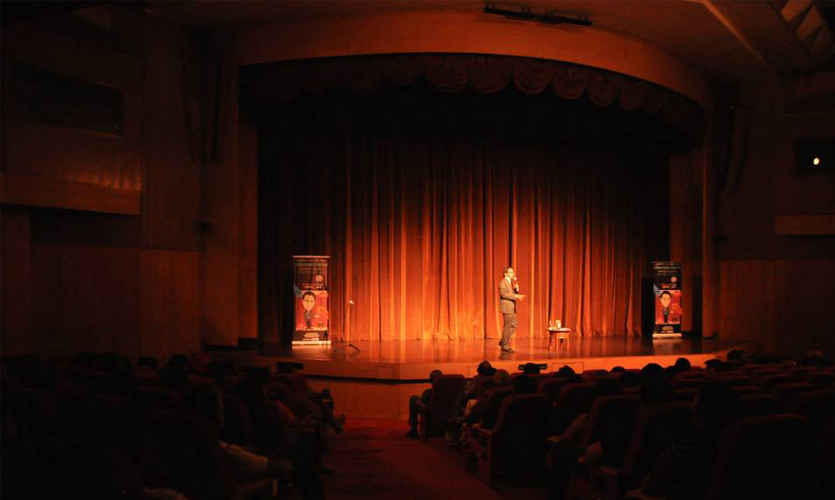 I really can't judge any audience on how receptive they are. I have performed all over the country, and I feel that it depends on the comedian to make his audiences receptive. If your content is fresh and different and you have your own style, your audience will surely love you. Of course there are hits and misses, but you can never blame the audience if they're not very interested in your jokes as there may be something wrong with the performer or his content.
What makes Delhi 'So Delhi' according to you.
Delhi is a cultural hub. It has everything that you can ask for - from good food to great weather and wonderful experiences, Delhi has something to offer everyone. Also, no city can match upto Delhi's energy levels.
So now that you understand him a little better, the next time Appurv Gupta performs in town, don't forget to watch him live!