Delhi
A Laidback Lounging Experience - Check Out Superb Sheesha Spots in Town
Sheesha or Hookah is a water-pipe that is infused with flavourful crystals for vapourizing or smoking. The Hookah fanaticism has travelled from the Middle-east and spread all over the world, gripping our beloved city too. Many young and restless in Delhi opt for a laidback lounging experience, along with some deliciously flavoured hookahs and though there are multiple places that offer the same in town, we have compiled some of the best hookah bars that offer the perfect blend of an alluring ambience and varied hookah flavours.
1 Oak Cafe & Bar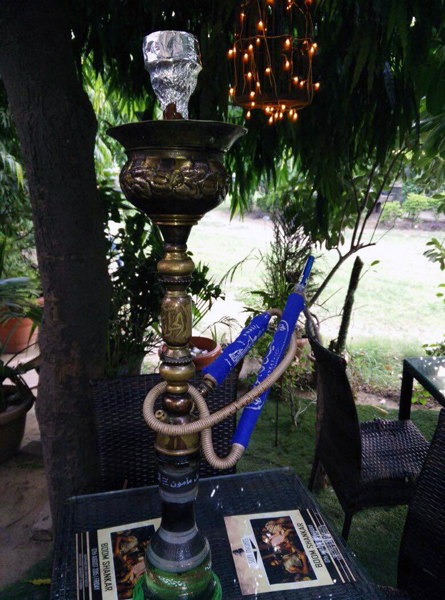 This lounge offers the quintessentially memorable Sheesha experience. Place yourselves on the gazebo-like seating area on the terrace as the courteous staff gets you the best of their Sheeshas. They have flavours like Paan, Kiwi and Bubble-gum etc. The colourful Sheeshas enchant you and the smoke is smooth and flavourful, exactly as it should be. The exclusive Mehmoon Sheesha available here is imported all the way from Egypt and is a must try for its smooth texture. The memorable Sheesha affair costs about Rs 700.
Shack
This is a dedicated Moroccan hookah lounge that offers you the best of Sheesha experience in town. Move upstairs and you will find yourself amidst a very Middle-Eastern setting with comfortable sofas and soft furnishings. They have a range of Sheeshas in an array of delightful flavours to choose from. Their Grape Mint flavour is quite popular. A Sheesha here would cost about Rs 700.
Talab Café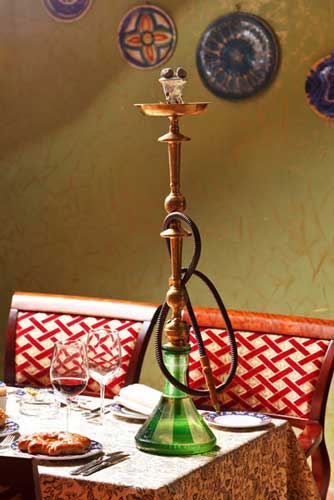 Lounge on the comfortable, velvety sofas as the kind servers offer you the best of hookahs. The Tranquiliser Paan is an all time favourite along with Grape Wine but for the best hookah experience you should ask for a Vodka or Wine base. This Sheesha lounge is very popular among college students for its affordable prices. They do delectable flavours accompanied by groovy music and a mystical ambience. The average cost of a Sheesha is about Rs 600.
Out of the Box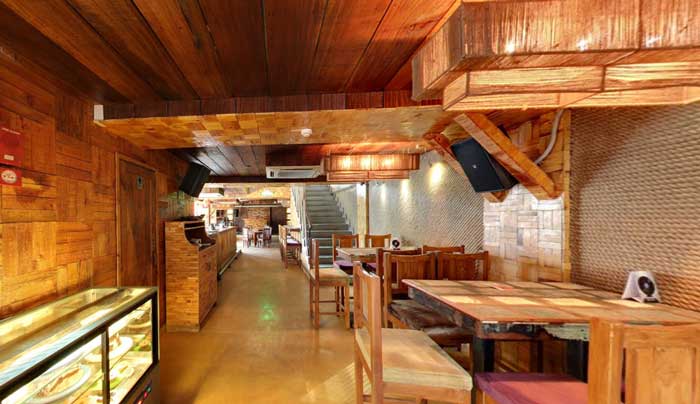 The sheesha experience at OTB becomes a memorable affair especially when you seat yourself on the open terrace area during pleasant evenings and surround yourself with good company. They serve herbal hookahs which means less harm and more fun. They have a wide range of flavours including the desi ones like Paan, Kiwi, Strawberry and more with some coming placed inside a cool watermelon. The hookahs with tequila base are a must have for a heady after-taste. A Sheesha here would cost approximately Rs 800.
Bootlegger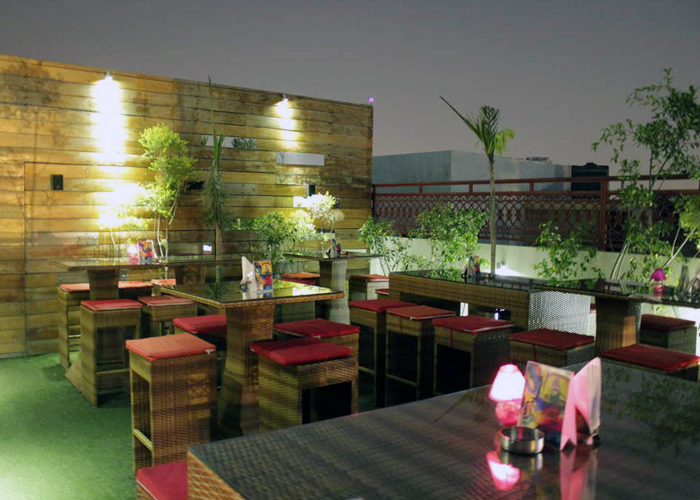 Listen to some hot and hip songs as you smoke the flavourful Sheeshas available here. The cafe offers a buzzing vibe with mirrored walls and a scenic outdoor seating area. Available in a variety of flavours like Strawberry, Kiwi, Pineapple and many more, they also mix it with a liquor base on special request. The servers immediately change the coal, so that you enjoy an uninterrupted experience. A Sheesha here would cost you anywhere around Rs 900.
 
Warehouse Café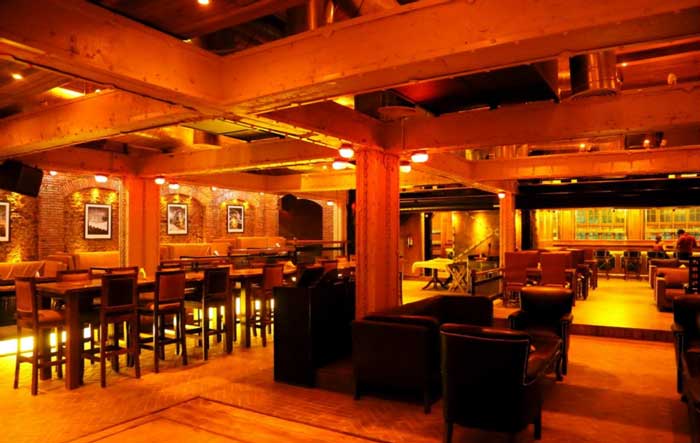 The scent of Sheesha charms you inside this much celebrated cafe. They serve Herbal Sheeshas and this is the reason why many prefer this cafe over others. You will have plenty of flavours to choose from but the regulars recommend Paan flavour with a mild alcohol base for that extra punch. Sheeshas at this cafe would cost you approximately Rs 900.
Kinbuck 2
Roof-top seating with misty cool air and a king-size maharaja Sheesha - Kinbuck 2 is the place to go for all hookah-lovers! Be it fruity, minty or wacky, the flavours here are so well-made that the coal needn't be changed for the entire evening! With live cricket screenings, free-flowing alcohol, lip-smacking food and the best hookas in town, Kinbuck 2 is sure to take your breath away! If you're a big group going, don't forget to ask for their revolving sheesha. Their sheesha starts at Rs 500 onwards.
E'Tal
This one is really popular among youngsters and students for offering great deals on Sheeshas from time to time. The red hued ambience attracts you inside where you can lounge on the soft sofas and smoke on flavourful Sheeshas. You can opt from a number of flavours but the Paan sheesha is an undisputed winner. The on-the-toe, coal changing service by the staff is an additional incentive. Sheesha at E'tal would not cost you more than Rs 700.
E'tal | 18-20, 2nd Floor, City Square Mall, Rajouri Garden, New Delhi-27