Delhi
Tau Devi Lal Biodiversity Park In GGN Is A Birdwatcher's Haven With Its Sprawling Green Expanse
Located in Gurgaon's Sector 52-A, Tau Devi Lal Biodiversity and Botanical Park is one of the few big, popular and well-maintained parks of the city. Gurgaon, being the hub of offices, hotels and residential societies, has only seen its green belts disappear over the years. This park, however, is a fresh break from the pollution and concrete. It's very popular amongst the locals and easy to find with the nearest metro station being Huda City Centre.
Area & Upkeep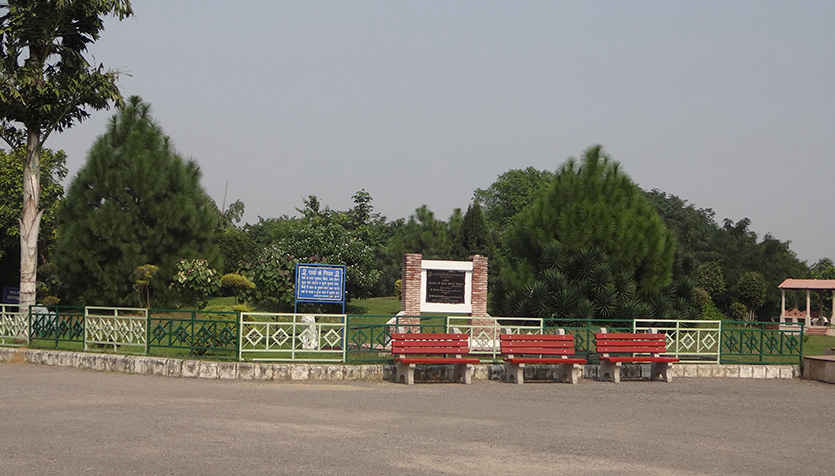 Named after Tau Devi Lal, who served as the sixth Deputy Prime Minister of India and also as the Chief Minister of Haryana, this park is maintained by Haryana Urban Development Authority (HUDA). It's spread over an area of about 2 acres and has a 1 km-long jogging track inside. Like a few other parks in Gurgaon such as Leisure Valley Gardens, the paths are clean, the lawns are mowed, the plants seem healthy and there's no issue of open water pipes lying here and there creating muddy puddles.
Assorted Plant Sections
This park has a huge variety of plants that have been divided into their respective sections. There are as many as 18 different plant sections, the list of which is handily put up on a board right next to the park entrance. These sections are well-labelled and easy to identify. The park also has a huge number of trees - about 2000 or more. Each tree has a small board nailed on it which has a number on it, which shows that they've been planted in an organized manner and that the maintenance authorities keep track of all the small details.
Jogger's Park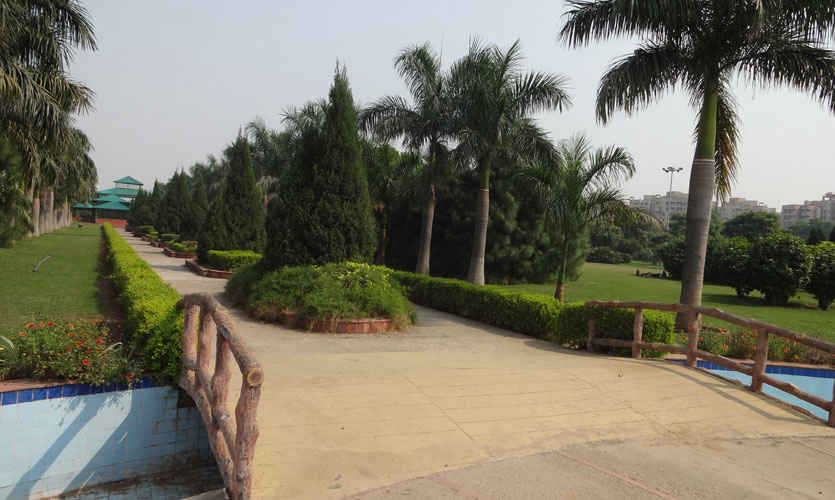 In the mornings and evenings, this place is brimming with the fitness freaks of Gurgaon - there's a well-frequented jogging track nestled in the park. You'll find many people exercising or doing yoga on the lawns. A new addition to the fitness activities is the karate classes that are held here. All in all, this park seems to be a complete and natural fitness hub for the locals!
A Birdwatcher's Haven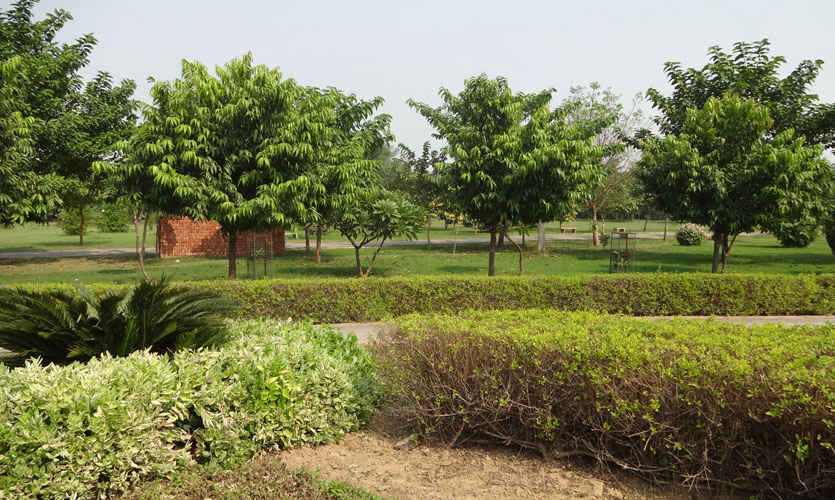 There are also those who like the peace and quiet found here for various purposes like photography, bird watching and studying plants. There's ample greenery for a nature photographer and there's a huge variety of plants to study. Also, there are quite a few species of birds that you can spot here if you're patient enough. Some birds you may find here are the Intermediate Egret, Plain Prinia, Green Bee-eater, Red-wattled Lapwing, Ashy Prinia & Common Hoopoe. The best time to enjoy the beauty of this park is in the early morning.
Hailing all nature lovers and fitness freaks alike, we'll see you at this gorgeous park!
Location | Sector 52-A, Gurgaon