Delhi
A Groovy Music-Themed Cafe That Dishes Up Lip-Smacking Grub: Our Take On Cafe Tansen In Satya
You can tell that we have a thing for good food and entertainment, can't you?! Yes, we make sure you do *winks*. And we always try to let you in on whatever we get our hands on - the good, bad and ugly - you'll always hear it from us in all honesty. We recently headed over to Cafe Tansen in Satya Niketan and in our quest to always keep you updated about what's on our mind, we're gonna tell you all about our experience!
Prominently placed in the outer lane of the main market, the cafe is pretty easy to find. The outside decor is simple, colourful and inviting. On stepping inside, you really understand that the cafe stands true to its name quite literally - they have a Veena and guitars on display! The musical theme follows throughout its interior decor. From mikes to drums as lighting options, it's all just so cool!
Coming to the food, they offer North Indian and Chinese fare with a touch of Continental and Italian. From tandoori delicacies to gravies, breads and noodles with curries, they've got it all covered and we made sure we try out a little bit of everything!
Here's all the foodie intel on everything we tried - scroll on!
Half 'n' Half Chilli Chicken & Chilli Paneer Pizza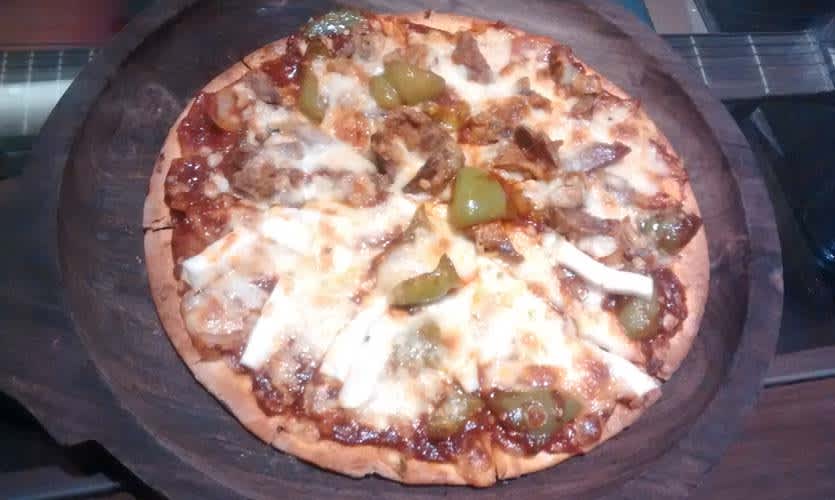 A thin-crust pizza with crispy edges, slathered with spicy, hot & sweet sauce - we were glad to kickstart our meal with this one. The Chilli Paneer Pizza half comes topped with onions, thin stripes of soft paneer with a decent sprinkling of cheese. The Chilli Chicken half the same base sauce with an addition of capsicum to the onions and stripes of flavourful chicken. It was hot, well spiced and light on the tummy!
Chicken Tikka Seekh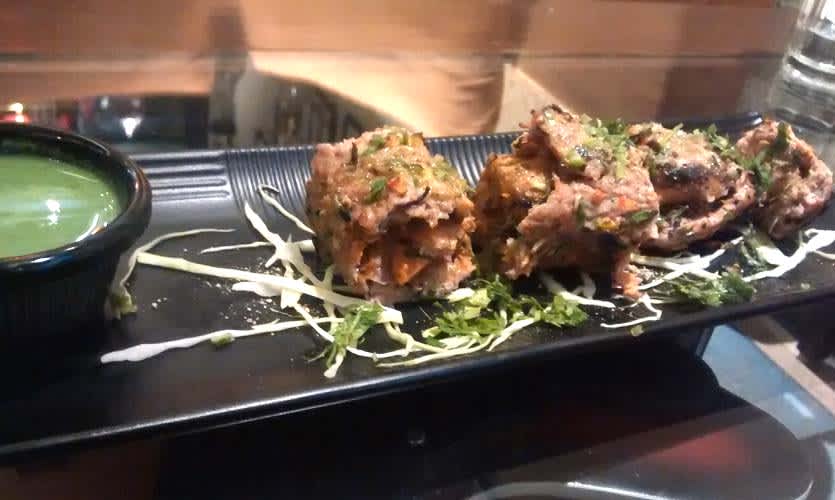 That's the desi appetizer we tried and we must tell you it was super pretty to look at! Uniquely crafted with chicken tikka wrapped with a layer of spiced chicken keema. The keema was well spiced with the taste of ginger, green chilli and jeera really coming through. The chicken tikkas were cooked well and you could taste the marinade with every bite. Served with a tangy coriander chutney and a squeeze of lime, the chicken seekh brought the dish together very well!
Dal Tadka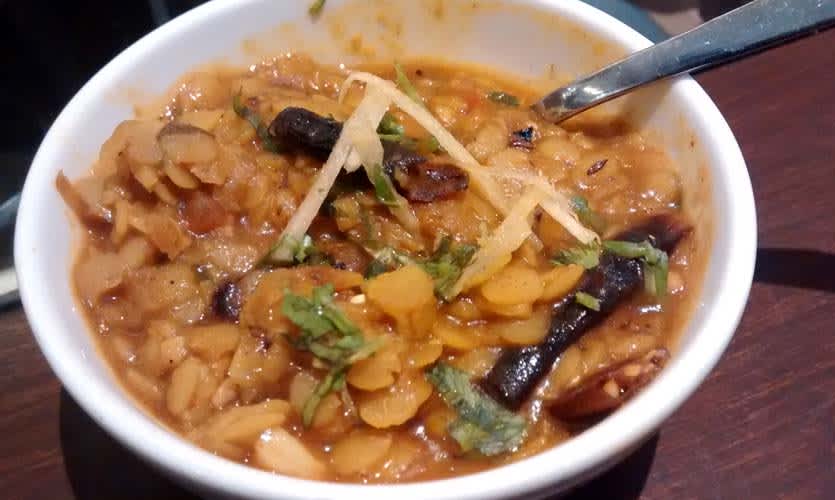 For the main course, we ordered their Dal Tadka with laccha paratha and it tasted mighty fine! Split yellow dal with a hit of spices and topped with dried red chillies & ginger juliennes, it was bursting with flavour. The dal was not mushy and the lentils had a bite to them. We could really taste the tadka and smell the ghee. It was spicy, it was hot and it went well with the laccha paratha(s) we devoured!
Butter Chicken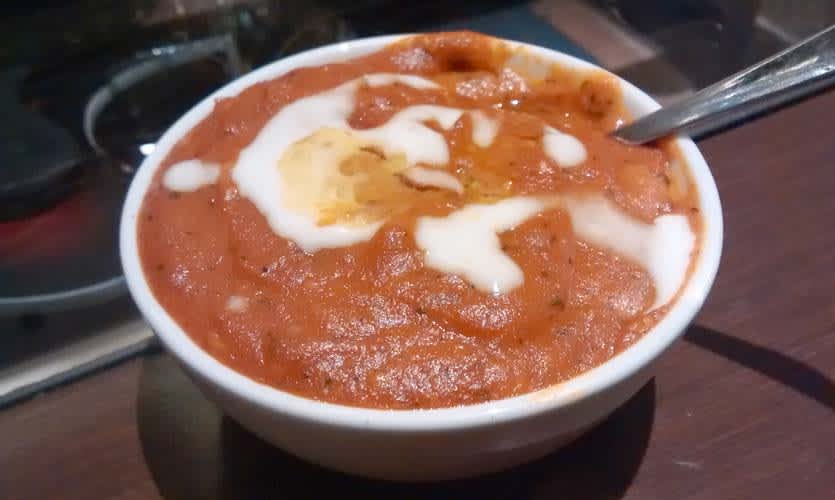 You know of our love for butter chicken and that's just what we tried out for our non-veg main dish. The gravy tasted of rich tomato sauce with a taste of butter. With chunky pieces of well cooked chicken, it was garnished with cream and blobs of butter *starry eyed*. Needless to say, we polished it off in a jiffy!
The Key Lime Splash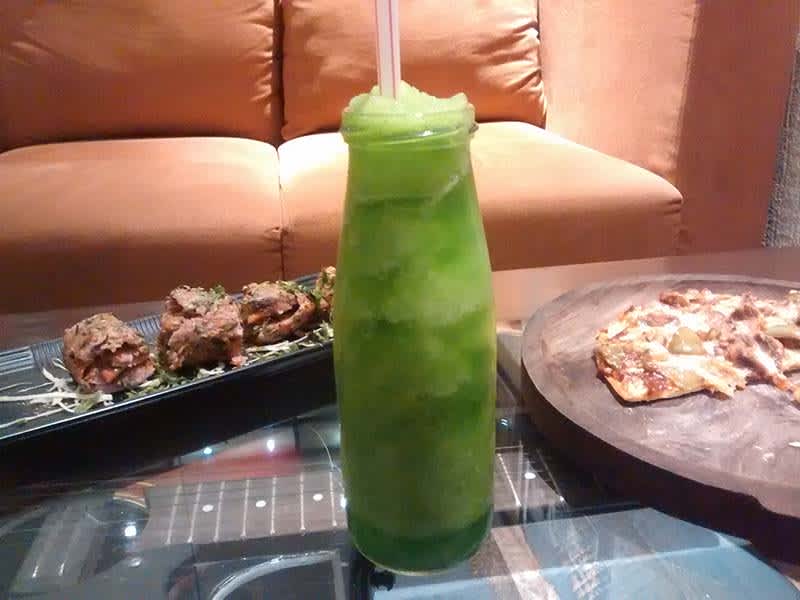 We rounded all of that up with this minty drink! With crushed ice, soda, a splash of lime and syrup to go with the mint flavour, it tasted so refreshing on a hot summer afternoon. Not too heavy on the tummy, it complemented the meal as a whole.
With comfy seating, cozy lighting and nice music in the background, we had a nice lunch at the Tansen. So, what are you waiting for - come on by!
Meal For Two | Rs 950
Where |14, Opposite Sri Venkateshwara College, Satya Niketan
Check Out Their FB Page | https://www.facebook.com/CafeTansen/